Mattycollector Exclusive DCUC Infinite Earths The Flash (Wally West)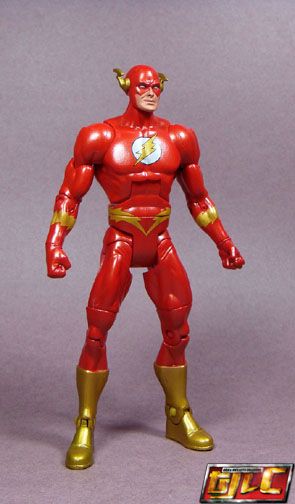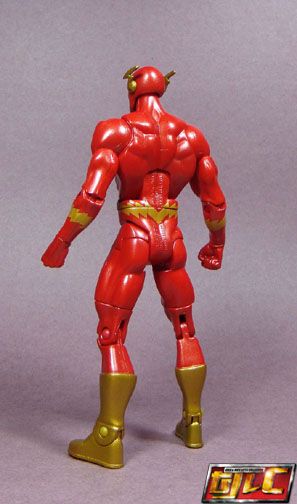 I honestly prefer Wally West as the Flash over Barry.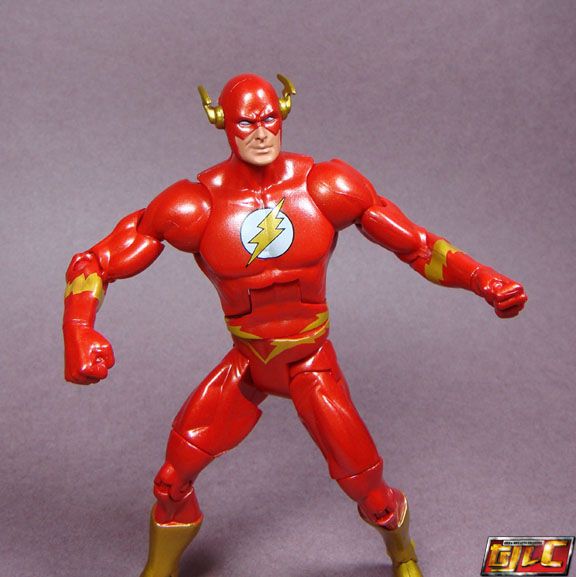 Wally's headsculpt takes some getting used to, as it does not look like Wally much in the comics, but it does remind me of Michael Rosenbaum (Smallville Lex Luthor) since he played the voice of Flash in the Justice League and Justice League Unlimited cartoons.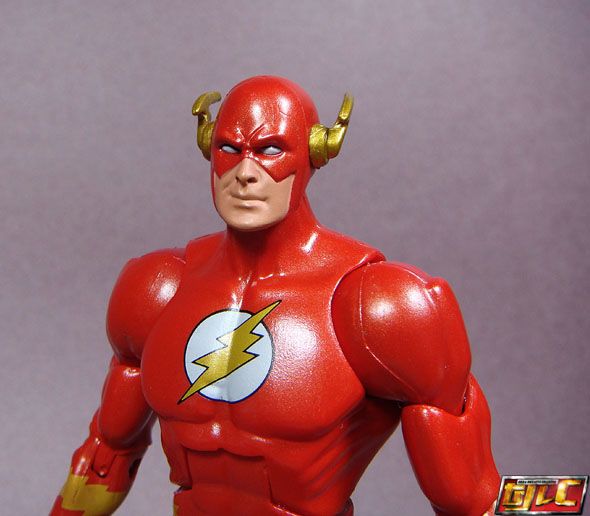 Of course, Wally's signature look that sets him apart from Barry has always been the design of the waist bolts on his costume.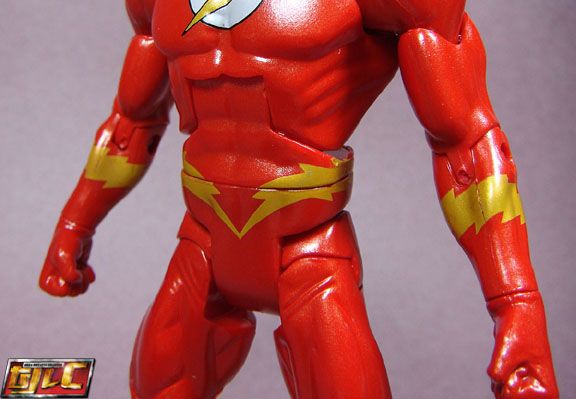 Comparison with Barry Allen Flash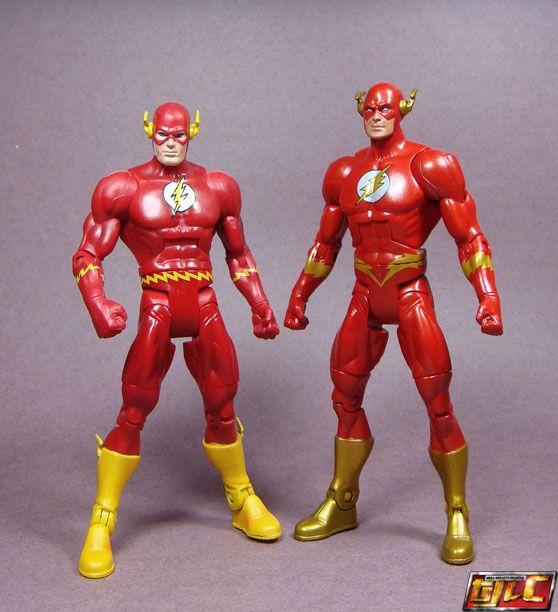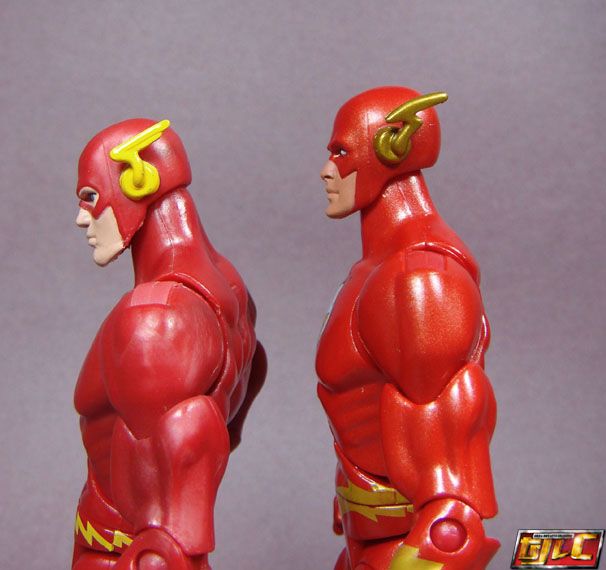 I'm glad the figure can hold a running pose, but does require some patience with posing the figure.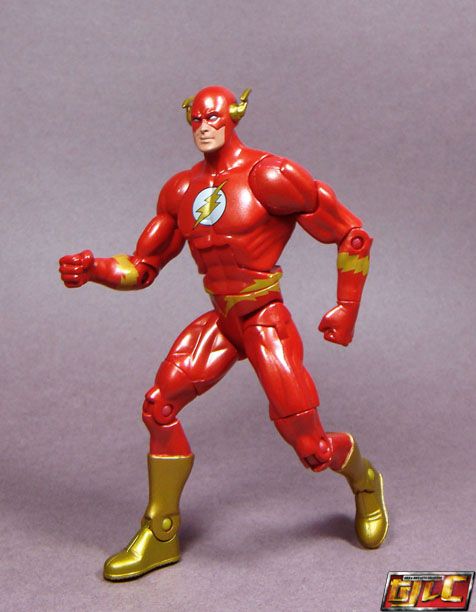 Gold