Mega Mini Kits – Superman Kryptonite set
Not bad, this set can be bought at Fully Booked for 448 Pesos.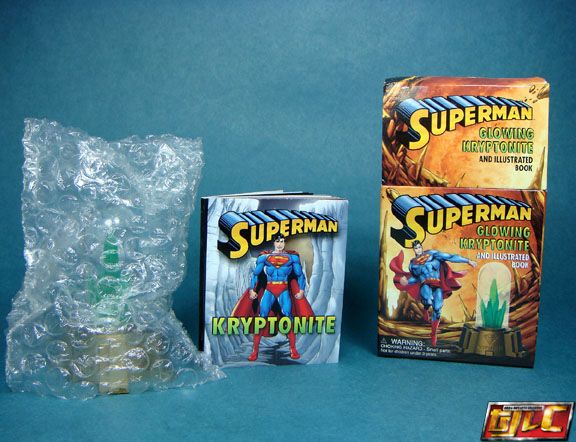 Set even comes with a booklet with a short description on Kryptonite, the variations, even a trivia game. Wow..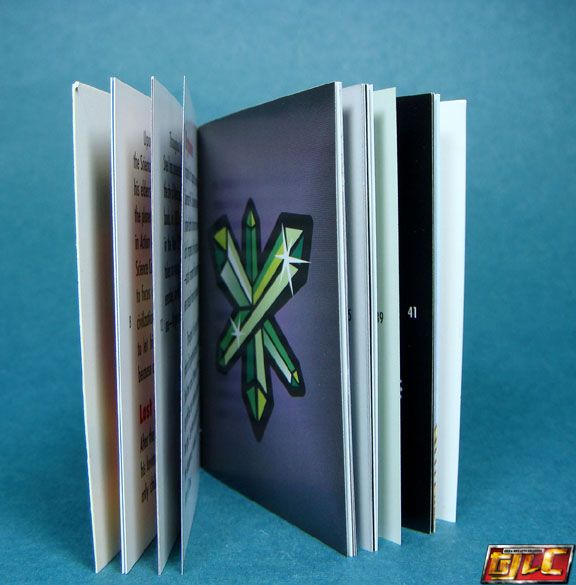 The Kryptonite comes in a bubble wrapped bag.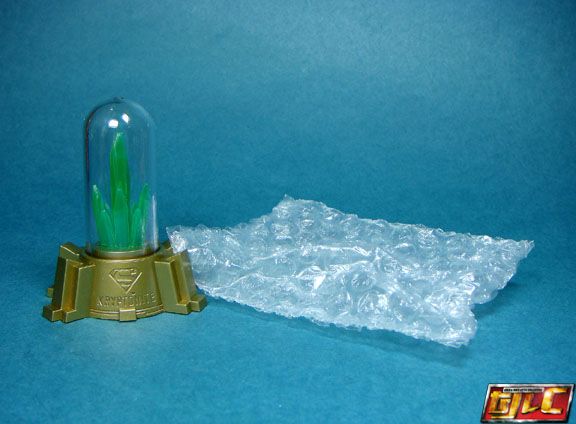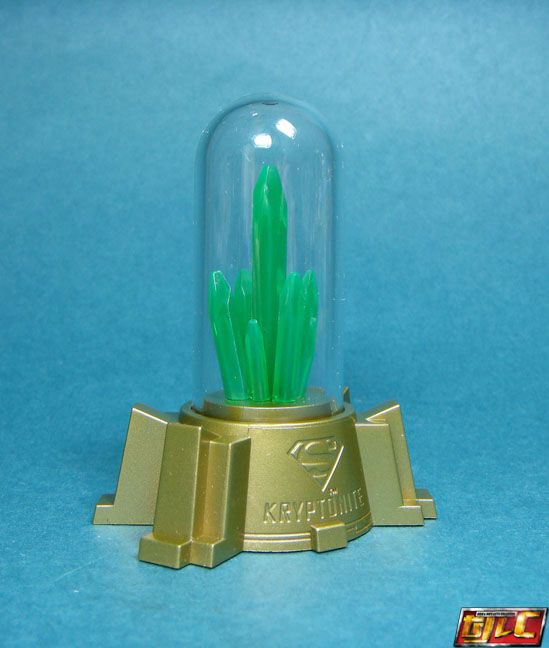 The set even lights up! Whoa!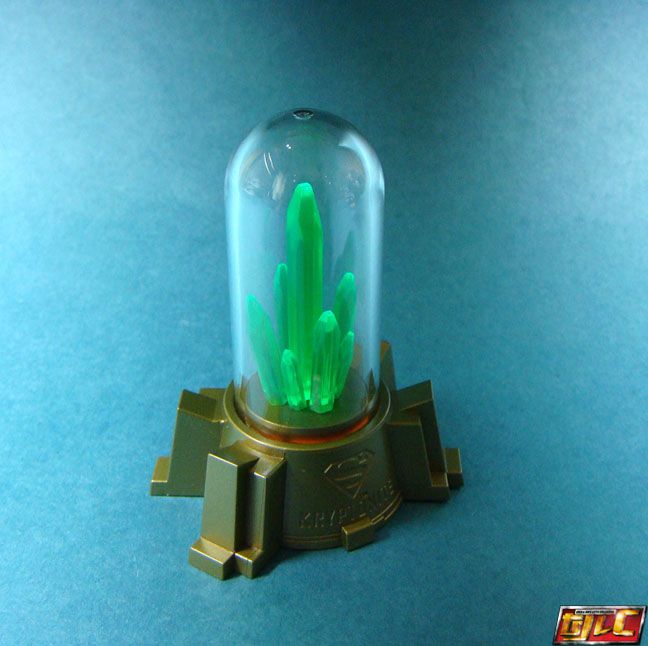 Best of all, this set works with 6-7″ scale.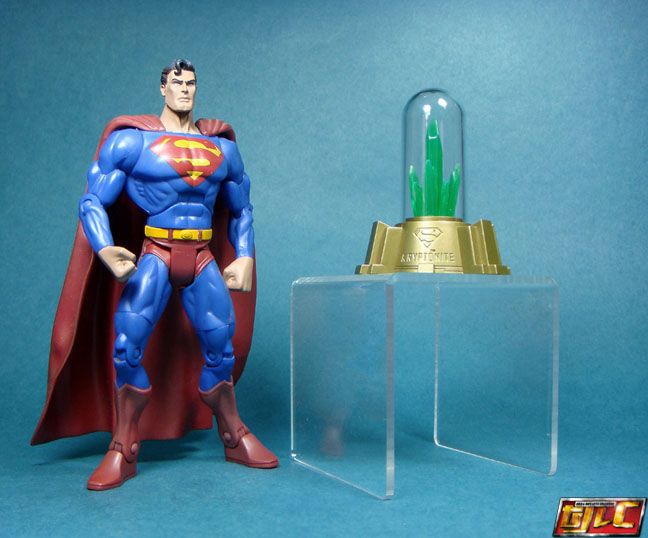 Too bad there's no bottled city of Kandor from Mega Mini Kits, but their other release include a Batmobile, a Batsignal, and Green Lantern's Ring. There are also Superman and Spiderman mini figures, too.
Gold