S.H. Figuarts Super Saiyan Vegeta – Premium Color version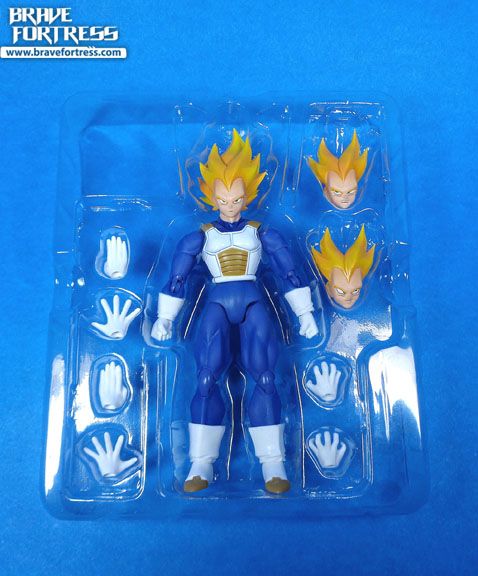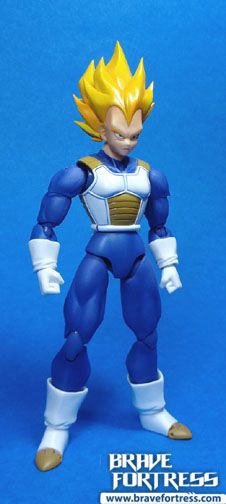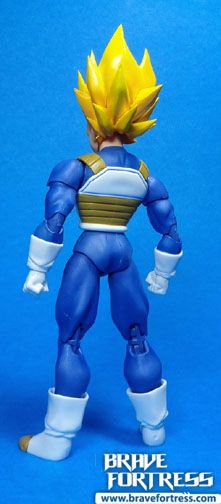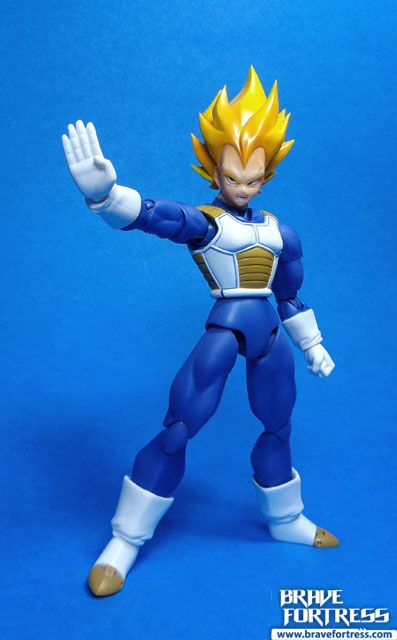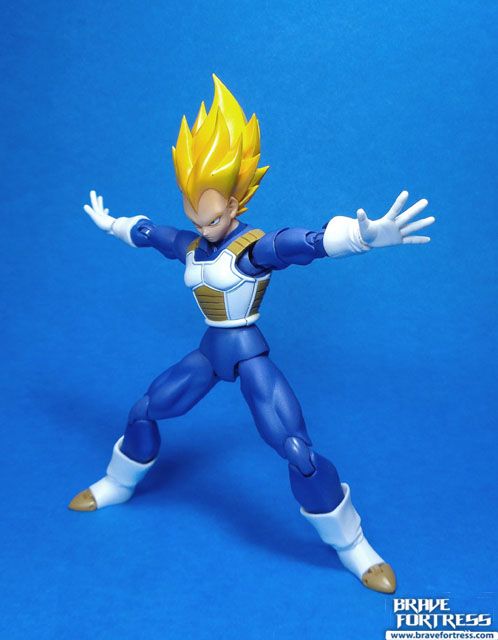 Comparison with previous SSJ (Super Saiya-Jin) Vegeta. Note the lack of some of the hands on the older version.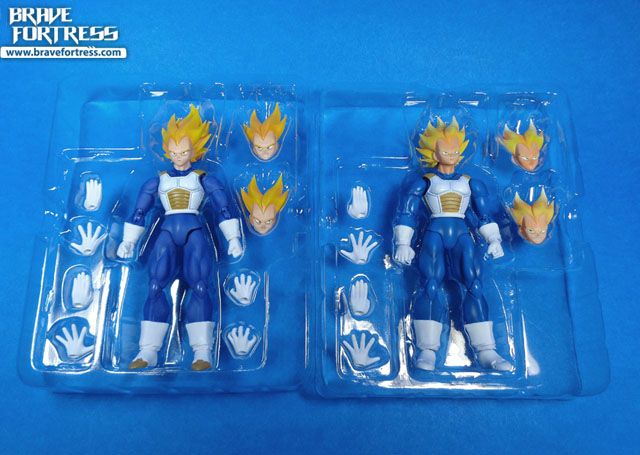 The royal blue really makes this figure pop. The dull shade of blue on the older figure is closer to his "Scouter" version's colors. The Premium version also has paint aps on the tip of his boots, making him more show accurate. I really dislike the golden hair though.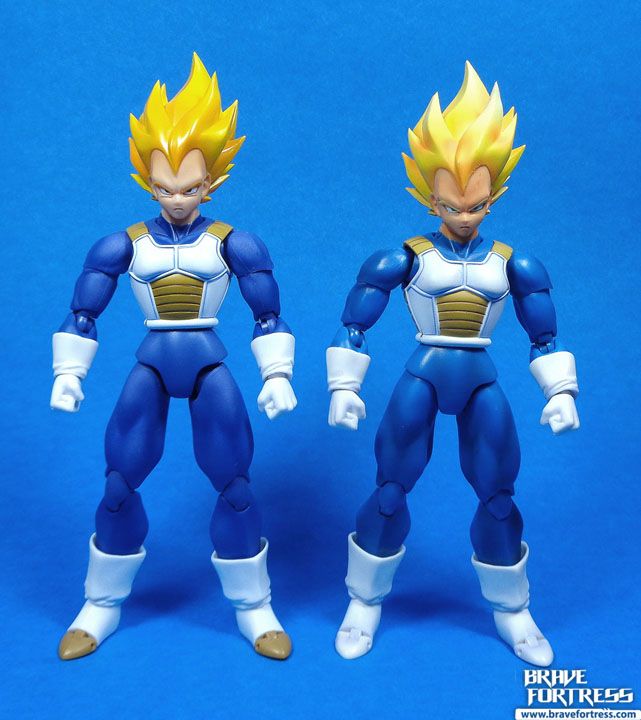 A downside with the new shade of blue is that you can't use the "folded arms pose" accessory that came with Scouter Vegeta here (you could mix and match those parts with the previous versions since they have the same shade of blue)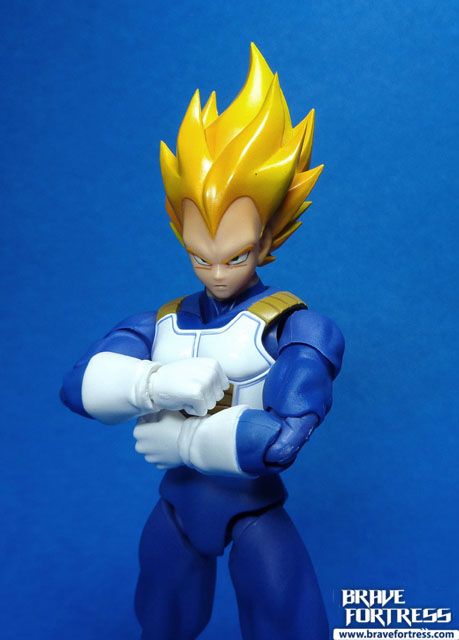 As I was saying, I'm not too crazy with the golden hair colors. Since it doesn't match any current SSJ Goku hair colors.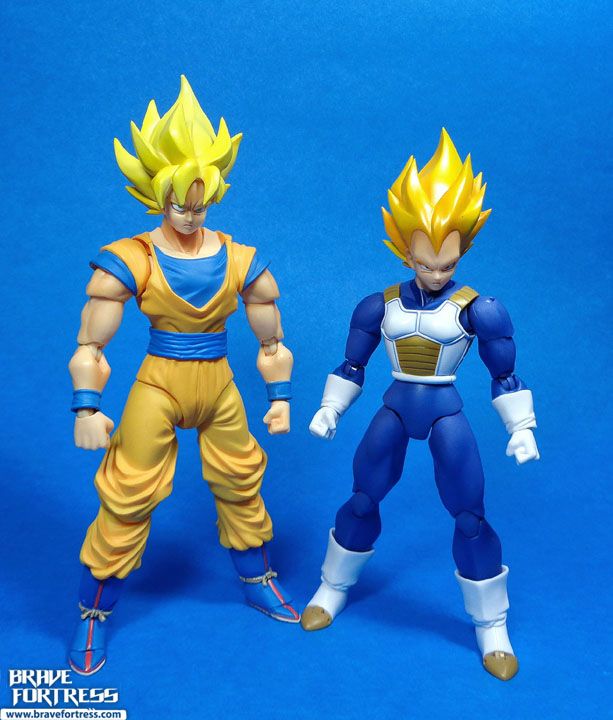 Fortunately, a simple headswap will fix this, provided you have both versions of SSJ Vegeta.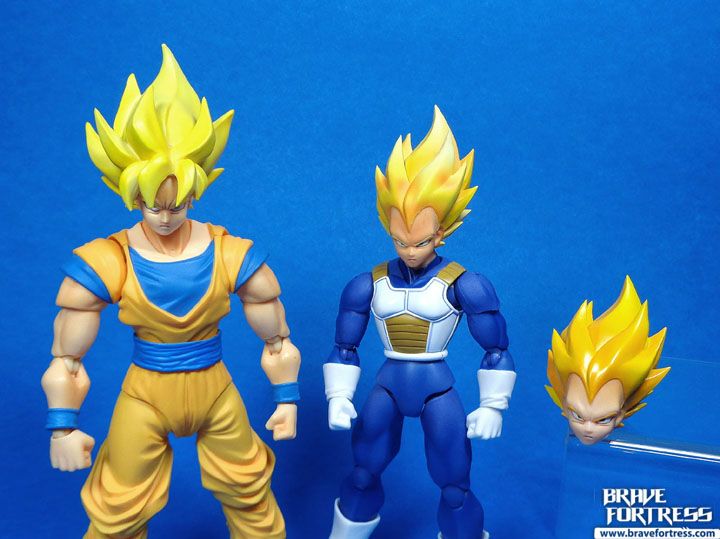 Incidentally, I passed on Premium Color Trunks, as the figure lacks some of the accessories of the first version (some of the non SSJ faces and hands).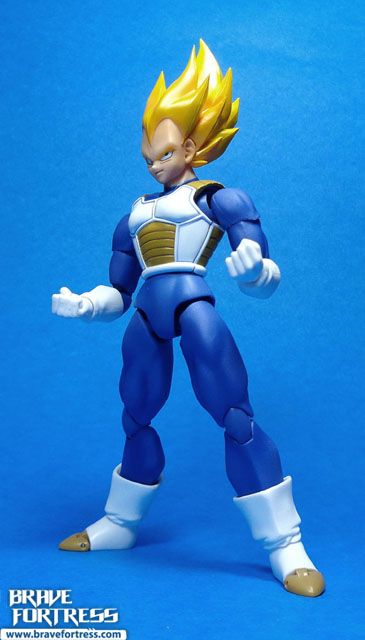 Gold