S.H. Figuarts Vegeta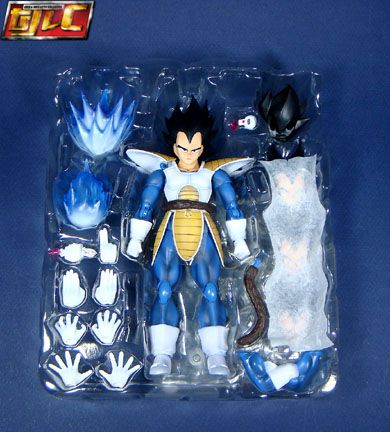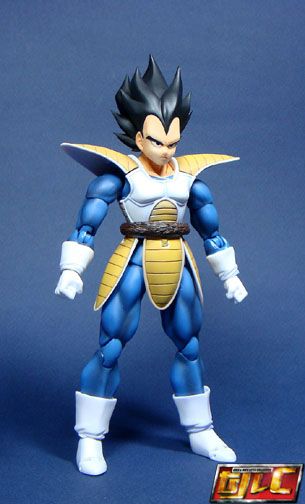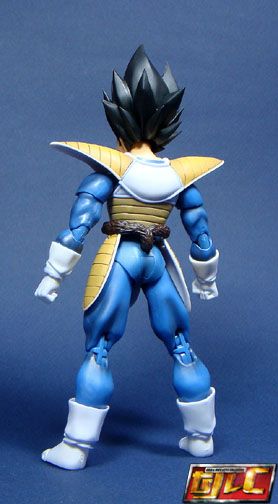 Tail can be removed and replaced with "unfolded" tail.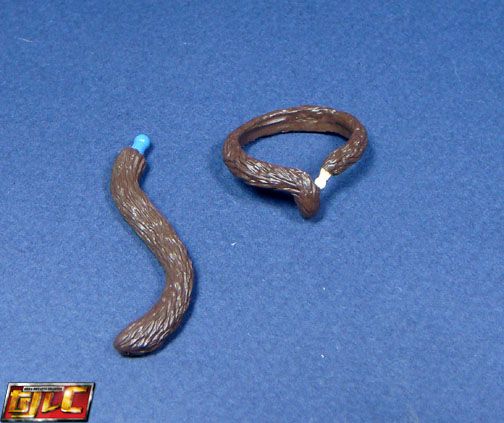 Likewise, arms can be removed and swapped with "folded" arms.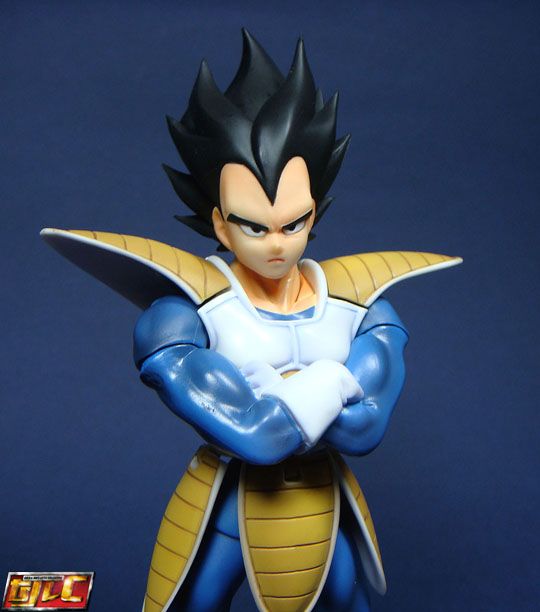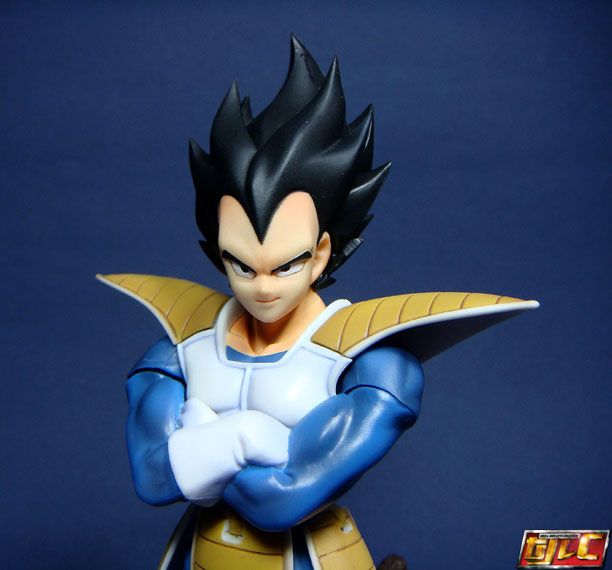 Shoulder pads can be removed.

To attach the Scouter, you have to swap Vegeta's hair with the set that has deeper grooves.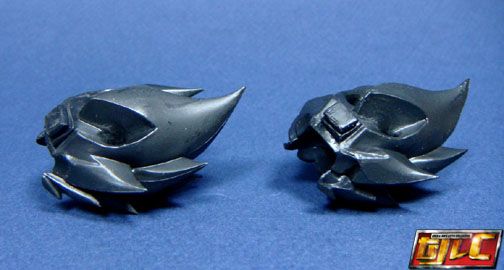 The Scouter doesn't attach as good as I had hoped, it falls off easily from Vegeta's ear.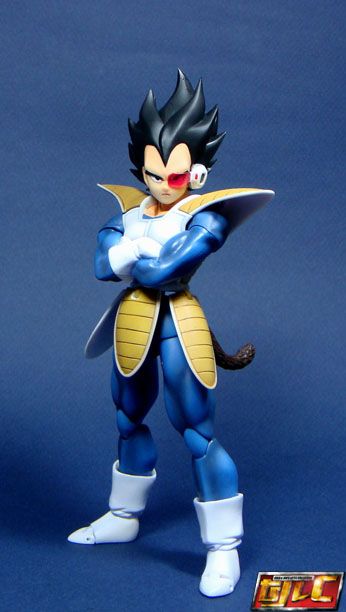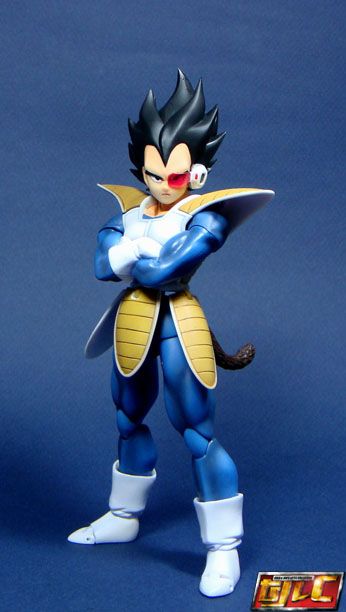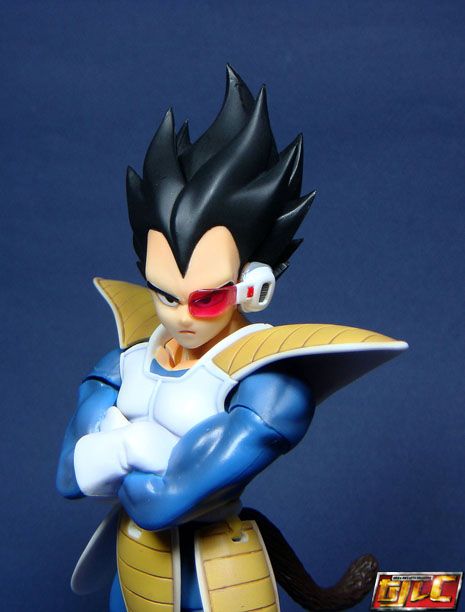 "It's over 9000!" Scouter-crushing hand included. lol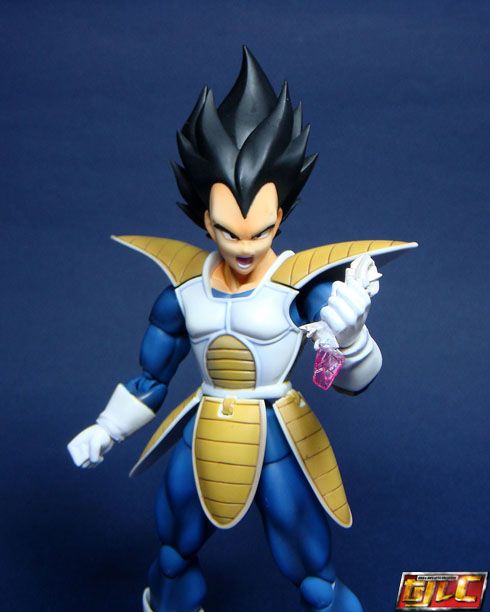 Vegeta also has a "struggling" face included, for when Freeza chokes the life out of him.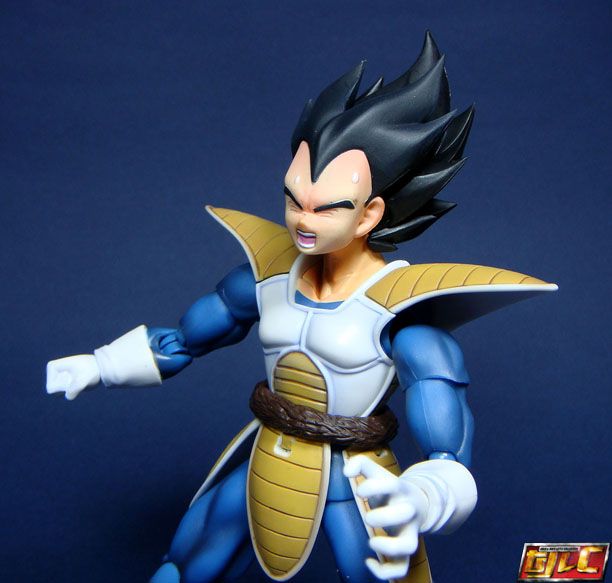 Dirty Fireworks pose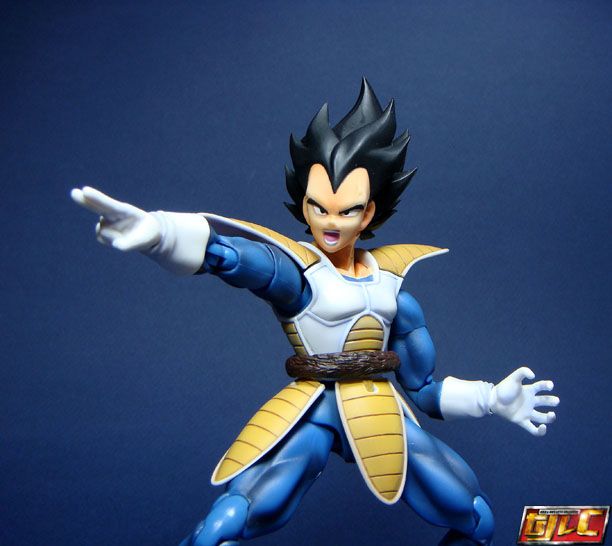 Ki Blast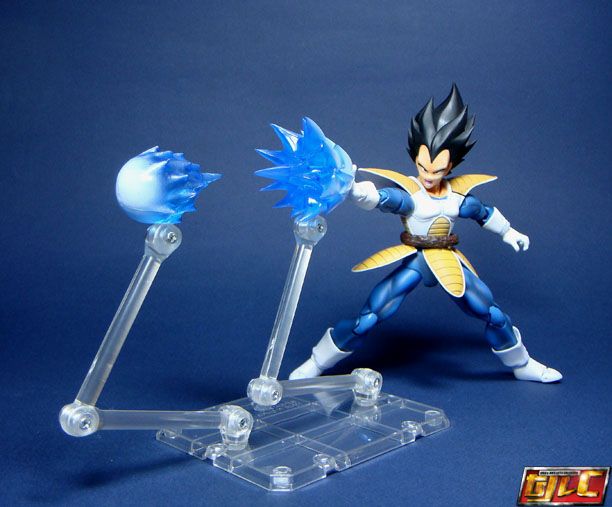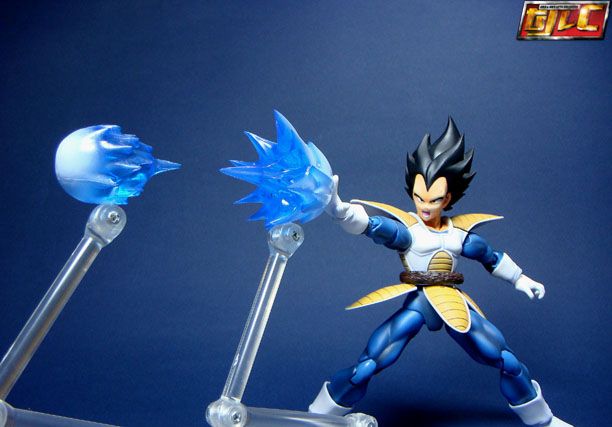 Apparently, an common problem with this figure is how easily the legs pop off from the hip joint. Not a big problem since you can simply pop it back in, but it is present in almost all figures I believe.
Comparison with Super Saiyan Vegeta.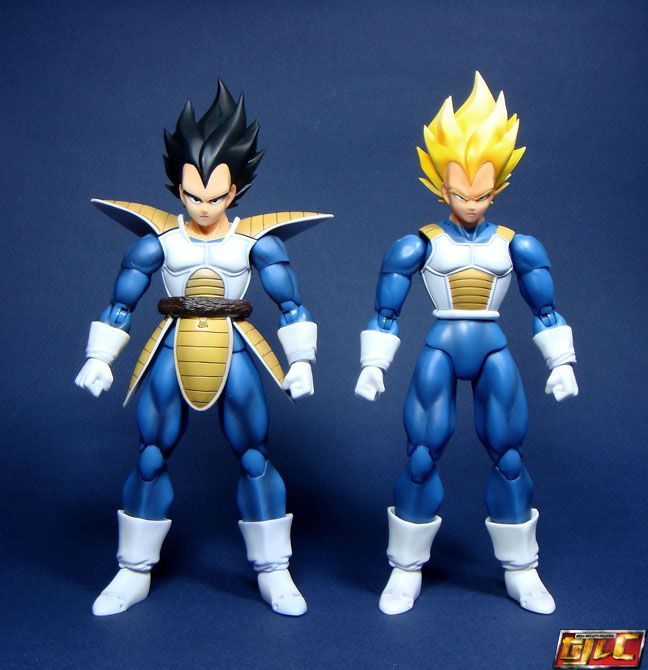 Heads can be swapped.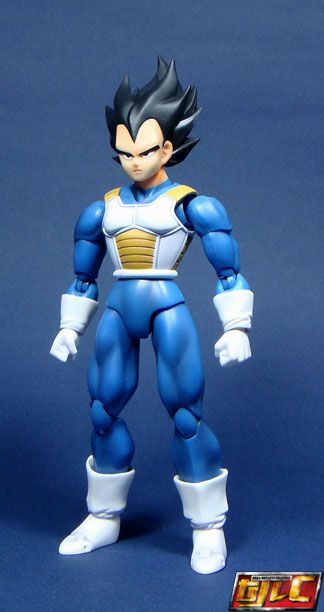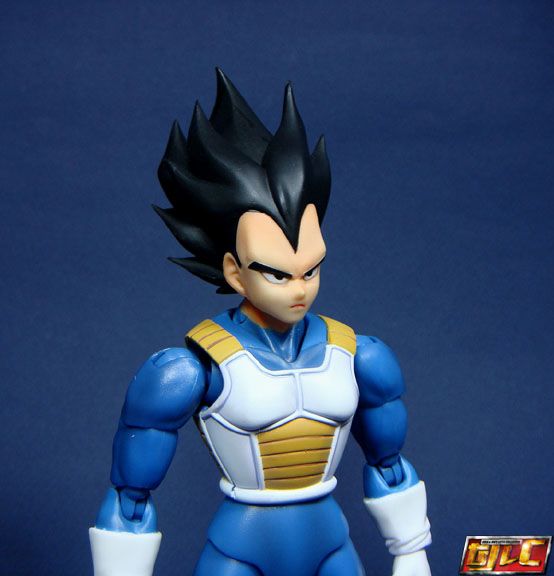 Likewise, the folded arms can also be attached on the Super Saiyan figure.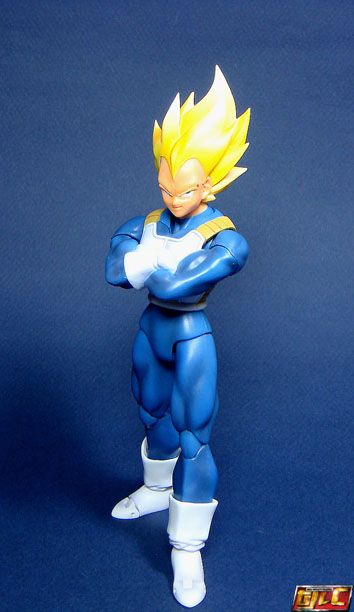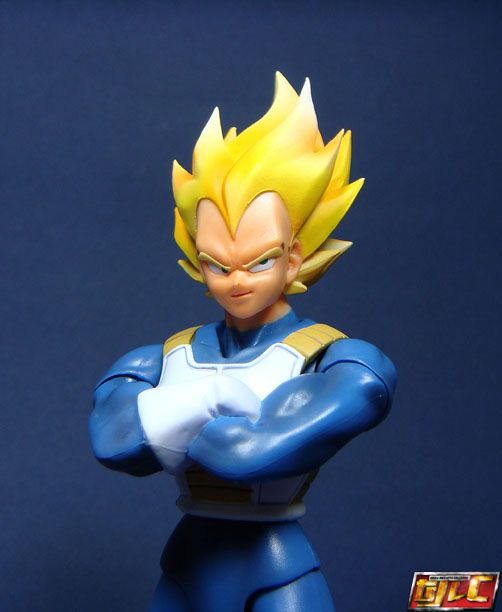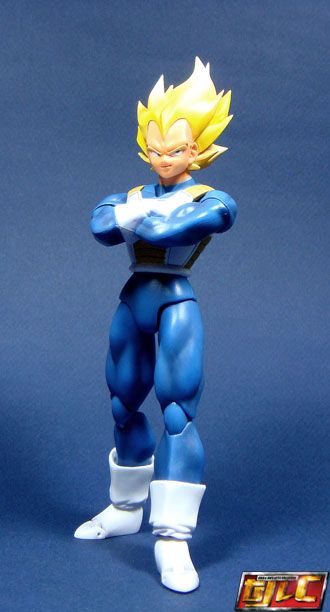 I really feel that we got more bang for the buck with this figure, compared to the practically accessory-less Super Saiyan Vegeta.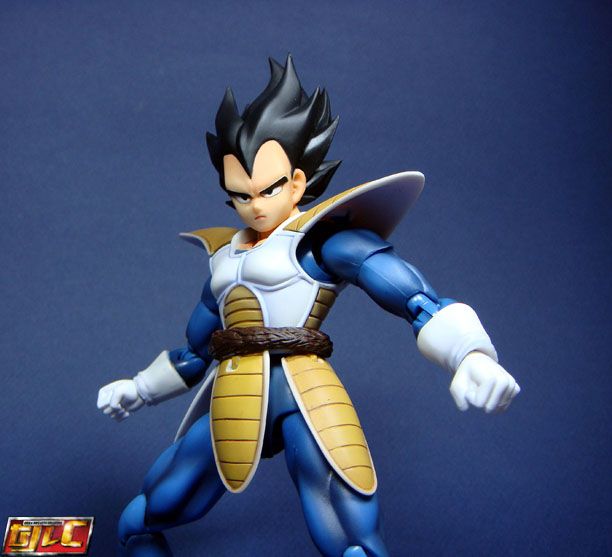 Gold