SDCC 2010 Hasbro Marvel Universe Galactus
Box is insanely huge!!! 28″ x19″ x5″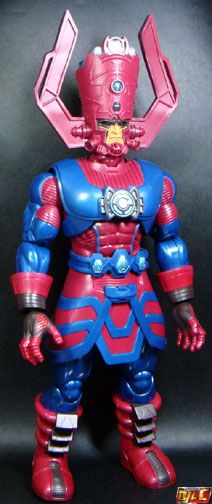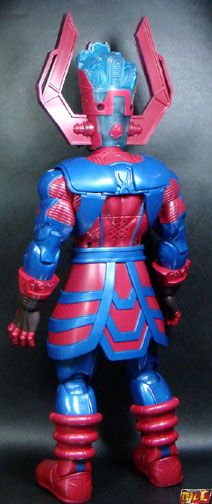 As previously announced, Galactus is 19″ tall.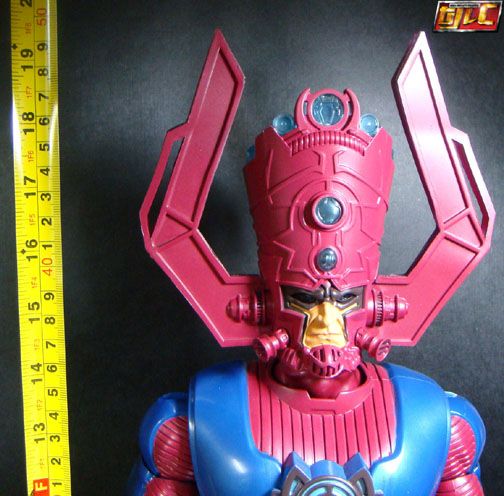 Galactus has electronic lights and sound (I find that the LED that light up his head is very, very dim, the effect is totally lost). He has several phrases when you push his chest button (remember to remove the batteries before storage, of course you'd have to open the toy from the blister though).
1. So speaks Galactus.
2. Who Dares defy Galactus.
3. I am the devourer of worlds!
4. Tremble at the might of the Power Cosmic.
5. To me, my heralds.
6. You serve me, now!
7. Who is so ignorant as to confront Galactus?
8. You will witness the end for I am Power Incarnate!
9. Behold! The World-Eating Machine!
10. I Hunger!
11. Know me, Mortal, Know me and know fear!
With Toybiz's BAF Galactus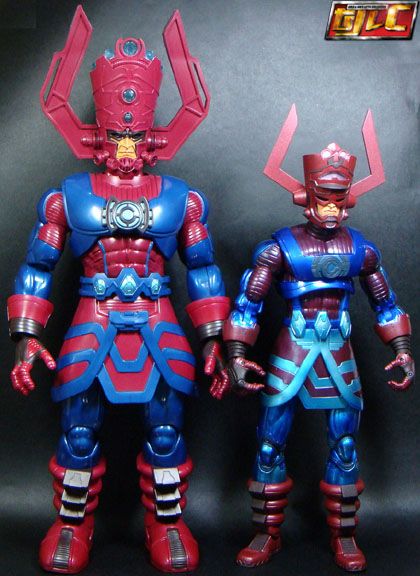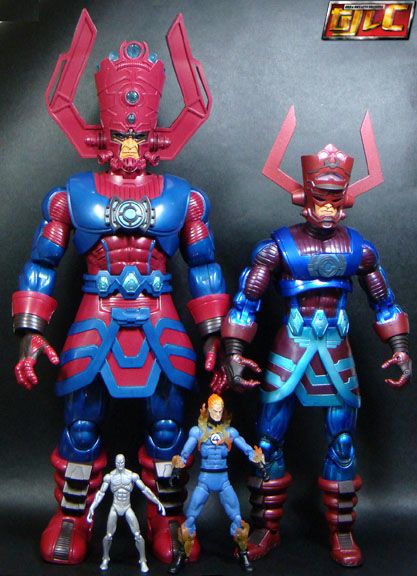 Amazingly, the Hasbro version weighs 1.7Kilos! While the original Toybiz version is about 860Grams. The Hasbro version is also more stable to stand.
With Marvel Universe Silver Surfer.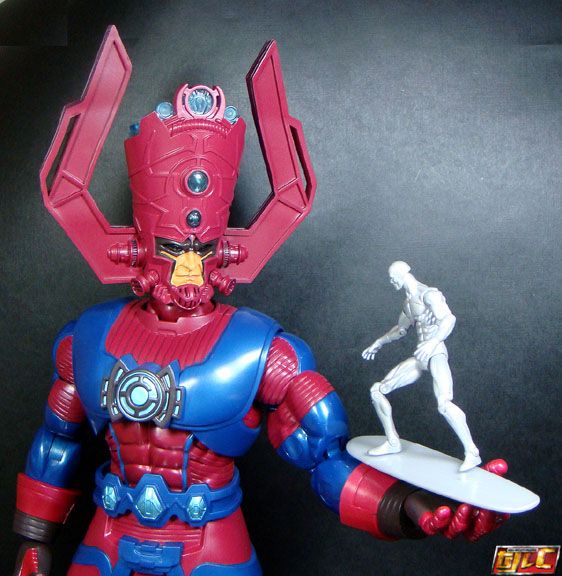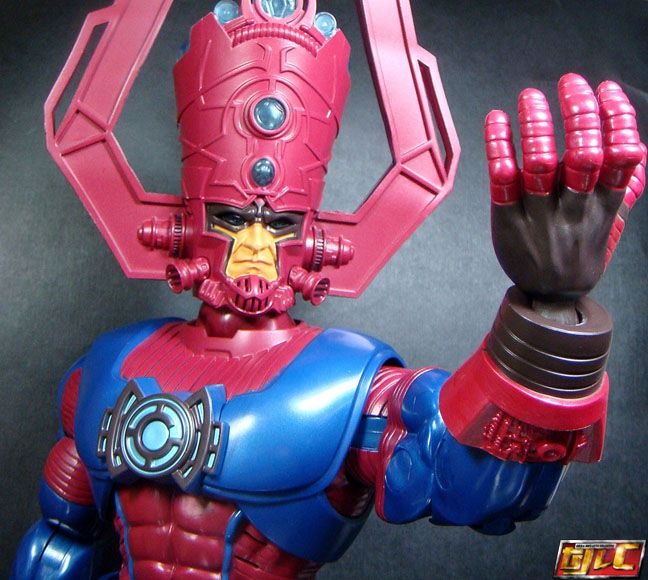 We really need a Marvel Universe Invisible Girl.

Galactus can grip the M.U. figures, plus if his bio is correct, he's roughly in the correct scale as well.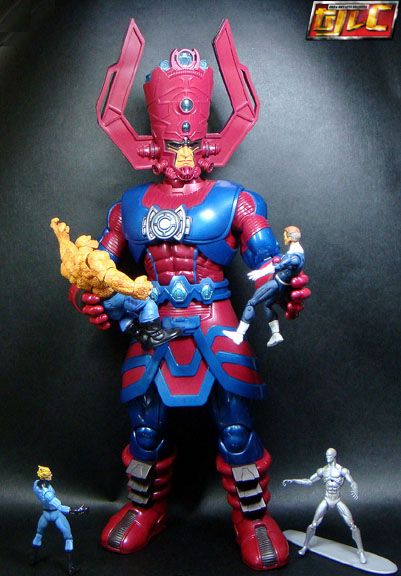 With Marvel Legends Fantastic Four.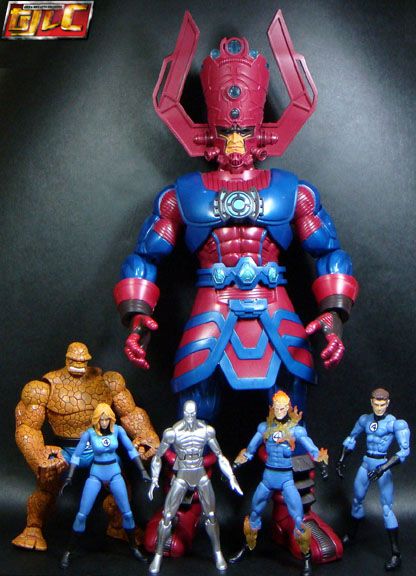 Surprisingly, Galactus can also hold Marvel Legends figures.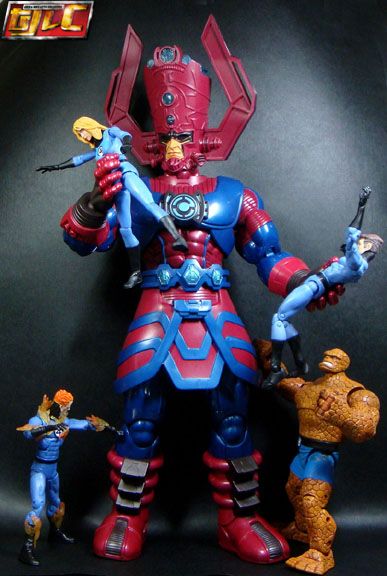 With Marvel Select Uatu the Watcher.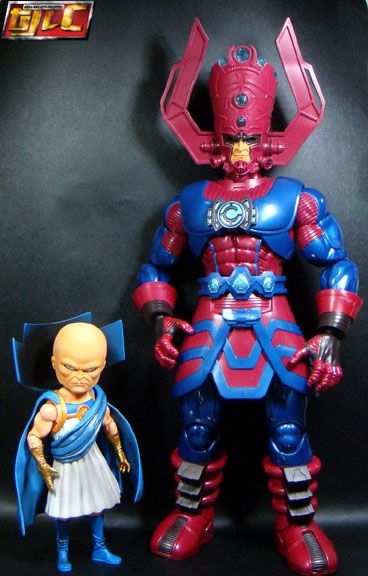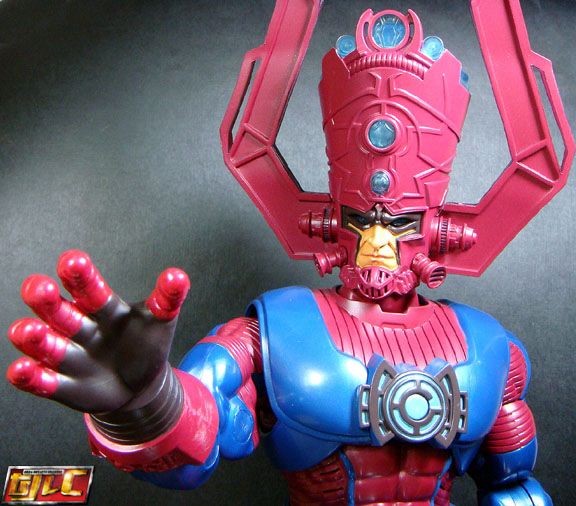 Gold