SDCC 2012 GiJoe Jinx (Red and White versions)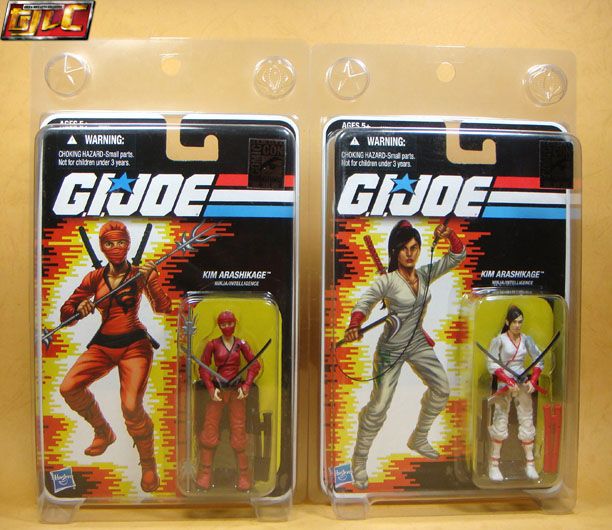 Hasbro's getting lazy again, last year, Sgt. Slaughter's variant had different bios for the file card. This year, both versions of Jinx have the same bio. Tsk tsk..
Jinx comes with a decent amount of gear.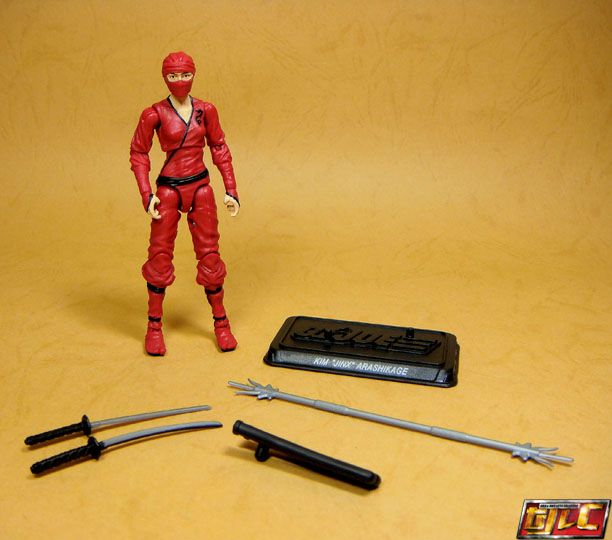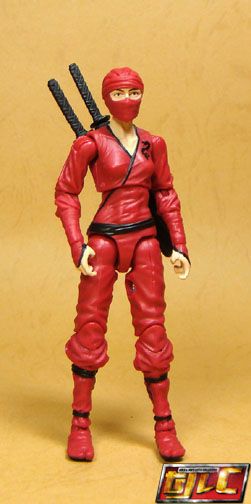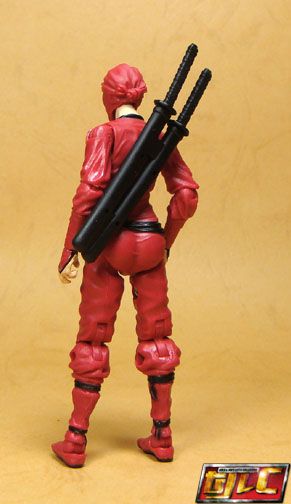 One of her Katana is painted black. I don't know if there's any significance to this, I've never read any mention of it in the Marvel comics.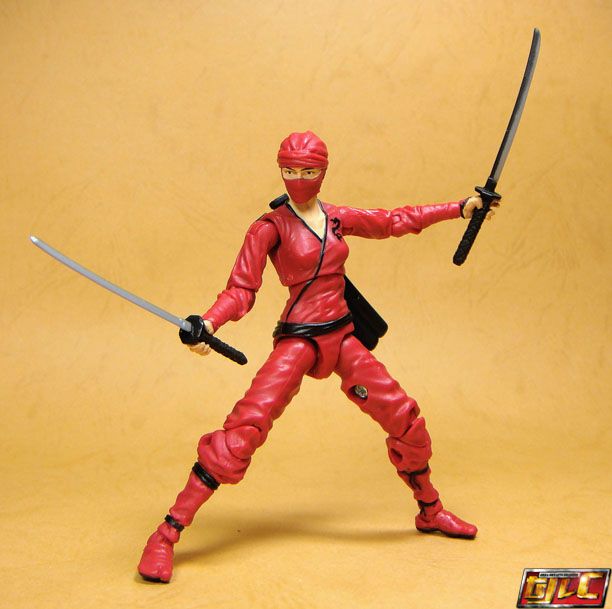 Jinx has good range of articulation.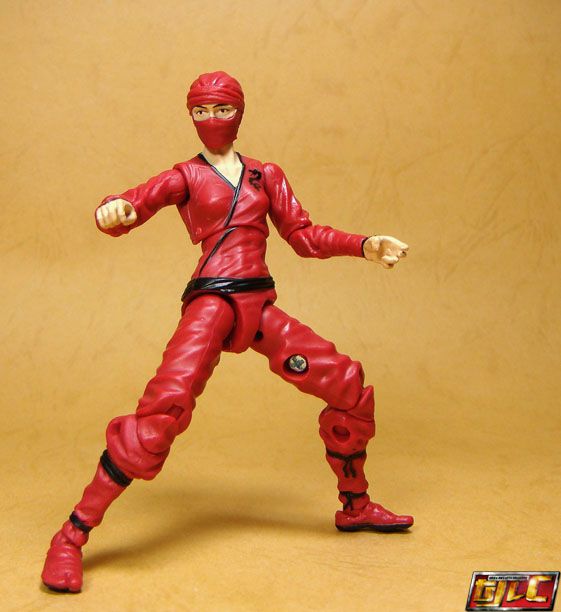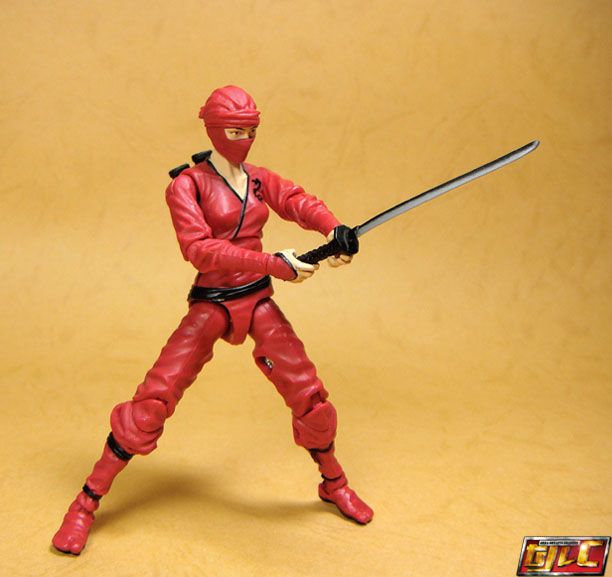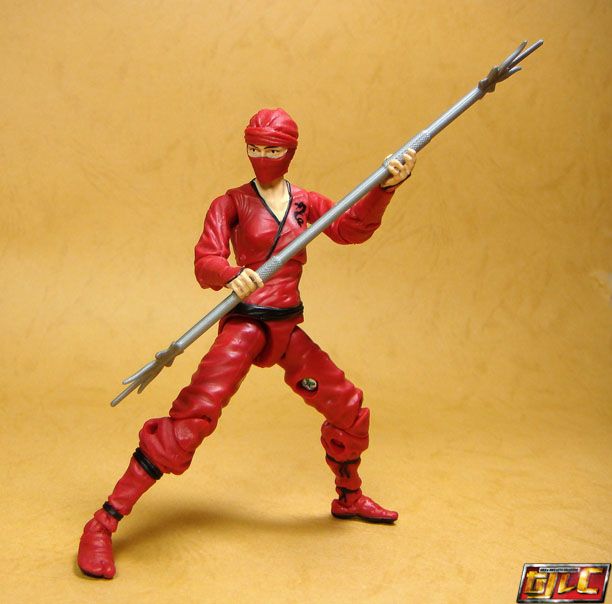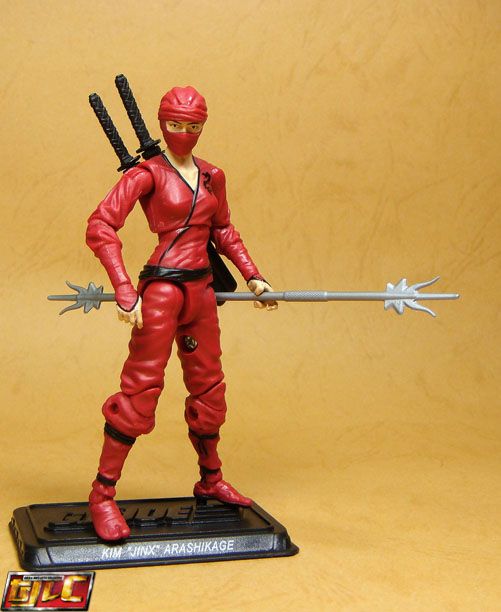 With Lt. Falcon.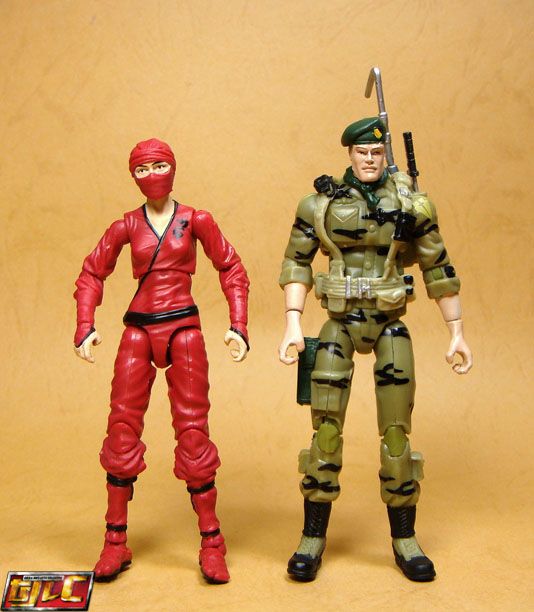 Raw hides!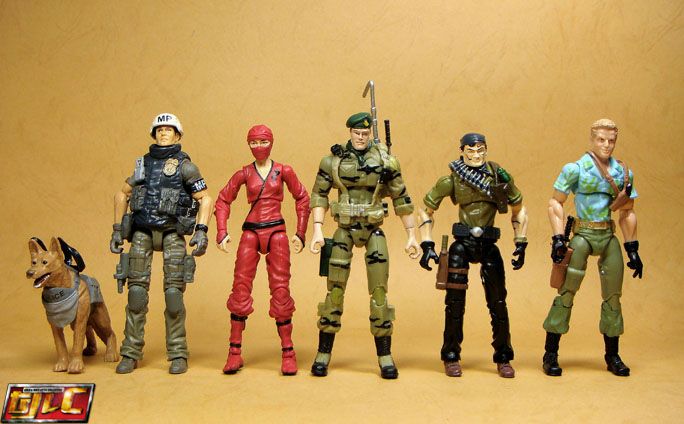 "Where the heck is Big Lob??? "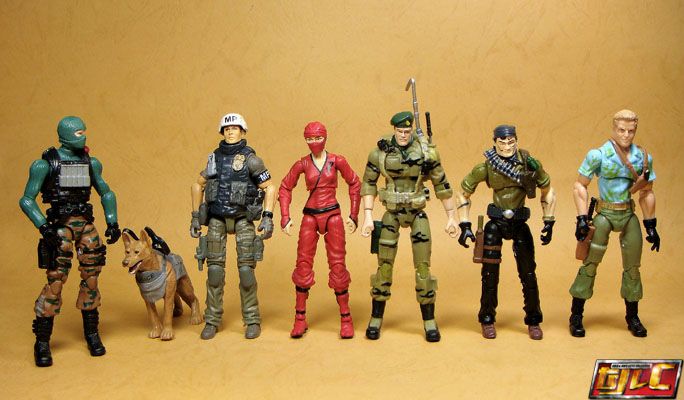 Gold