SDCC 2015 Marvel Legends Book of the Vishanti Doctor Strange Boxset
Doctor Strange (Astral form)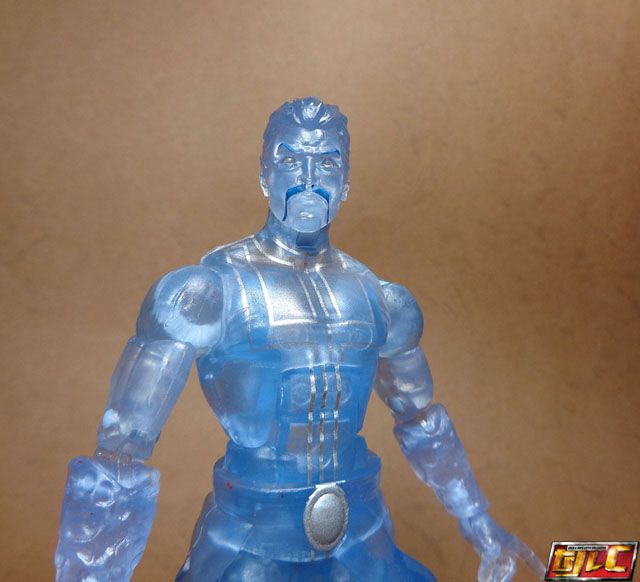 I'm not a fan of clear figures, as they tend to become yellow over time. Here's hoping this figure doesn't suffer the same fate. I like the bluish tinge on this one.
With the "Solid" version from the Hulkbuster wave.

A Ranma ½ moment….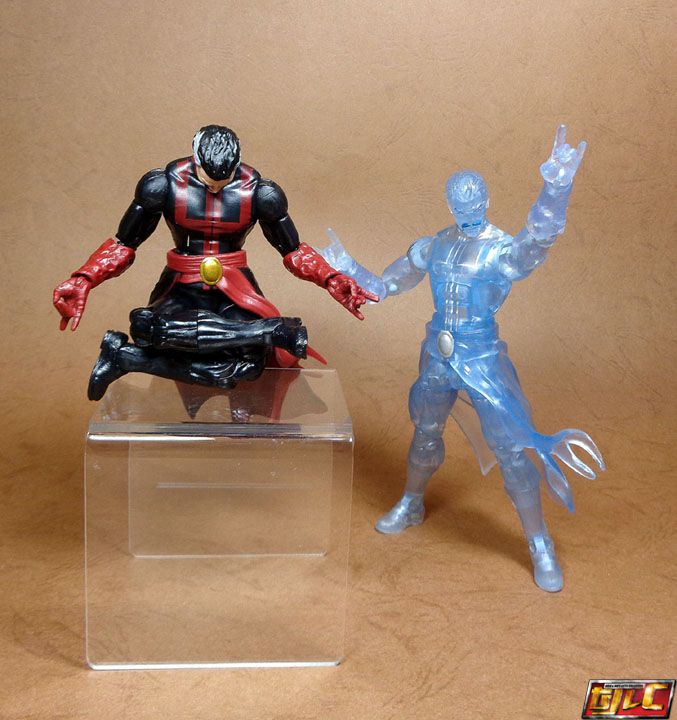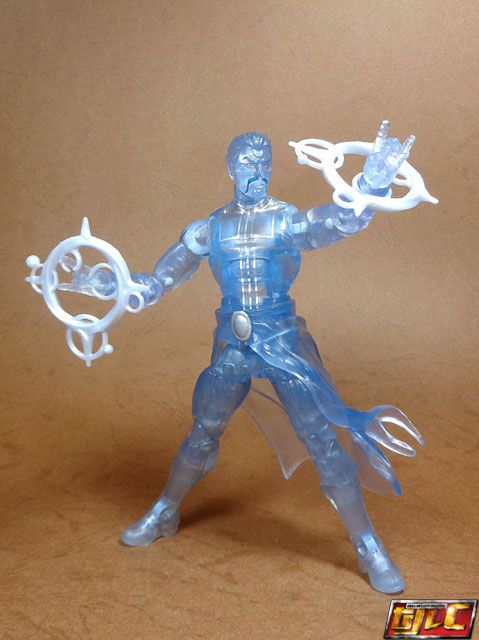 Brother Voodoo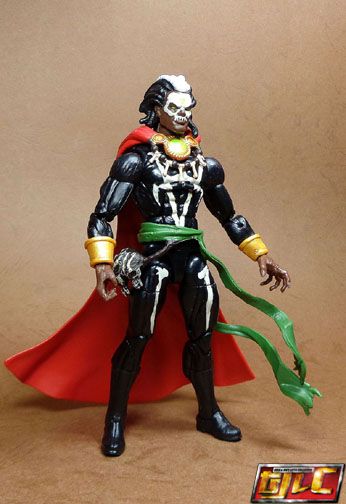 For a while Doc Strange lost his powers and the Eye of Agamotto found a new protector in Brother Voodoo. Voodoo became the new Sorcerer Supreme.

I really like the accessory tooling on this figure.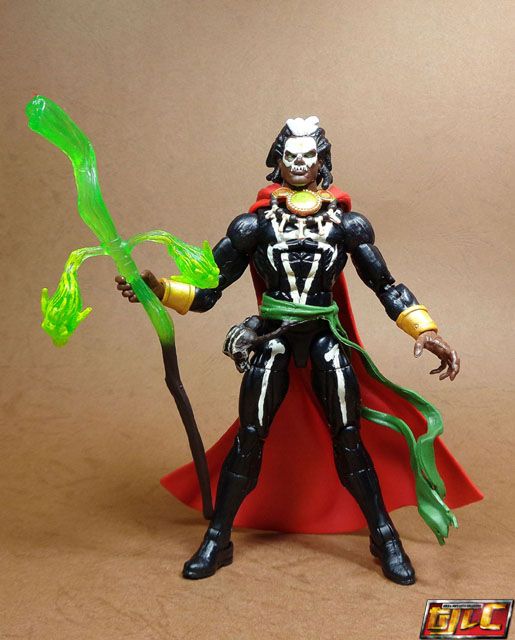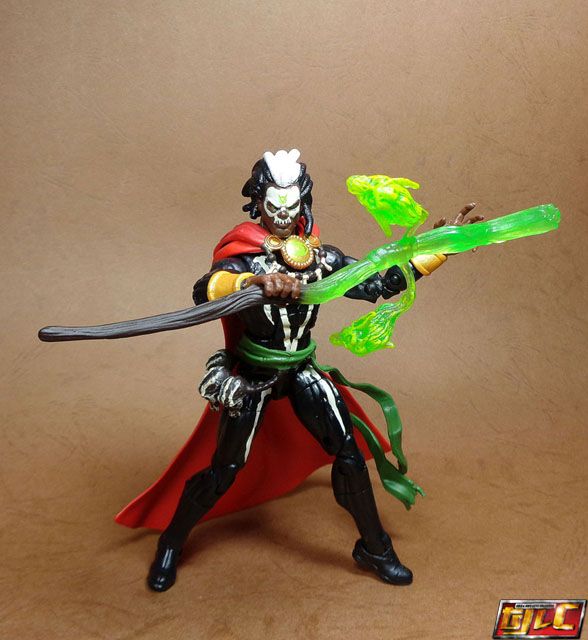 Eye of Agamotto.

It's a shame the backside is unpainted. I think a solid medallion would've rocked.

Magik (Darkchilde)

Colossus' younger sister, originally her mutant power was the ability to alter time. She later gained the power of dark magic after being a victim of unfortunate events.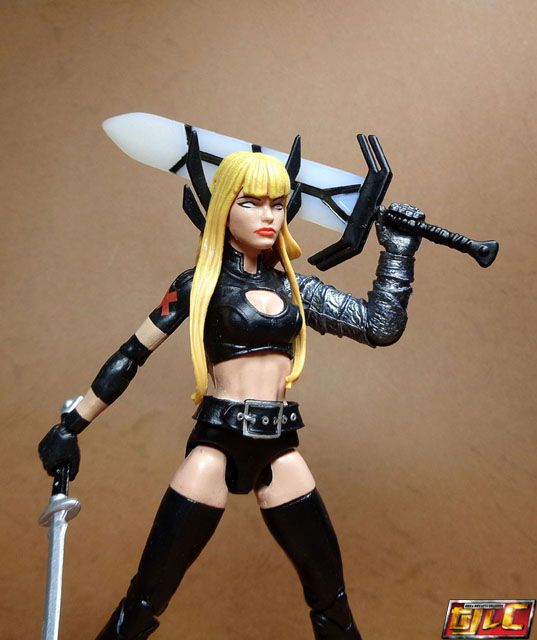 Hela

She's the daughter of Loki and Goddess of the dead.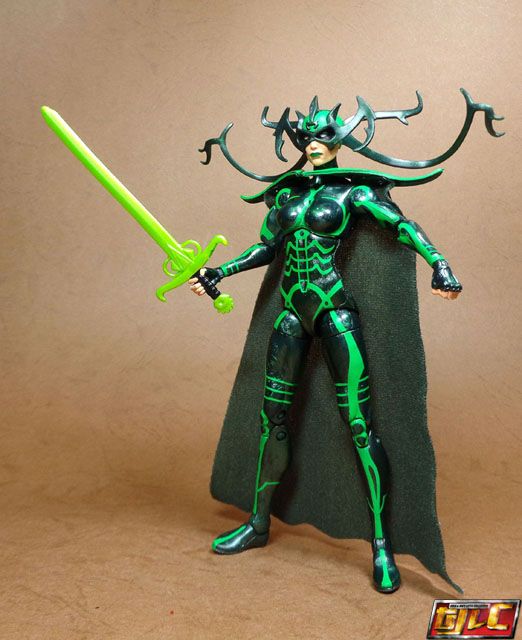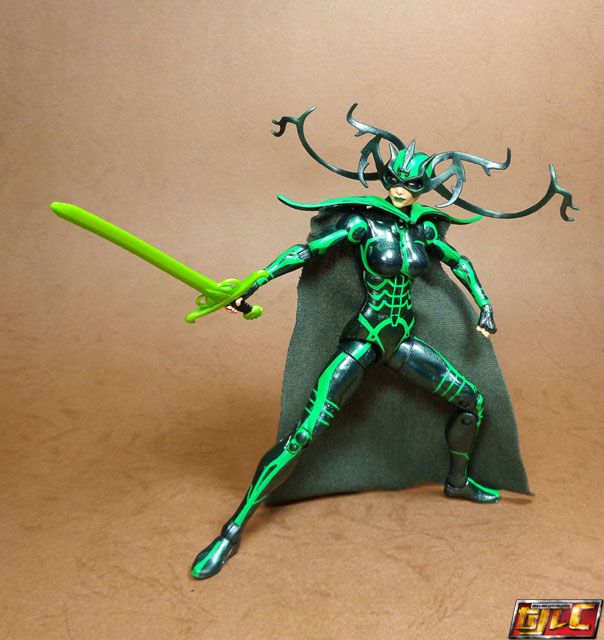 Dormammu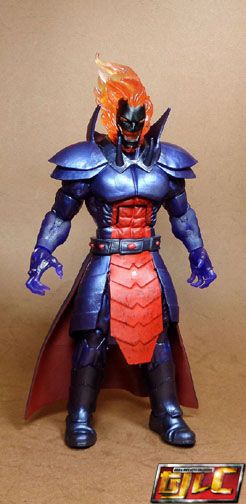 Dormammu is a being from the Dark Dimension. He is Doctor Strange's greatest foe.

Comes with two flaming skulls (Ghost Rider heads?)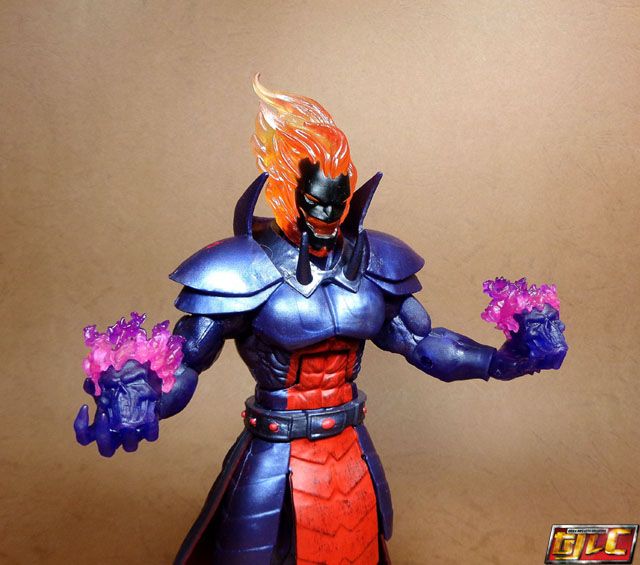 It's too bad the flaming skulls can't be equipped on Doctor Strange, the pegs don't fit.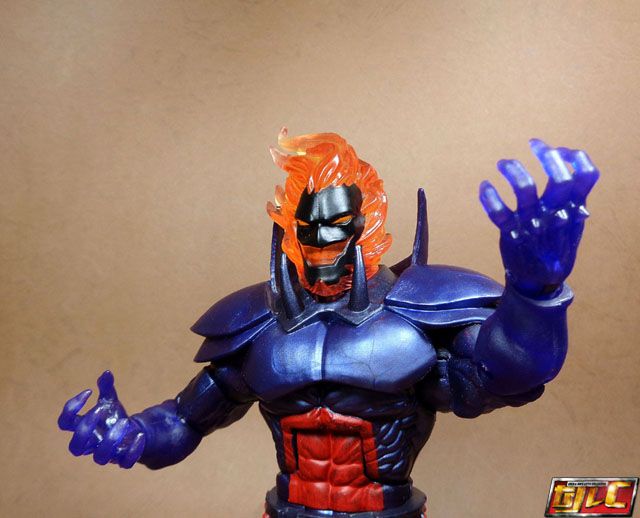 I can't wait to see how Benedict Cumberbatch will bring the Sorcerer Supreme to life in the upcoming movie. I hope it will be good. .

The full set

Gold