SOTA Street Fighter Series Round 2
-Ken
-Blanca
-Cammy
-Vega (Balrog)
-T.Hawk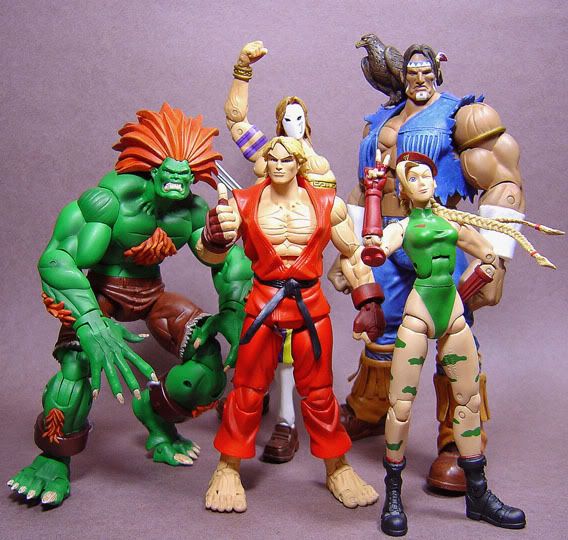 Cammy was captured early on by M.Bison and brainwashed into becoming an assassin. She has since recovered.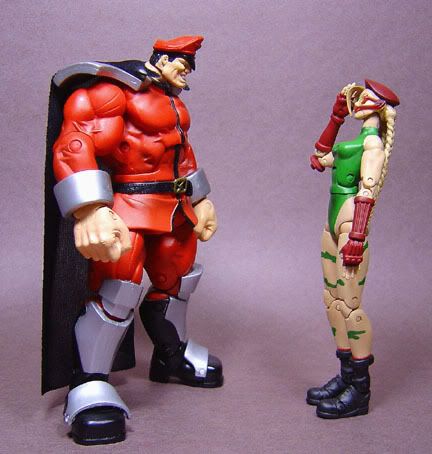 Vega, one of M.Bison's Grand Master Bodyguards. His personality is that of a narcissist and during battle he wears a mask to cover his face from injury.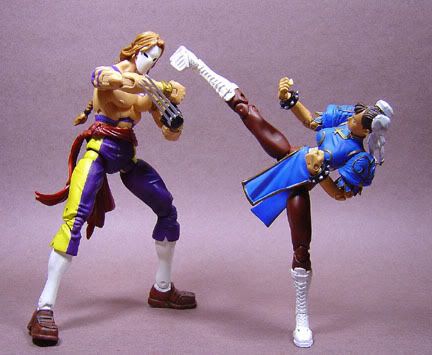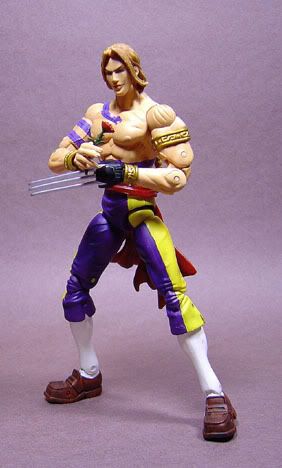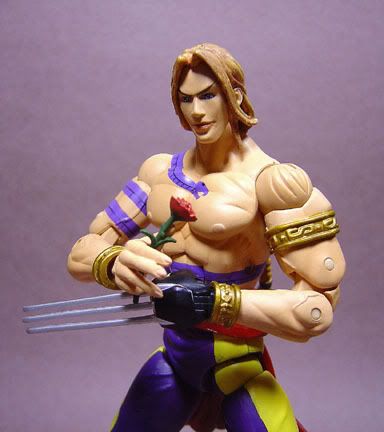 Blanka (comes with a pineapple, a half-eaten watermelon and a human skull accessory)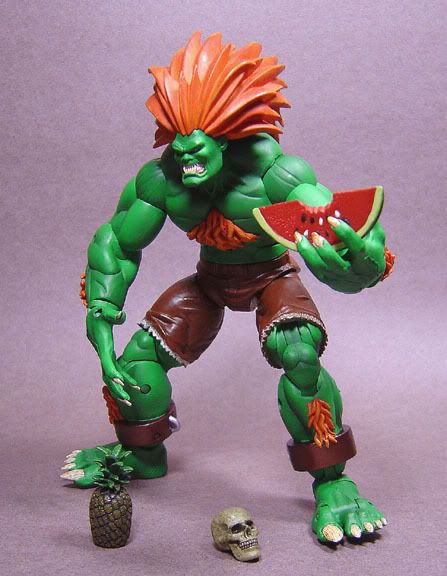 Ken Masters, Ryu's "brother" and rival.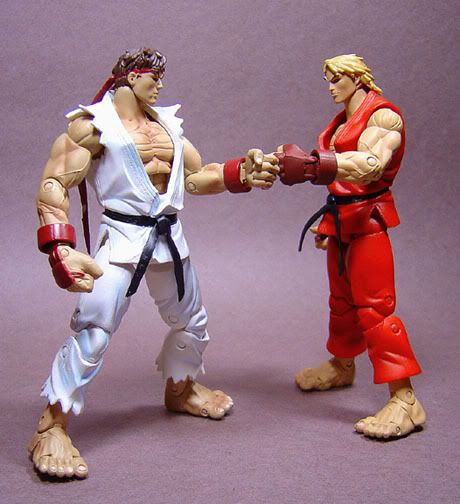 Gold