Soul of Chogokin Dynamic Trio Storage Campaign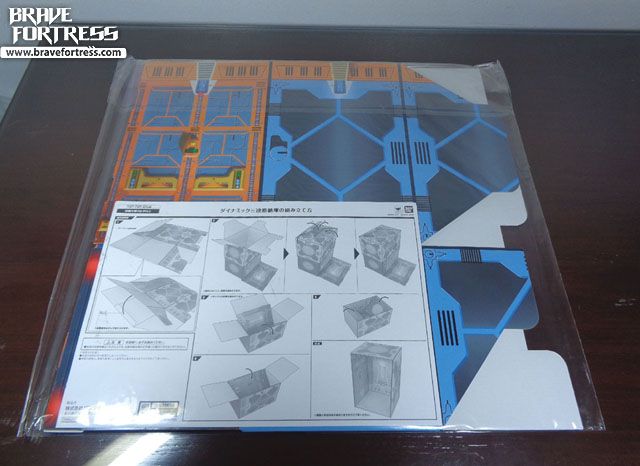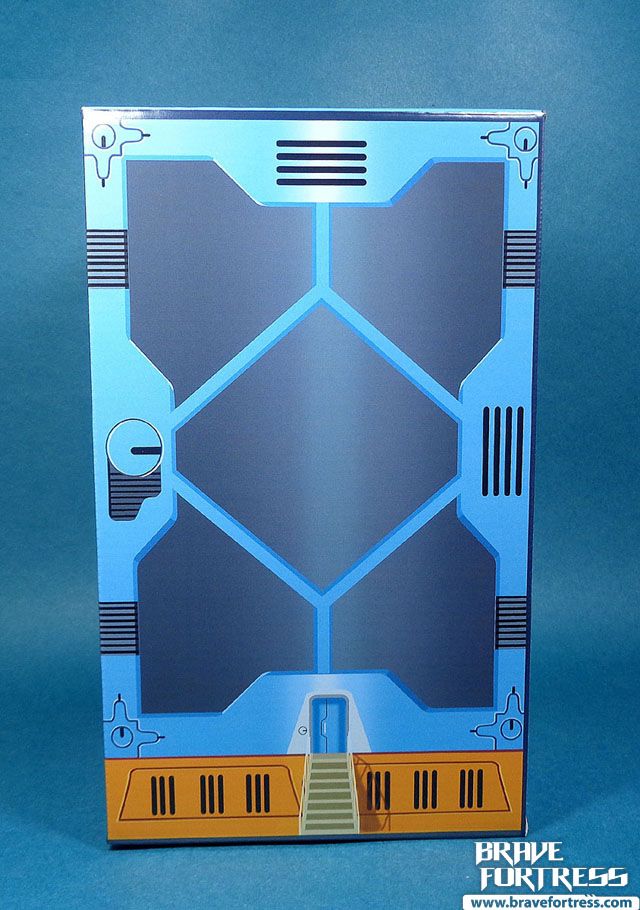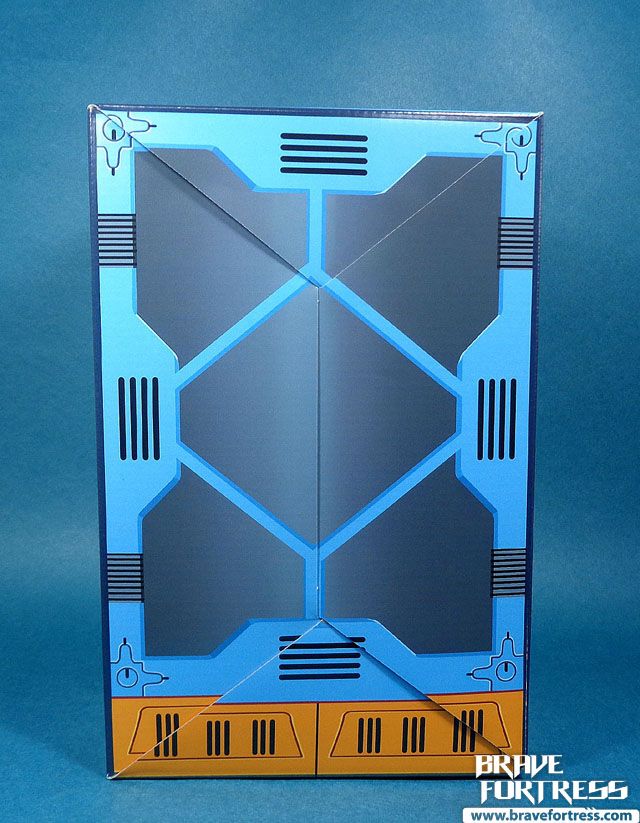 When Bandai first announced the SOC D.C. Great Mazinger and Getter 1. They also introduced a promotional campaign for foldable cardboard hangars. To avail of 3 pieces, you would have to preorder both Great Mazinger and Getter 1 (or something like that?).
There's an adhesive strip on one of the edges. It helps hold down one of the important flaps but it's entirely optional. I managed to make mine without using the strip. Plus I don't think you will be able to collapse and return the cardboard to its original state if you do use the adhesive on it.
The hangar illustration was drawn by Mr. Zanma Tsuji, who drew the original hangar art for the old vintage Jumbo Machinder Great Mazinger hangar back in the day.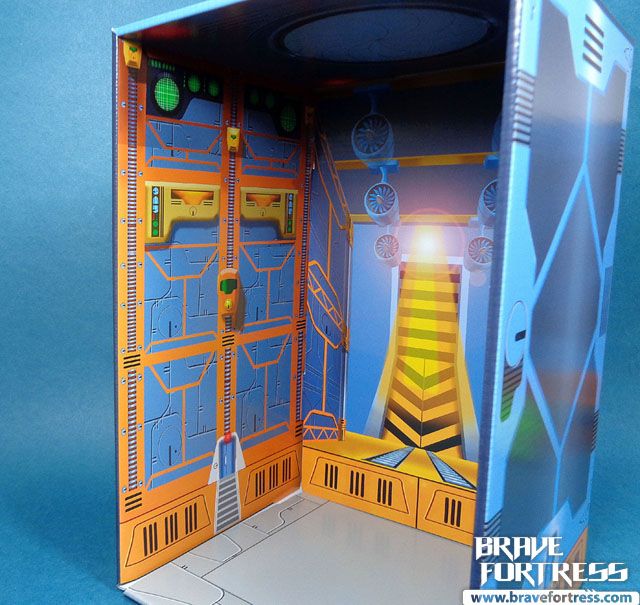 When fully formed, each hangar spans about 10x 7x 6 inches in dimension. You can put in Voltes or Combattler in there with that kind of clearance.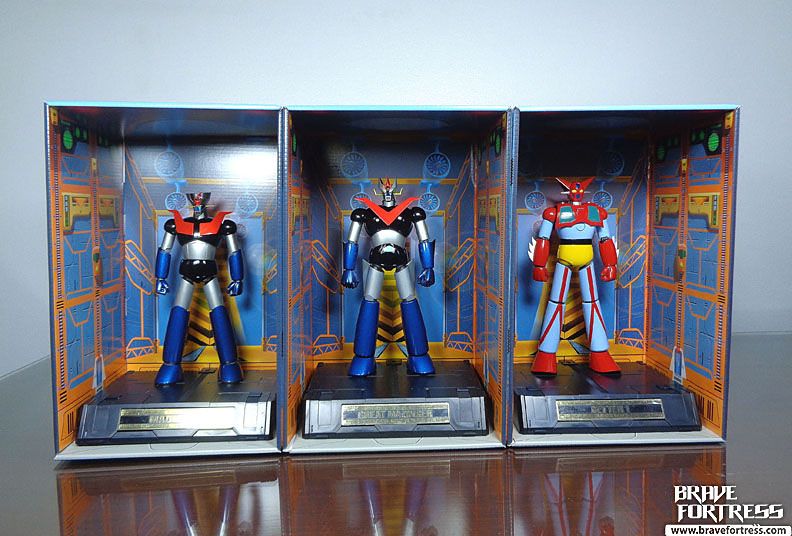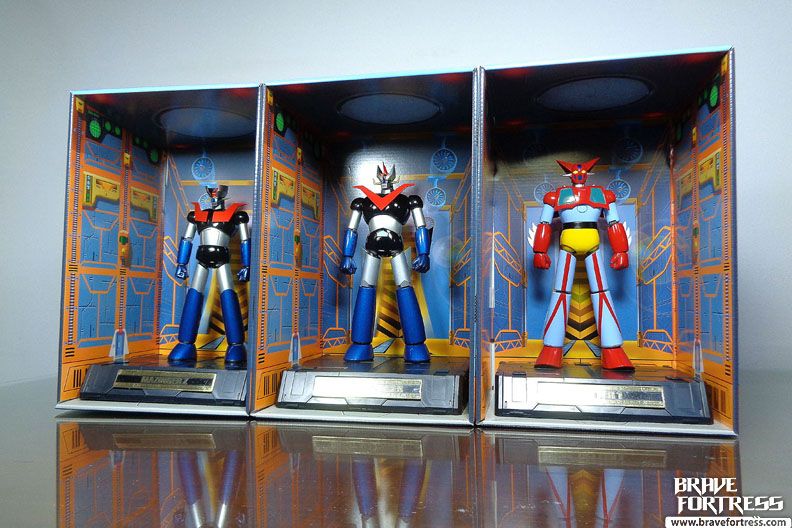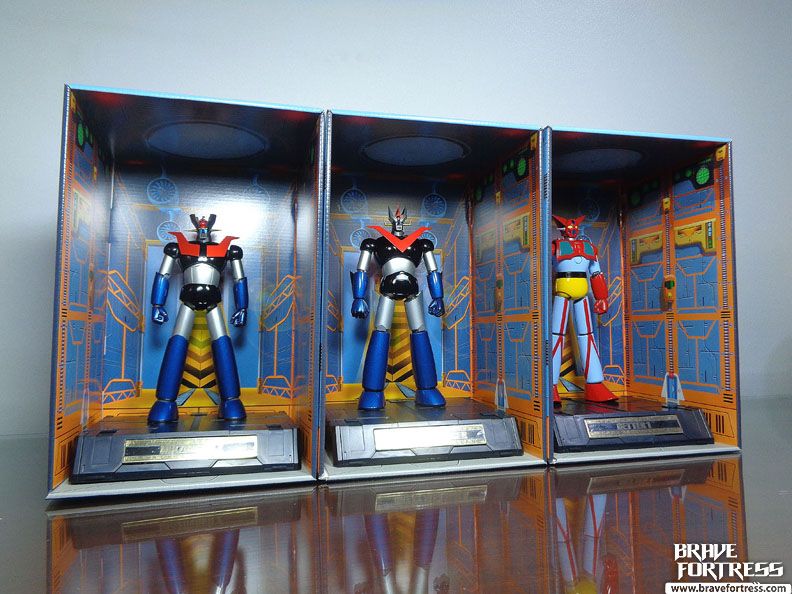 Not bad, but a part of me wishes the top portion had an acetate window so light can pass through.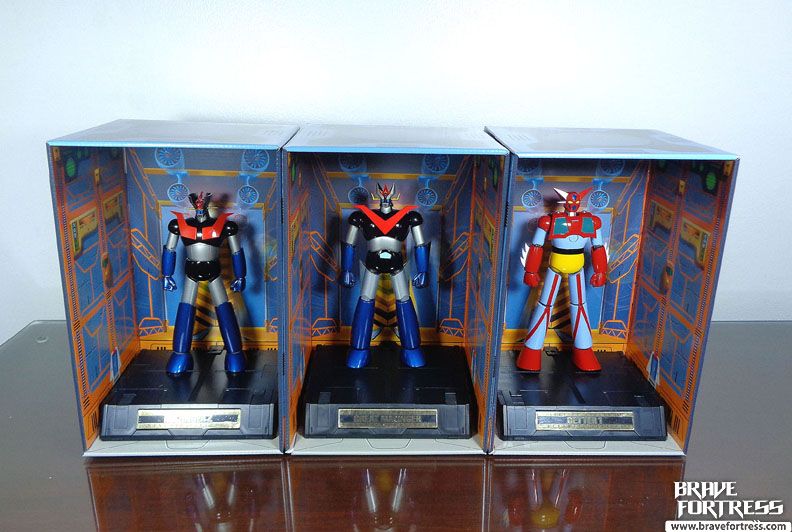 Gold