Soul of Chogokin 40th Anniversary Gx-08 Aphrodai A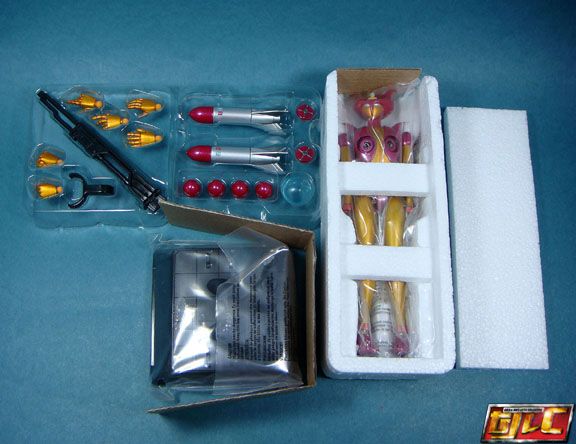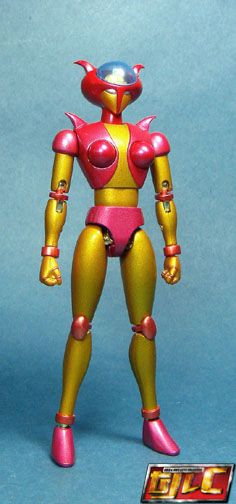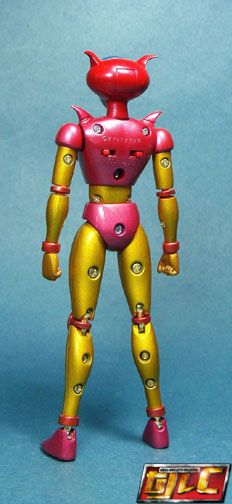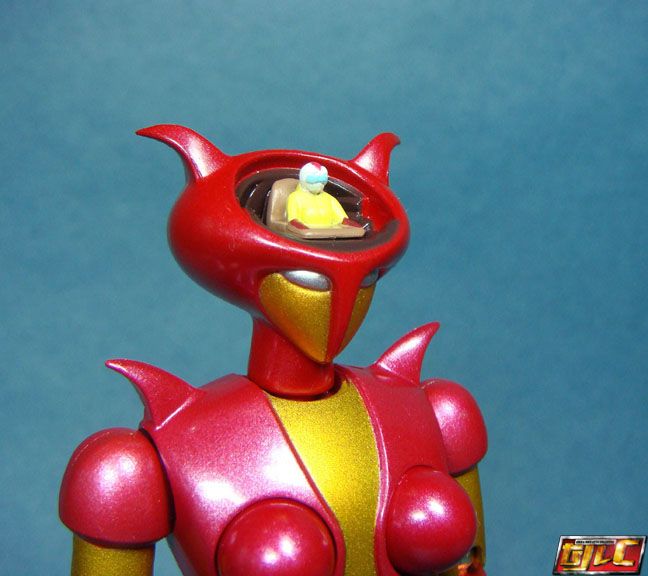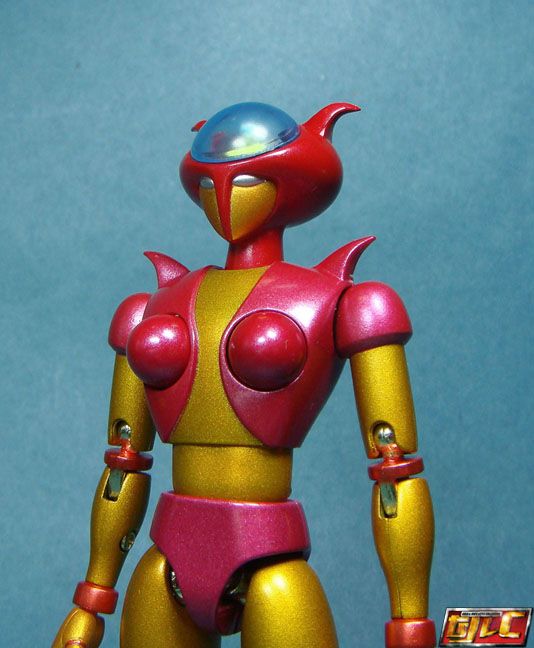 The dome is now blue, the original was clear (it turns yellow over time). Speaking of which, anyone else's AA dome still clear? I'm curious. Mine's been stored and never really displayed and it still turned yellow.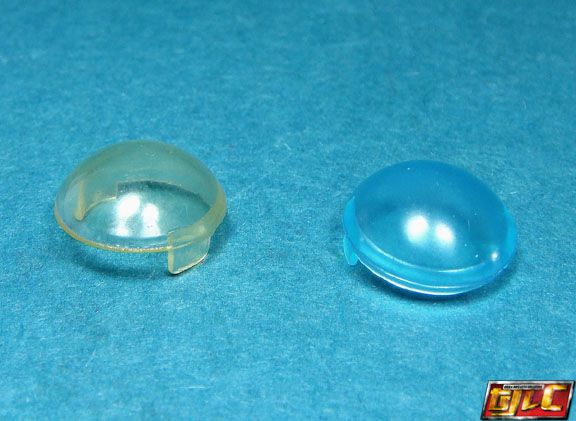 Fire missiles!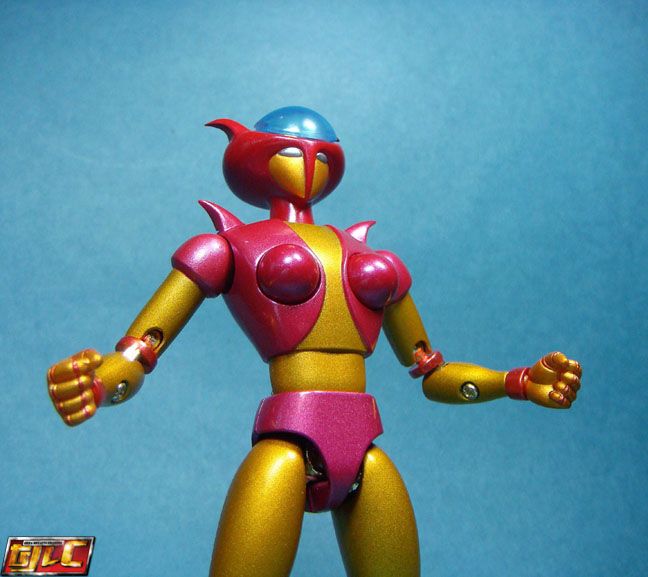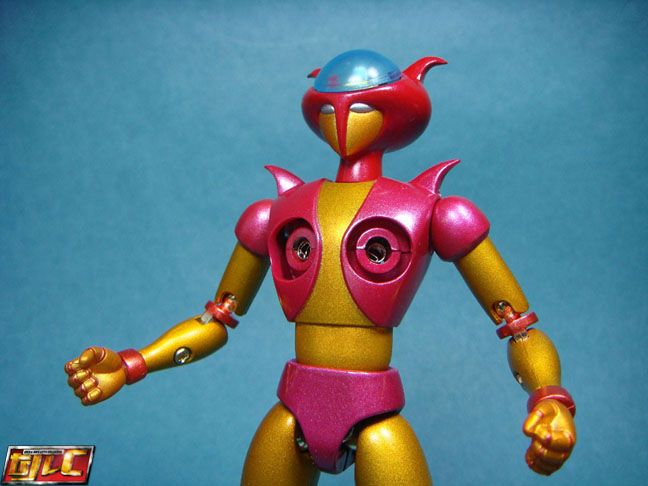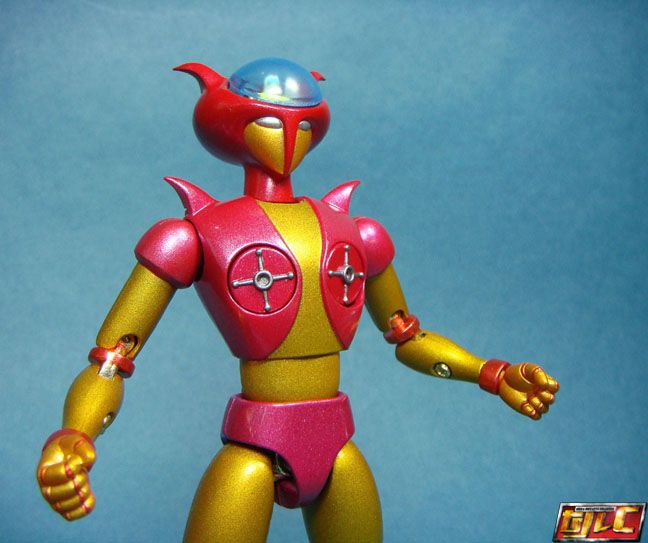 Optional "new" hands included (from the Mazinger Angels version).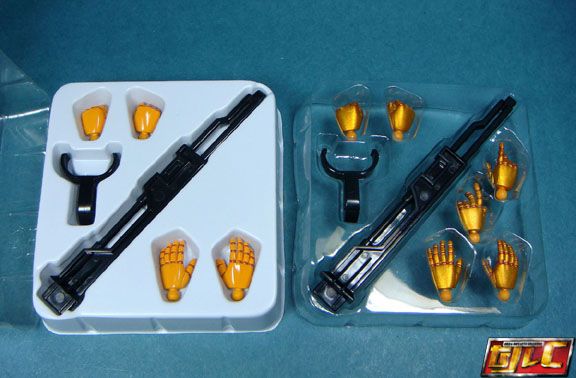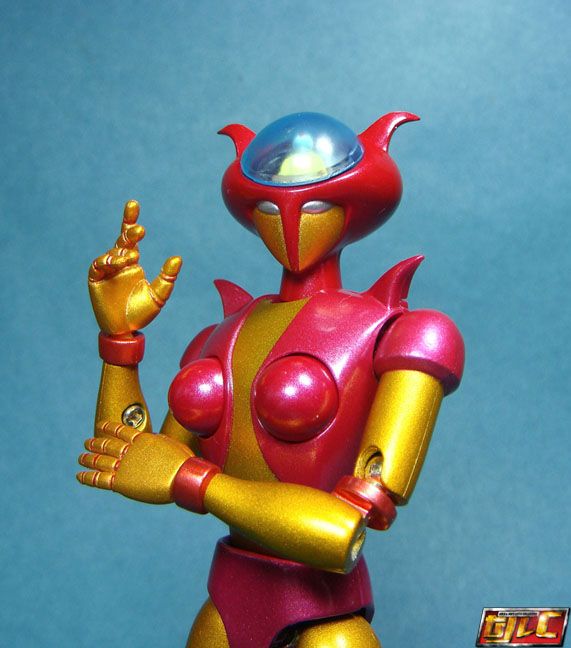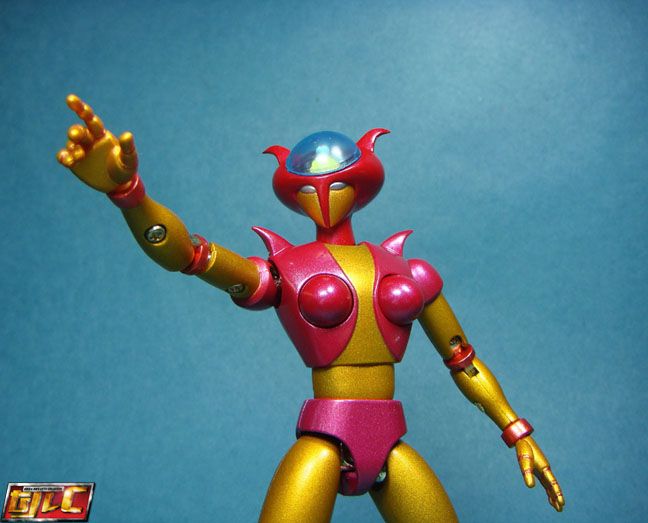 With the original Gx-08 Aphrodai A.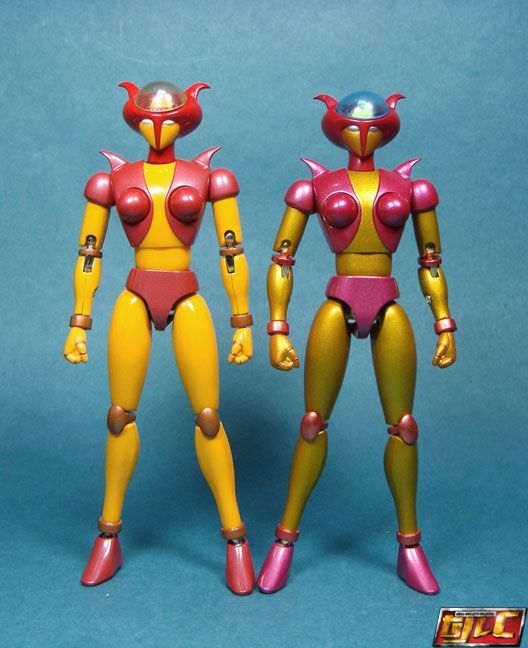 Display base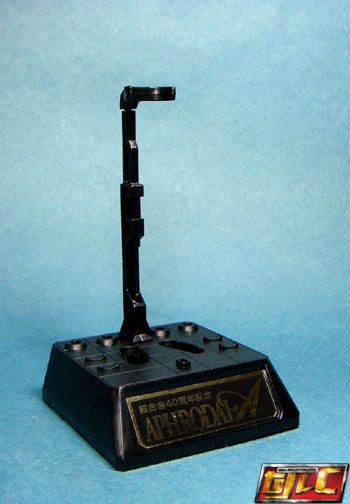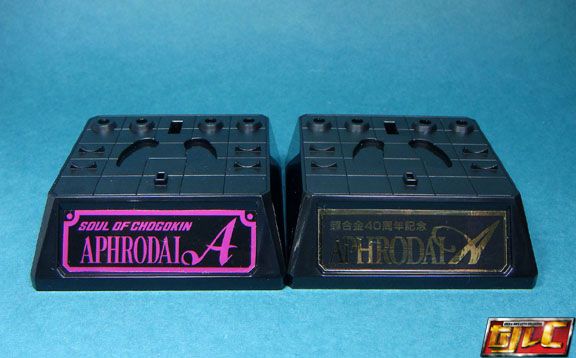 Slight change – in case anyone's particular, the 40th version comes in a baggie with multi-language choking hazard warnings. .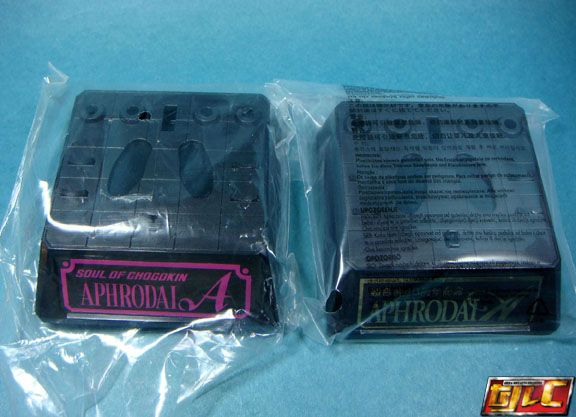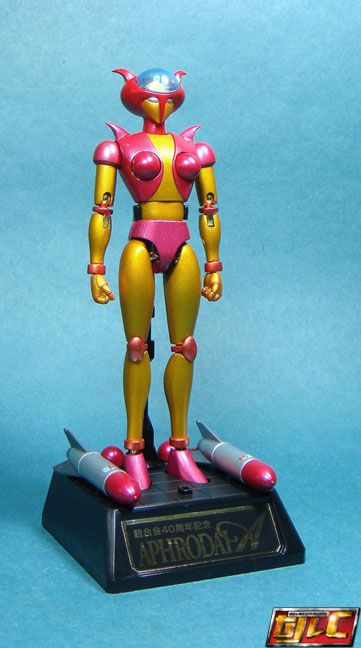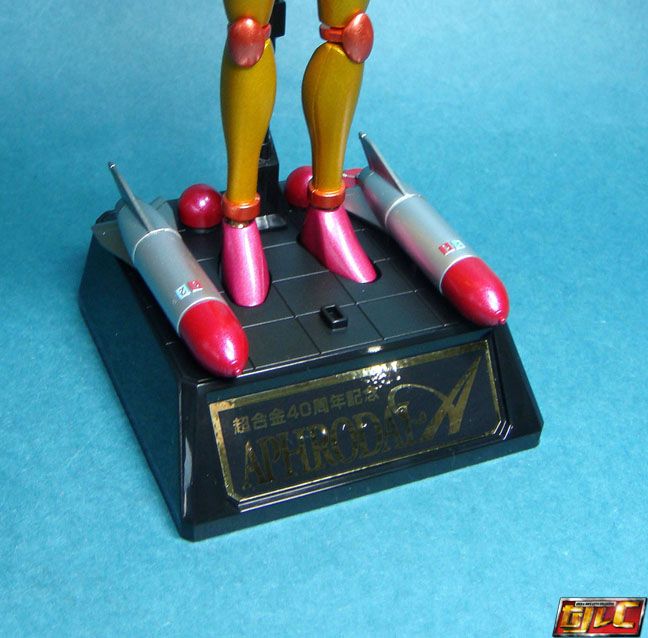 Aphrodai weighs 155 Grams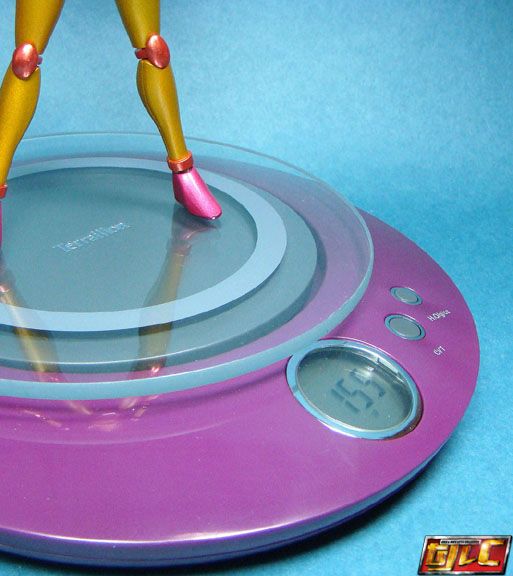 Pretty good, a solid reissue with extra hands, it's a great way to grab AA if you missed out on the original. I still prefer the "show accurate colors" of the original Gx-08 though.
Also, handling this toy again reminds me of how awesome SOC used to be in terms of diecast proportions. Everything on this figure is metal except for the head and fists. Ah… how times have changed.
Gold