Soul of Chogokin Gx-34R Gunbuster (2015 Reissue Version)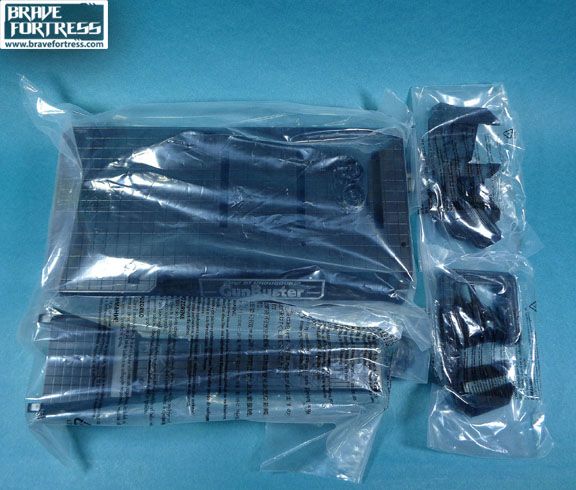 Buster Machines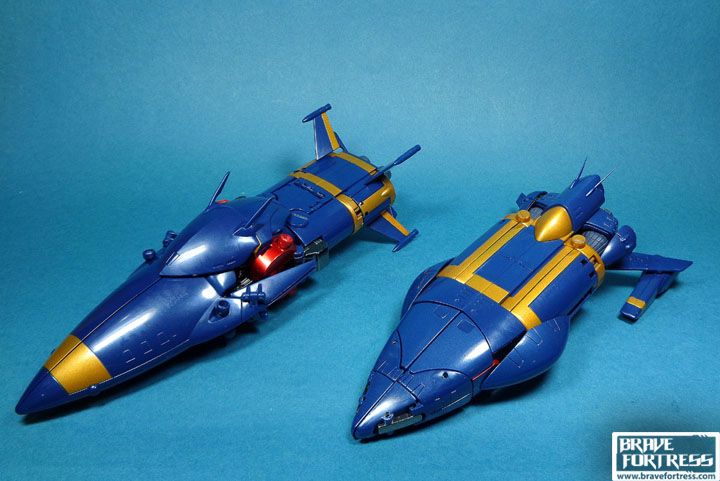 Buster Machine 1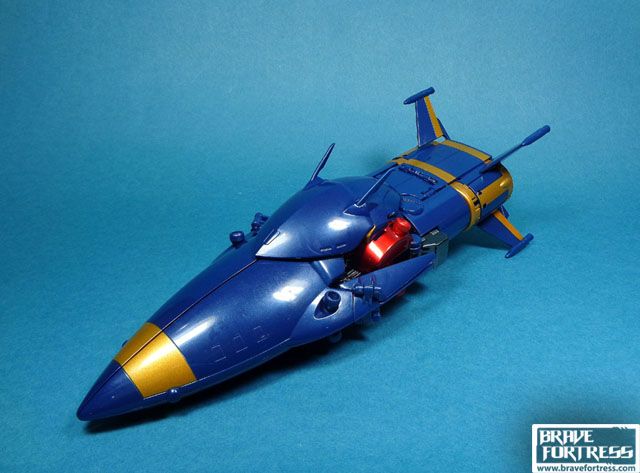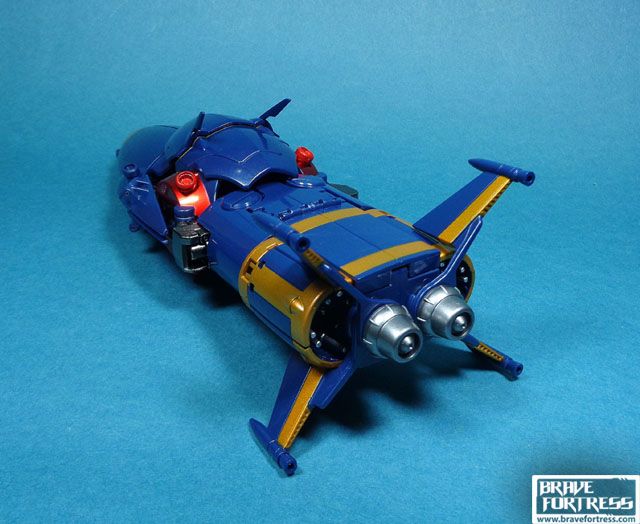 Buster Machine 2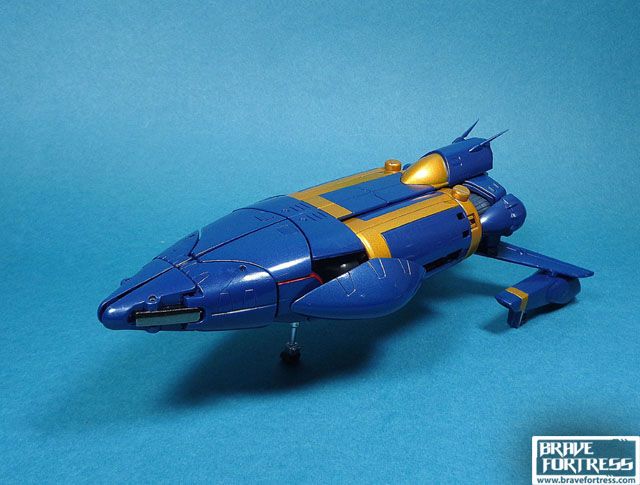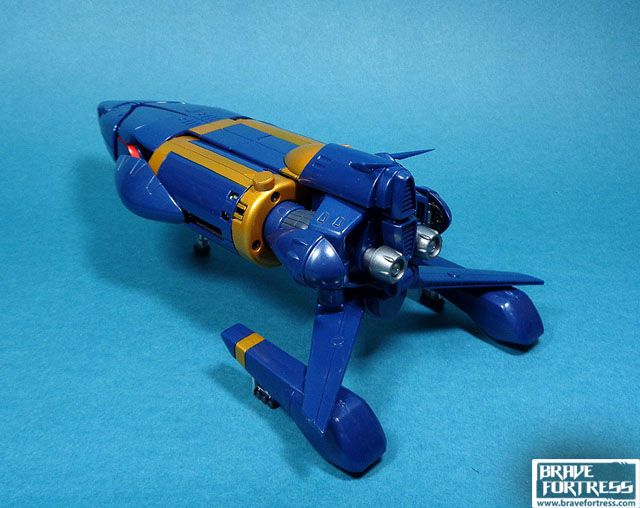 Gunbuster!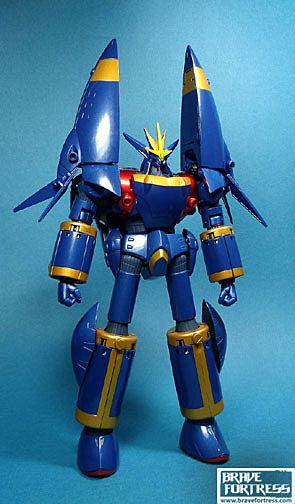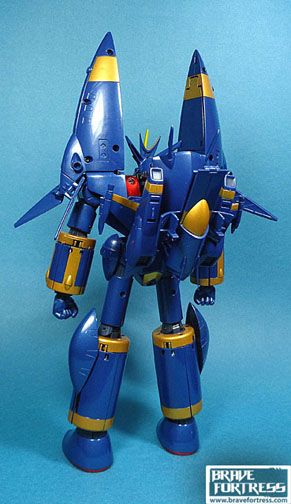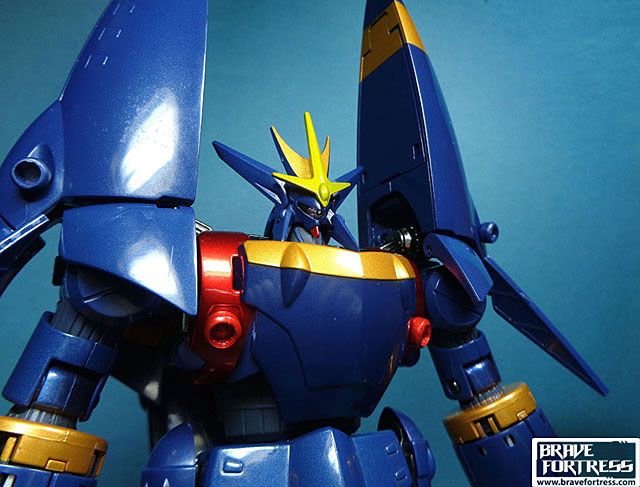 Optional "Anime-Accurate" feet parts swapping.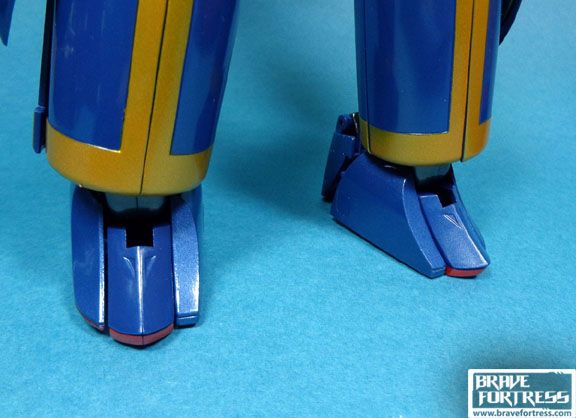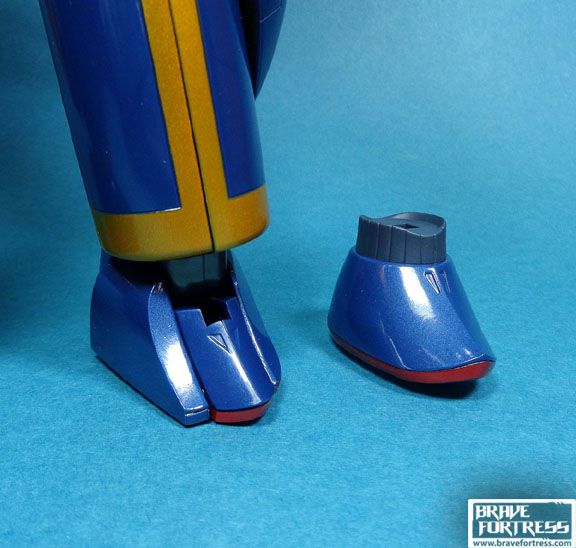 Even though the optional feet parts look better, I do recommend just going with the default legs when displaying this on the shelf, to prevent the springs of the tank treads on the under side of the "Anime-Accurate" feet from wearing out.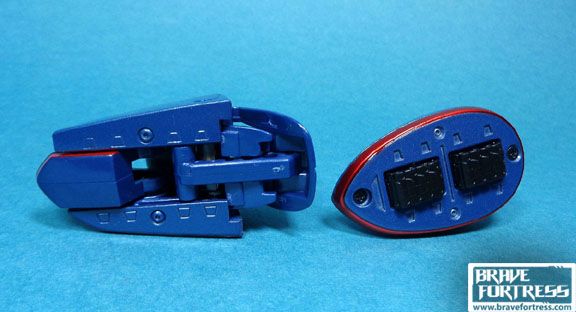 "Coach's Gunbuster isn't just for show!"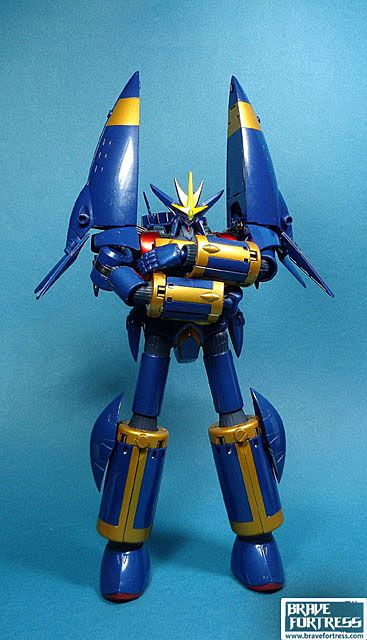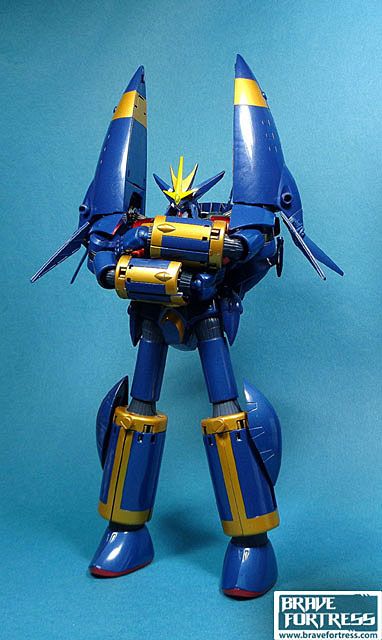 To do the "arms-folded" pose, you still have to remove the top 2 forearm panels on each arm.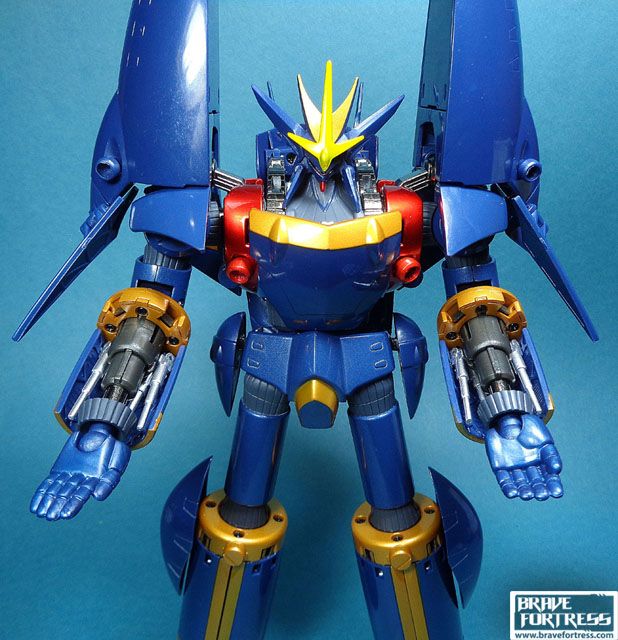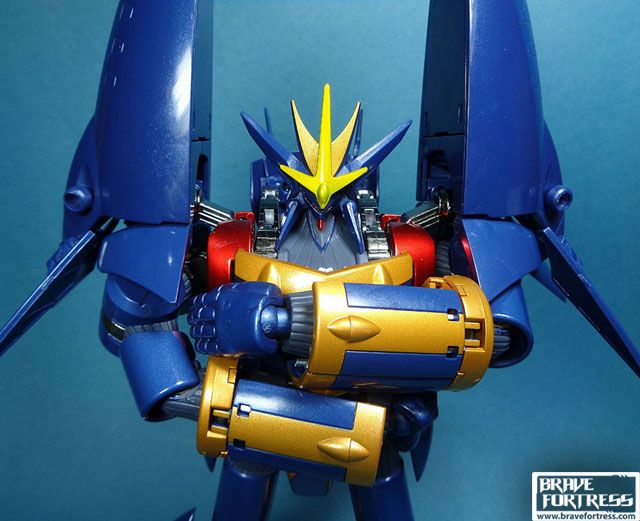 Gunbuster in Action!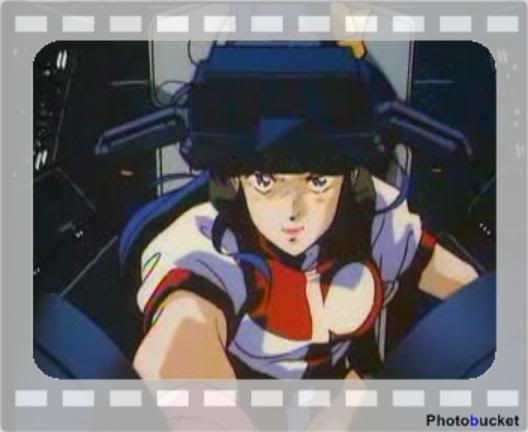 Buster Shield!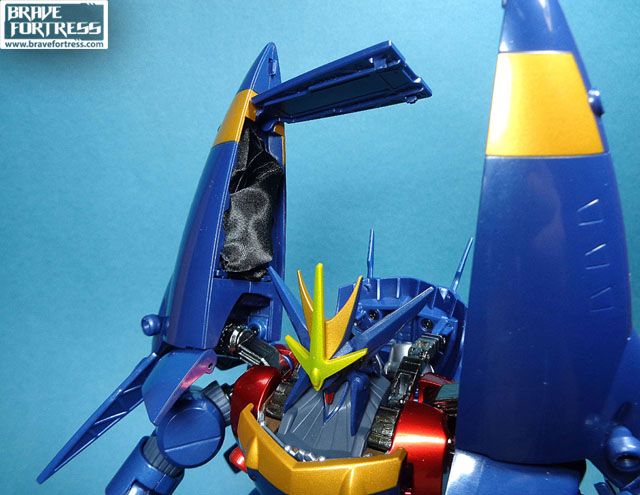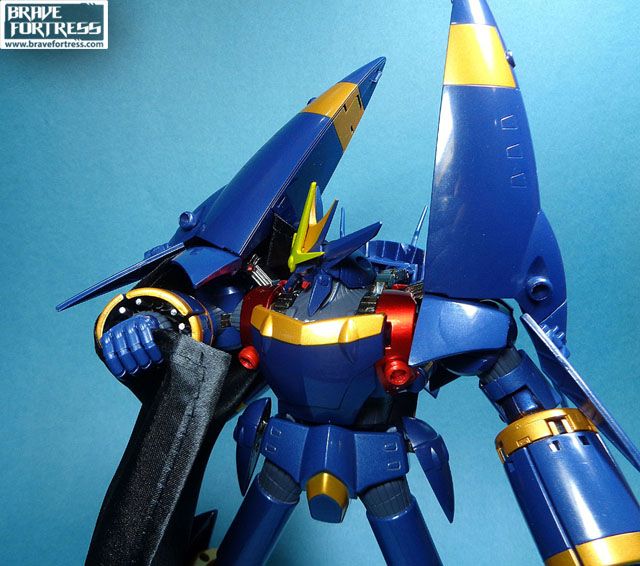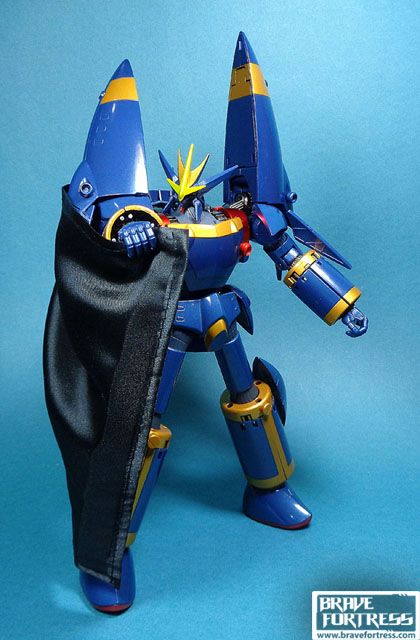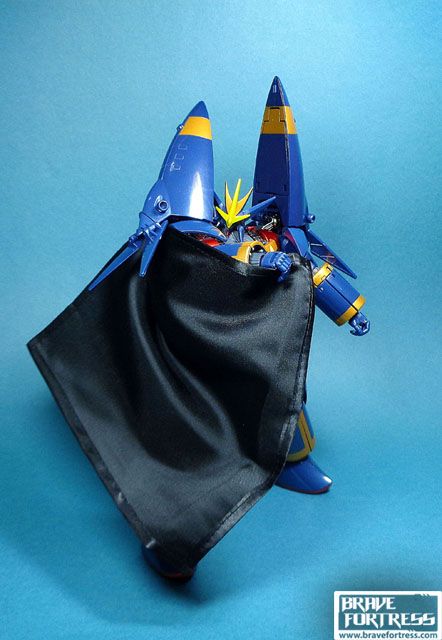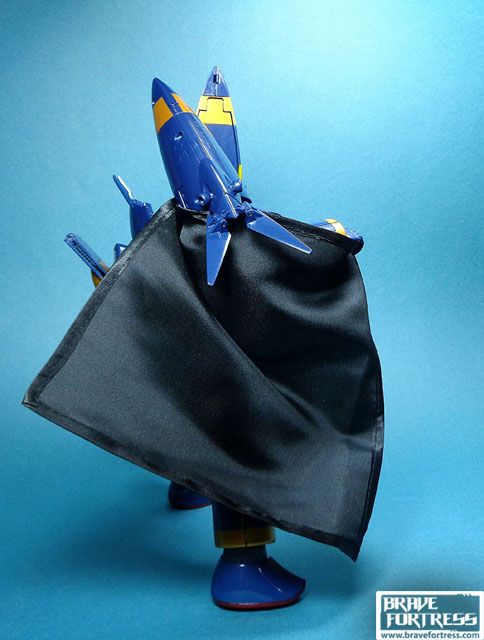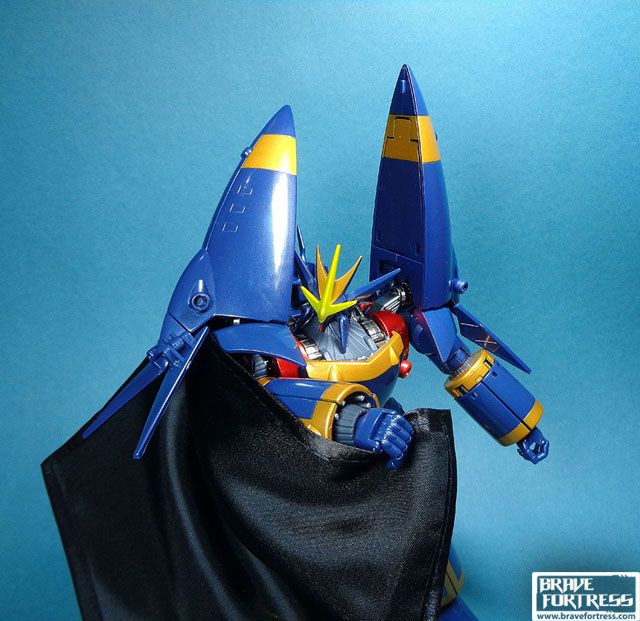 Buster Missiles!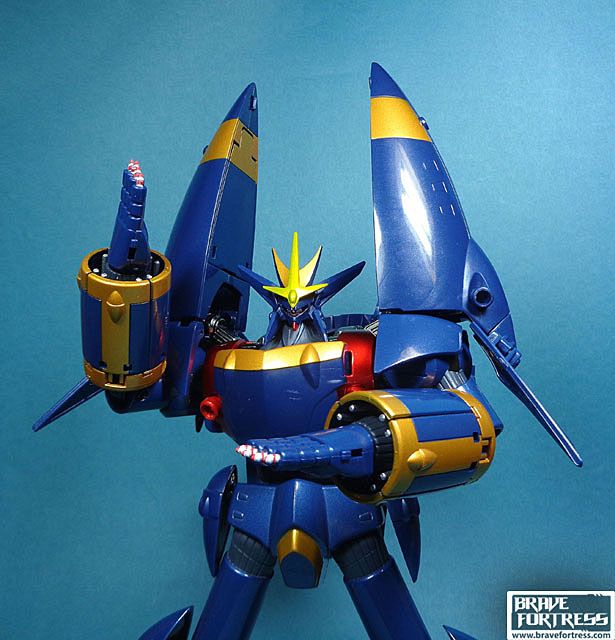 Buster Double Collider!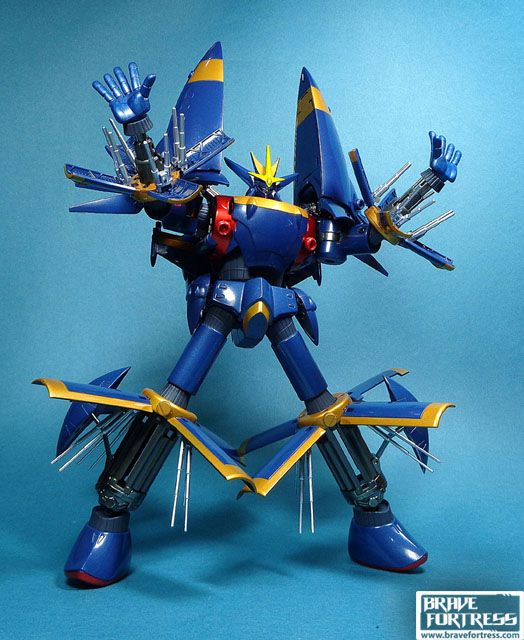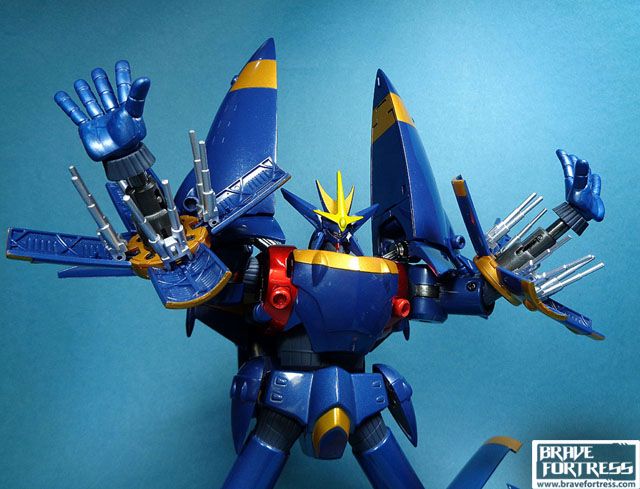 Buster Home Run, Buster Tomahawk, Buster Missile Might are Super Robot Wars games exclusive attacks.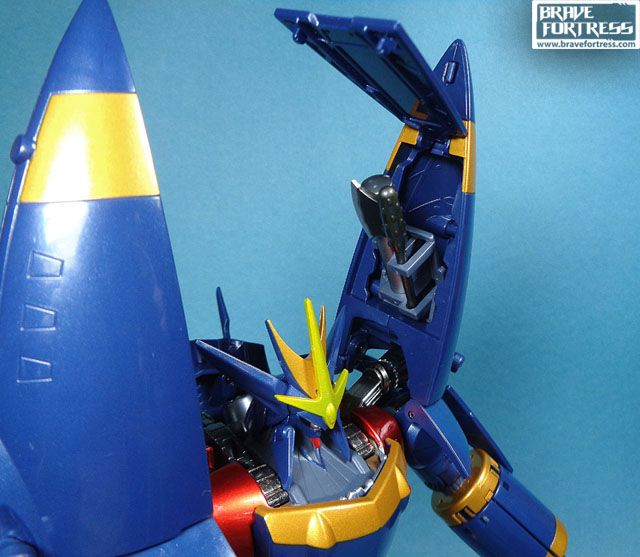 Buster Home Run!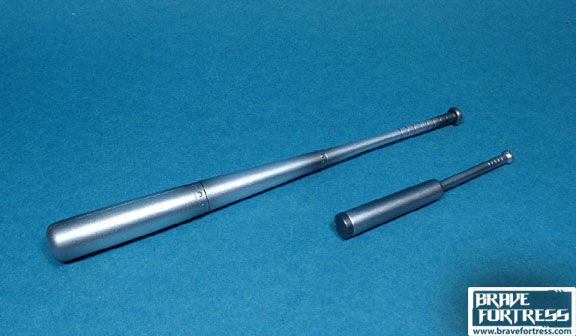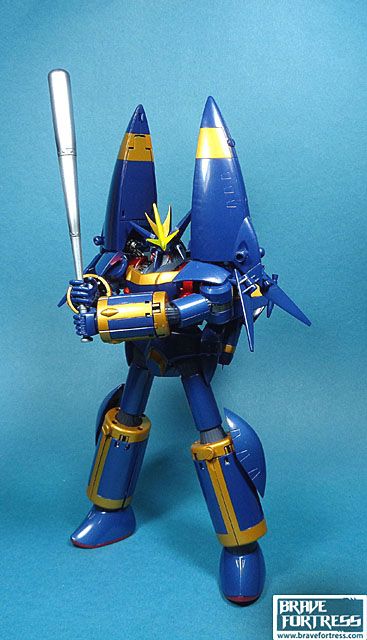 Buster Tomahawk!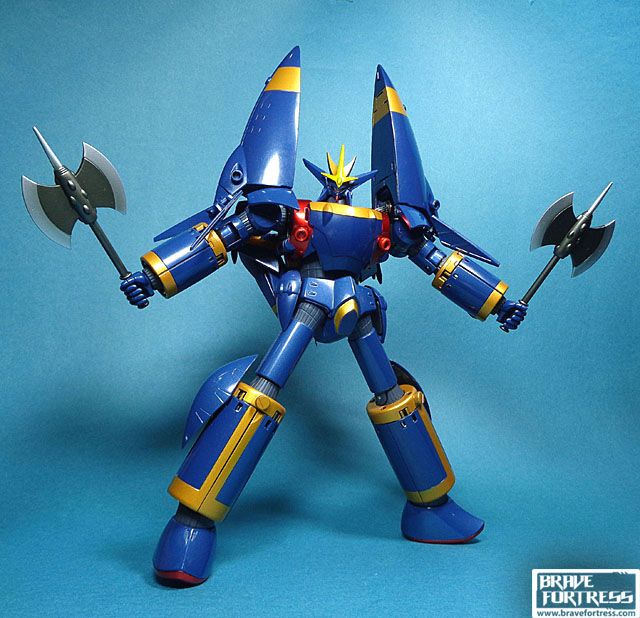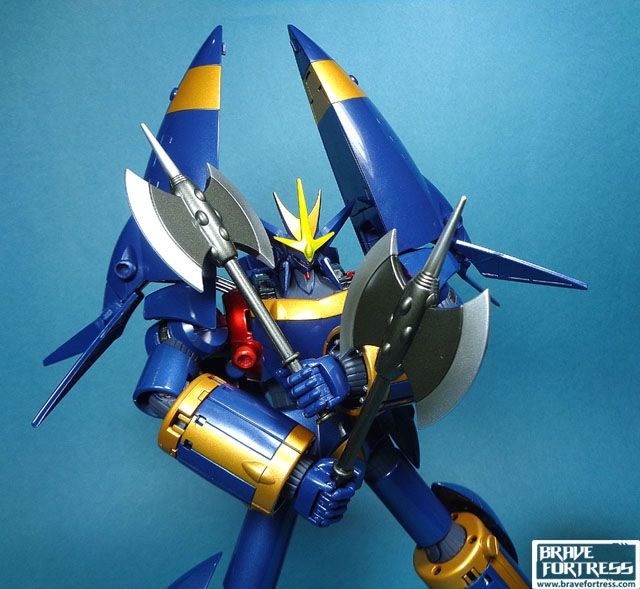 The Double Tomahawk is connected via a diecast shaft.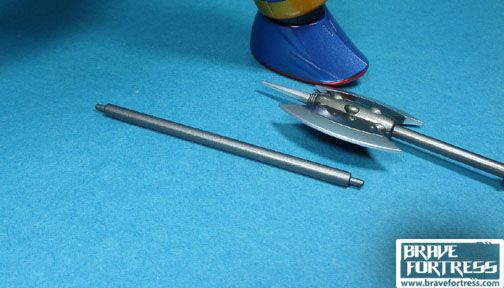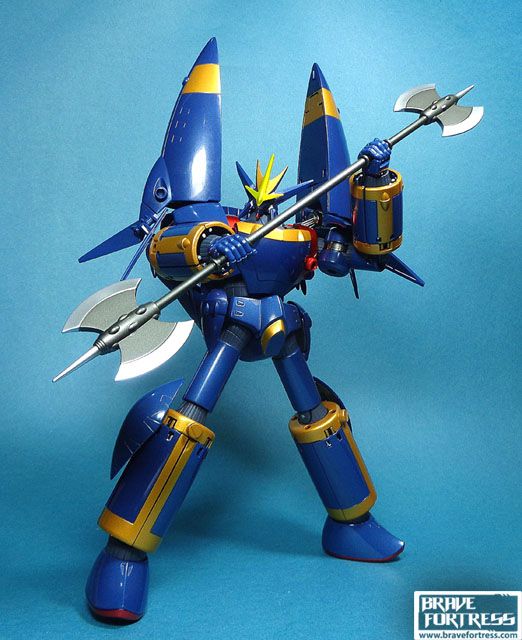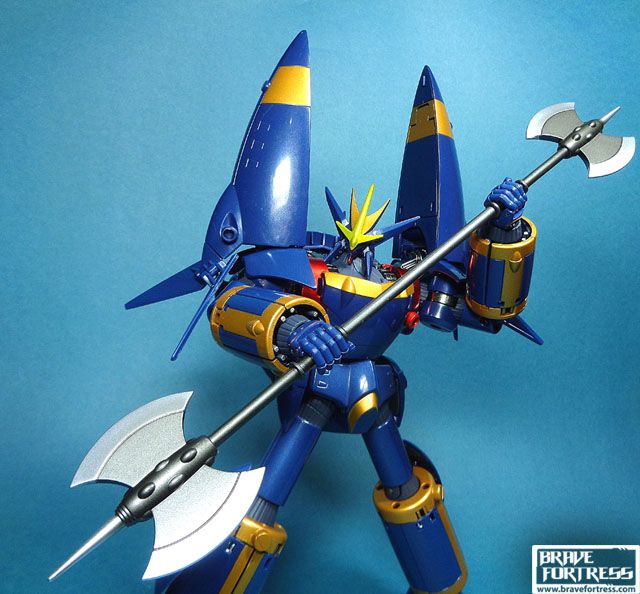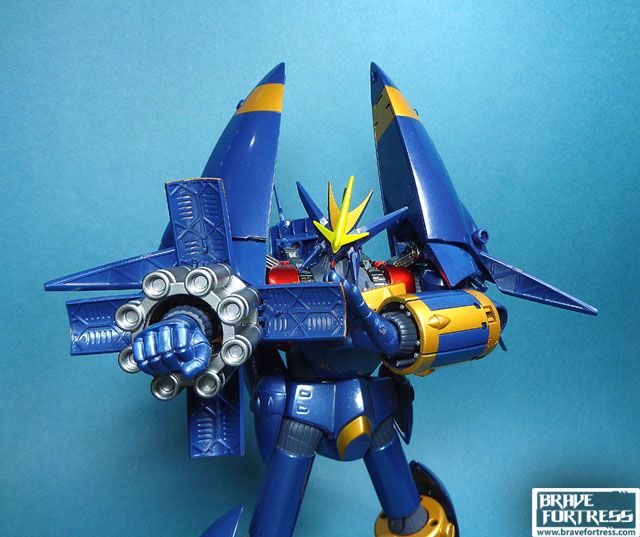 Rx-7 (the "receiving palm" still doesn't come with any "landing strip" paint apps. Darn..)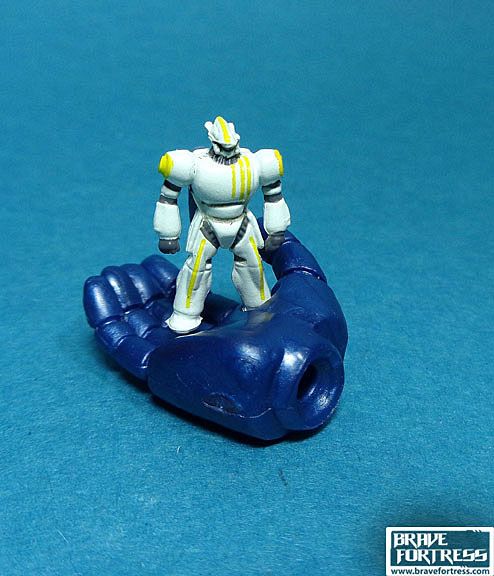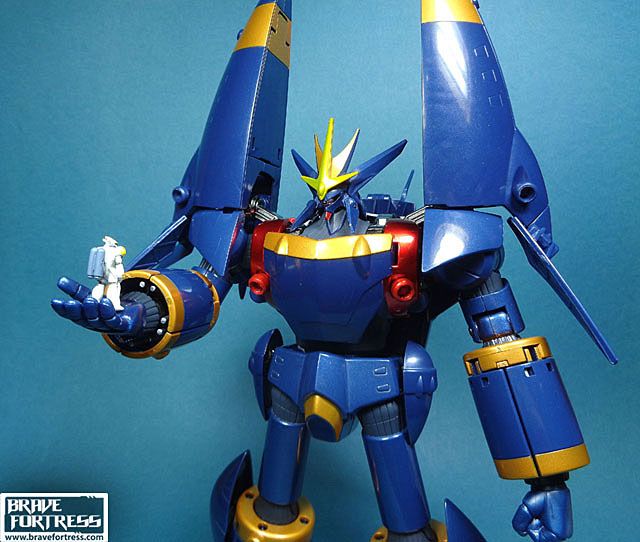 Super Inazuma Kick!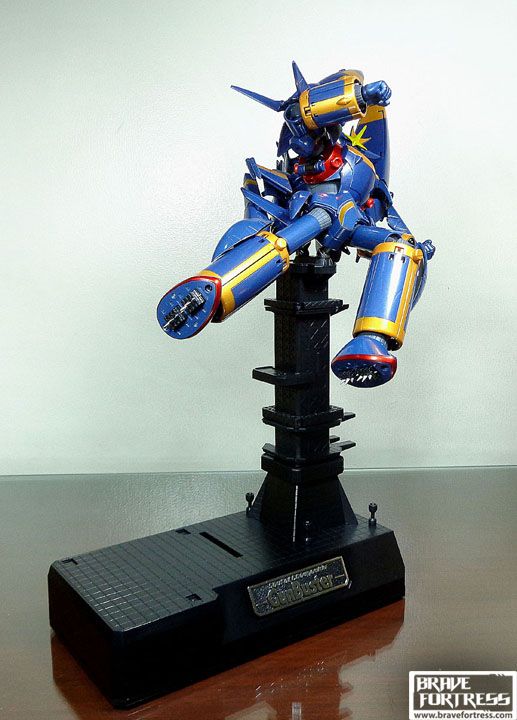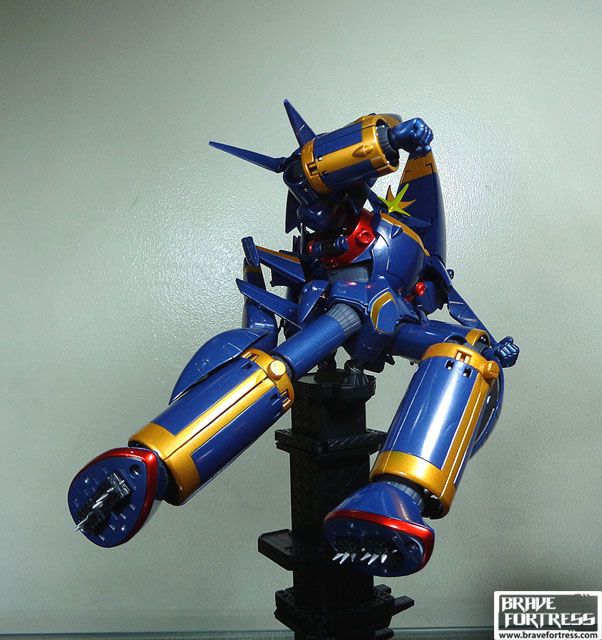 Detonating the Degeneracy Reactor.

Display base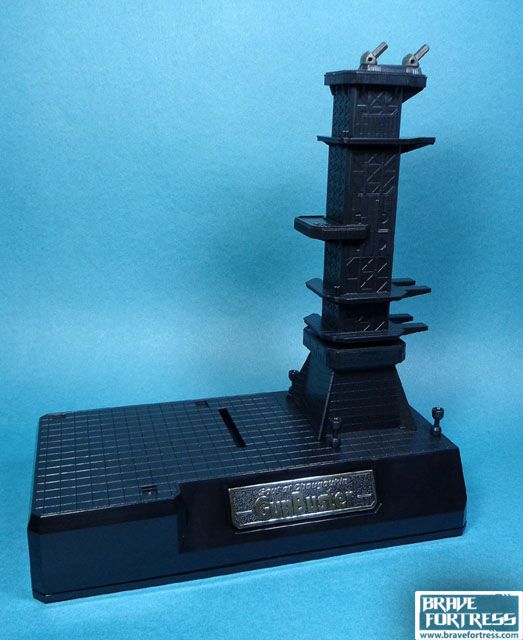 There are 2 extra pieces for the accessory rack. They plug in here: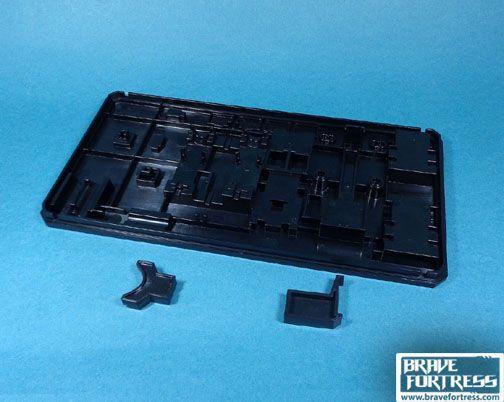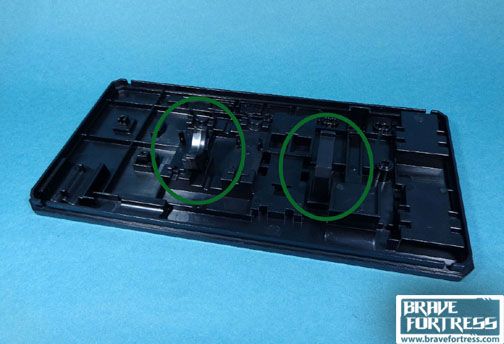 Proper layout of the tower platforms (the manual is a bit fuzzy on this).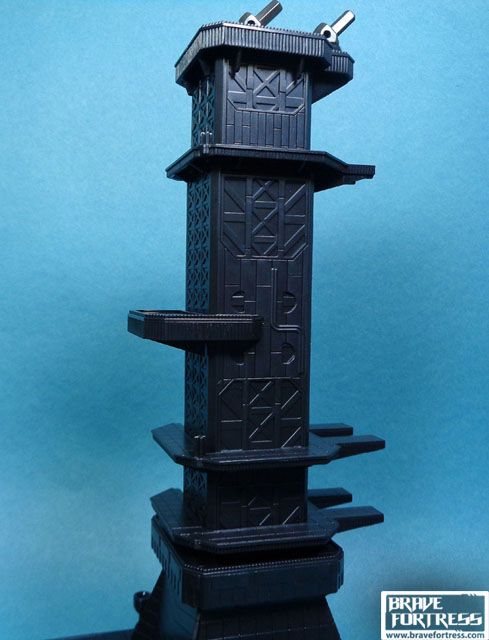 Extending/foldable walkways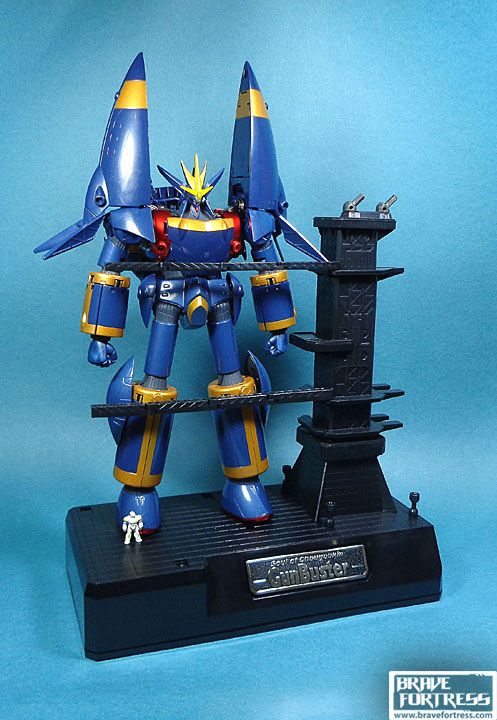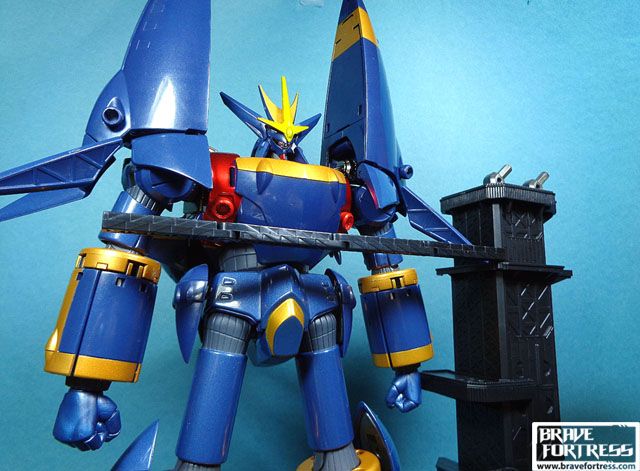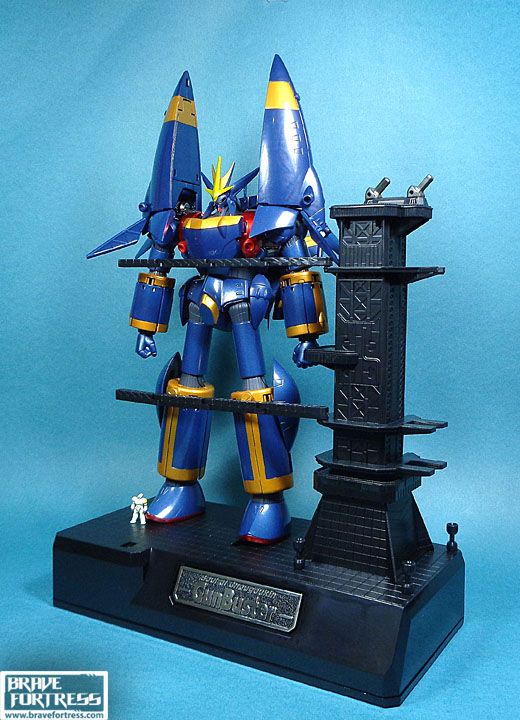 Alternate setup for the display base for the individual vehicle modes.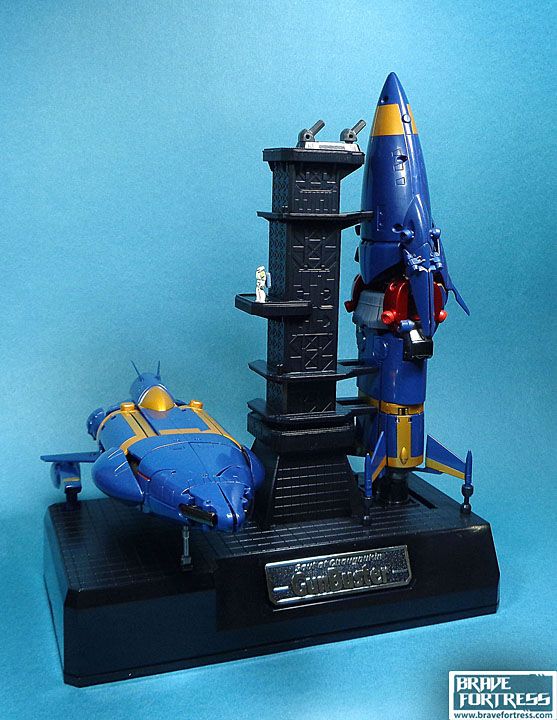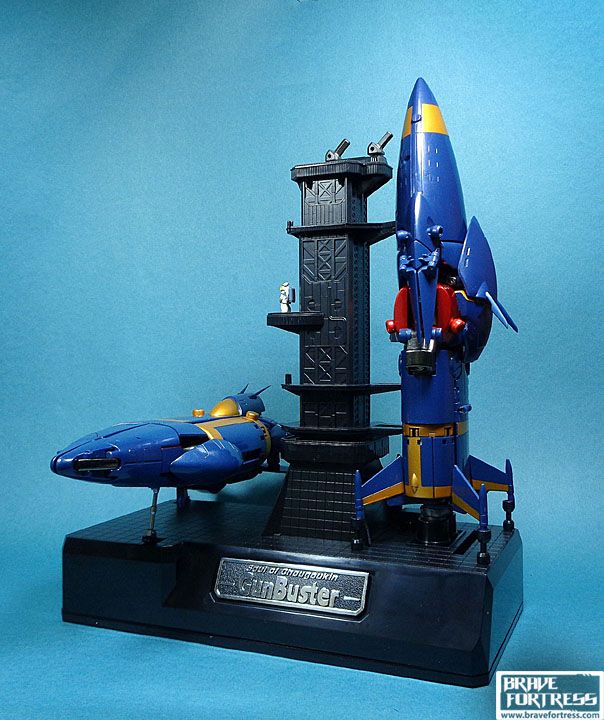 Remember to plug in Buster Machine 1 into the posts.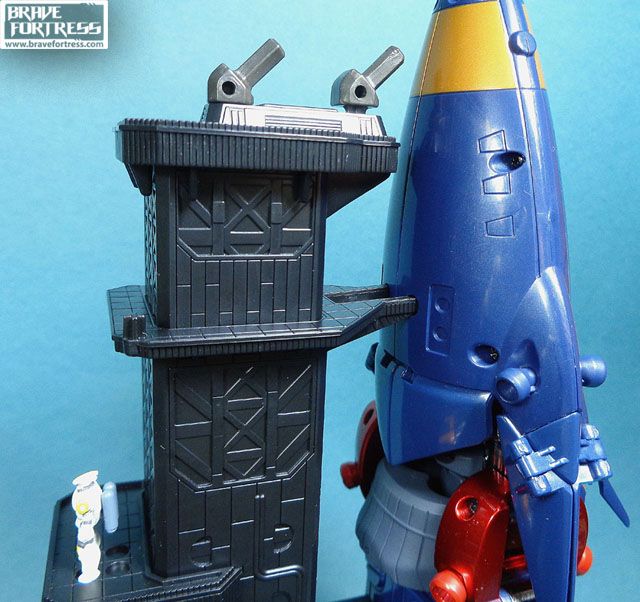 Comparison with the original Gx-34 Gunbuster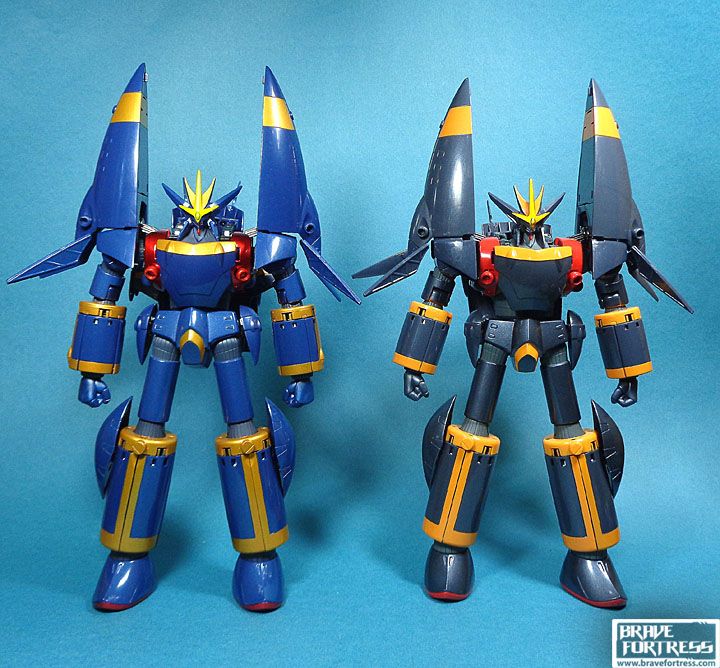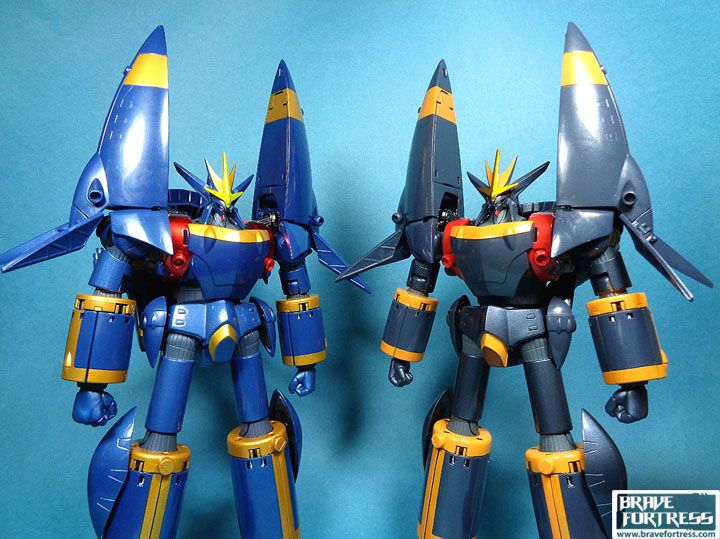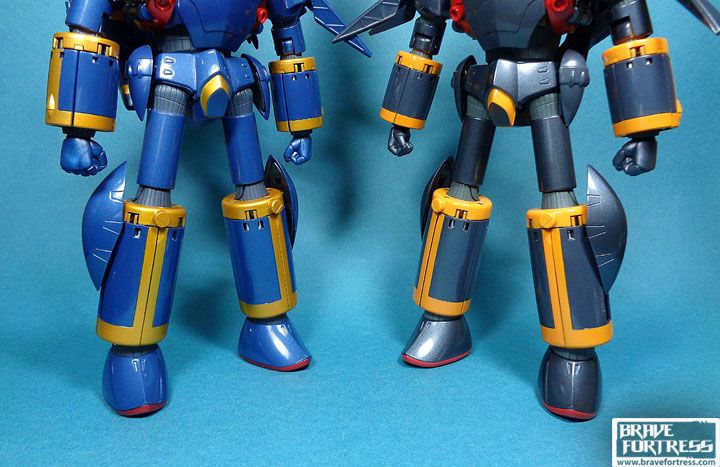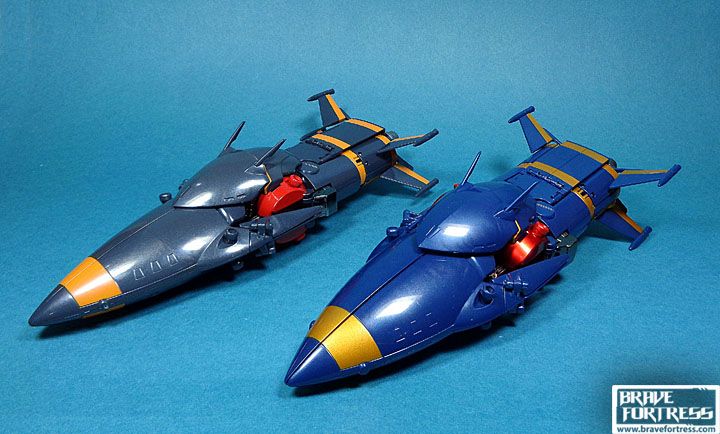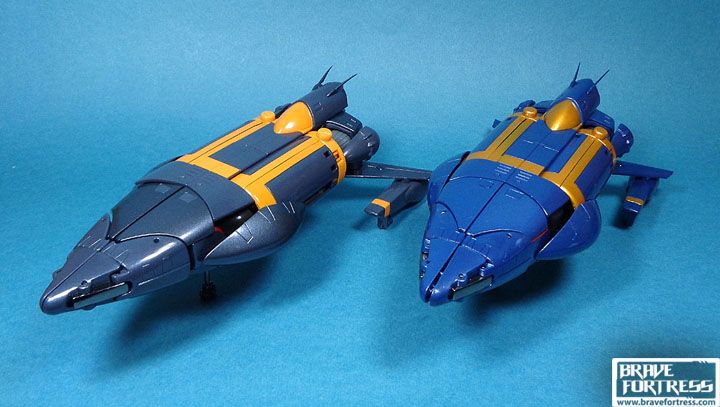 Interestingly, they modified one of the accessory trays trays a bit from the original. It locks in better now.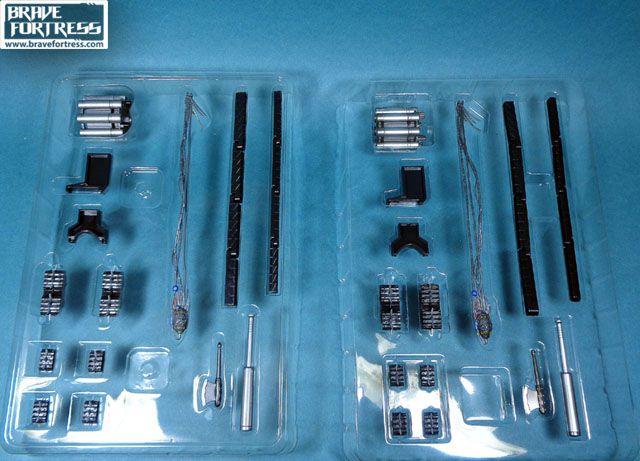 With the SRC Gunbuster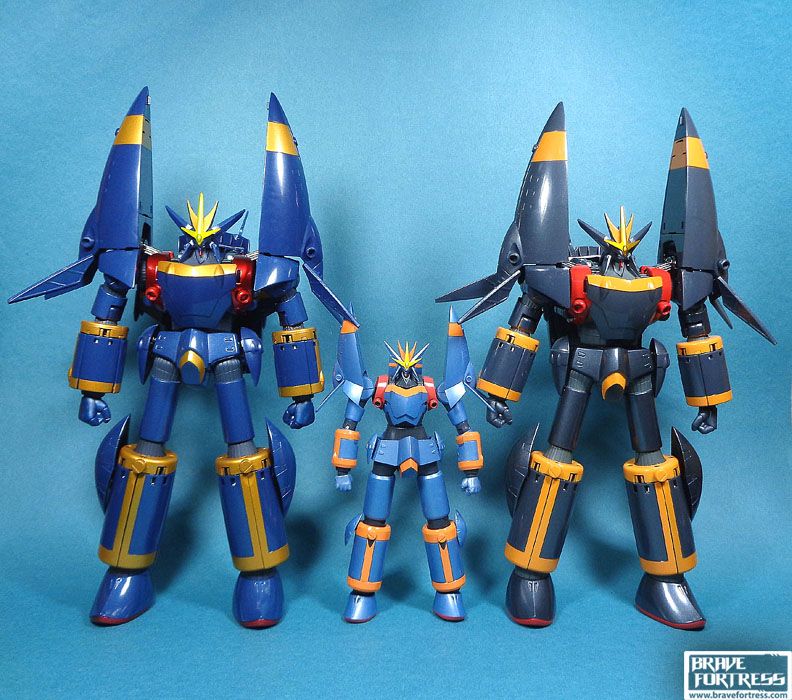 Quick Notes (since this is just a repaint, I'll go over things briefly)
-Weigh in:
–Buster Machine 1 – 321 Grams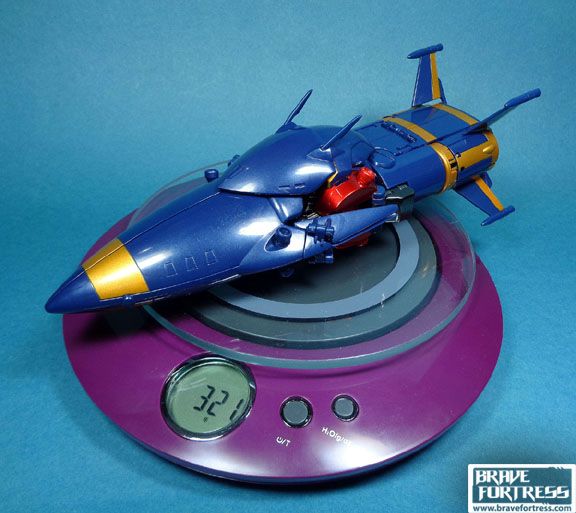 –Buster Machine 2 – 434 Grams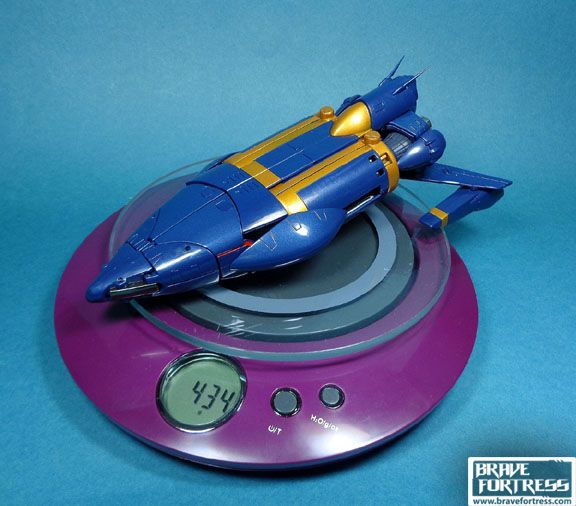 –Gunbuster – 724 Grams(default feet) ; feet weight 48 Grams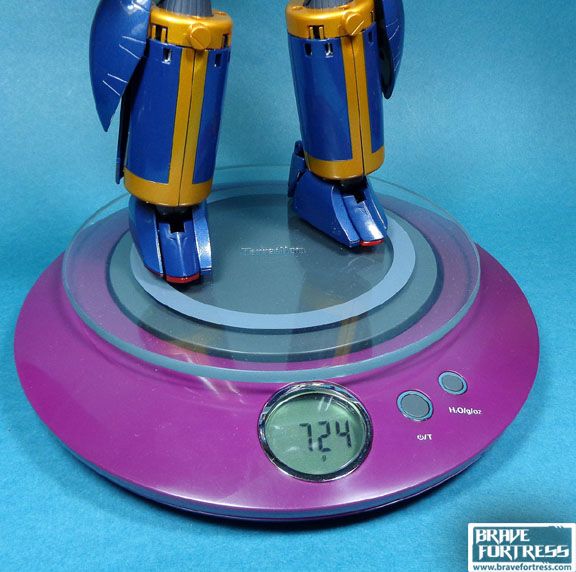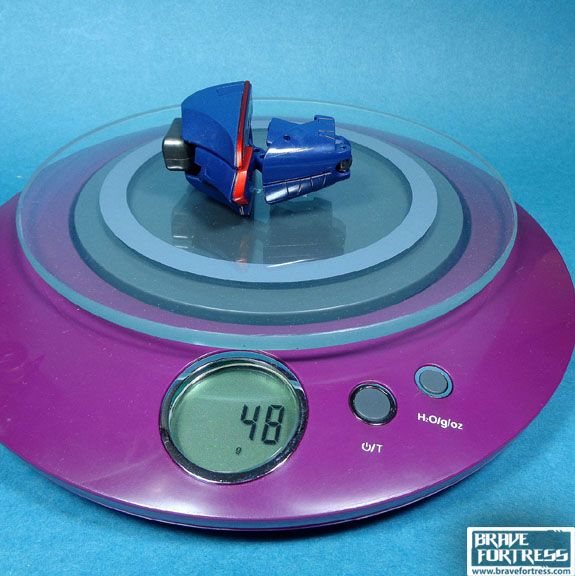 –Gunbuster – 749 Grams (Anime-accurate feet) ; feet weight 56 grams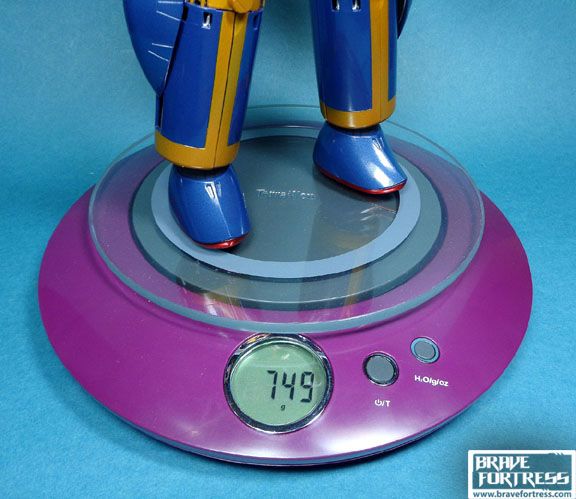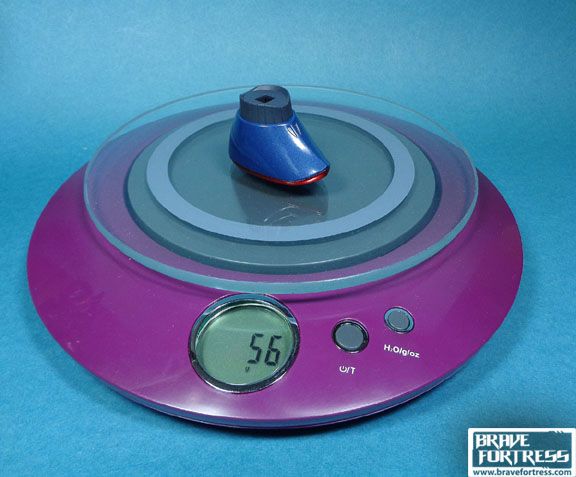 -Gunbuster stands roughly 11.5″ tall (counting the tips of the shoulders).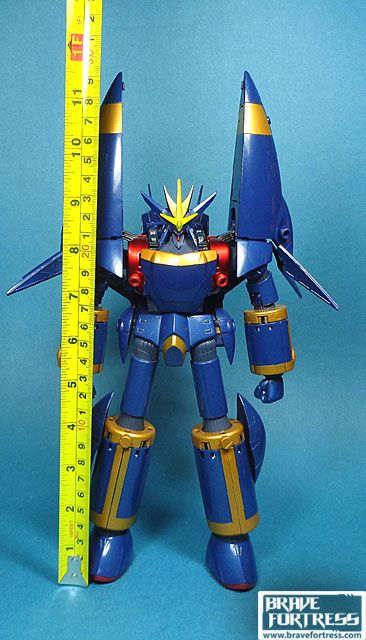 -Attaching the underside cover for Buster Machine 1 is still a pain…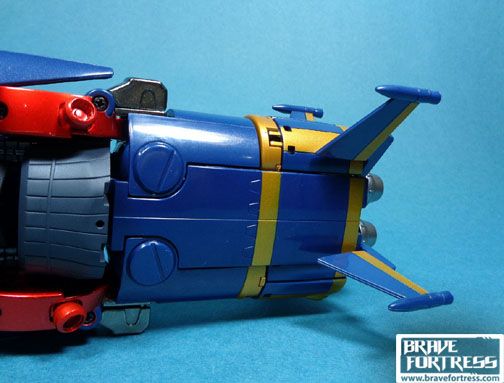 -This is how Gunbuster's back is supposed to look like (you can remove the panel/ Buster Machine 2's underside here if you like)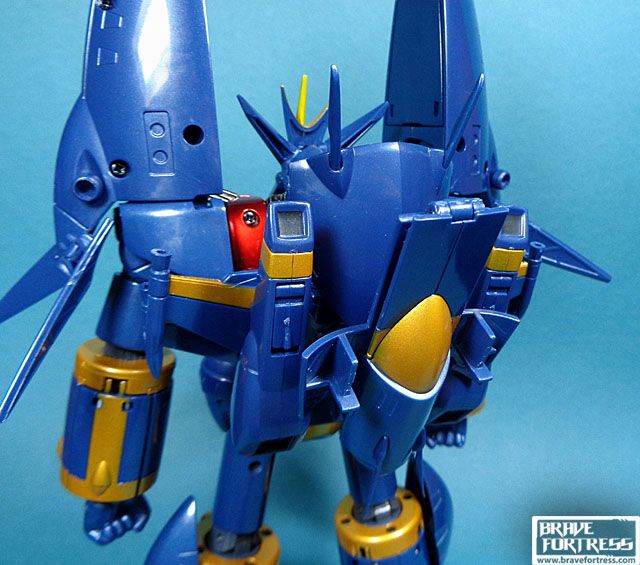 -Watch out for the bottom of the display base, there still doesn't seem to be any locking mechanisms for keeping the bottom attached to the rest of the base, so the whole bottom comes apart whenever you lift up the upper half of the base.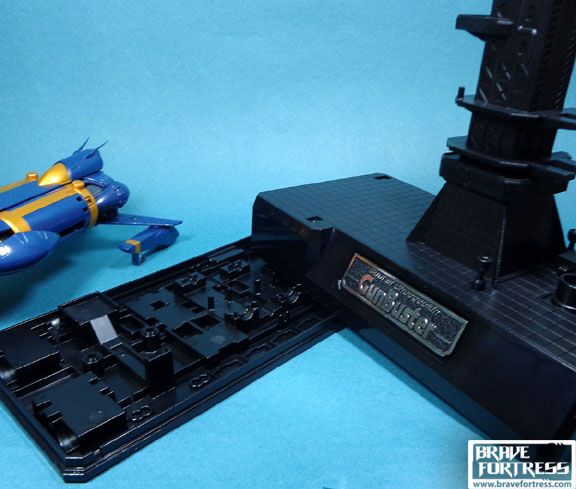 Overall, for better or for worse, it's still the same SOC Gunbuster, with zero improvements on the toy itself and no added accessories. The colors are nice, but personally, I think the original version is still more Anime accurate, so given the choice of having to pick only one of the two, the first one gets my vote. I think Bandai should've just done collectors a solid and reissued the toy straight up, same colors and all.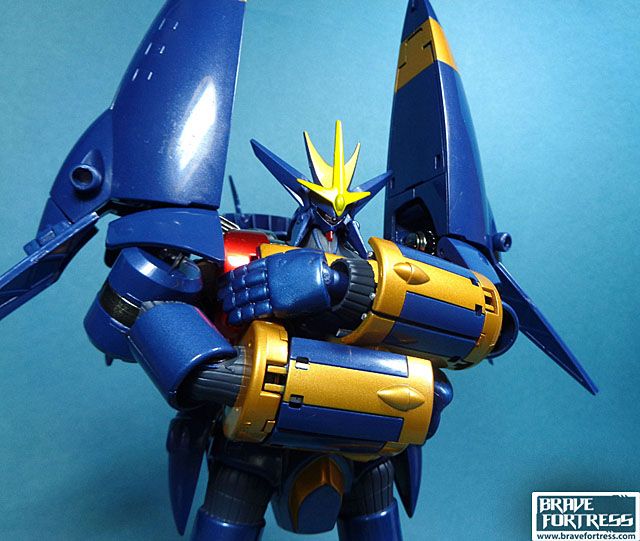 Gold