Super Robot Chogokin Great Mazinger Kurogane Finish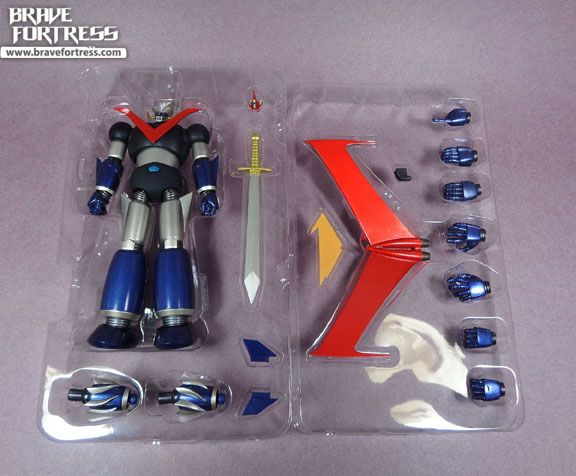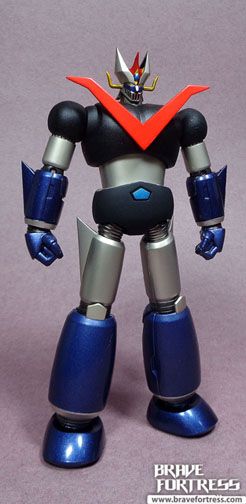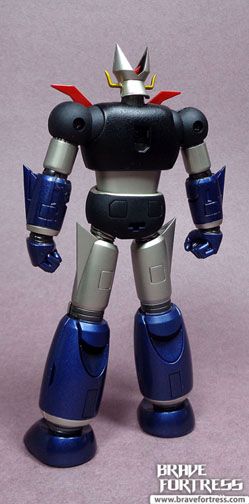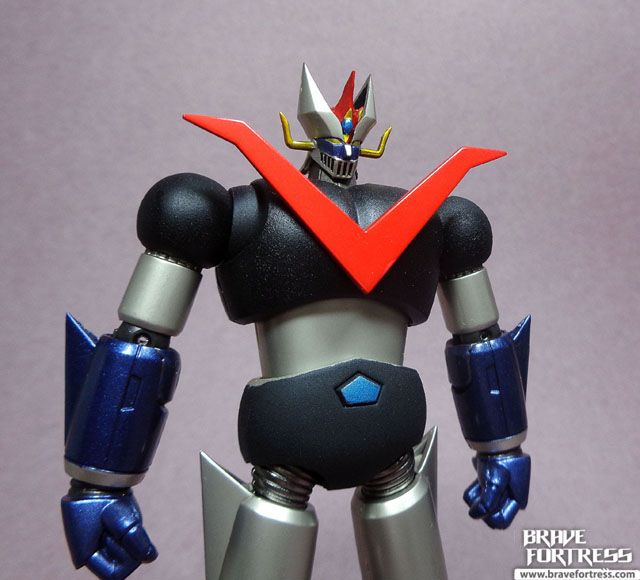 Great Boomerang!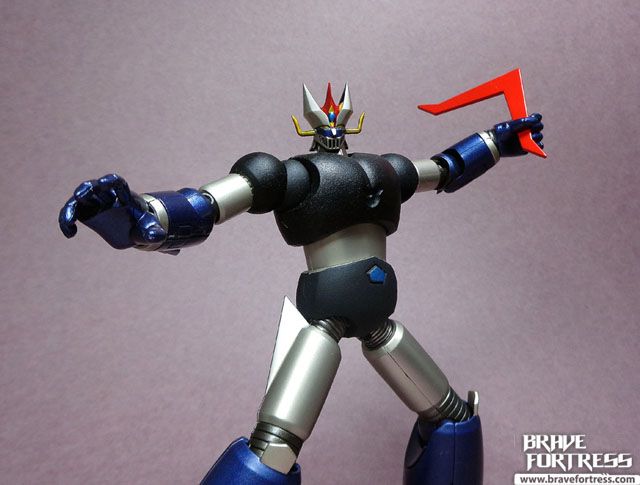 Similar to the original release, the Great Boomerang is attached to the chest via a small peg. Not like how it was with the Soul of Chogokin version with the magnet gimmick.
Drill Pressure Punch!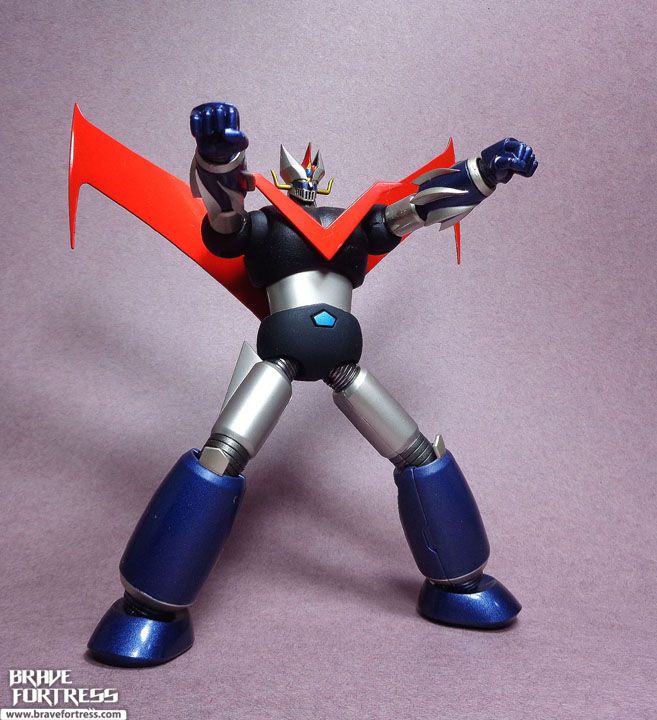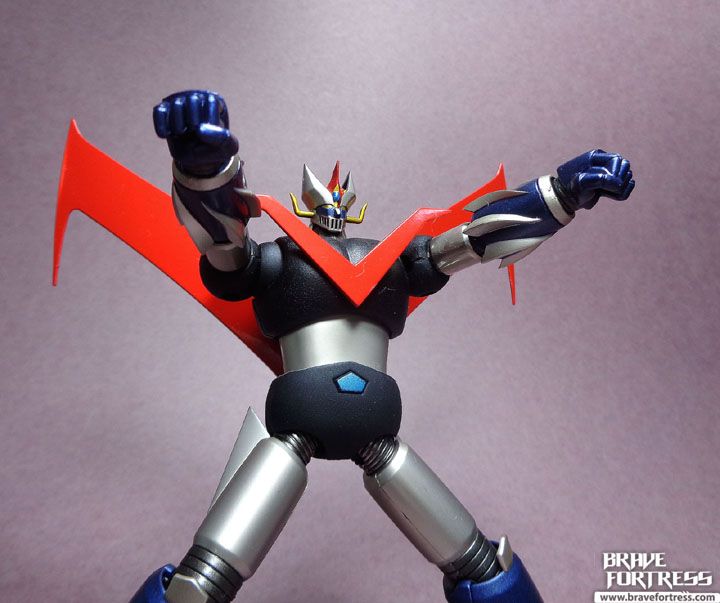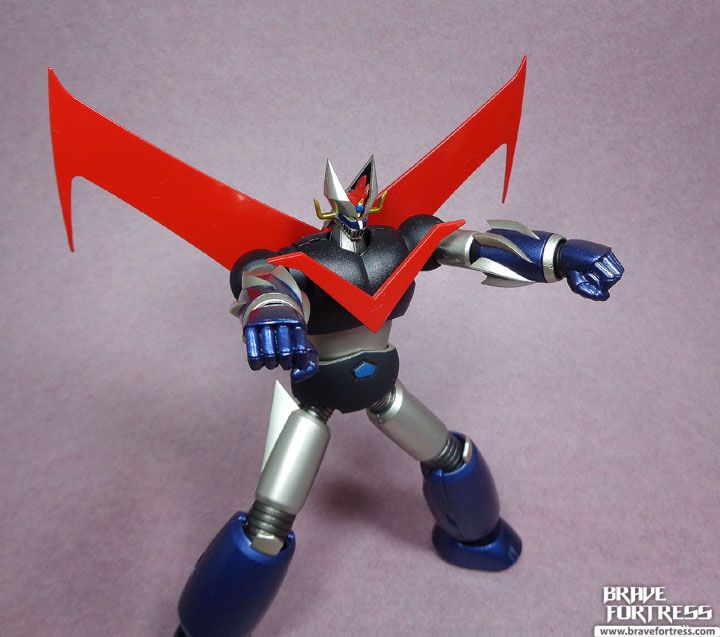 Mazin Blade!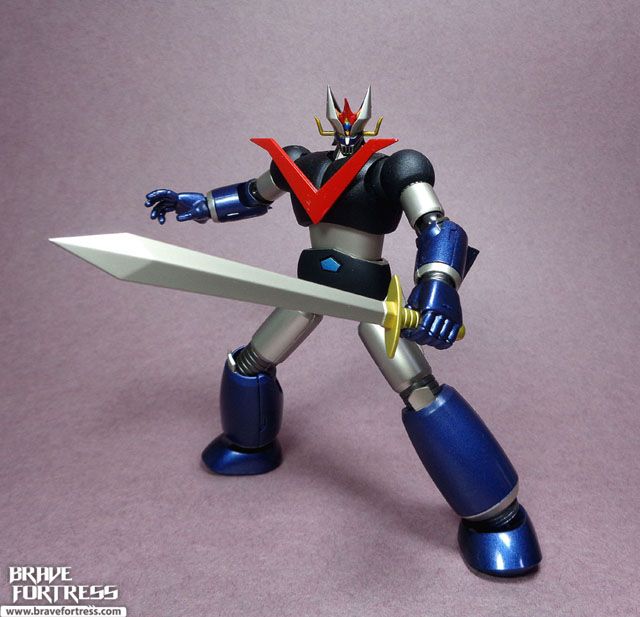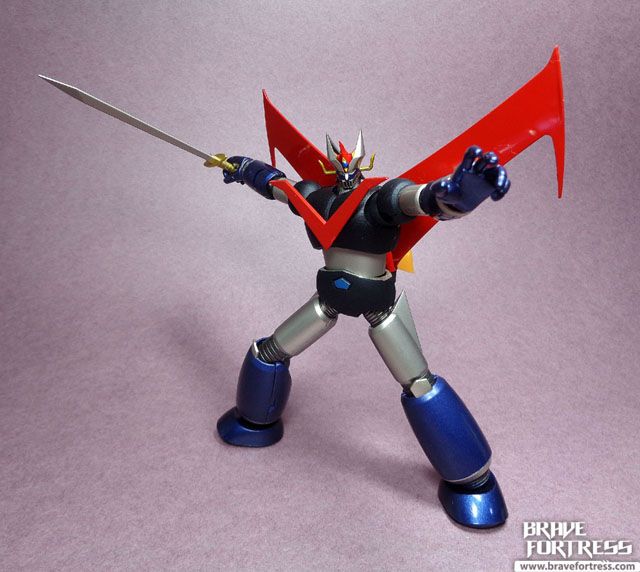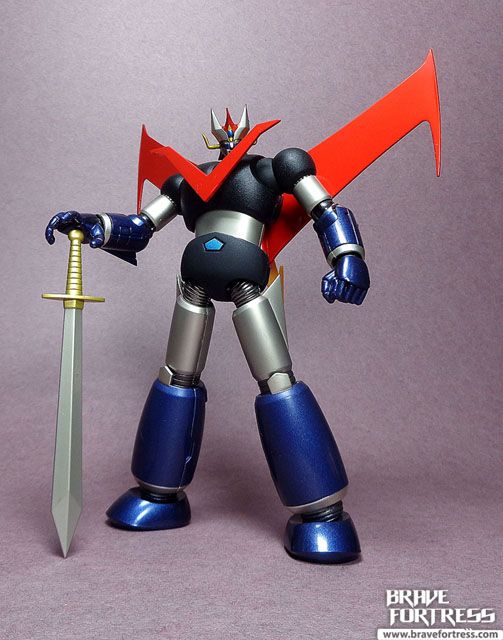 Breast Burn!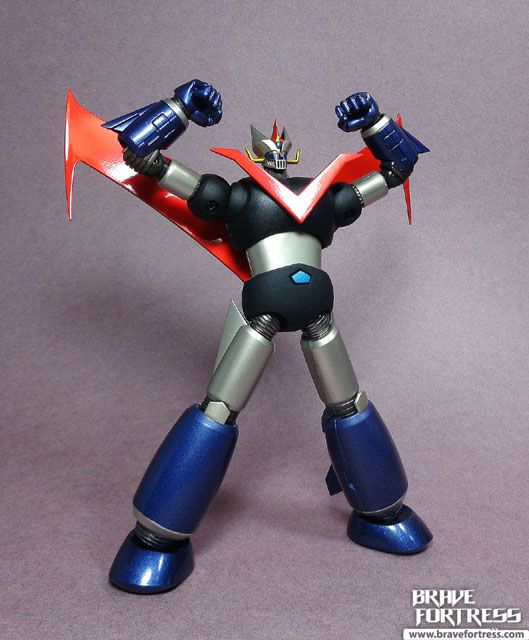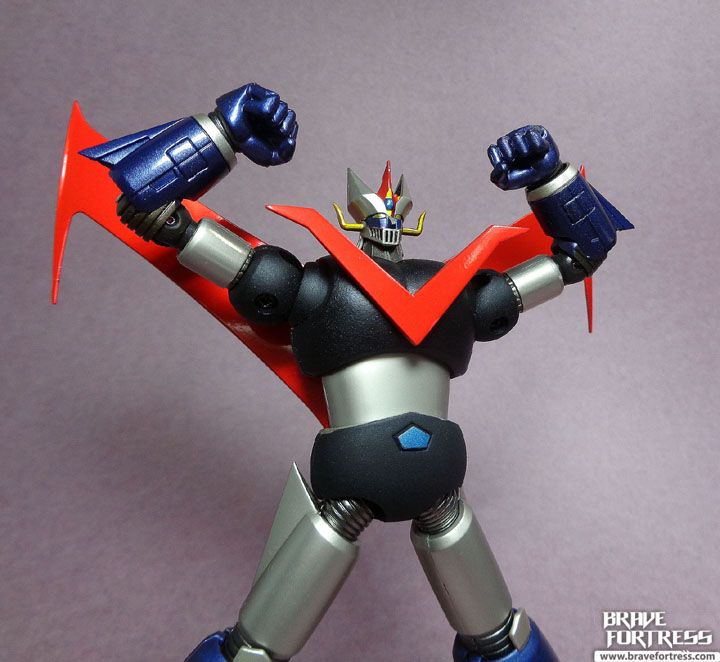 Thunderbreaaak!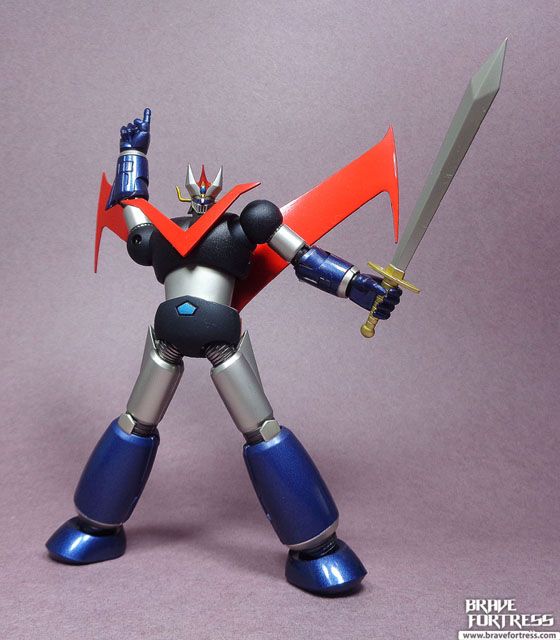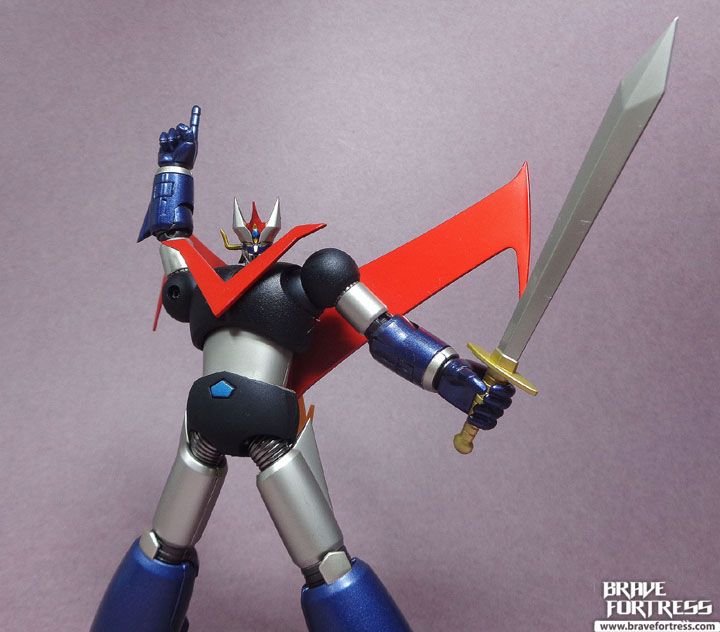 With the SRC Kurogane Finish Mazinger Z
Double Rocket Punch!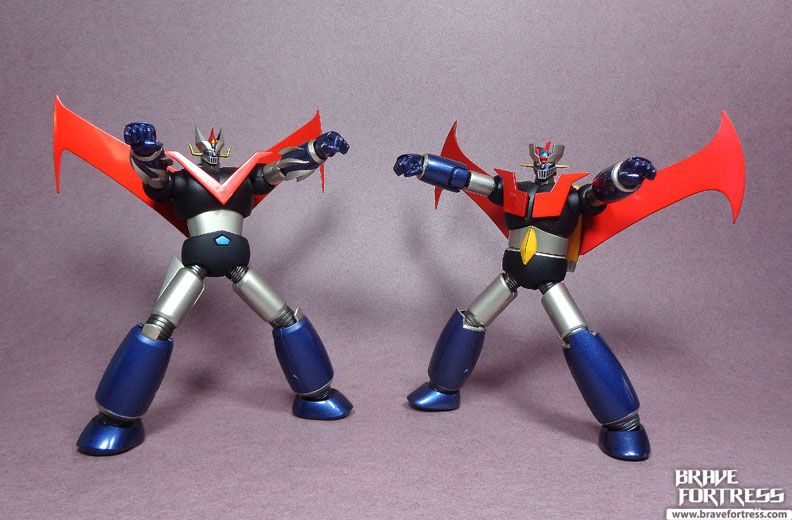 Double Breast Fire!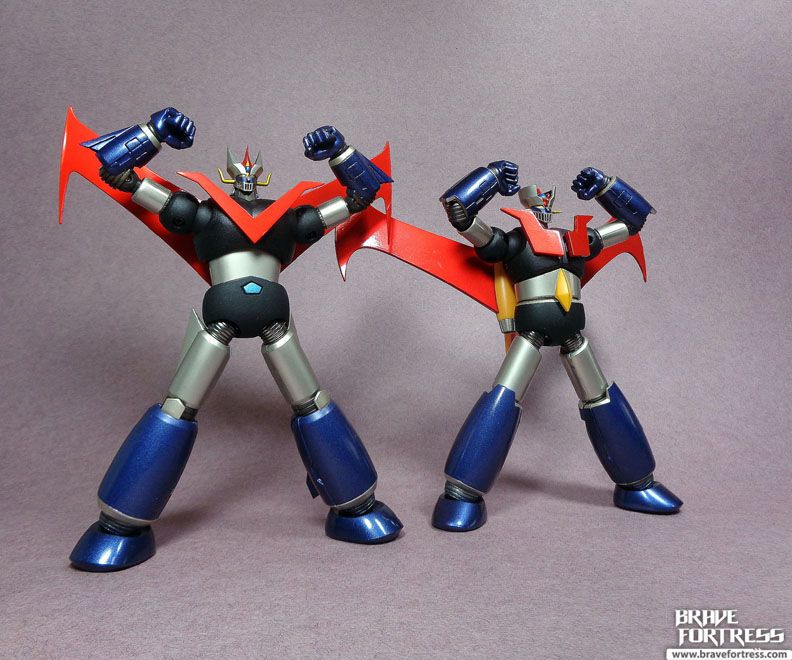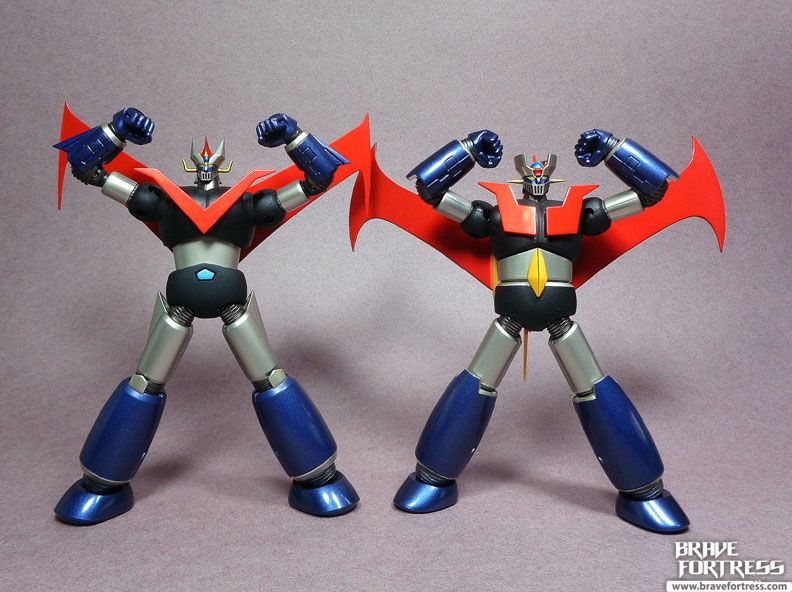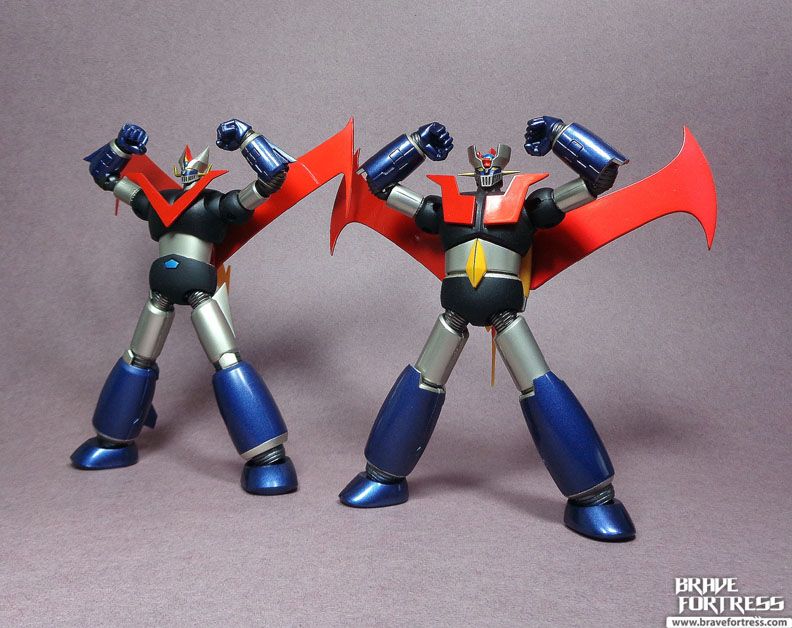 Double Mazin Blade!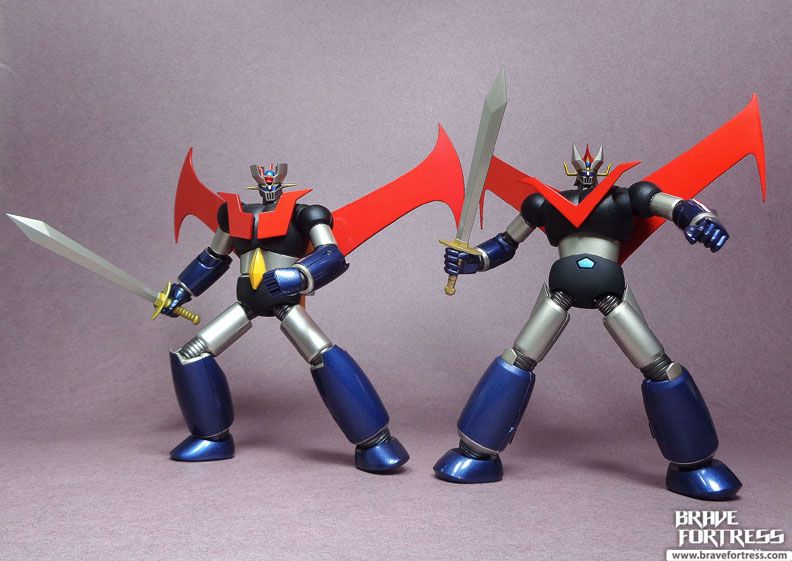 For the handshake pose, I opted to use "open" hands instead of the "shake" hands for Mazinger, as it makes the view more interesting, otherwise it would've been Great Mazinger's right hand to Mazinger's left hand. Eh….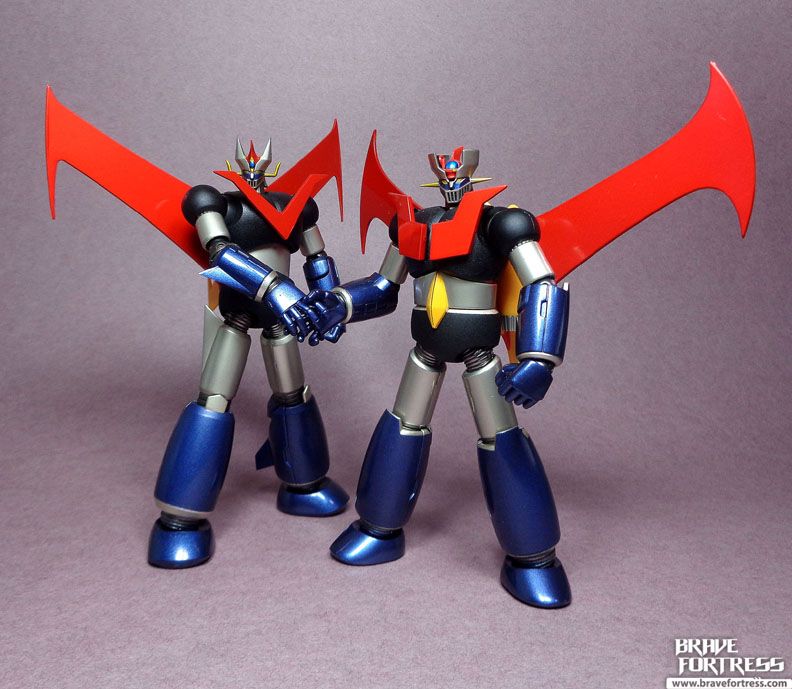 The Good
-Diecast parts include
–Chest
–Main joints
–Lower Legs
-Figure weighs 137 Grams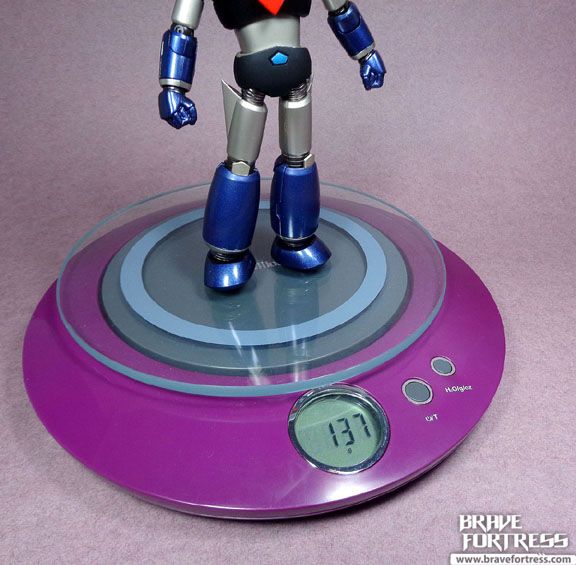 -The "Kurogane" paint finish looks really good on this figure, makes him fit perfectly with Kurogane Mazinger Z.
The Bad
-No Thunderbreak effects (it was included with the original release of SRC Great Mazinger)
-No Drill Pressure punch effects
-Still no "non-docked" Brain Condor vehicle. Bummer…
-No "left" Thunderbreak hand?!?!? C'mon Bandai, you already have that mold ready from the first SRC Great Mazinger. Sigh… cost cutting again?
-Leg fins still have to be "manually" attached. Back in the old days the SOC version had a spring release gimmick in the legs for the fins.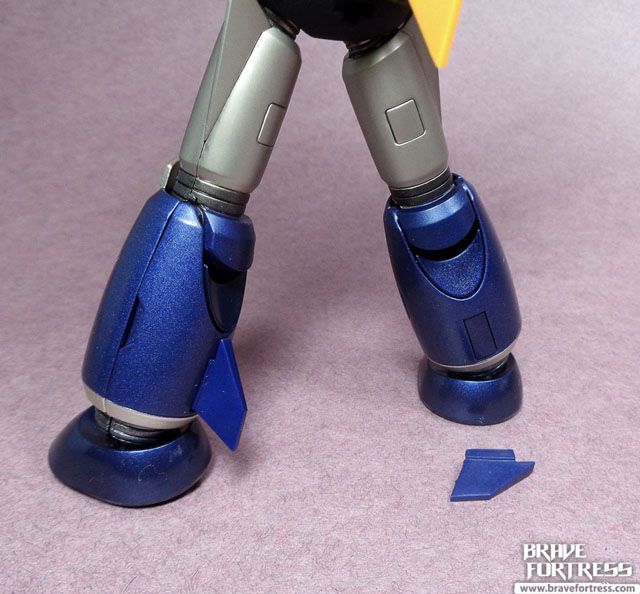 -Hmm.. some quality control problems here.. The paint on mine wasn't applied that evenly along these areas. Hope it's isolated to just my unit (lol… luck of the draw again..)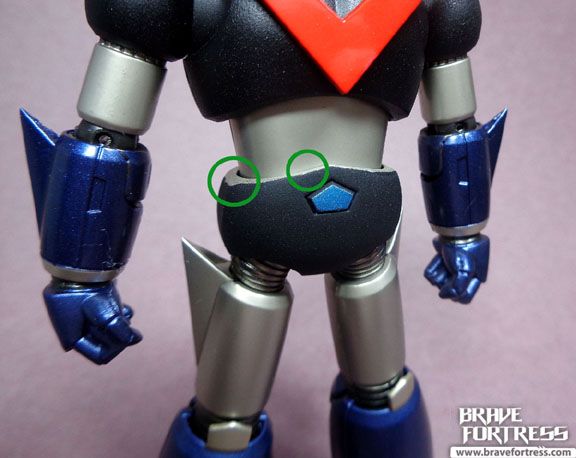 The Ugly

No real big issues for me here. I guess the most negative thing I can say about it is that it's a repaint and actually offers less in terms of accessories compared to the original figure. But it is a very good repaint (if you managed to get one without QC paint problems). I am loving the Kurogane color scheme. It looks very cool, especially when partnered with the Kurogane SRC Mazinger Z. If you loved that one then this a must have. The Kurogane's are now my "default" SRC Mazingers.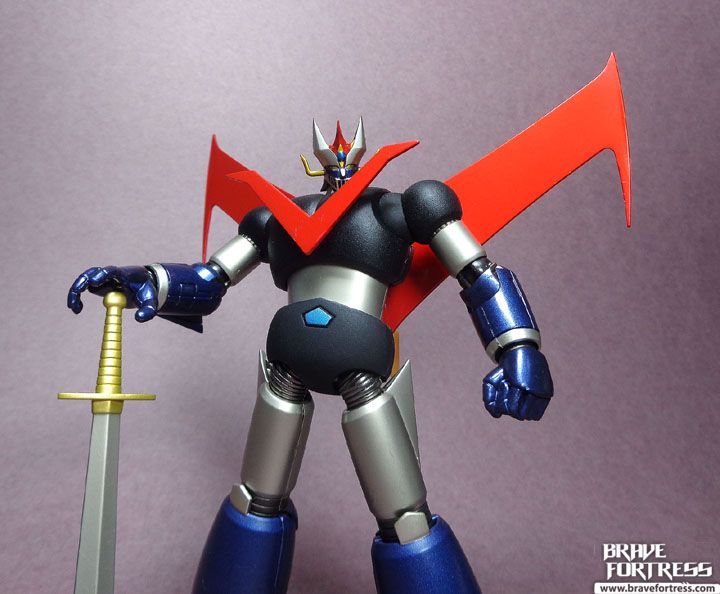 Gold