Super Robot Chogokin Kurogane Version Mazinger Z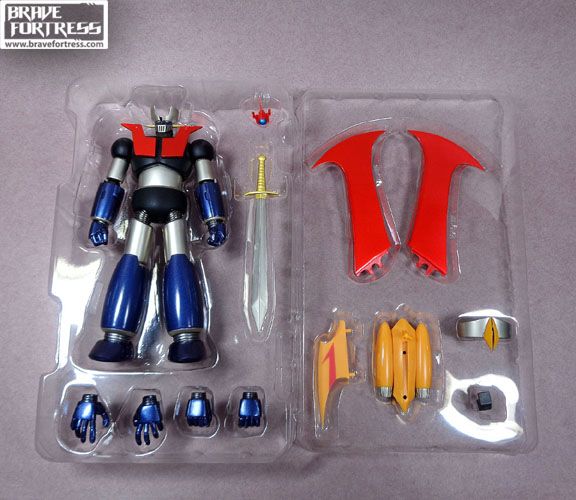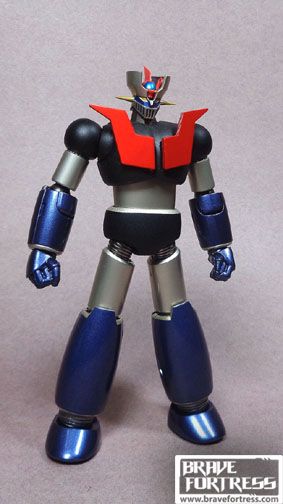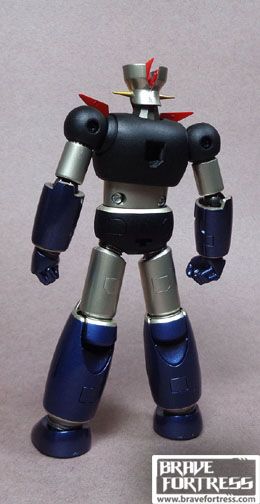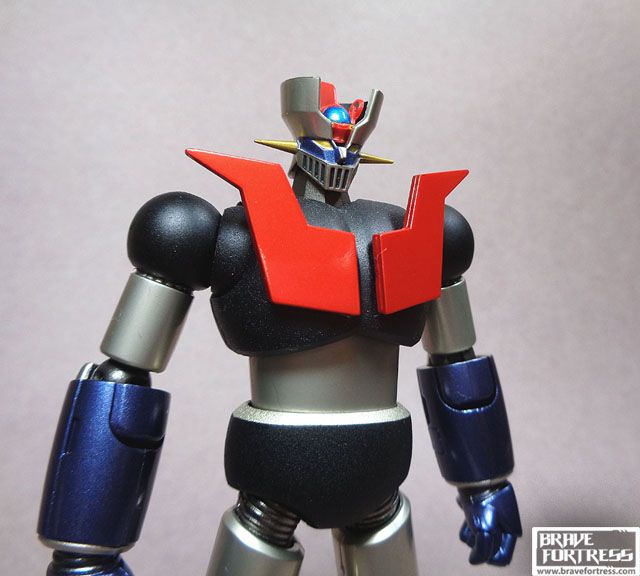 Rocket Punch!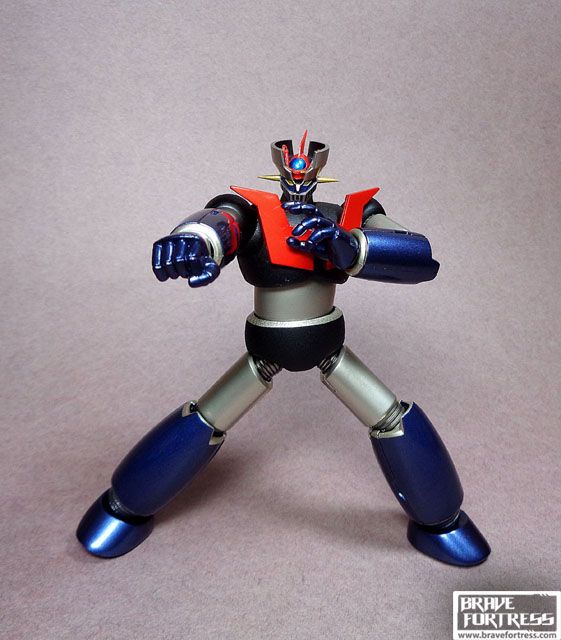 Breast Fire!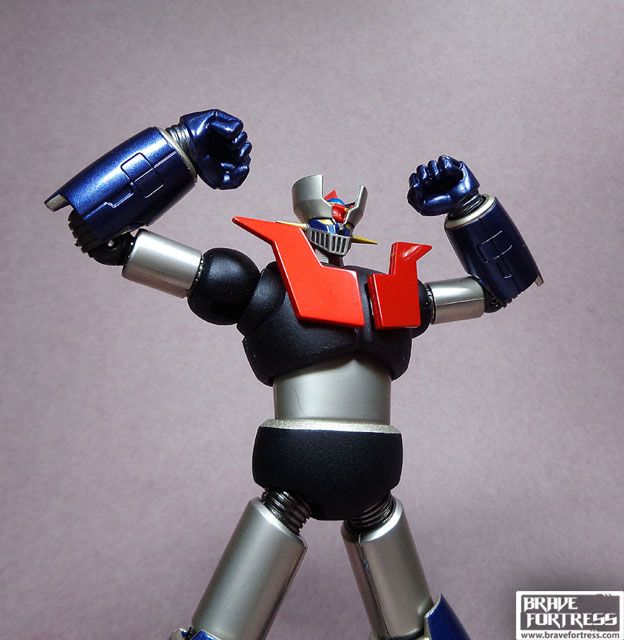 Scrander Cross!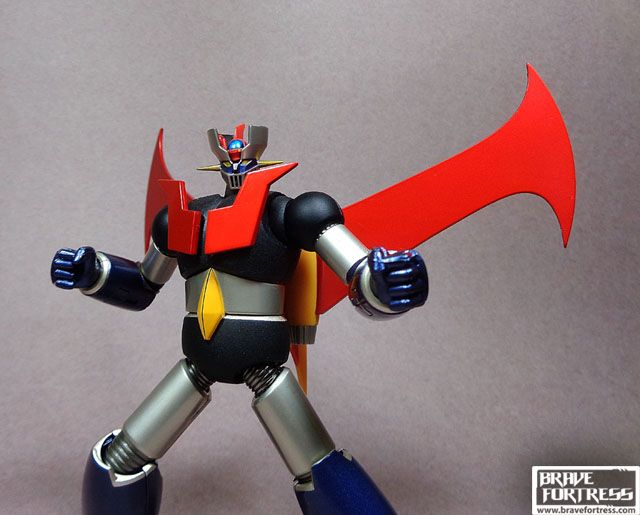 I really find it odd that Mazinger comes packaged with this sword, since he can't generate his own sword and has to borrow one from Great Mazinger…..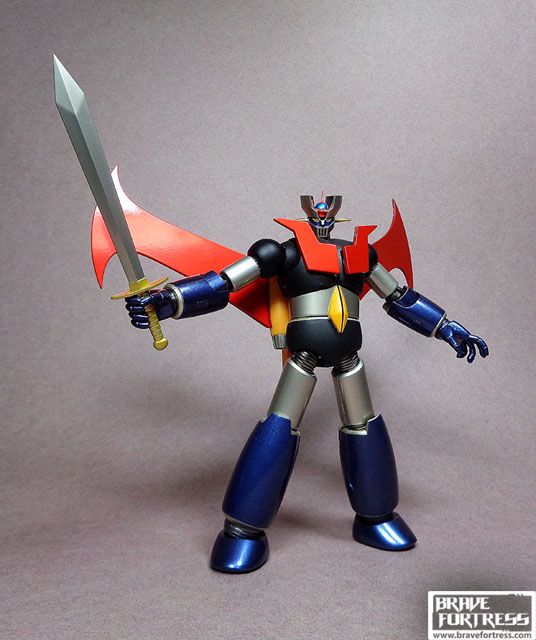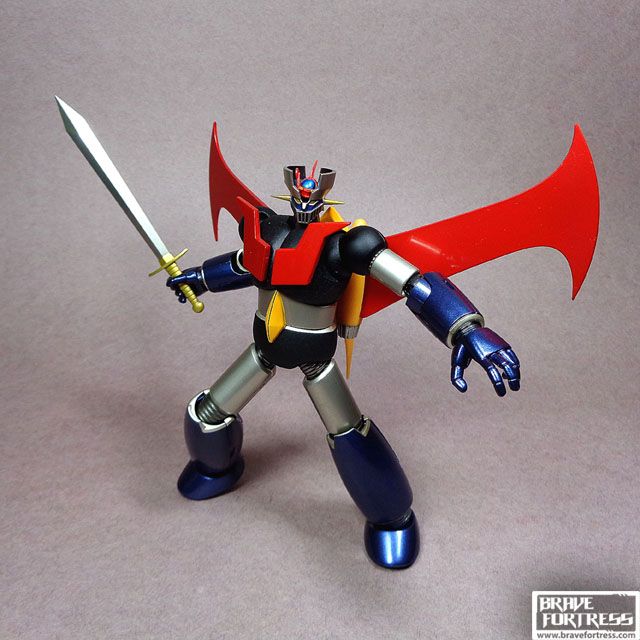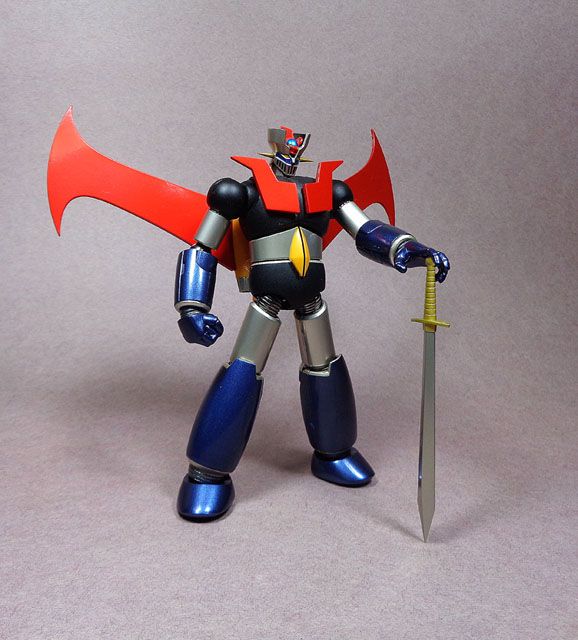 Comparison with the first SRC Mazinger
It's a shame this figure doesn't come with the Kyoukagata Rocket Punch (appeared in only one episode of the classic series though, episode 54).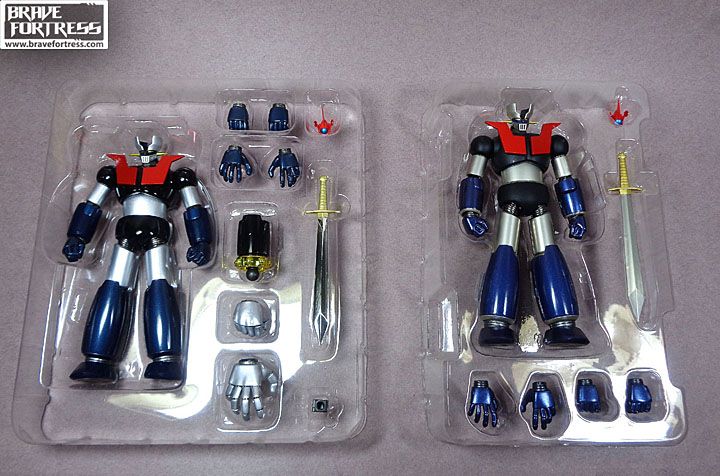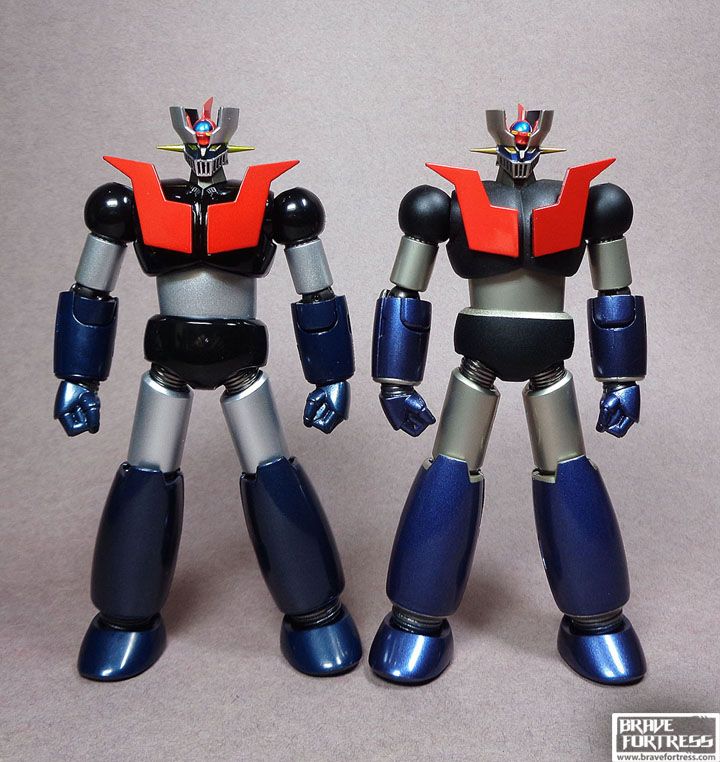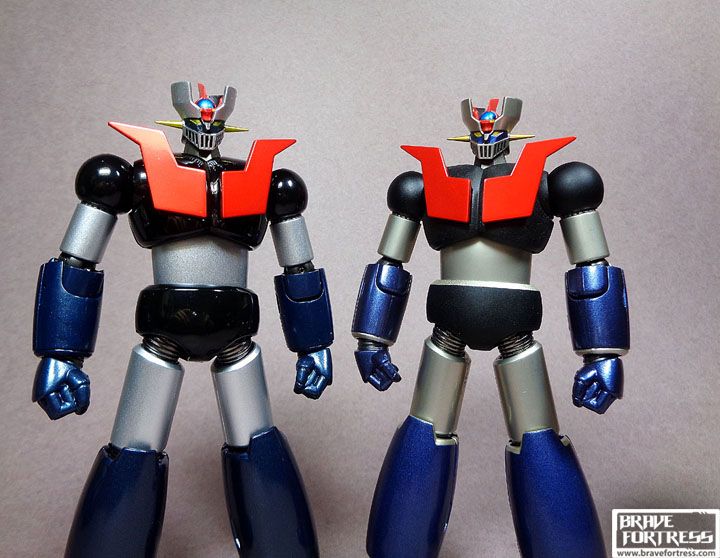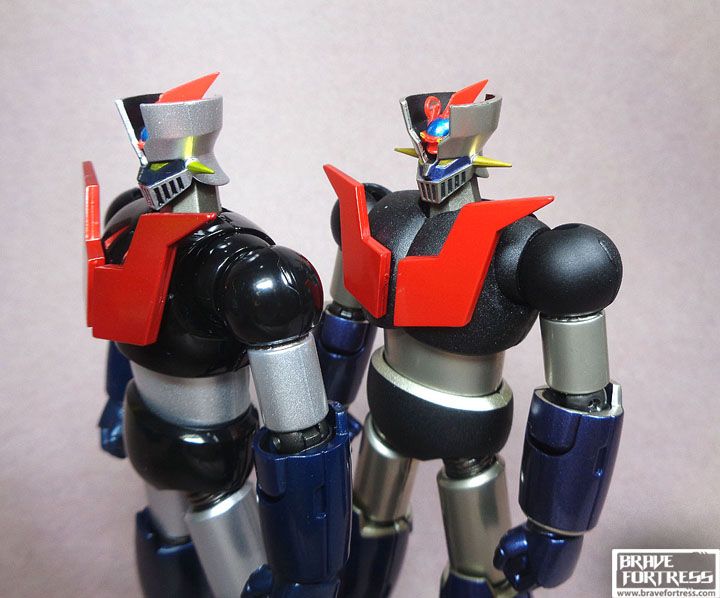 The red paint is definitely darker on this version. Which is fine since I felt the classic one's wing colors seemed kind of off.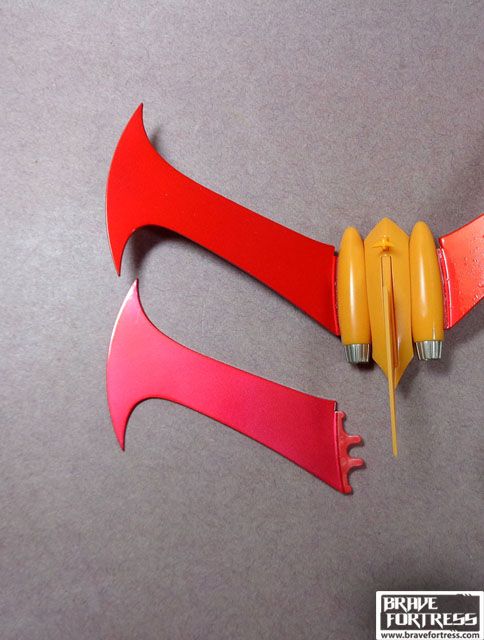 Quick notes:
-Figure weighs 129 Grams (classic SRC Mazinger weighs 127 Grams).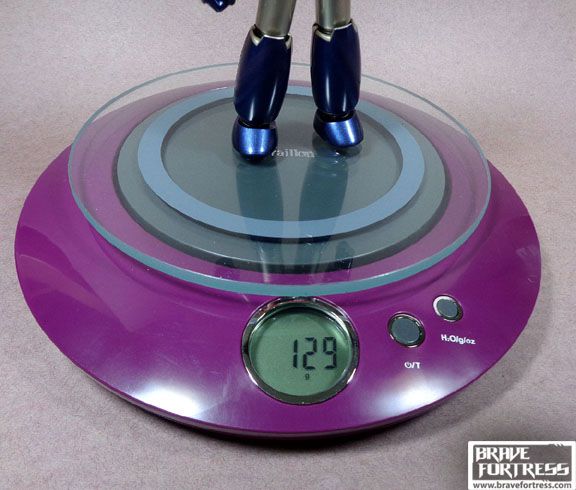 -Diecast parts are still the same as the classic version (chest, waist, thighs and lower legs)
-The matte finish on the torso and lighter blue colors really makes this figure pop. I'll most likely get Great Mazinger if they decide to redo him like this too.
Overall, even if it is a simple redeco of SRC Mazinger, I highly recommend it. I'd passed on the other repaints of Mazinger (Getter, Jumbo, Devilman colors) but this one really felt like a must-have and I'm glad I got it. The fact that it's a mass retail release and isn't a Tamashii Web Exclusive figure (thus keeping the price more affordable) only sweetens the deal.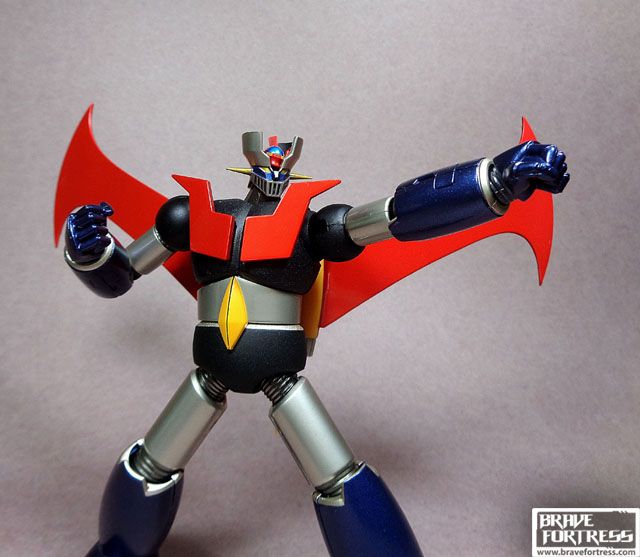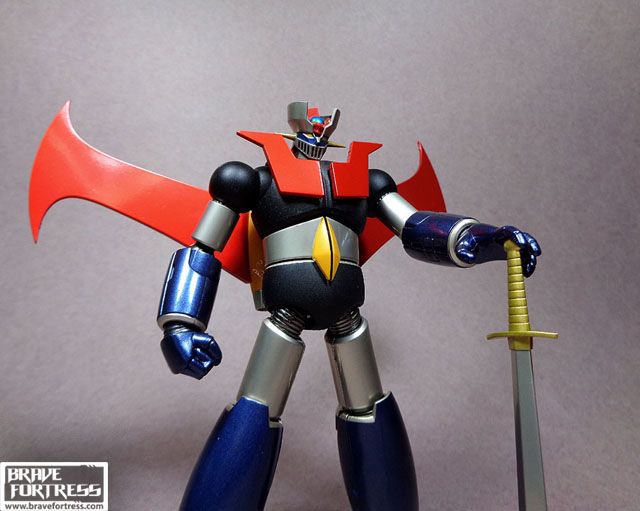 Gold