Super Robot Chogokin Spazer only set
Box is a bit longer than the SRC Grendizer's box, but the height is about the same.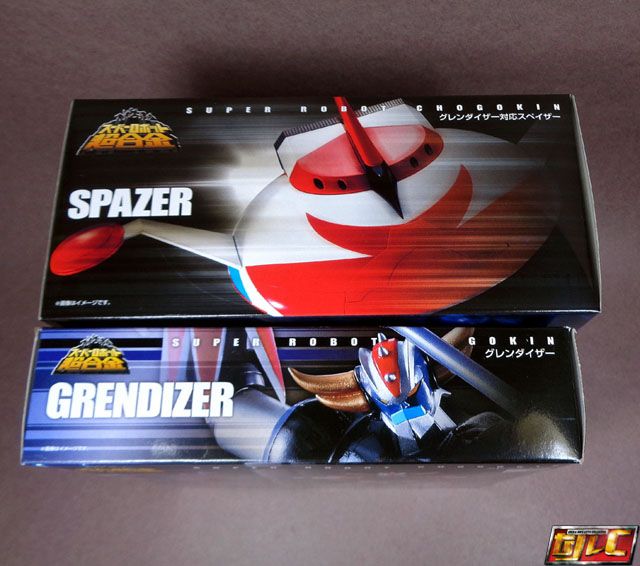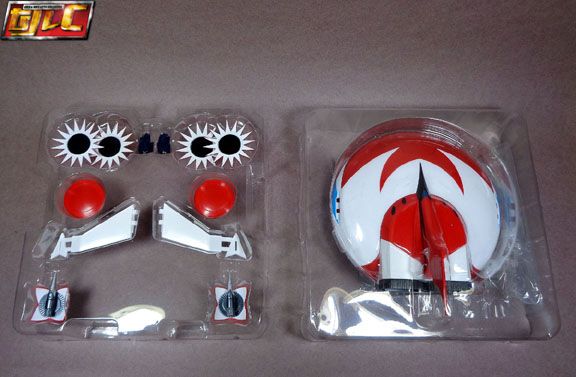 Bandai released this set as an option for collectors who didn't want to get another Grendizer and only wanted the Spazer. This set comes with a pair of open hands. Colors of the hands are the same shade of blue as the first release (Spazer-less) Grendizer figure.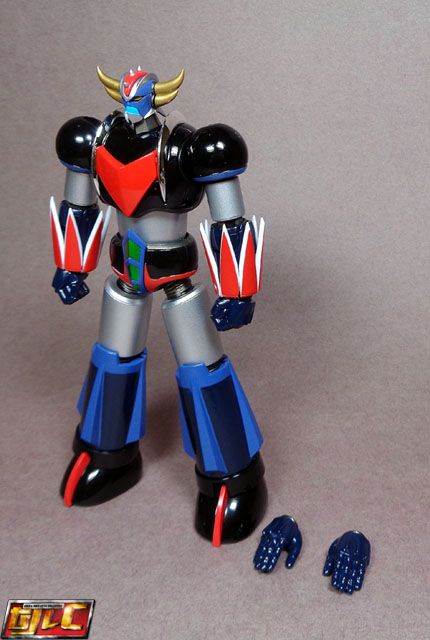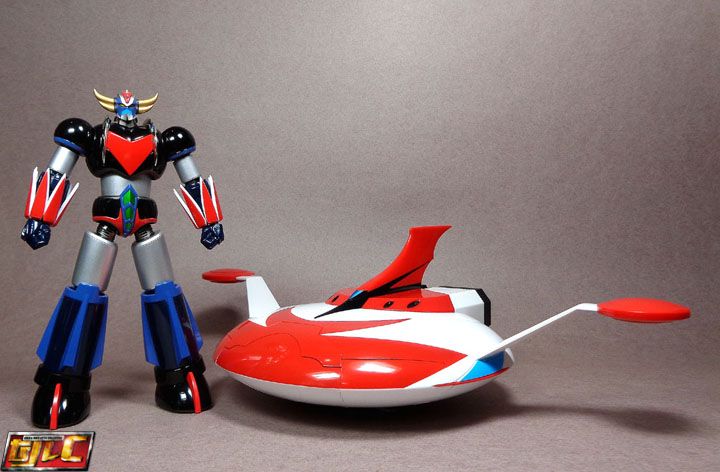 Gold