Chogokin Group pics
"We are Rocket Punch Generation"
Gx02R, Gx04S, Gx01R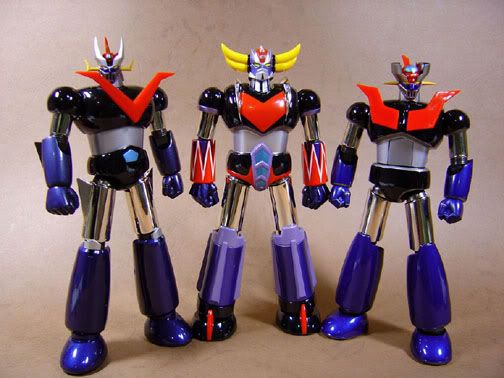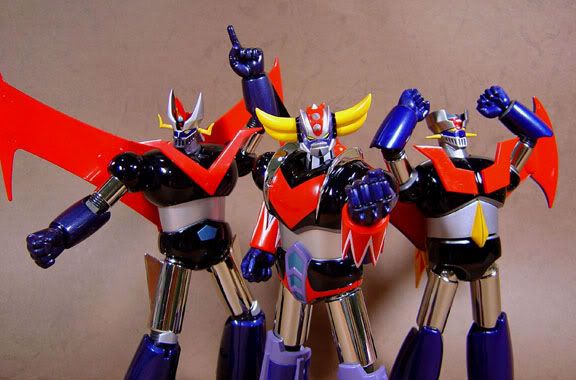 Mazinger Elevators(Gx01X)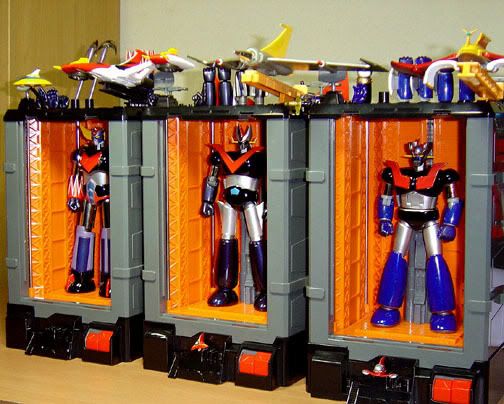 Go Nagai's heroes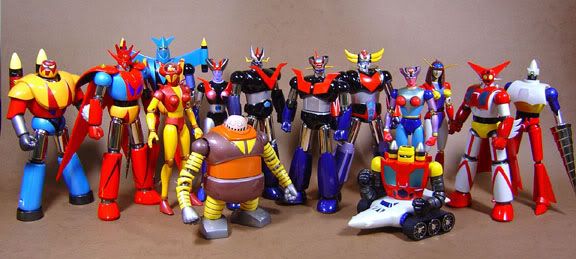 Double Mazinger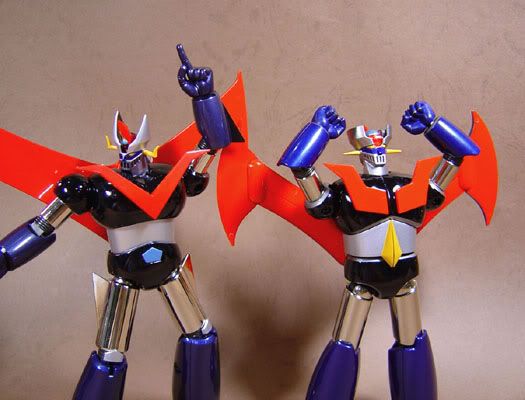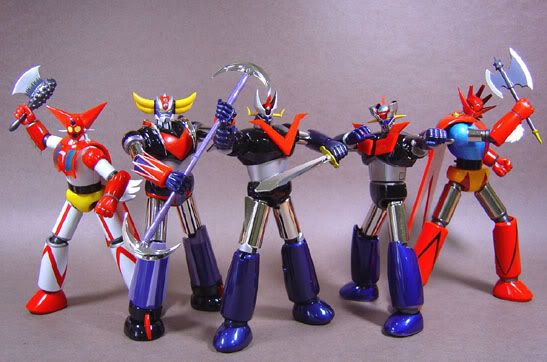 Super Robot Wars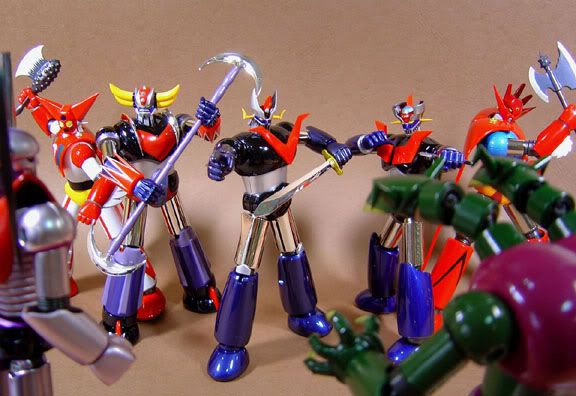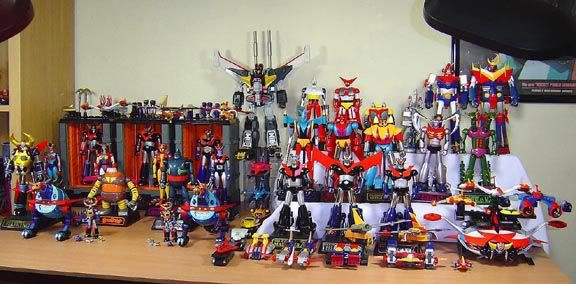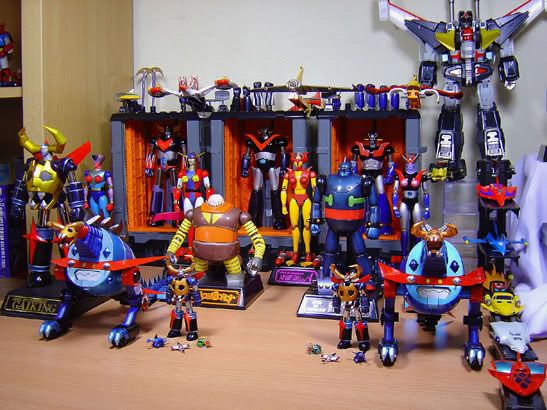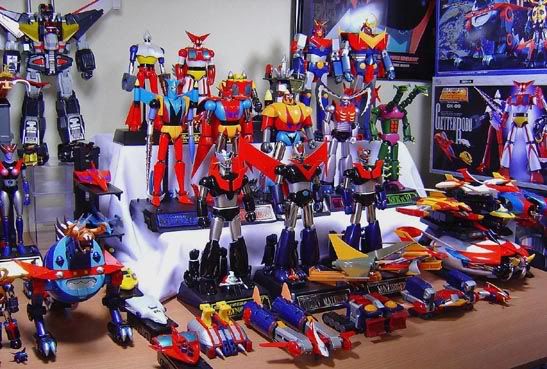 Group pics taken from the Soul of Chogokin Gx-41 Reideen the Brave and
Soul of Chogokin Gx-41S Reideen the Brave Fade In Set review.
So Bandai released two versions, Pearl White and Chrome finish Reideens. If you're unsure which version is better suited for your SOC collection, hopefully these pics can help.
(Note: the following pics are best viewed while listening to these soundtracks from the Super Robot Wars Games )
Click to begin audio playback.
SRW OG Track 07
SRW OG Track 27
SRW OG Track 28
SRW OG Track 30
SRW OG Track 31
SRW OG Track 32 (Meikyuu no Prisoner)
Comparisons (click to view larger images)
Reideen, Gx-01R Mazinger, Reideen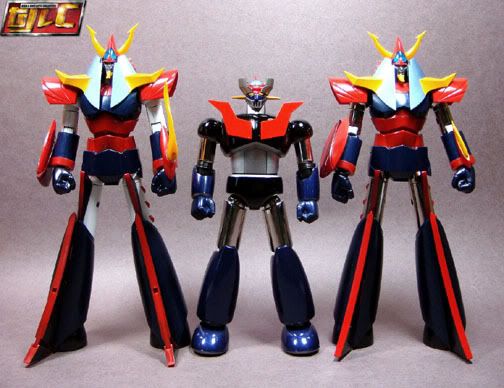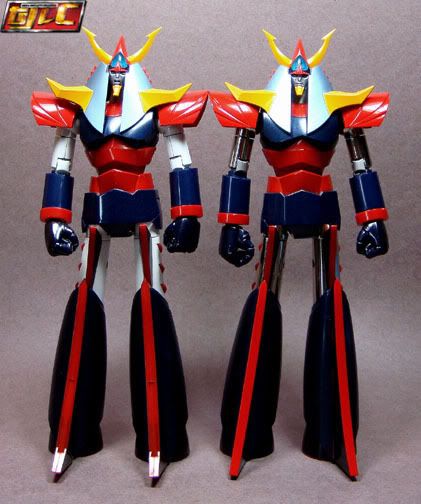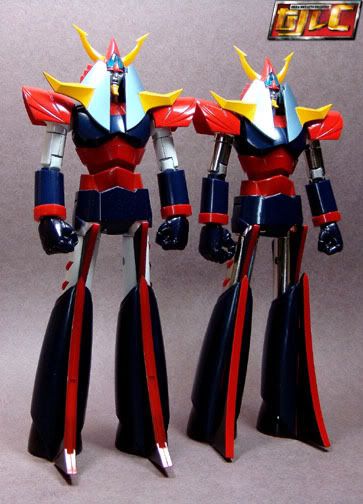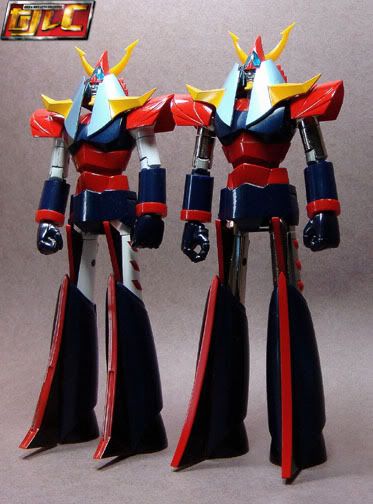 With the old GA-09R and The Chogokin Reideen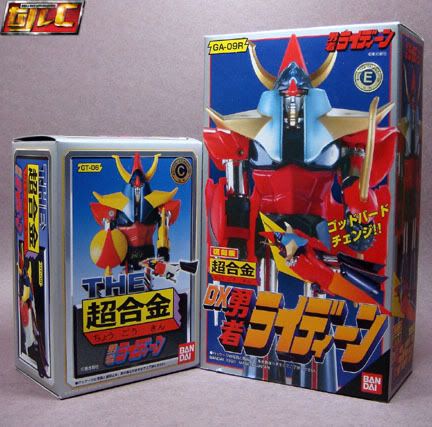 Comparing White pearl finish vs Chrome finish.
Godannar, Reideen, Mazinkaiser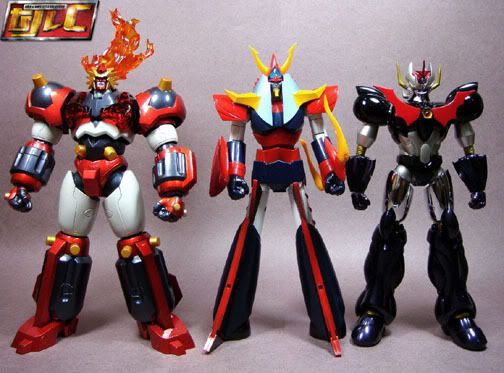 Kotobukiya GGG, MaxFactory Godannar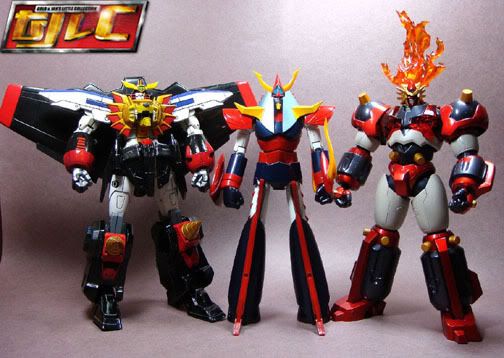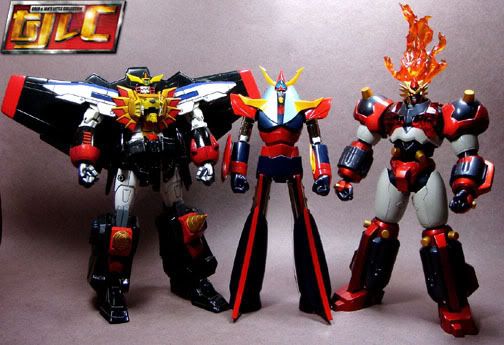 Mazinger, Great Mazinger, Reideen, Grendizer, Gaiking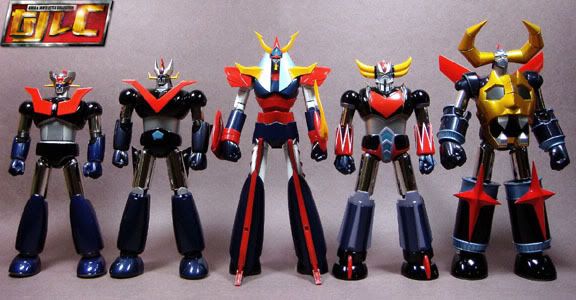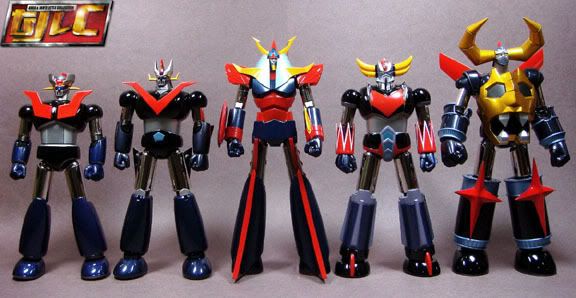 Uniform colors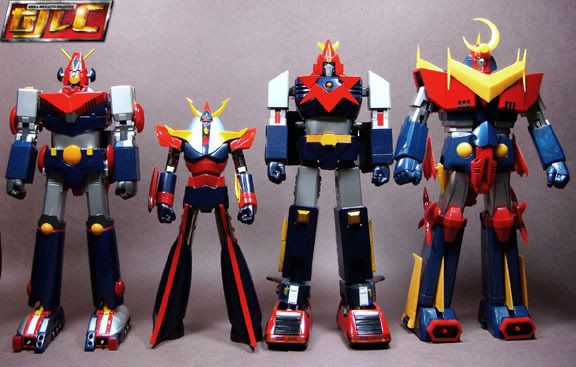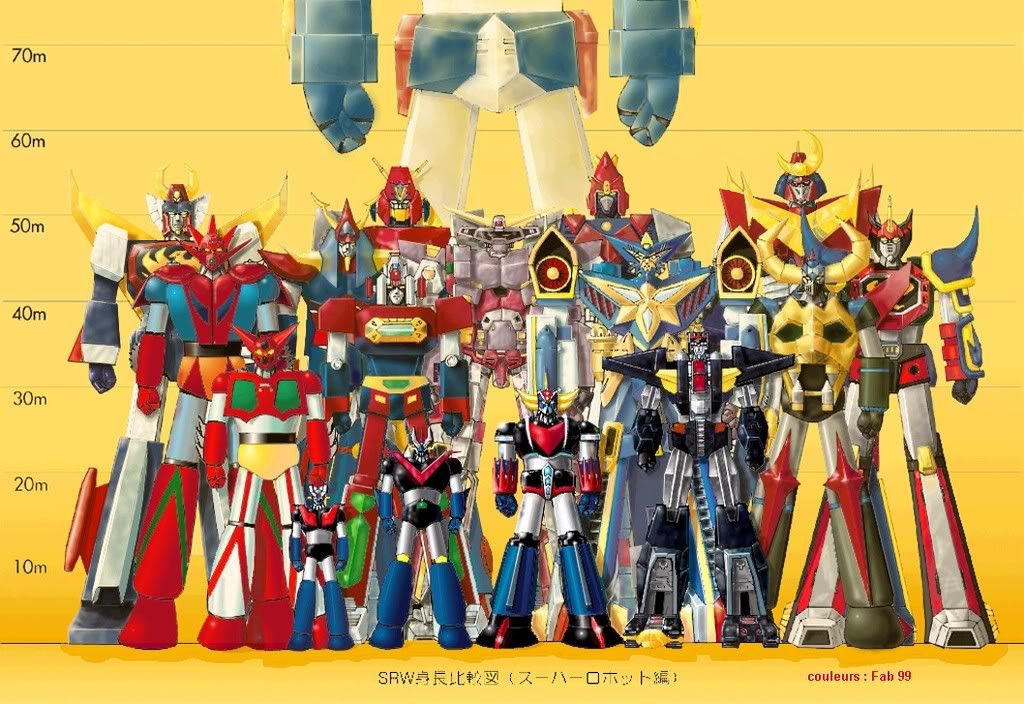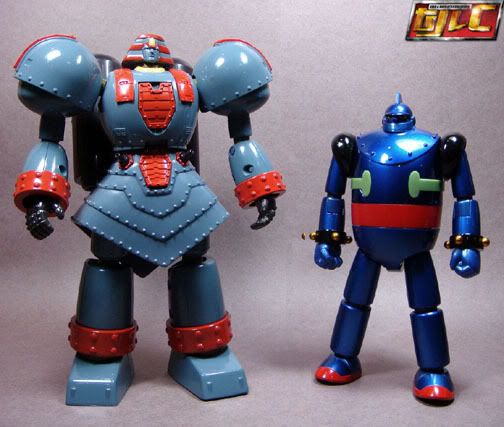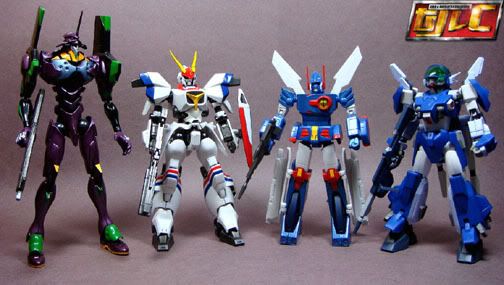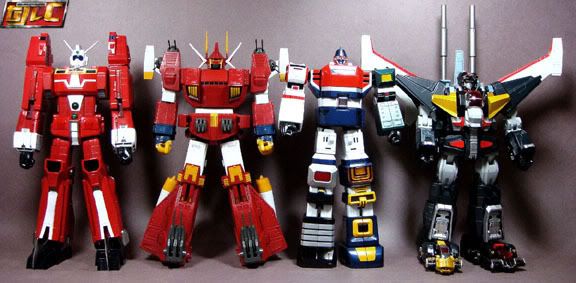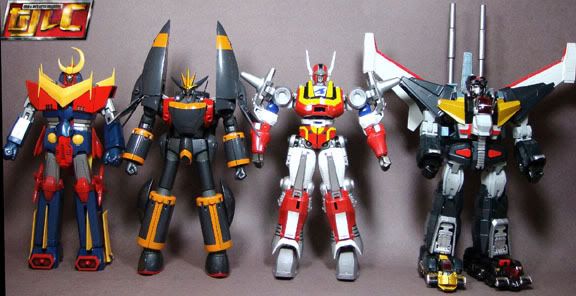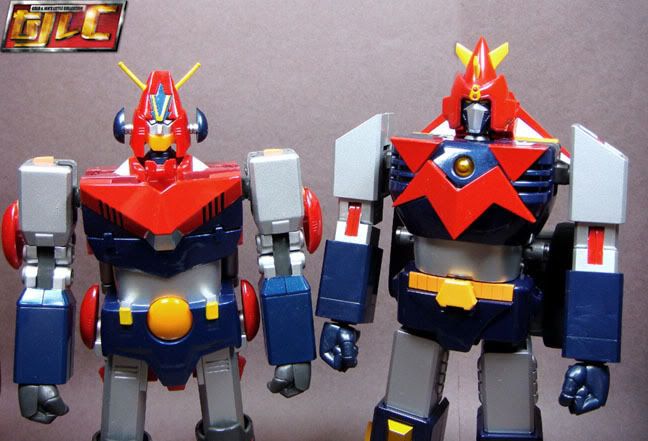 From the Soul of Chogokin Gx-43 Tosho Daimos Review
The Romantic Trilogy
Please click to begin video playback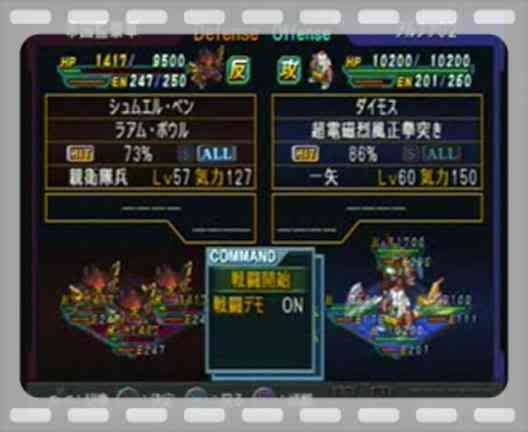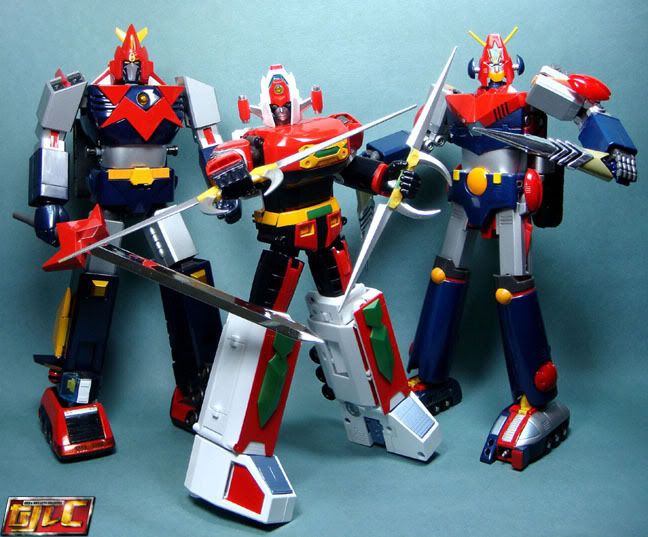 With other SOCs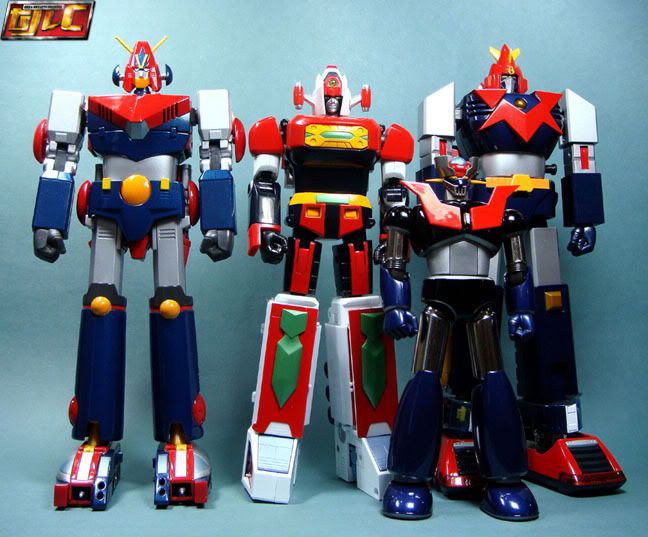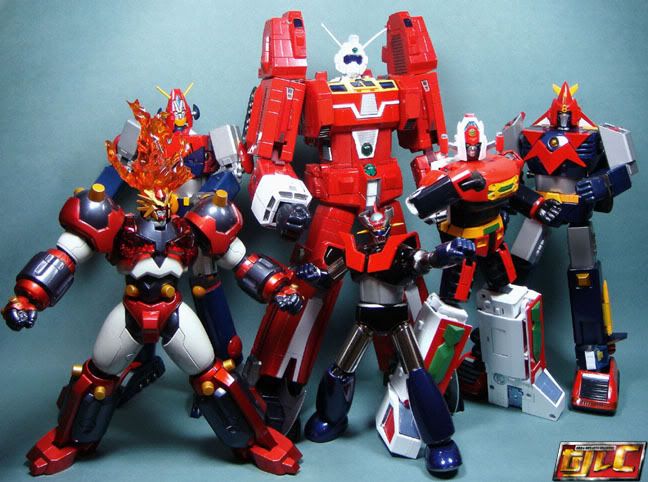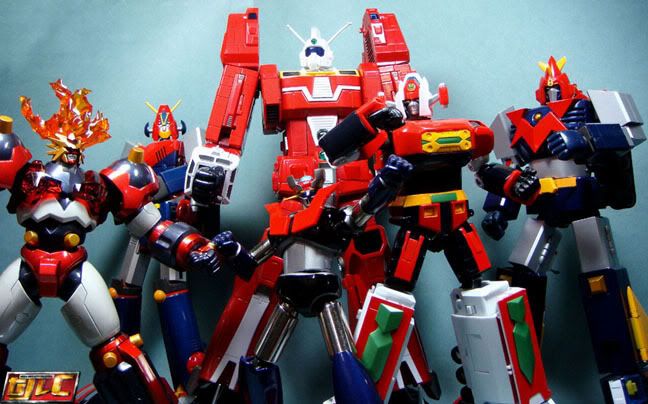 Kung Fu Robots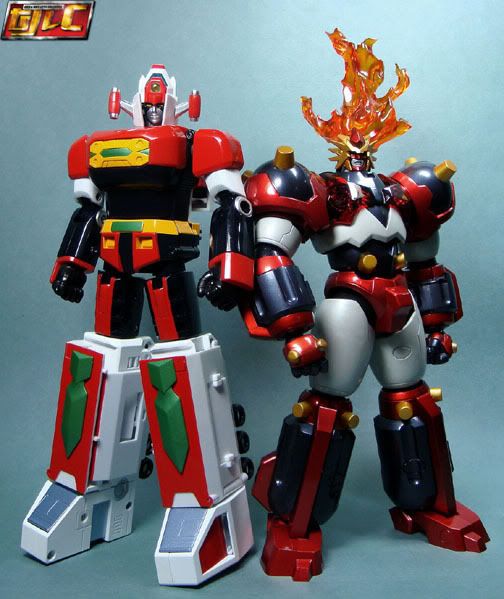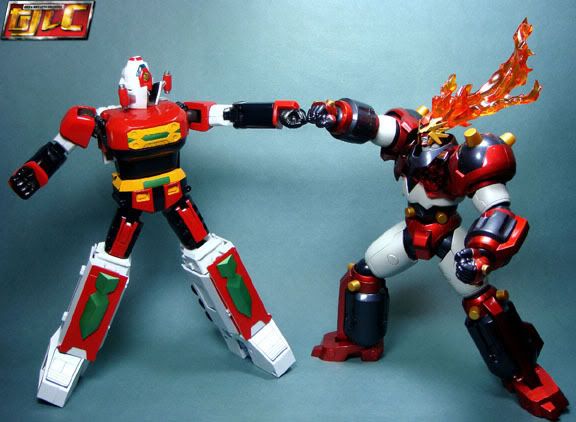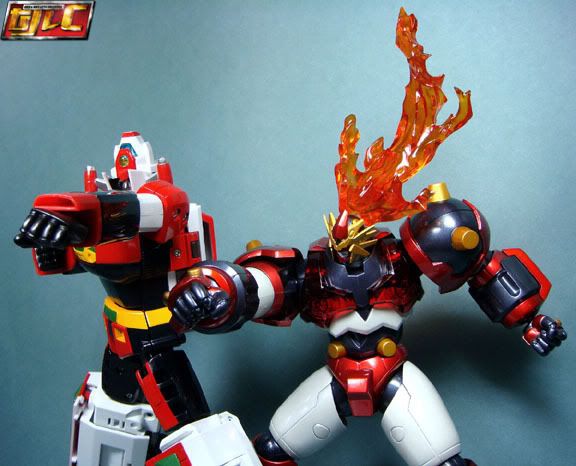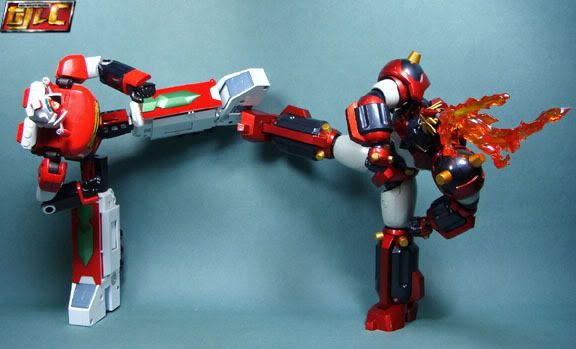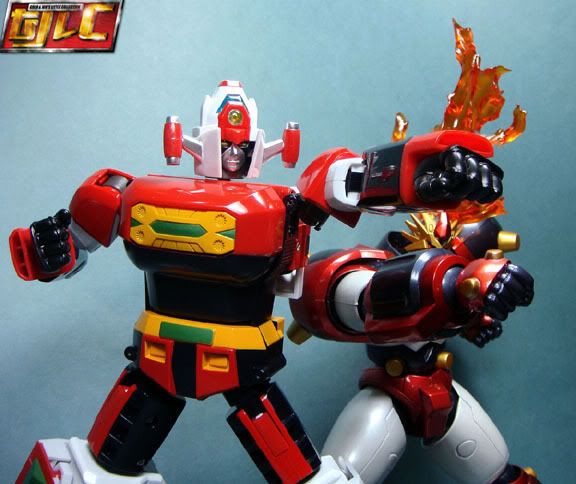 From the Gx-53 Daitarn 3 Review


I totally ran out of space though, I was hoping to add the Shin Jeeg, Banpresto Huckebein and Chogokin Zeta and ZZ Gundams into the mix but no dice. I used robots that appeared in the SRW games as a refernce guide as who to include in the shot (with the exception of Gurren Lagann, but it's so darn cool!) Admittedly, I needed to mix in non-Bandai Gokins to get the lineup I want. 🙂
Gokin biggies only (8 inches and up, mixed with other Non-SOC 8 inches and up figures).

SOC biggies only (8 inches and up).


Super Robot Wars (with diecast Unifive Alt Eisen and diecast Banpresto Huckebein)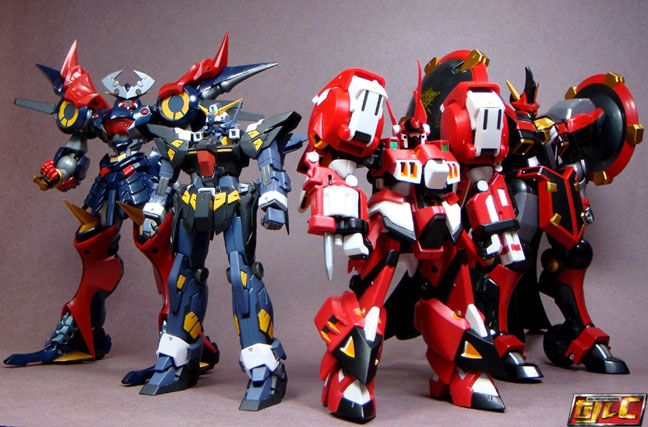 I'm fairly sure there's not one Anime-loving Filipino who doesn't recognize these guys. 😉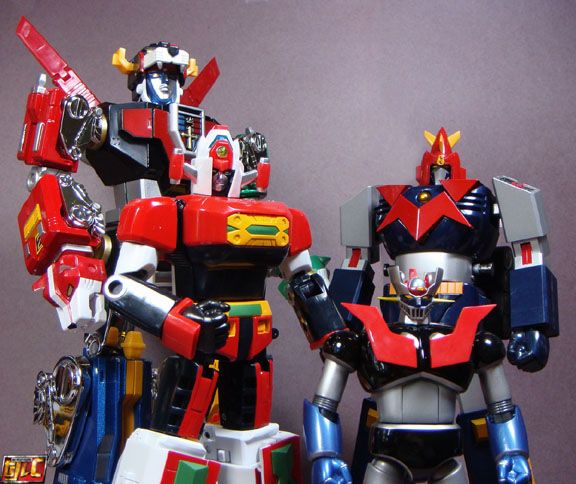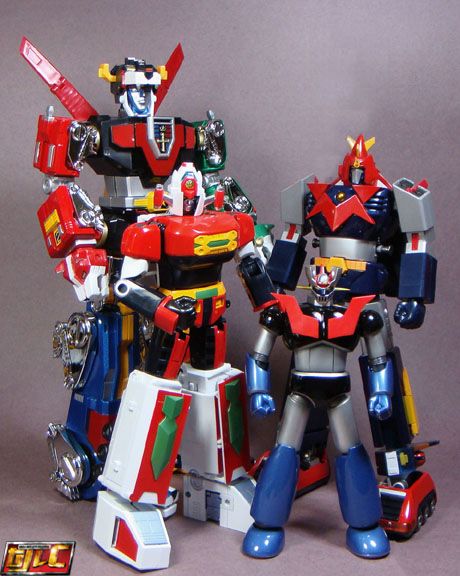 From the Gx-59 Mira Robo Daltanious review
Group shots with the members of "Victory Five"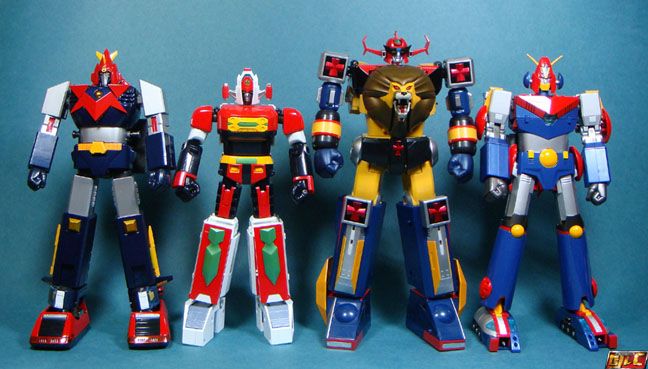 From the Gx-60 Space Emperor Godsigma review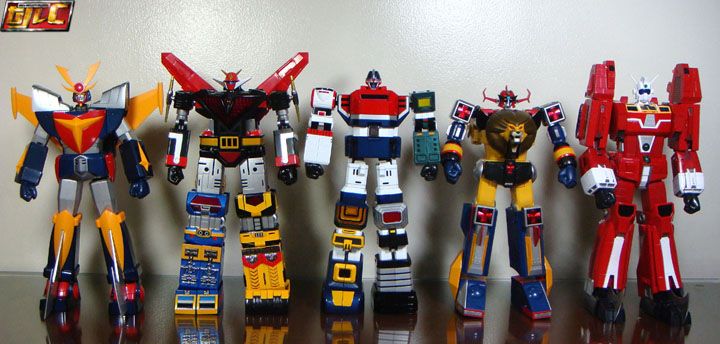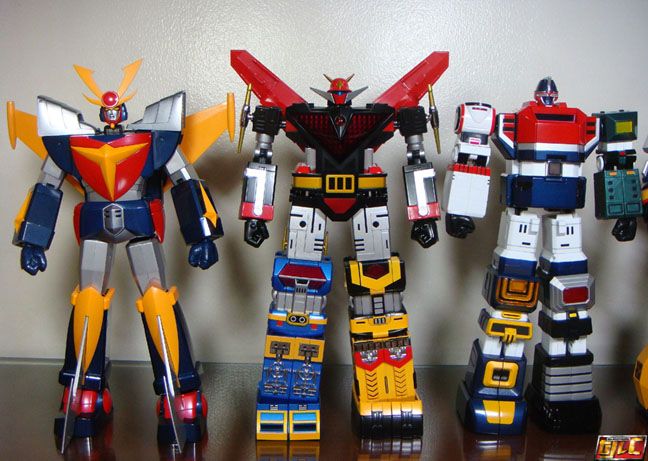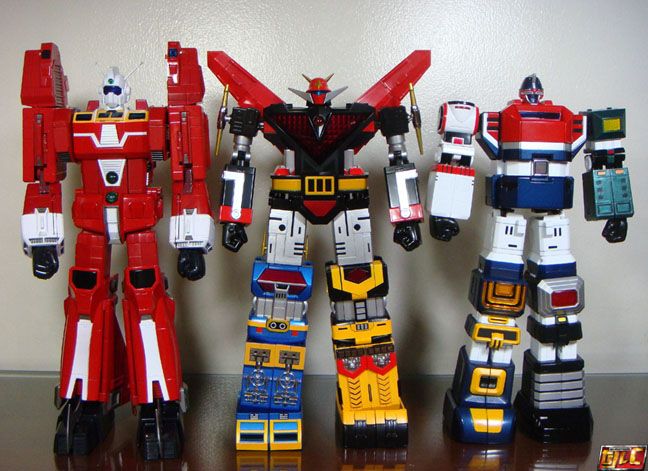 From the Soul Spec Heavy Metal L-Gaim review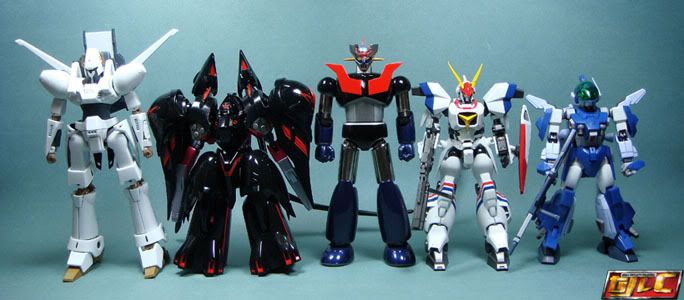 I'm not getting the Spec EVAs, since I feel that the SOC versions are better (at least in terms of diecast content) and the scale works better with the SOC EVAs than the Spec EVAs.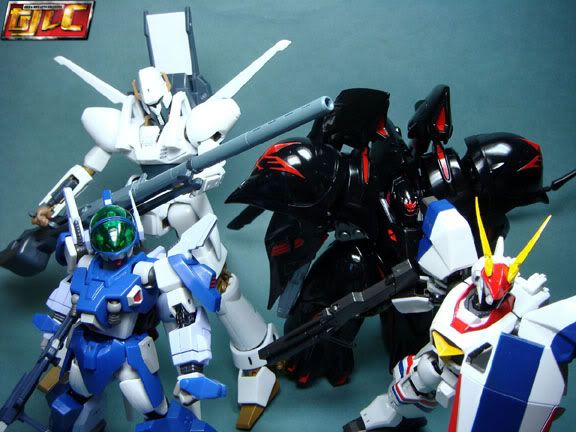 Featuring the cast of Another Century Episode so far.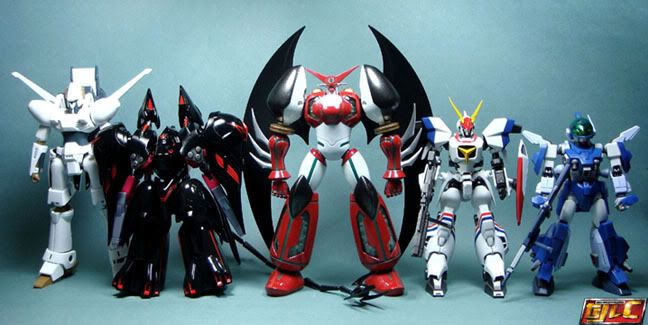 Opening intro of ACE 3.
Please click to begin video playback.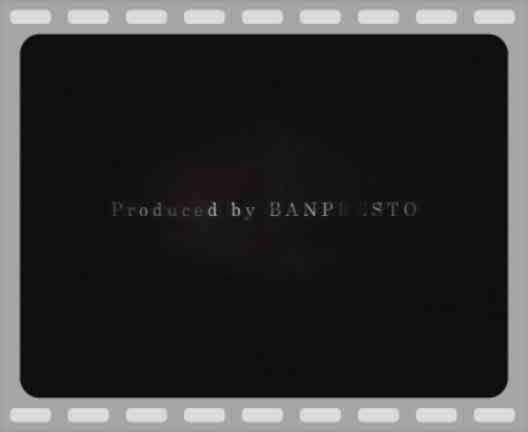 Gold