Superman : Man of Steel Movie Masters Series 1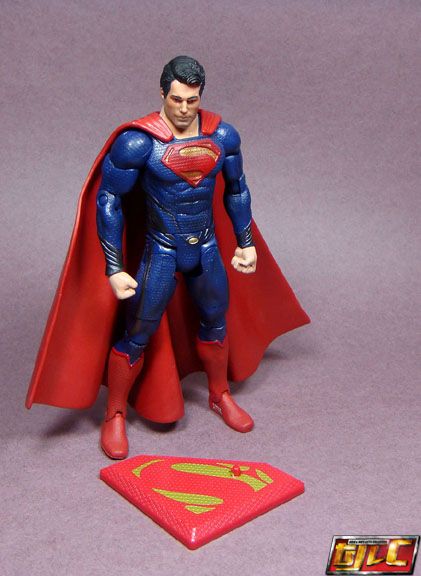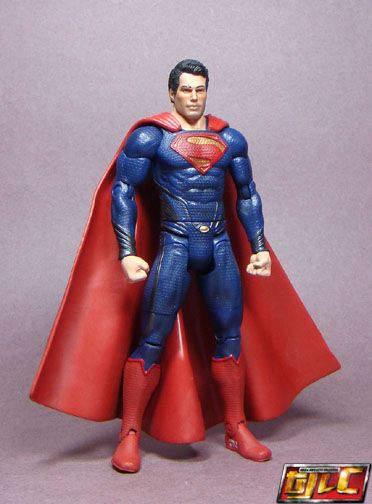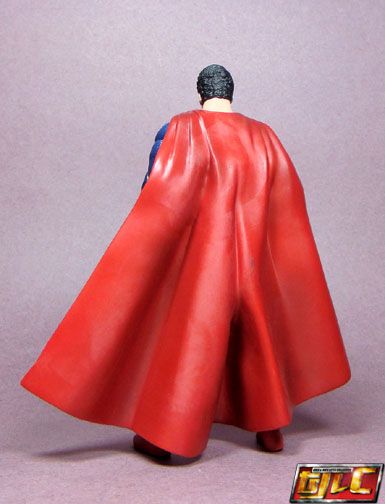 Despite poor first impressions (no thanks to the cheap looking packaging design), this Superman figure looks really great out of the package. Plus the S Shield base was a pleasant surprise.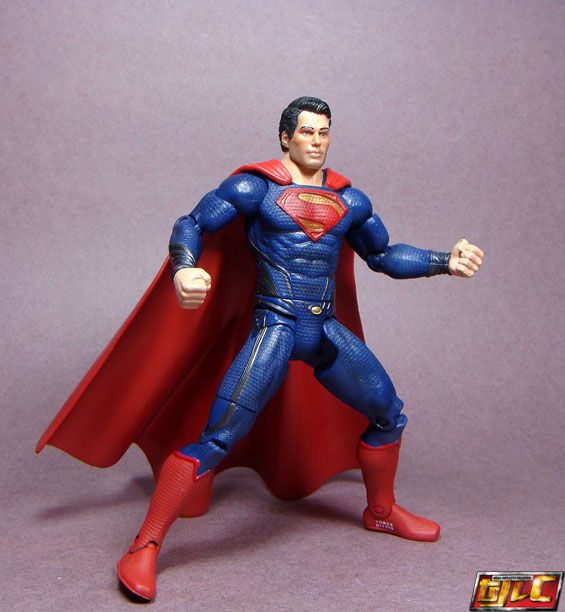 My only real gripe are the shiny eyebrows. I wish they used matte finish paint here instead. Also, the lack of an Ab joint is kind of disappointing but not an absolute deal breaker.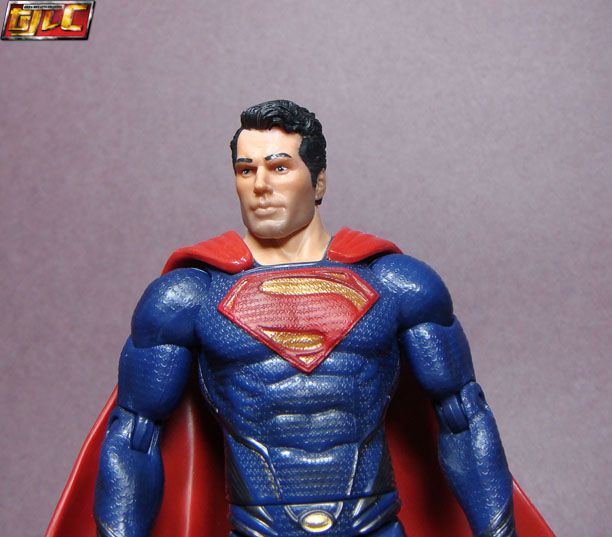 Thanks to the sturdy cape and its length, you can pose Supes like this, not sure if you can leave him overnight though, but I left him like this for a few minutes and it held the pose.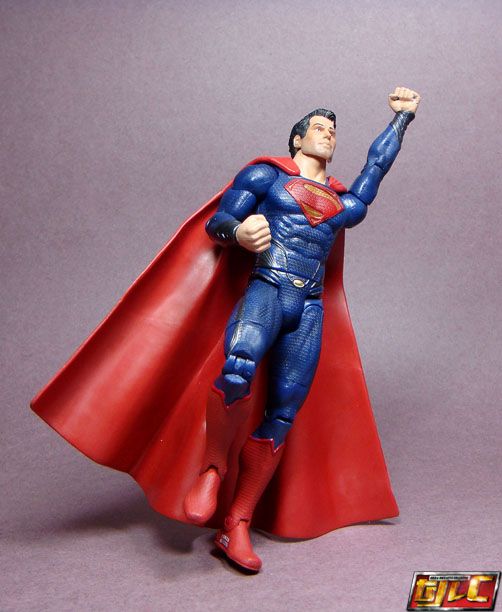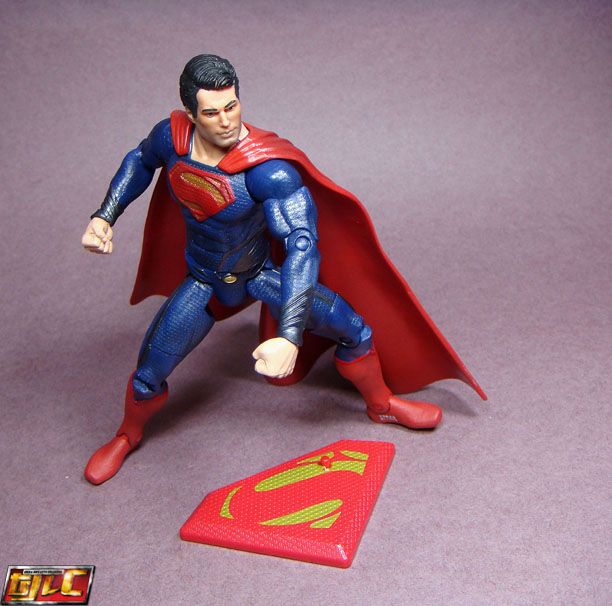 Supes here is also tall for a Movie Masters figure. He's almost "Classics" sized.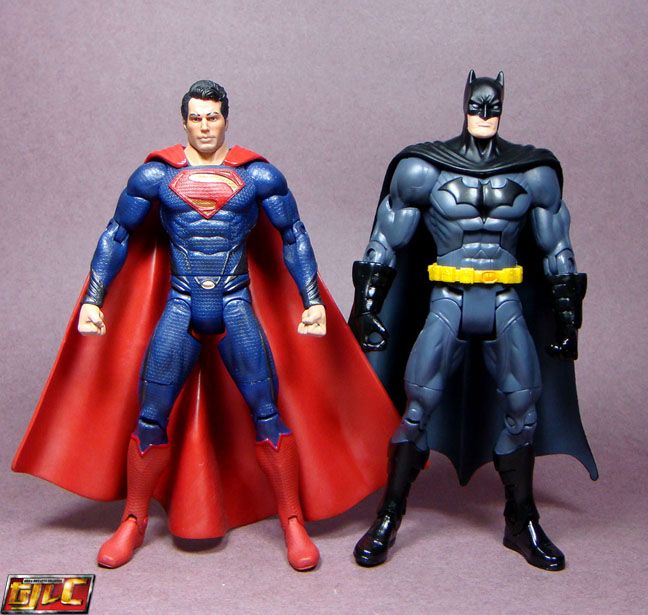 Movie Masters JLA so far.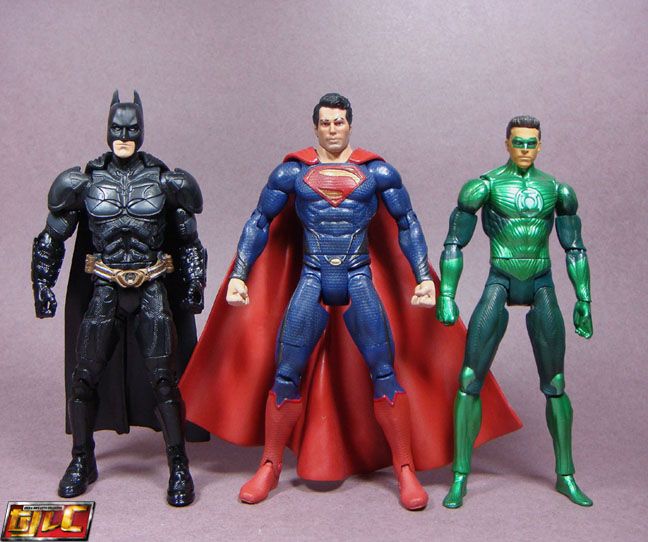 This is a job for Superman!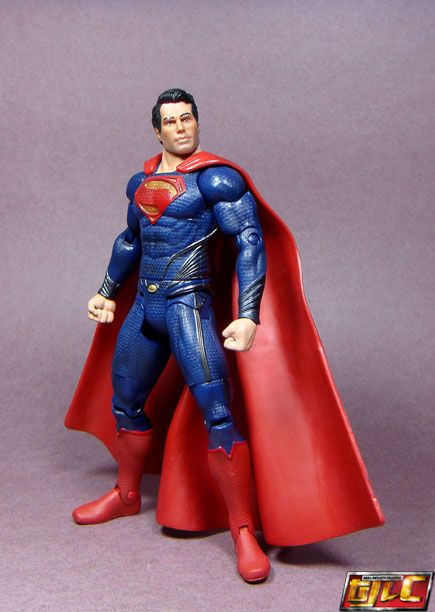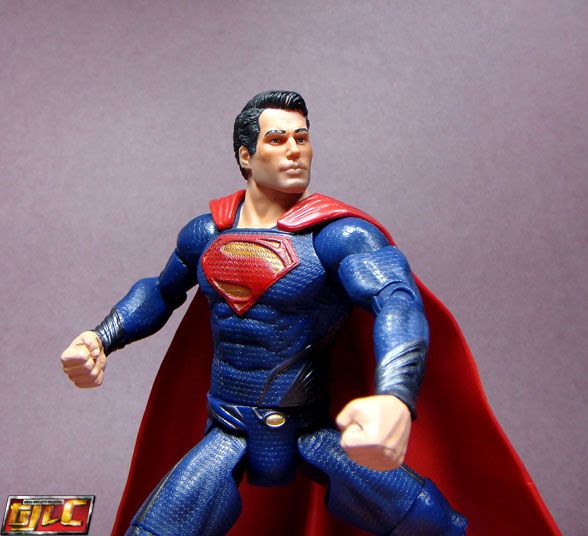 Jor-El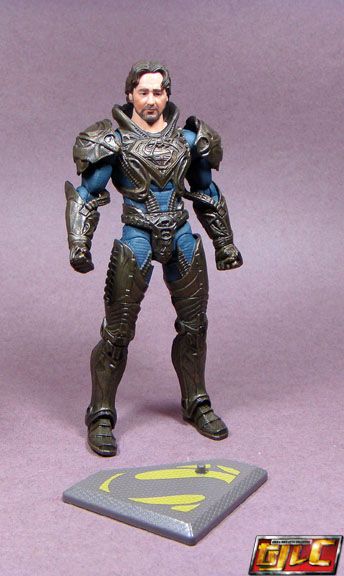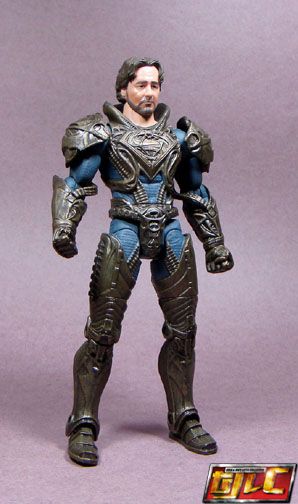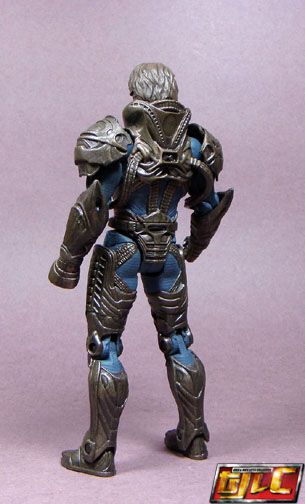 Superman's pop comes wearing his Kryptonian armor. I find it odd, he's supposed to be a scientist, why does he need battle armor? Let's see.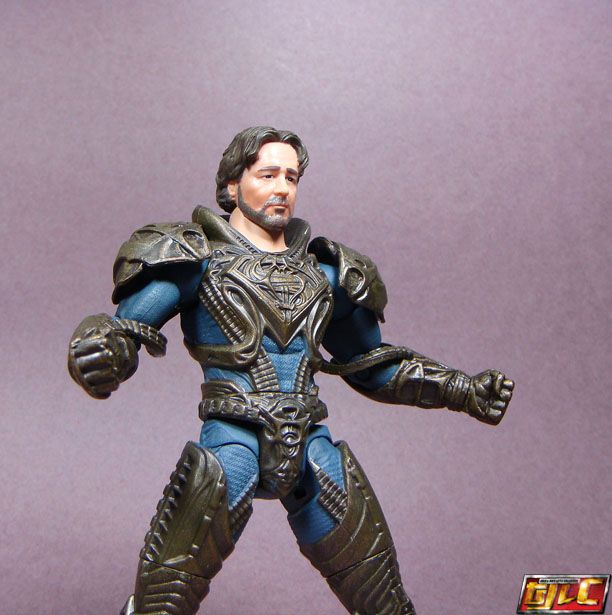 Articulation is somewhat limited thanks to the shoulder pad design and the cables on his arms.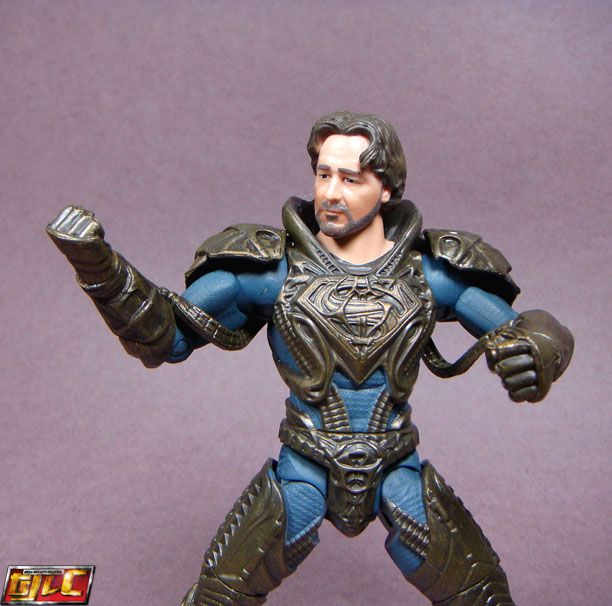 The likeness is very good of actor Russel Crowe.. you can almost hear the figure yell "Prisoner 24601 ! "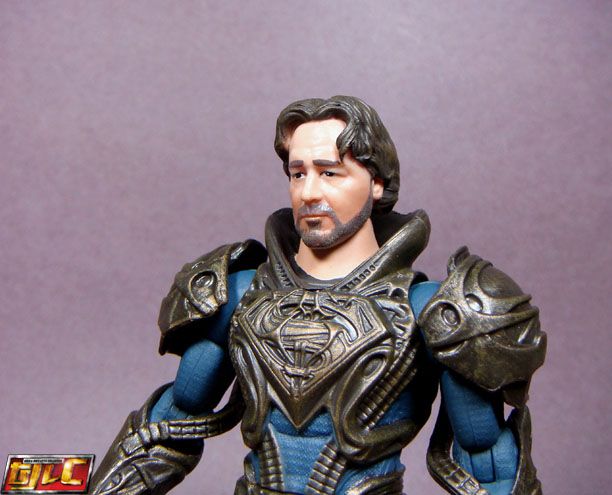 Zod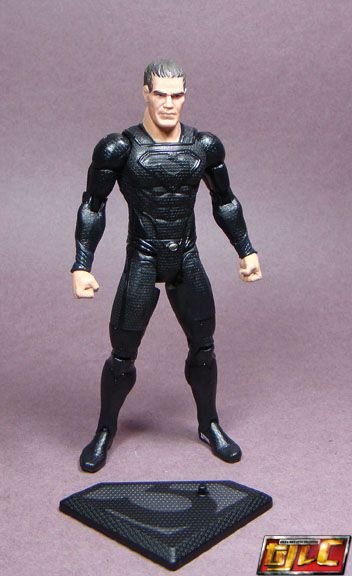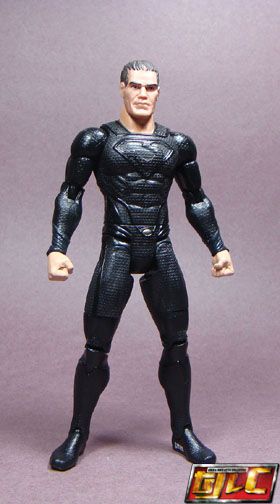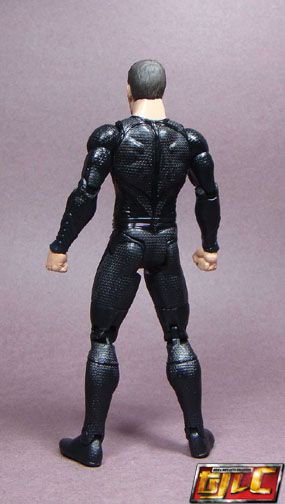 Zod is wearing his "Phantom Zone" garb this time.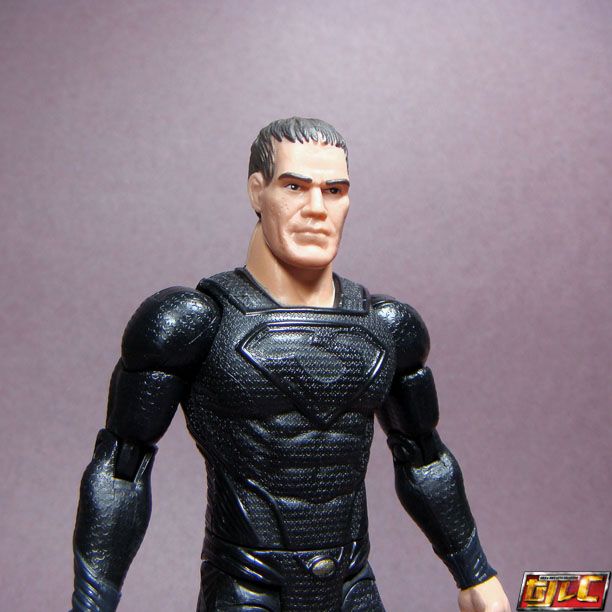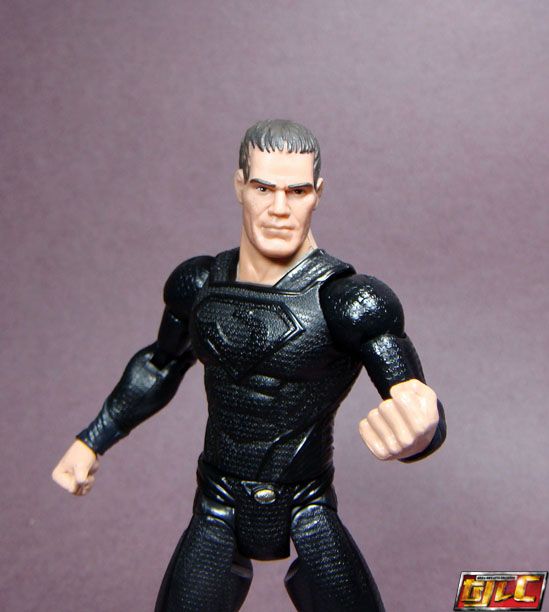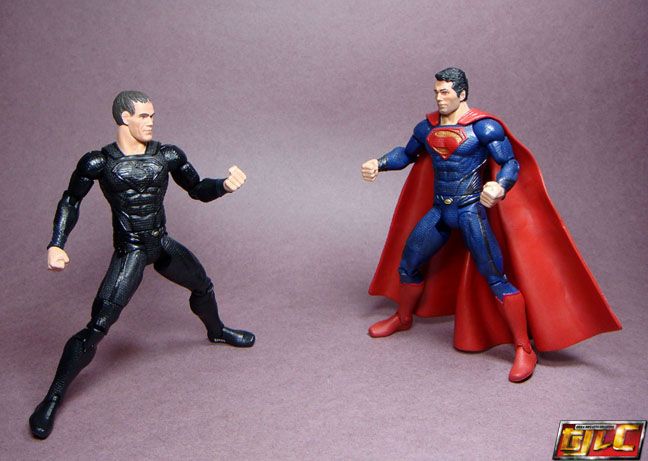 Gold