TMNT 2012 Pop Up Pizza Playset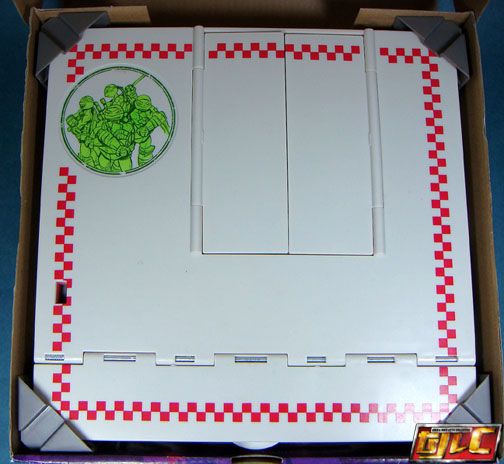 I love the concept for this playset, a simple pizza box opens up into an 18 inch playset. Playmates doesn't disappoint, plus with this now on sale, it makes it even more sweeter.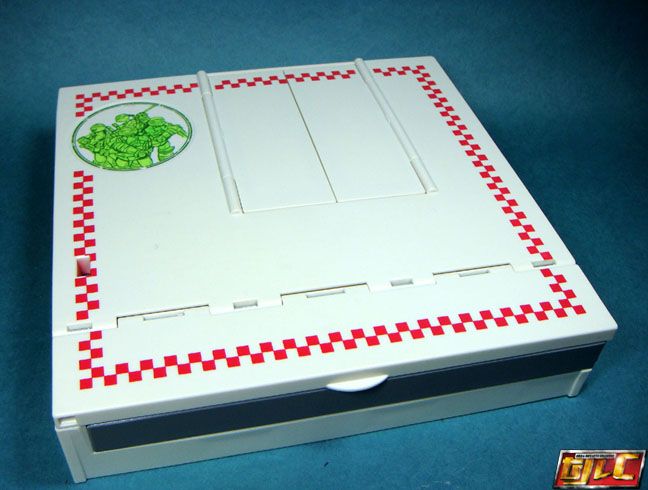 Swing open pizzaria door.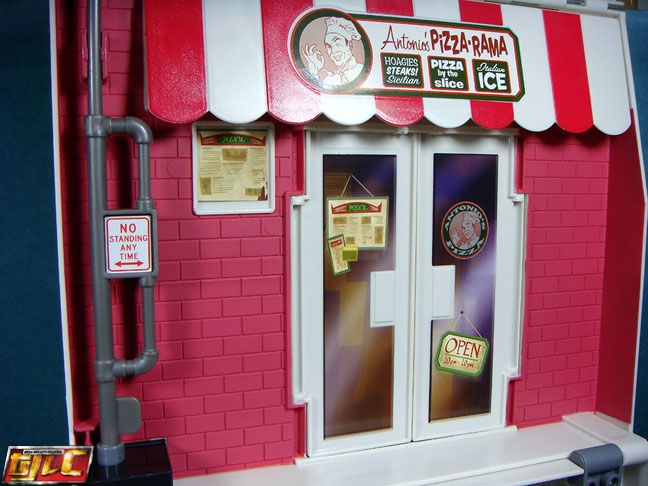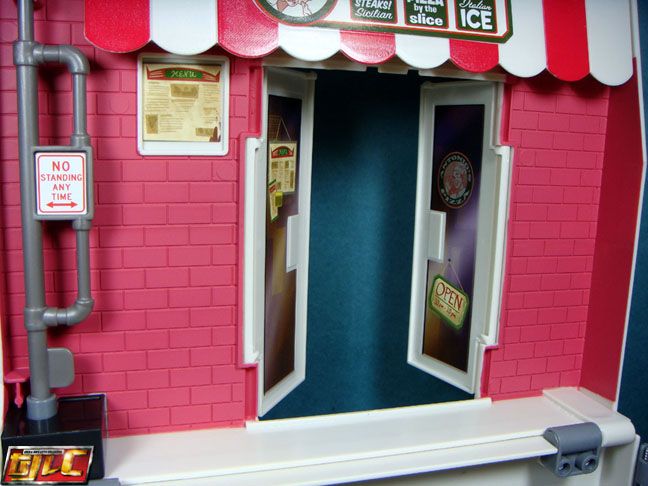 Flip up sewer lid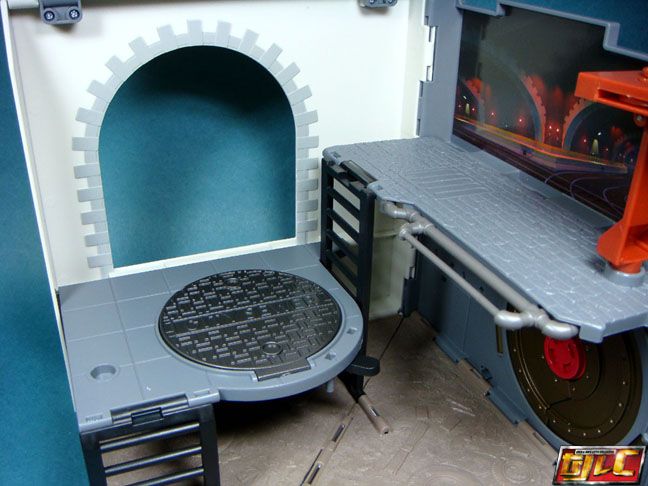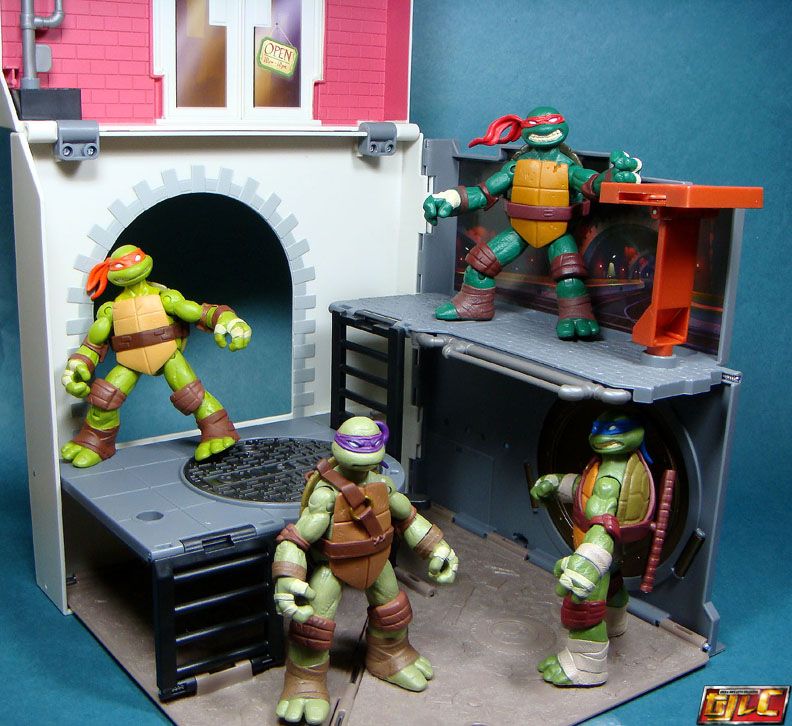 Pizza launcher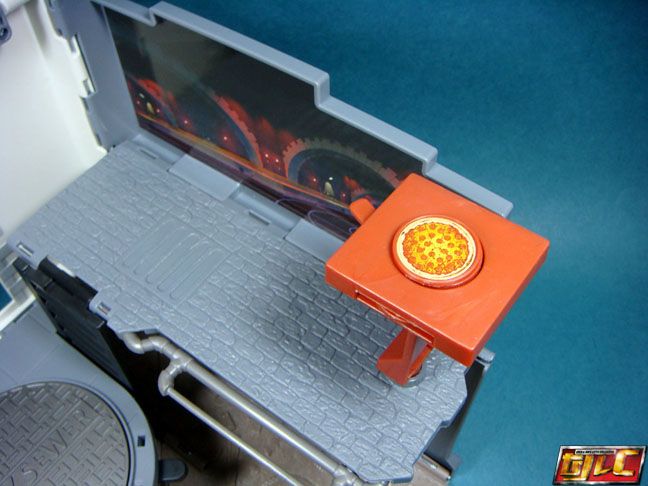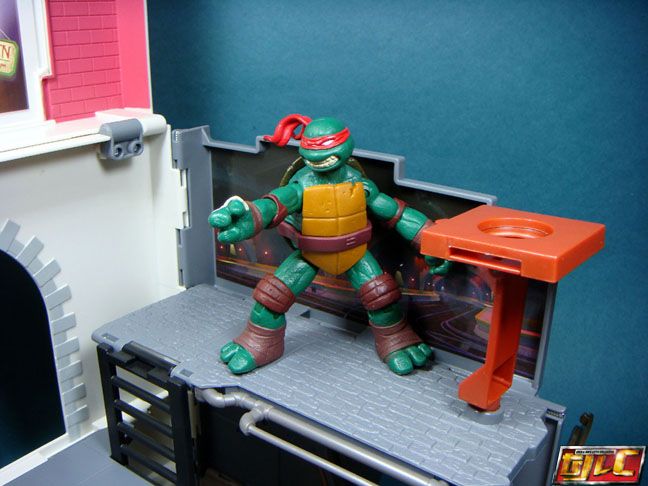 Swinging street lamp.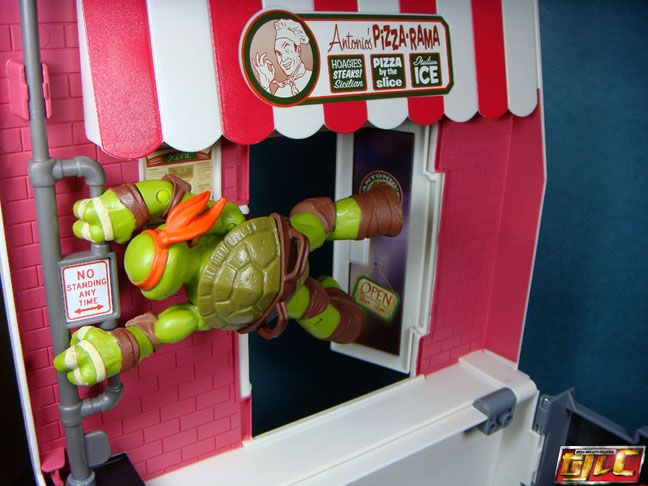 Swing down bar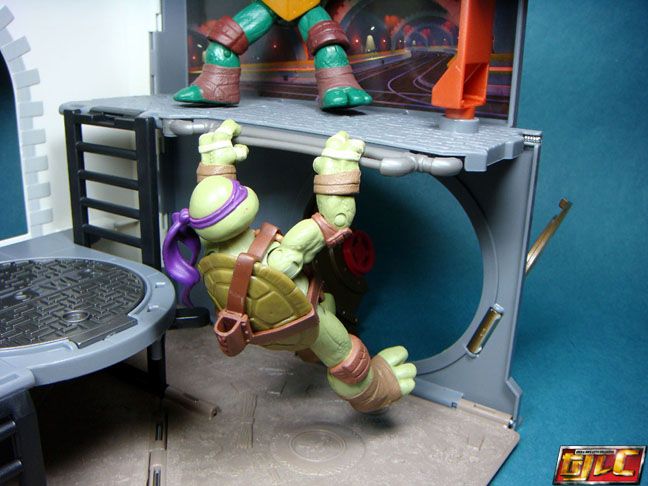 Opening sewer wall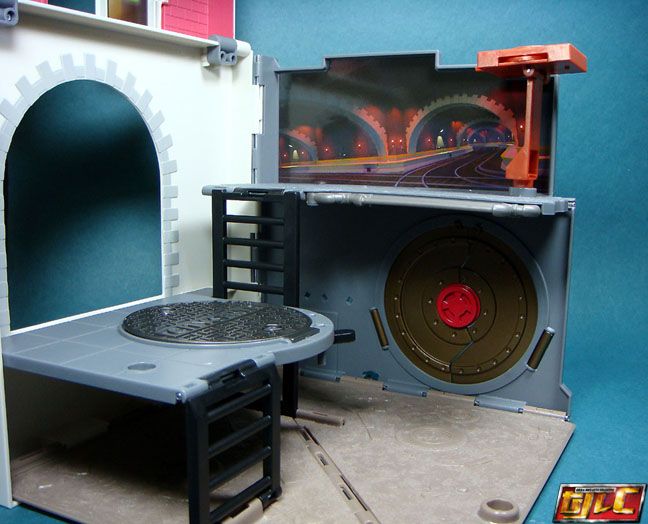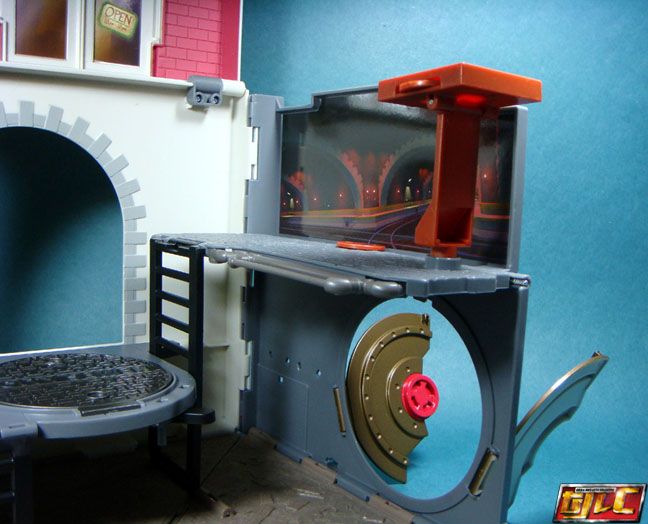 Gold