TMNT Classics Bebop and Rocksteady
Bebop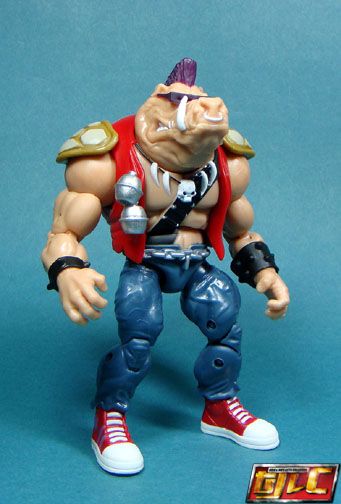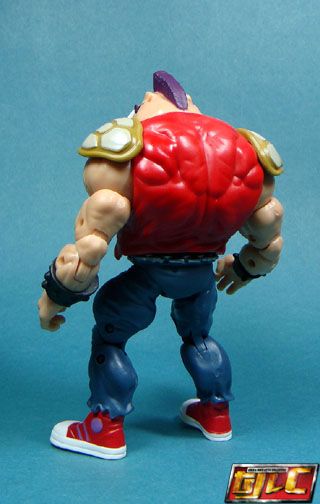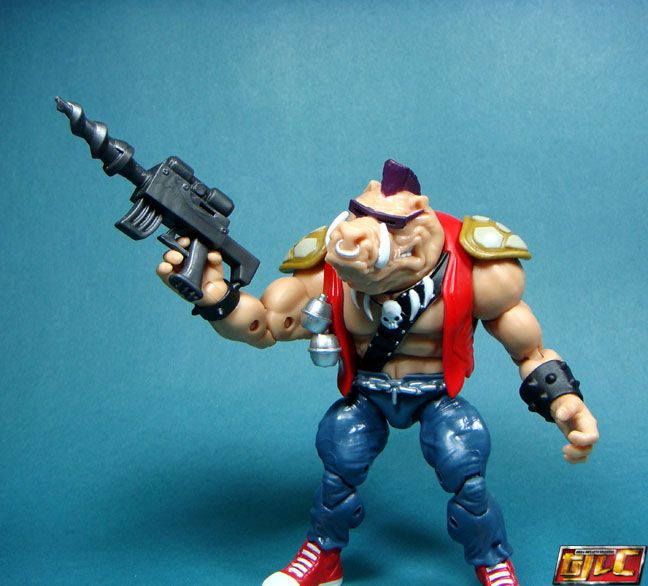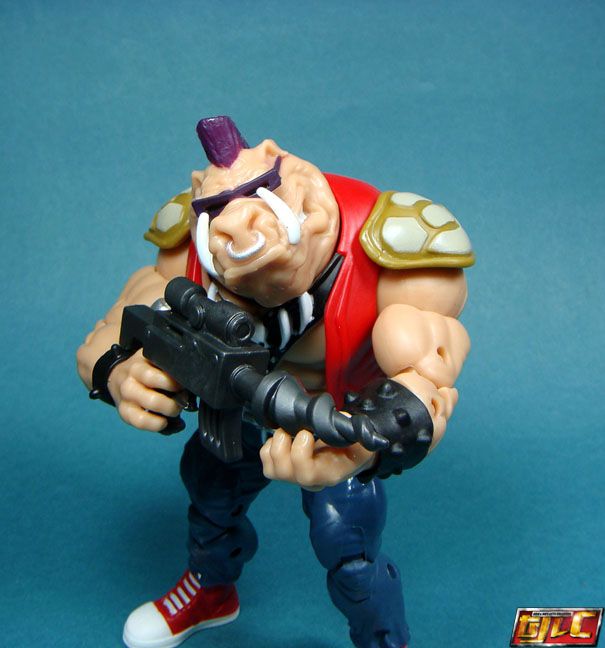 Rocksteady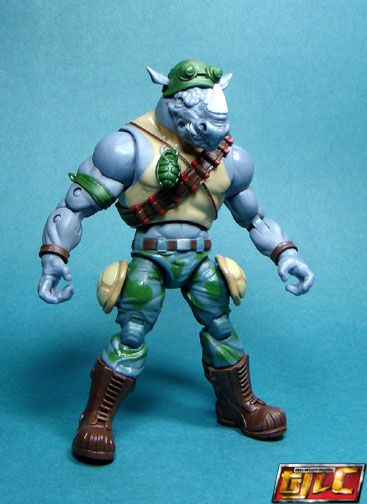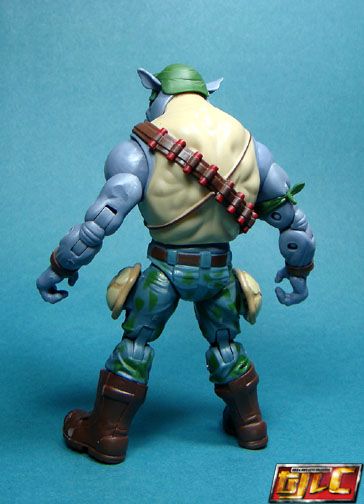 Rocksteady's helmet is removable.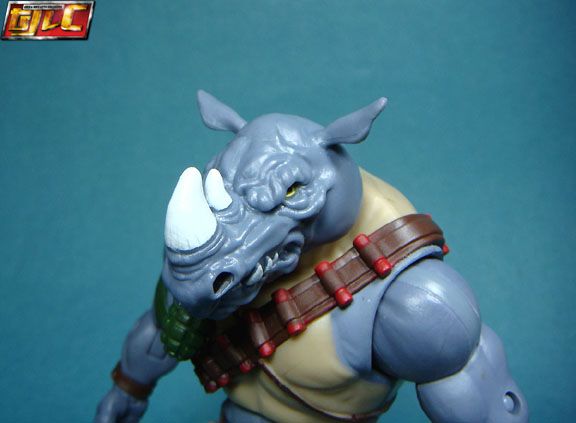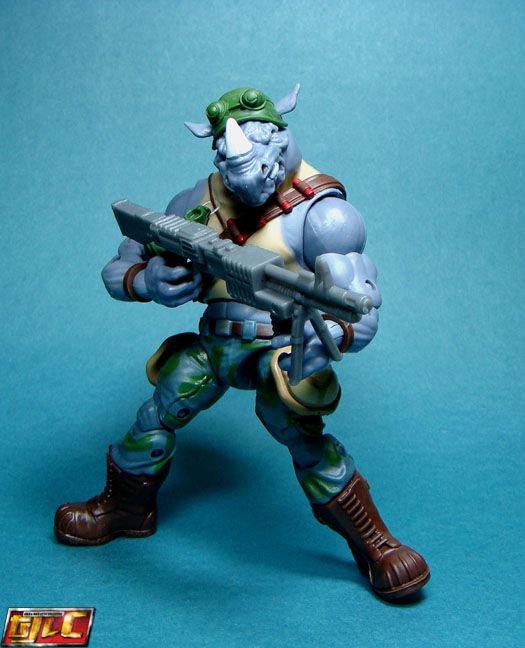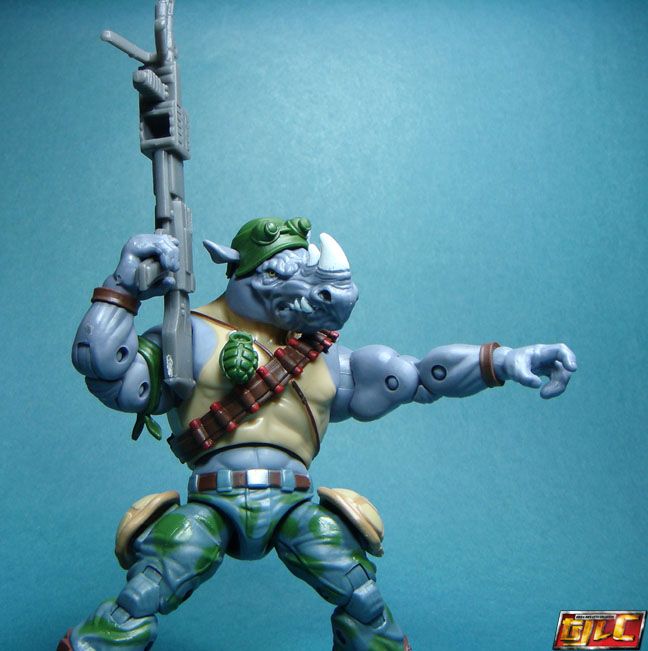 Bolo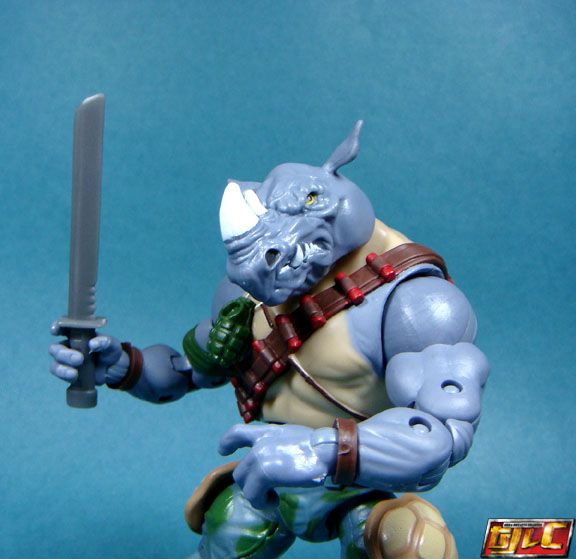 Display bases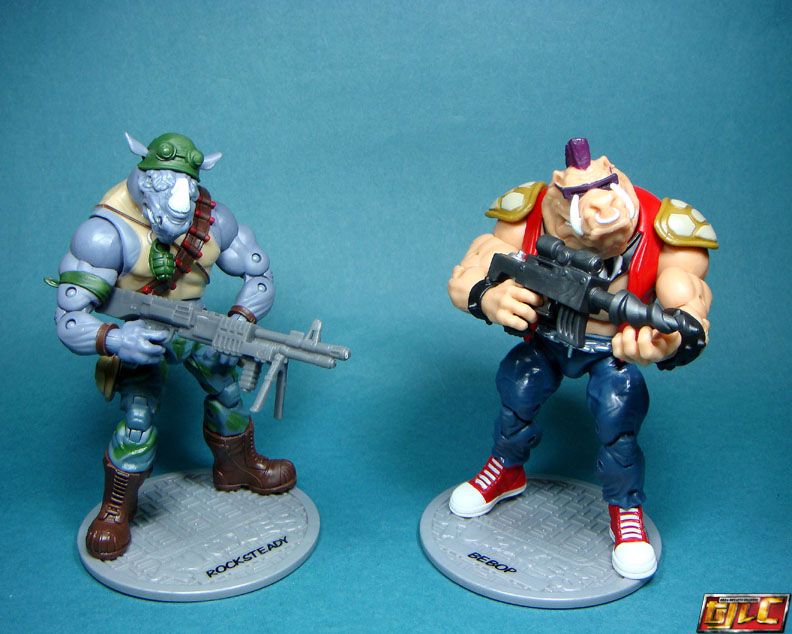 I gotta say, after the spectacular showing of the first TMNT wave, these two underwhelm me. Some of the details and articulation just isn't there. Case in point:
Bebop's ponytail is missing.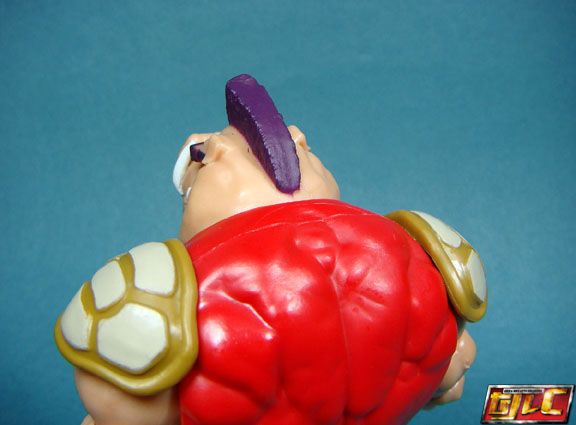 Rocksteady's goggles aren't painted (unlike on the card).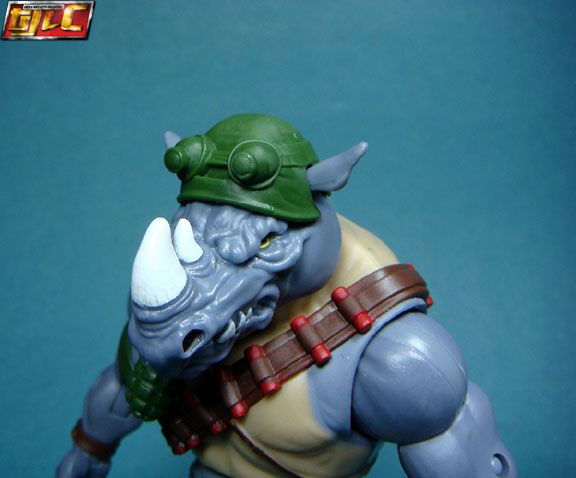 Plus the articulation, while decent, is somewhat lacking, rocker ankles would've really helped here.
Worst of all, wow, these guys are short! I wish they were taller to go in scale with the Turtles!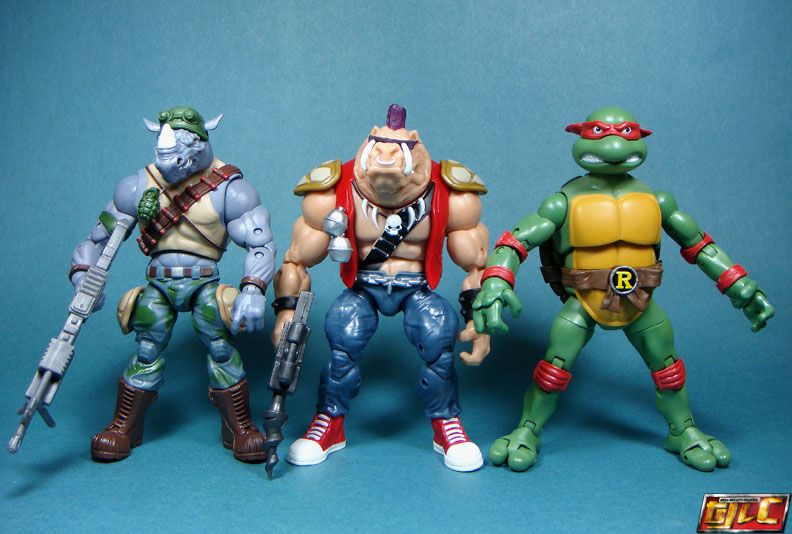 I can't believe Playmates dropped the Shredder and Krang figures for this line. Poor sales?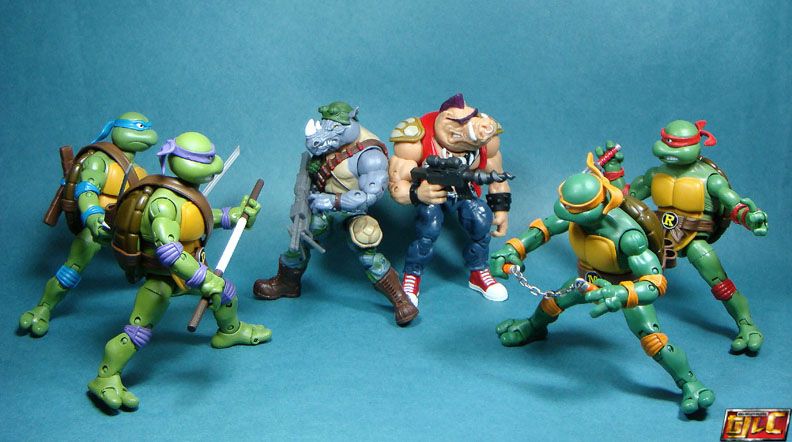 Gold