Toynami Masterpiece 30th Anniversary Edition Voltron
Box is big!
Roughly 19x12x 6.5 Inches
Key replica.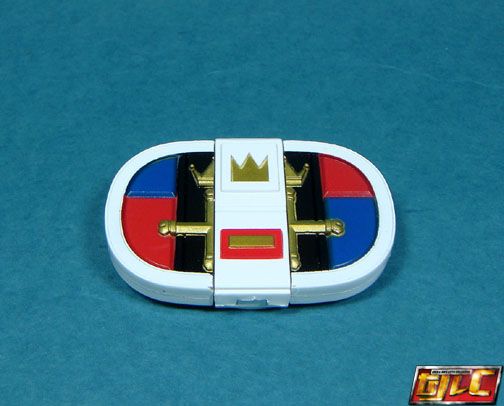 To remove the center piece, you have to pluck the top lock off first.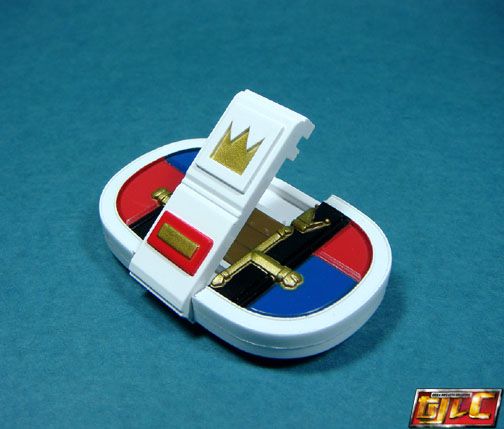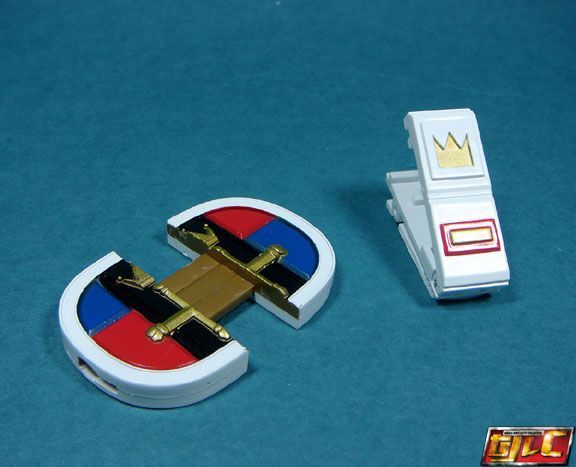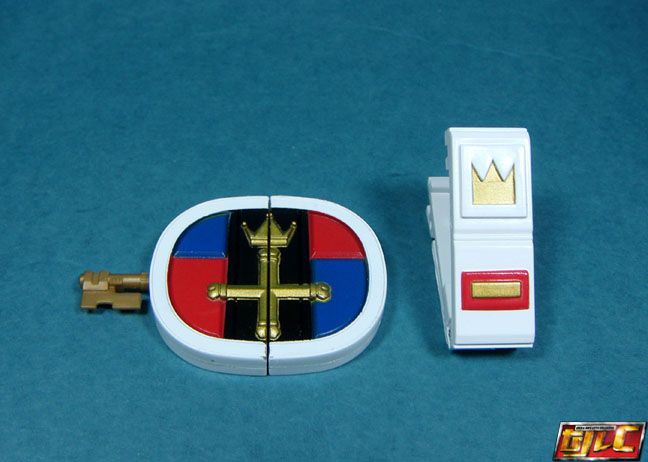 The Lions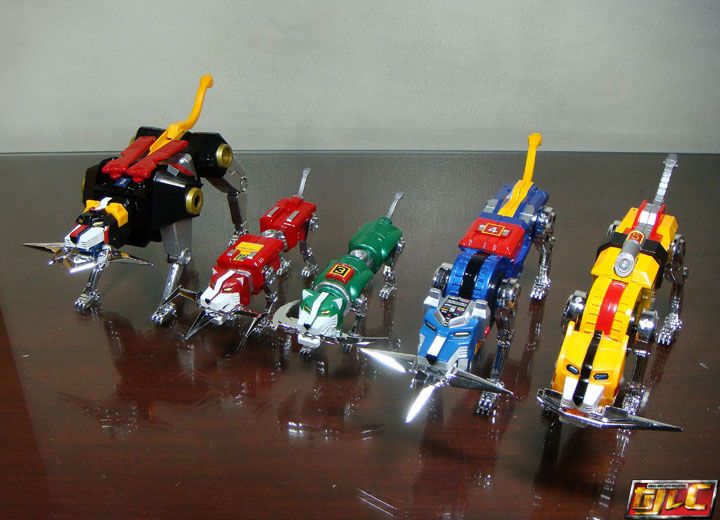 This time, the Lions come with the blade accessories. This was missing on the first release. Likewise, the blades can all be attached to the base when the Lions form Voltron.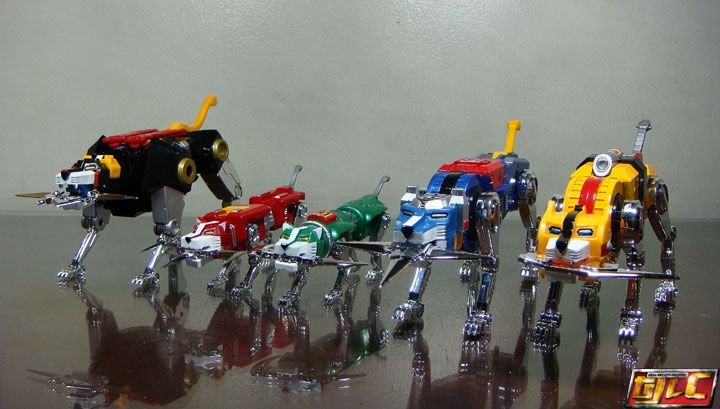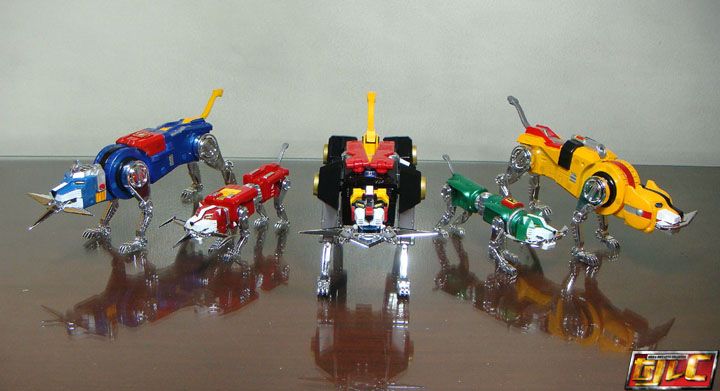 Voltron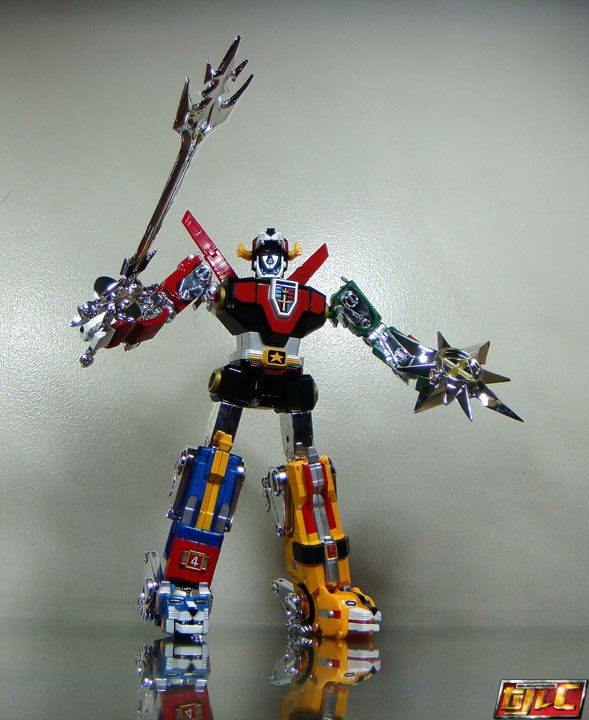 Voltron is a straight up reissue of the original 20th Anniversary version but this time comes with light up eyes.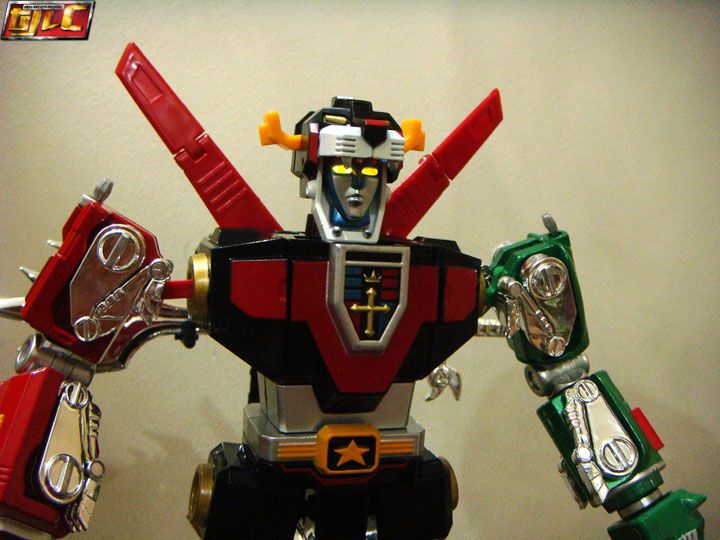 Voltron weighs 1219 Grams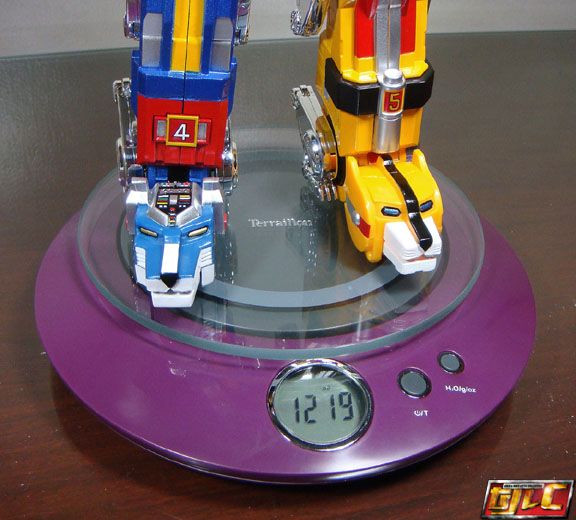 Remember to keep this plastic tab. You can put it back in later. It will help preserve the batteries. Personally though I just removed the batteries to prevent leakage.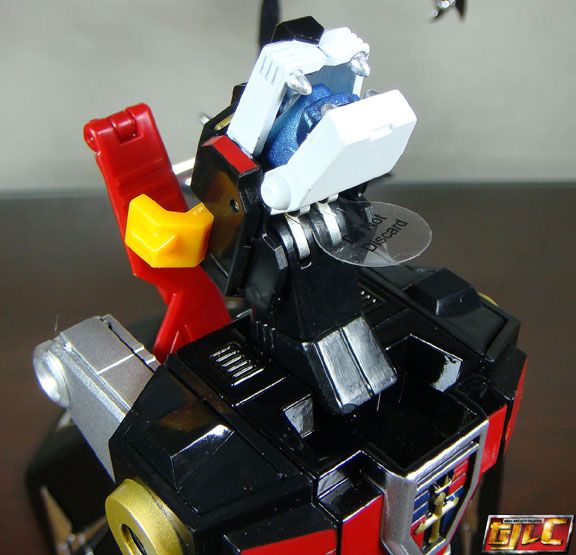 The lights require 2x LR41 Batteries.
The Electronic Base
The electronic base runs on 3 AA Batteries.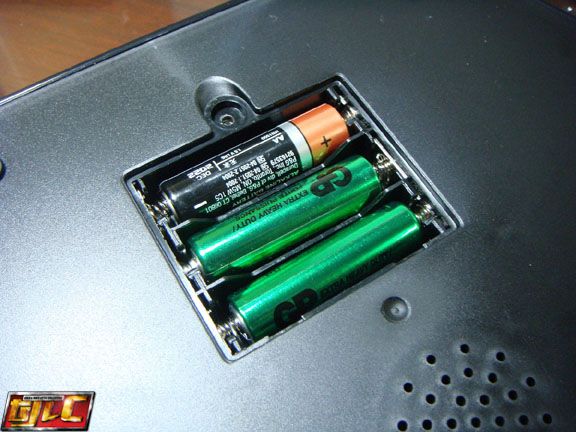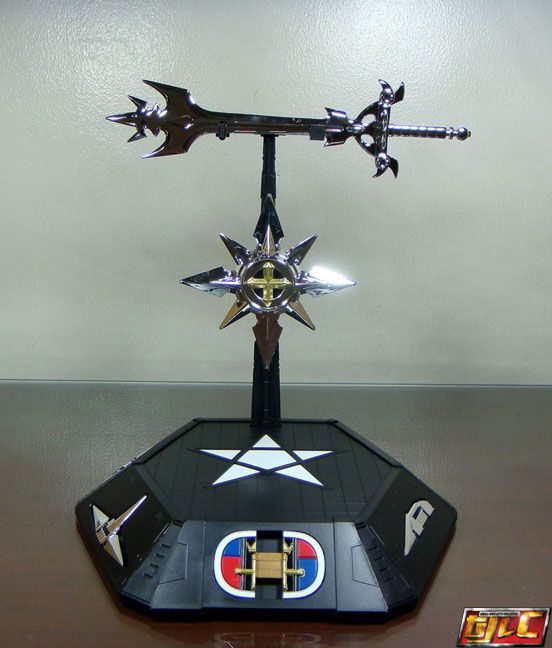 Slotting the "transformed" key into the left side of the base will activate the lights and sound. Sound effects are from the show, when the team is about to form Volron (just the sound effects, no music or Keith's speech).
The star lights up in a pattern first, before it fully lights up.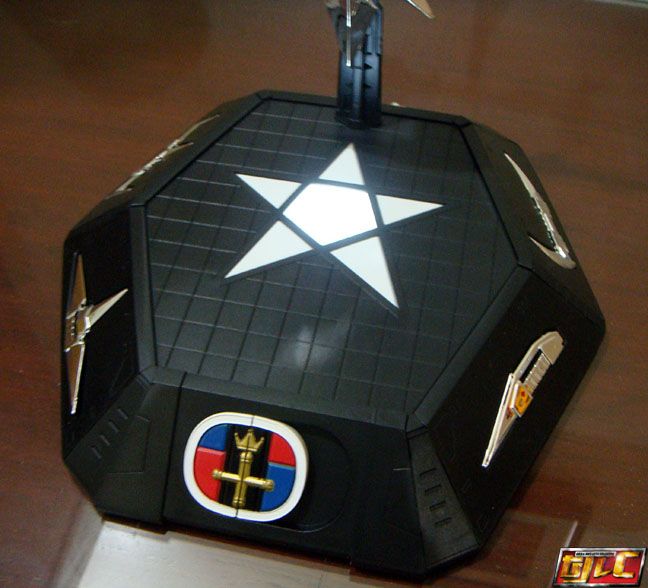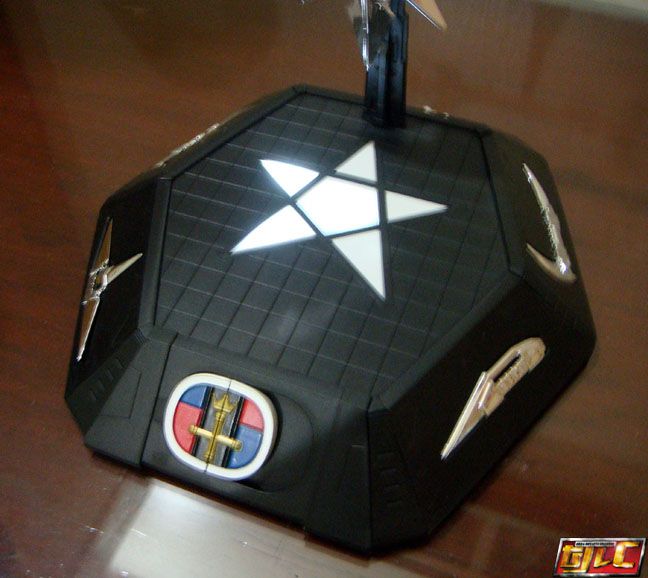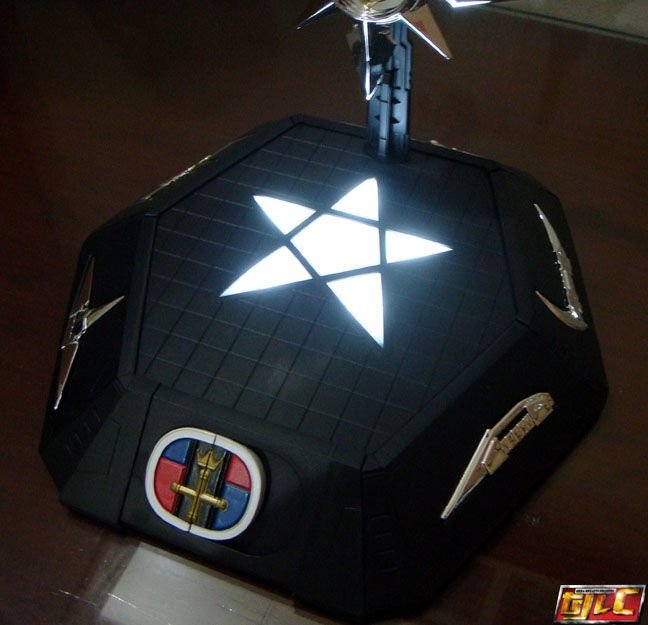 It will continue to light up and make "lion roar" sound effects every few seconds while the key is slotted in.
The base looks great with Voltron.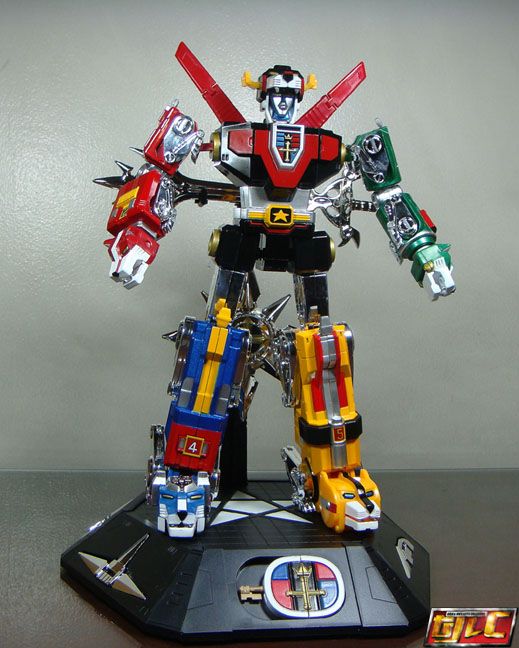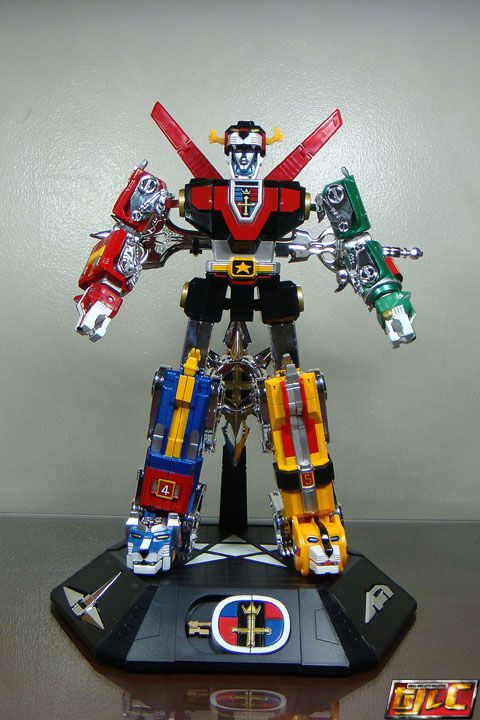 As much as this set is supposed to feel superior to the original, it's not all good. There are faint scratches on the chrome all over each of the lions. I didn't encounter this problem with the first release. I can't find a single surface on Voltron that has a "mirror shine" as all of them have the fine scratches. Luckily the Sword and Shield don't have this problem. I don't know if this is limited to just my unit or if this is a general QC problem.
I'm also not too fond of the light up eyes being activated by keeping Black Lion's maw open. It's a nice touch but they should have at least added a secondary off switch somewhere so the batteries don't run out.
The stand is a nice touch (hard to believe it was first announced back in 2008 and only released now after 6 years!) The electronics are decent but I do wish it offered something more. Like speeches from the show. The sound effects are just limited to simple "start up" and "lion roar".
Overall, I think I would've preferred Toynami just release an optional stand alone base set instead of having to force folks to buy the whole thing again. But I suppose this set is good news for folks who missed out on the first diecast release. I just hope you don't encounter the scratches that I did.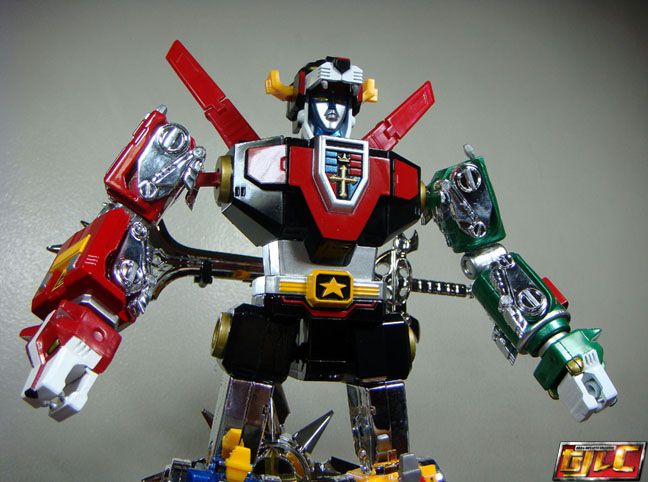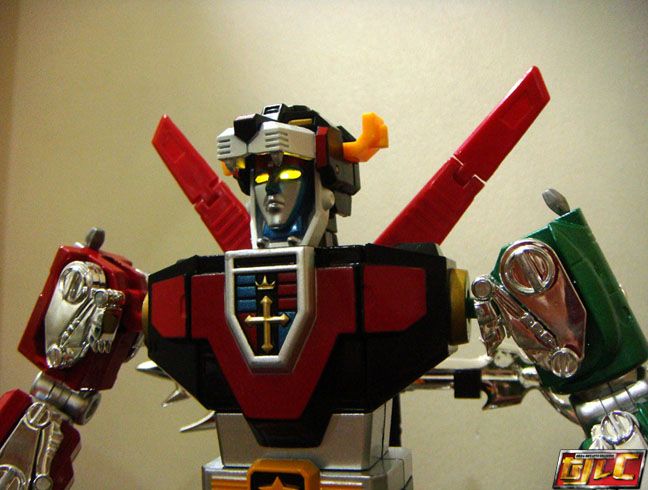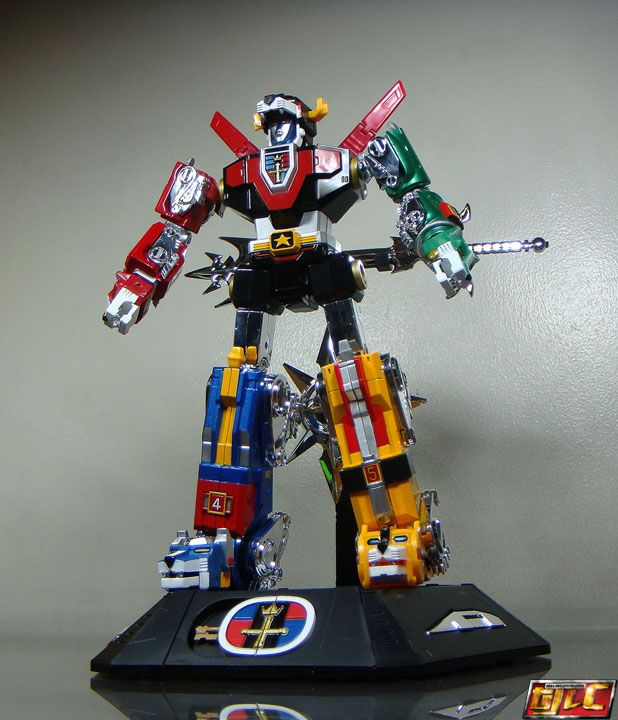 Gold