Transformers 2007 Movie Voyager Class Optimus Prime
Box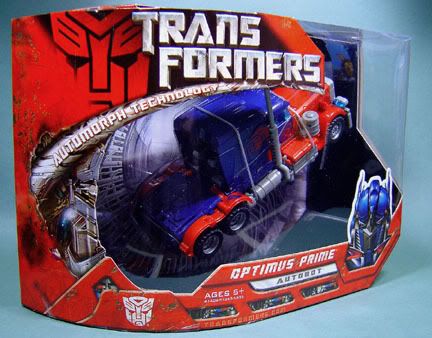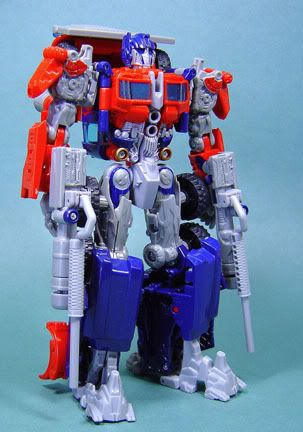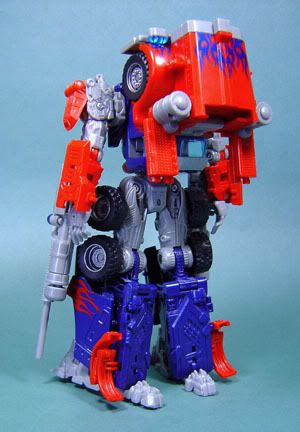 This figure is pretty posey, plus I like the overall proportions more than the Leader Class. The biggest turnoff though is the "backpack", it just throws everything off-balance (figuratively and literally).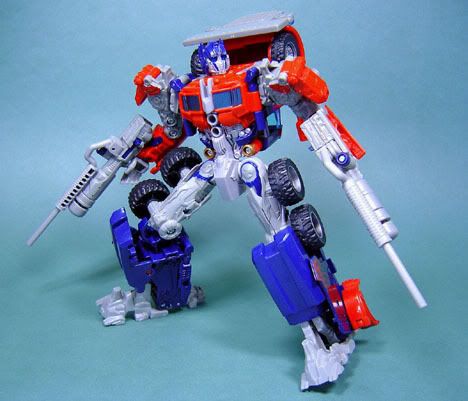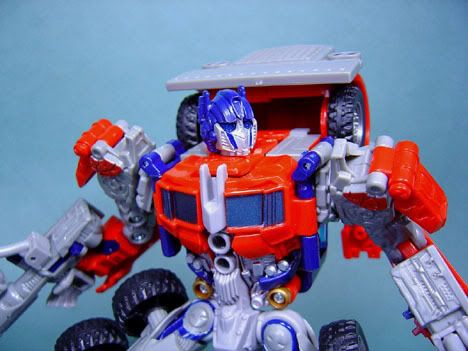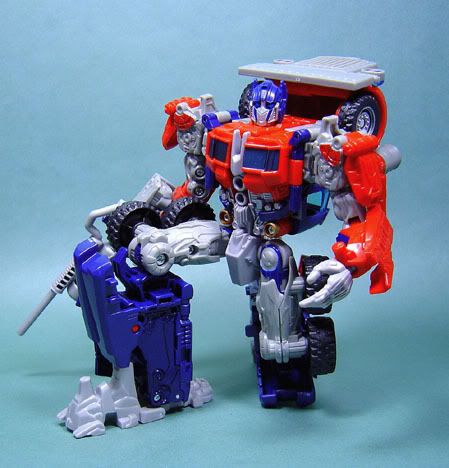 Unlike the Leader Class version, the guns are Prime's smokestacks and can be mounted on his "backpack" when not in use.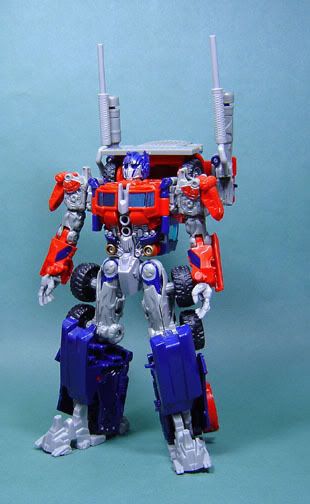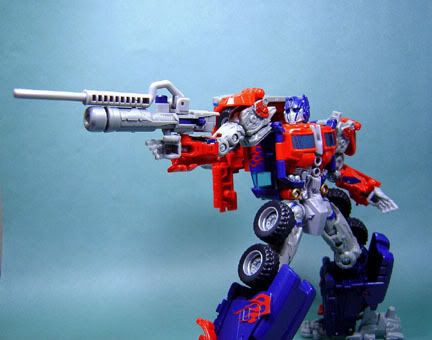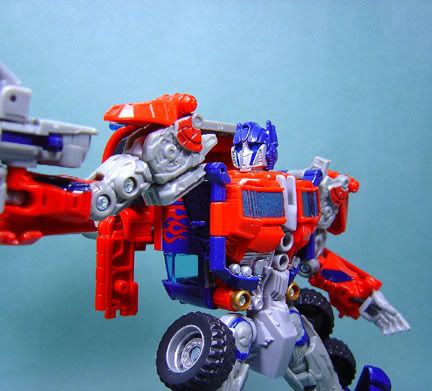 Vehicle mode – Peterbilt 379 truck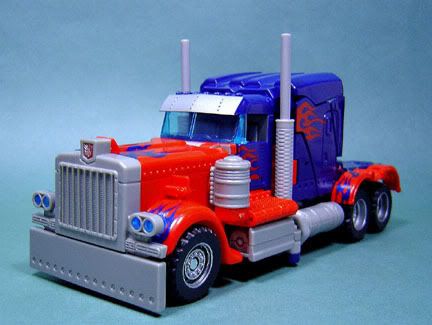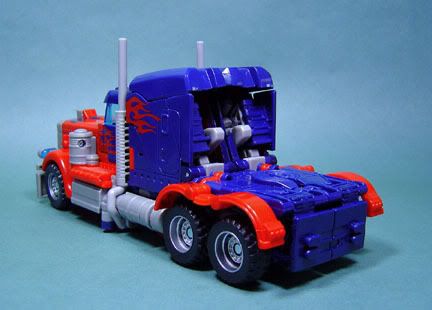 I think some people have trouble transforming this back to truck mode, this mainly being the culprit. The legs are supposed to open up this way.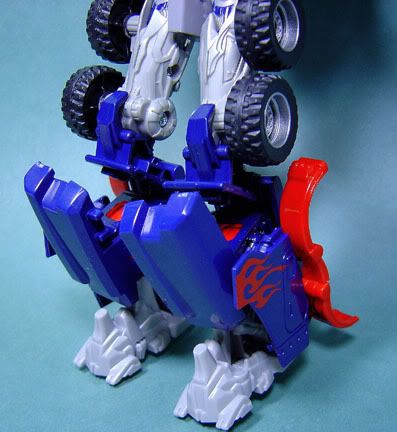 Here's a nice gimmick that would've been a nice add on for the Leader Class, a "fake" driver.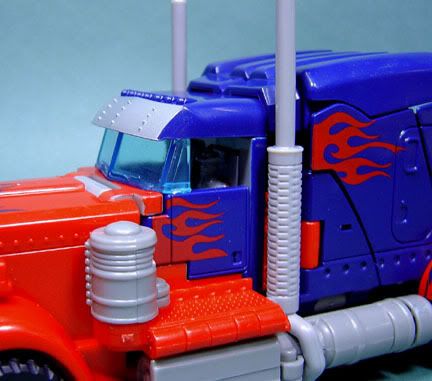 … open the door…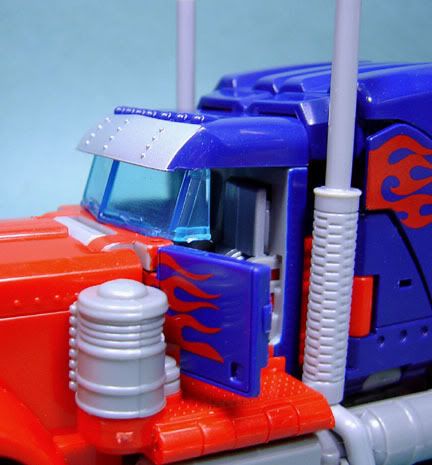 … and he disappears.
Scale comparisons.
(L-R) Voyager Class, Leader Class, Fast Action Battler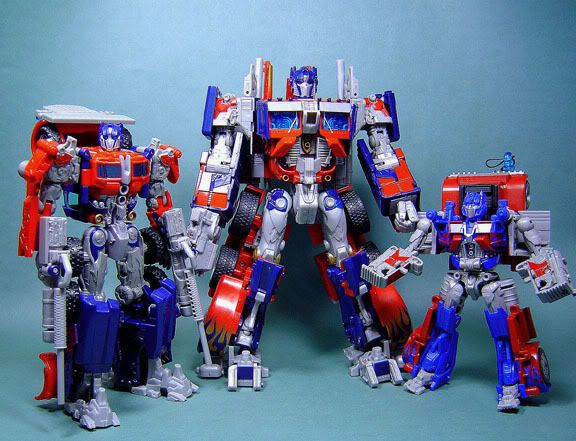 Vehicle modes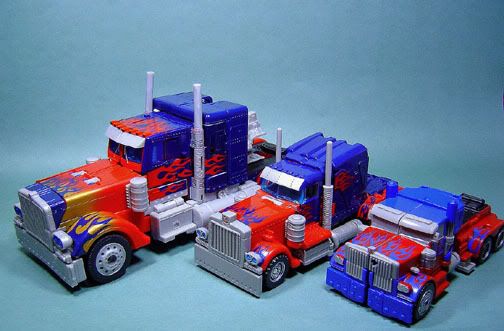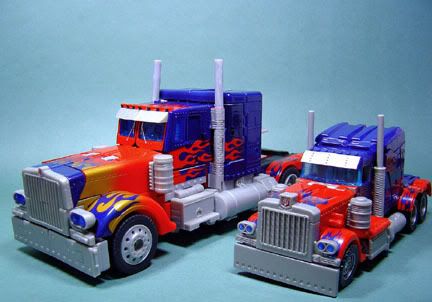 Overall, I like this toy more than the Leader Class, due to the clear windows( the electronics on LC Prime kind of got in the way of the windows, I would've preferred windows like the ones here.), the better proportion (I like the legs here than on the LC, these are more movie accurate) and the clear eyes.
The only thing I guess I love about the LC version would be the scale next to the Autobots and more complex transformation.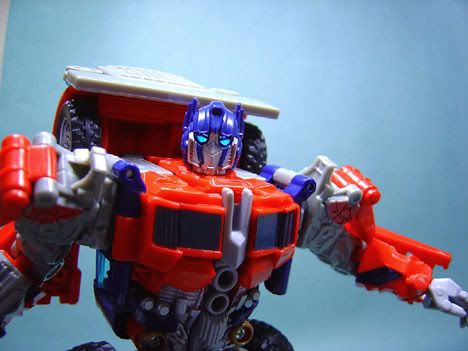 Gold