Transformers Age of Extinction Deluxe Lockdown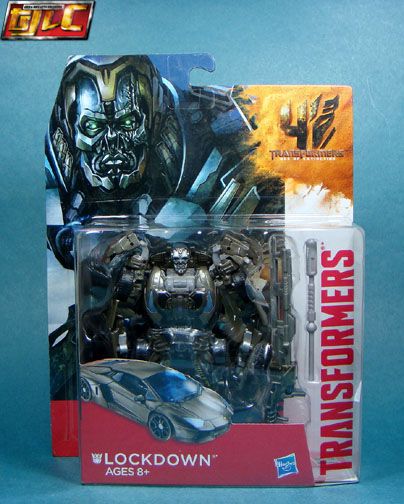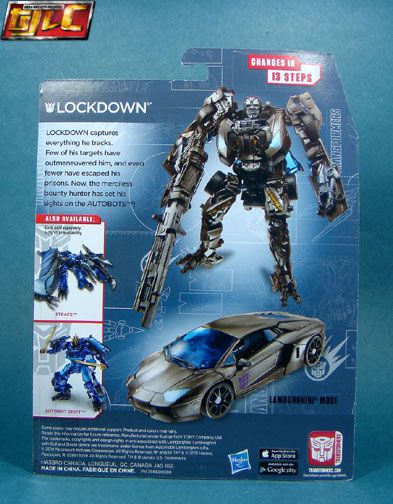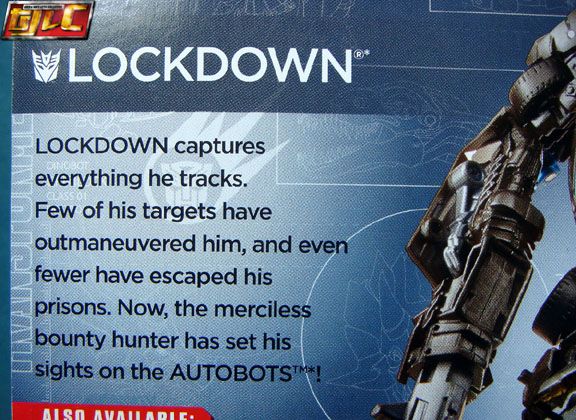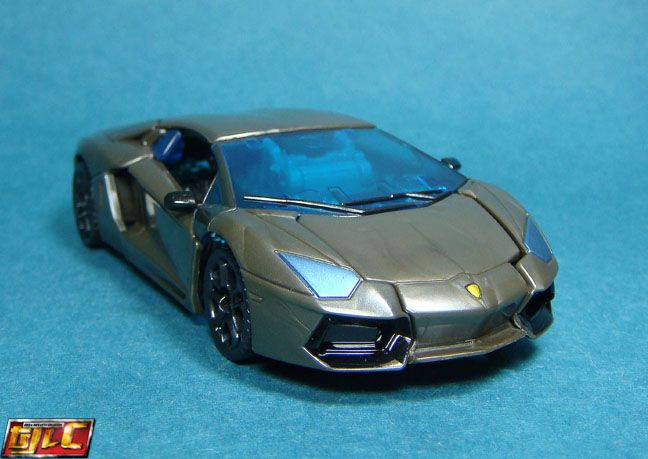 Rifle can be attached in vehicle mode.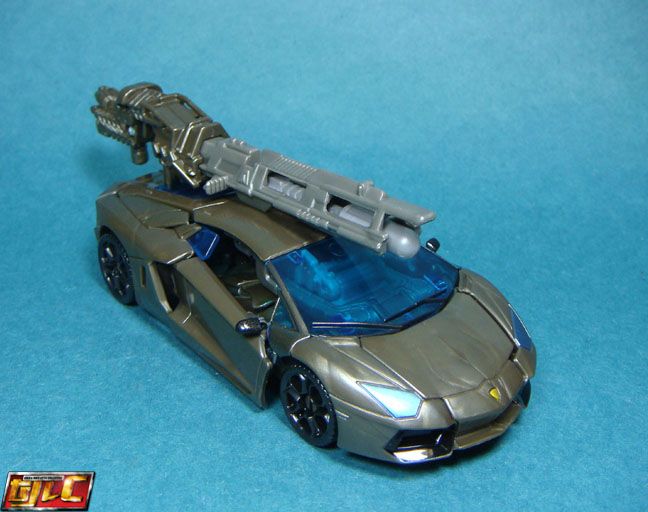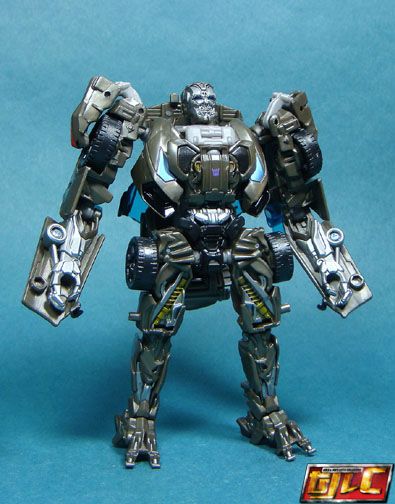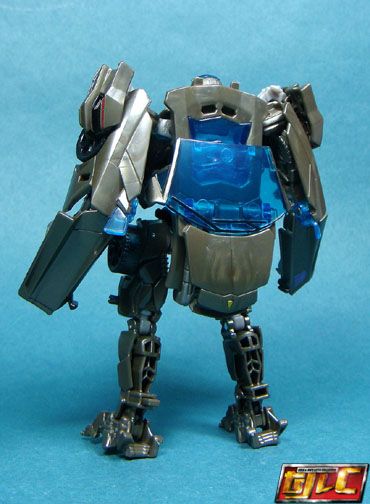 Lockdown's BFG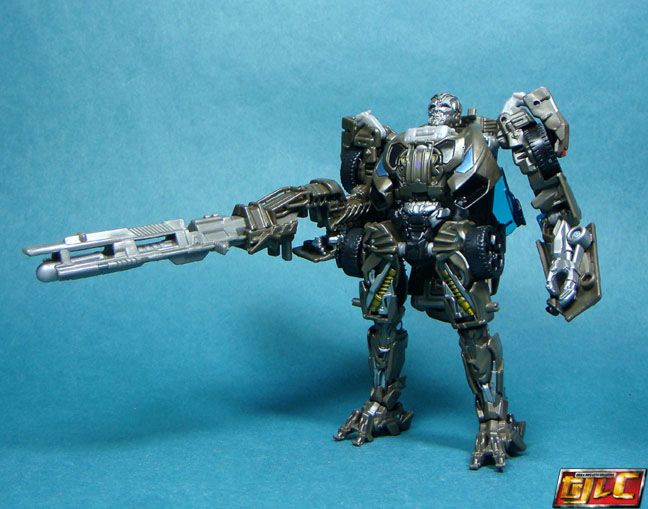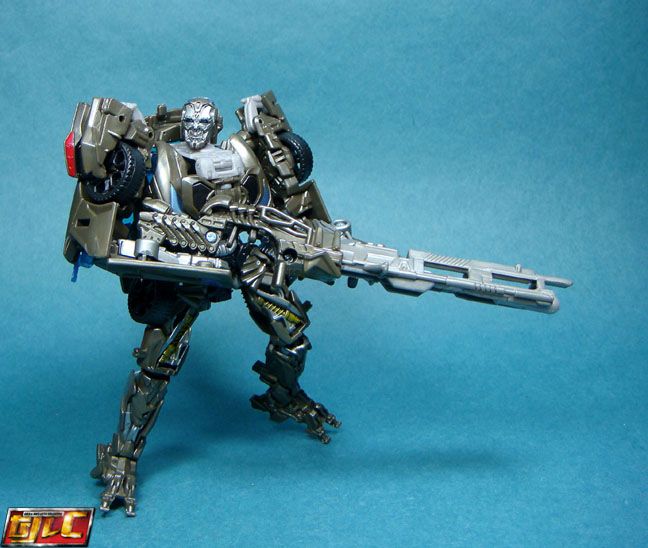 Even though it's not mentioned in the manual, there's a slot on Lockdown's head that you can use to place the rifle on and recreate the scene where his face transforms into a gun and blasts Prime in the chest.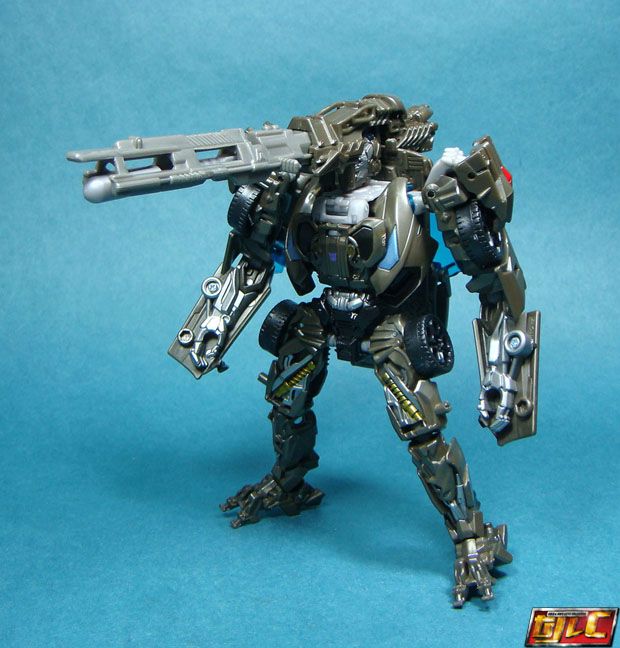 Uhh.. "My face is my warrant"? …lol.. .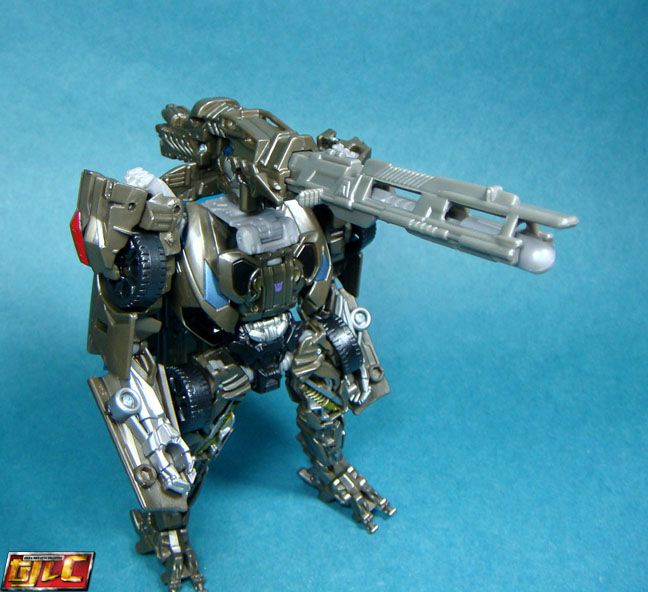 Man… I still can't believe they killed Ratchet, with this guy nonetheless.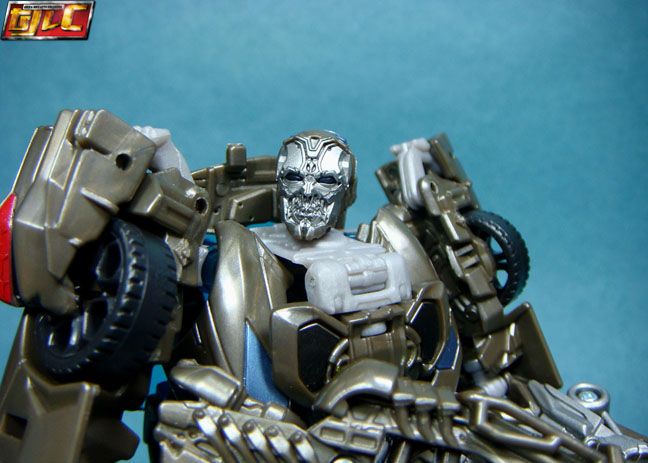 Gold