Transformers Combiner Wars Quickslinger (Aerialbot Slingshot)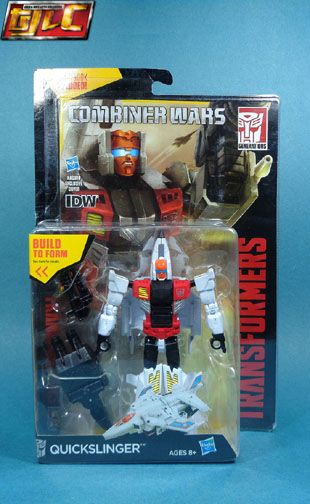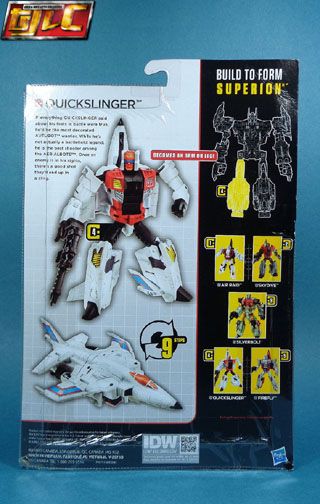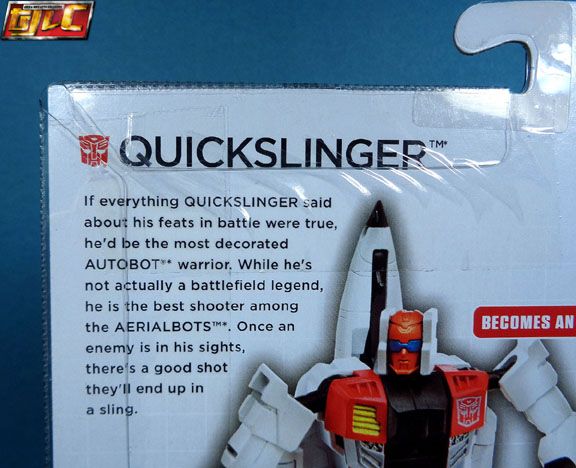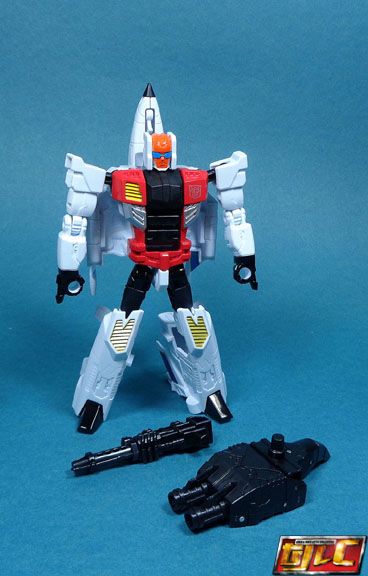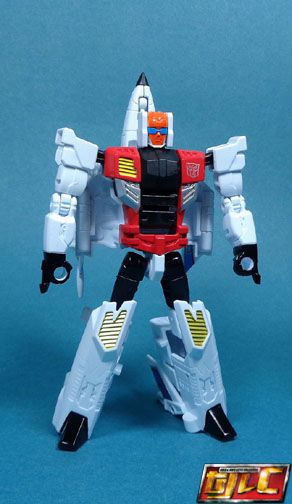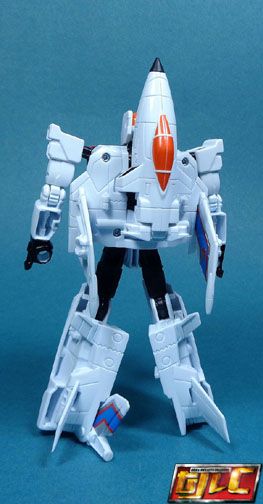 I think in the G1 cartoons Slingshot was the one given the most characterization compared to the other Aerialbots. The writers gave this guy a mouth and a lot of attitude to match.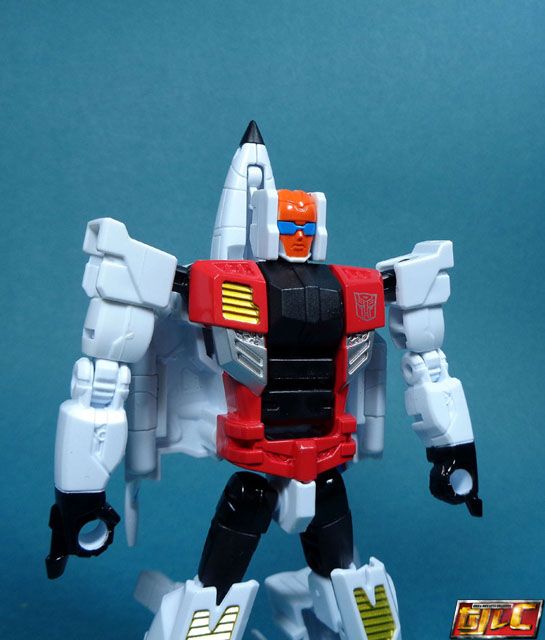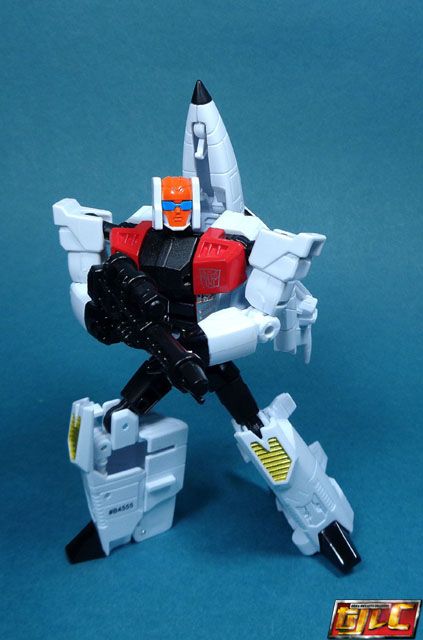 In the IDW comics Slingshot was reportedly killed in action when Superion first went up against Devastator (Slingshot's Spark was extinguished, according to Wheeljack).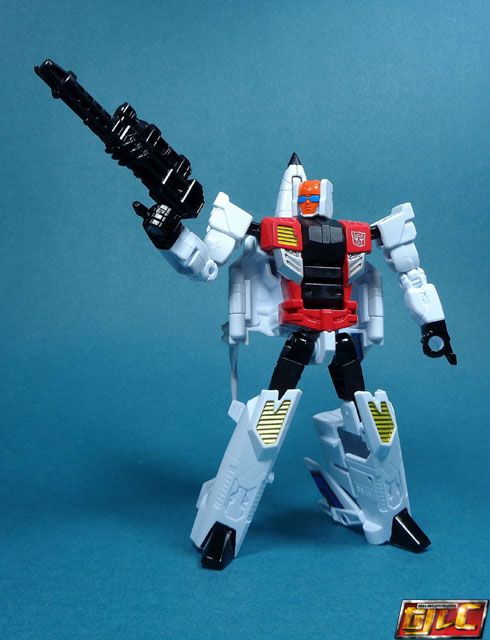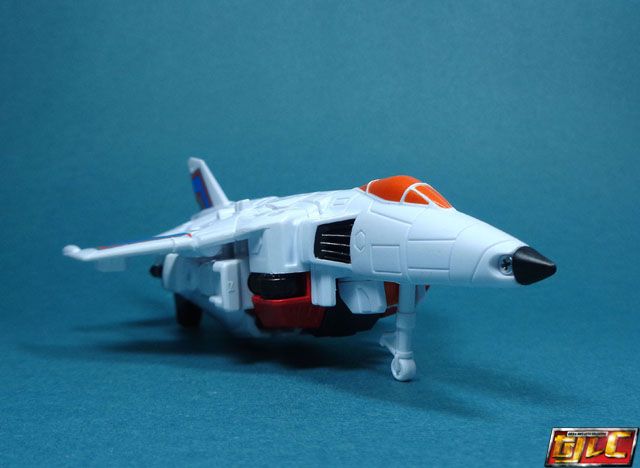 Comparison with the Takara version (Takara on the left)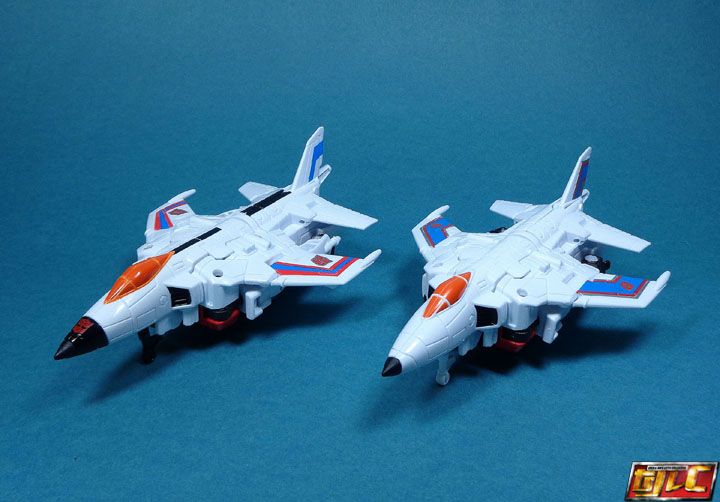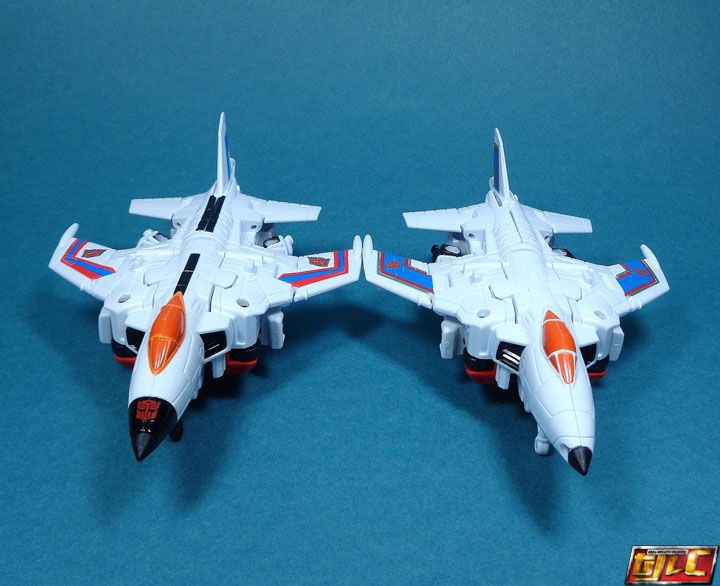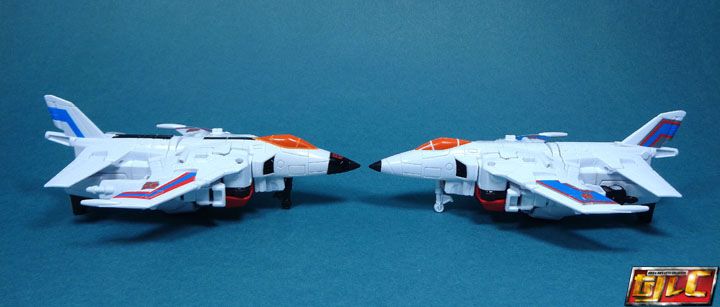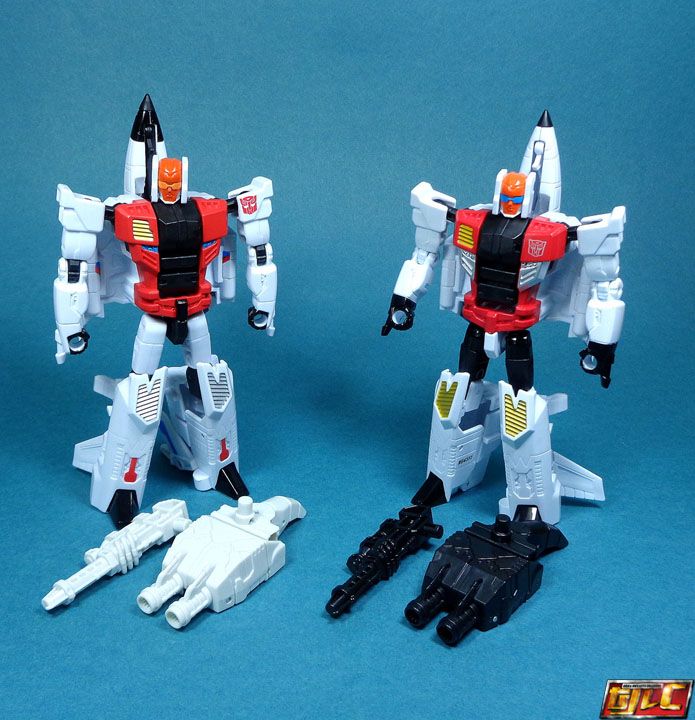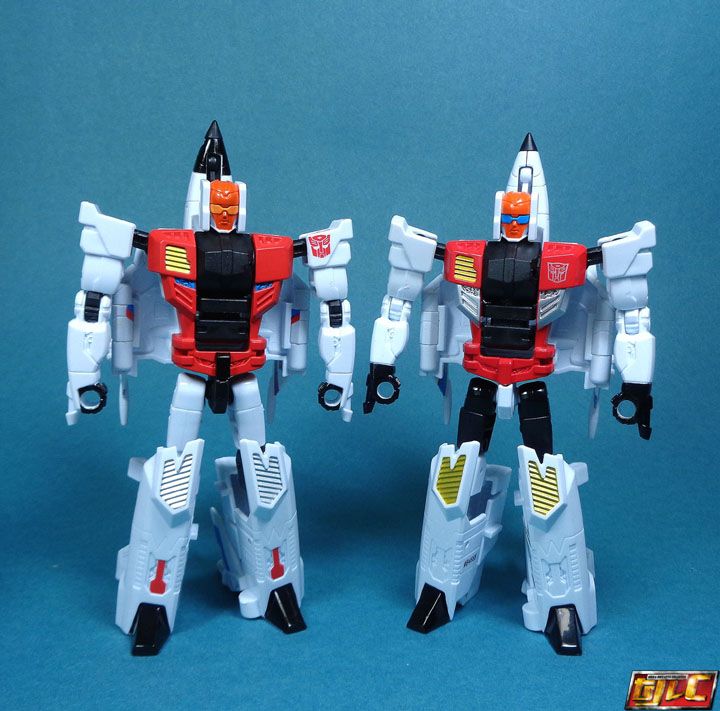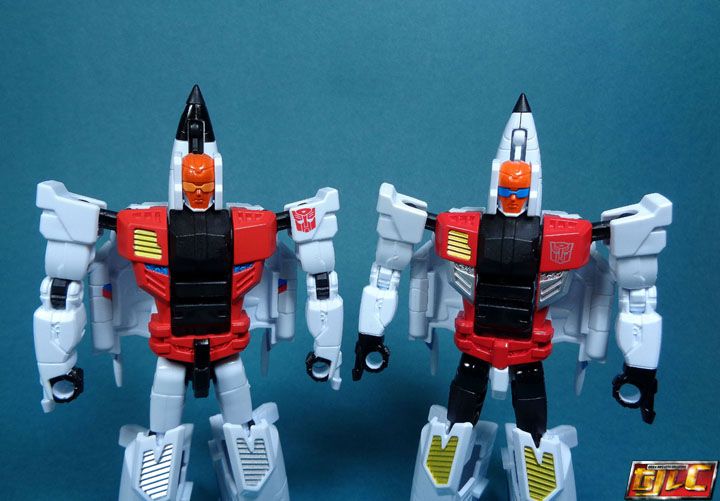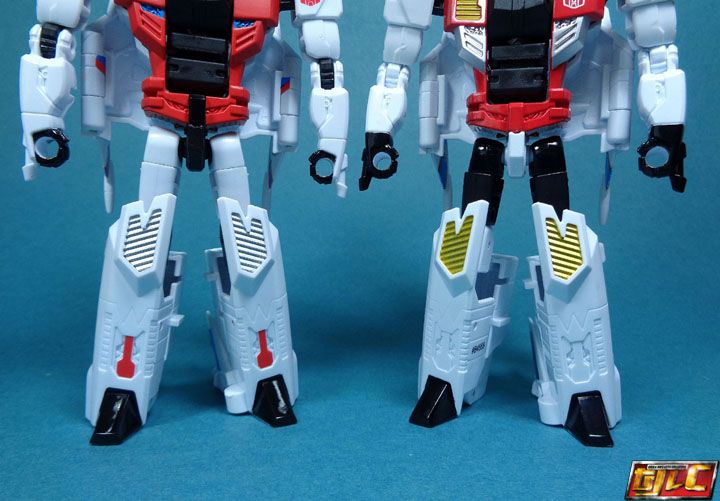 The Original Aerialbots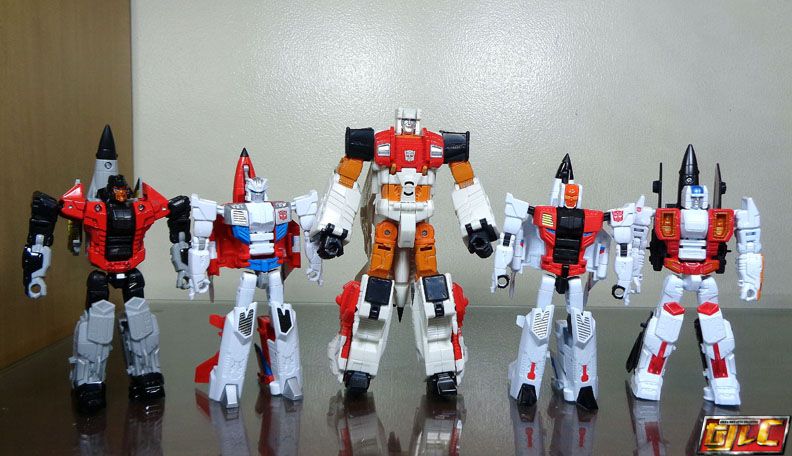 Just to give some ideas on display options.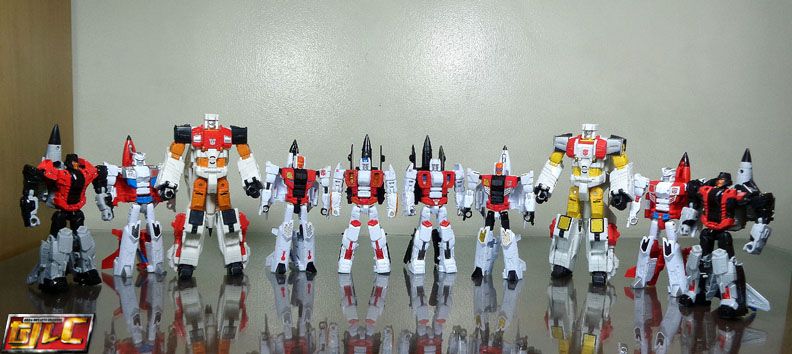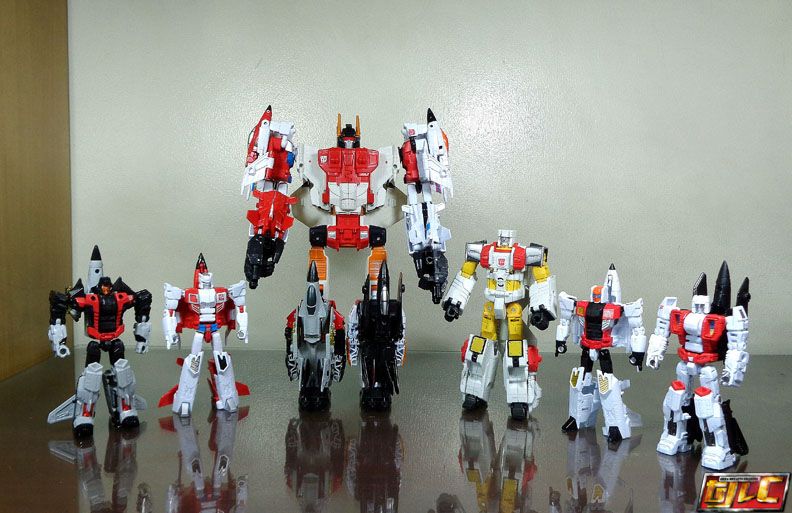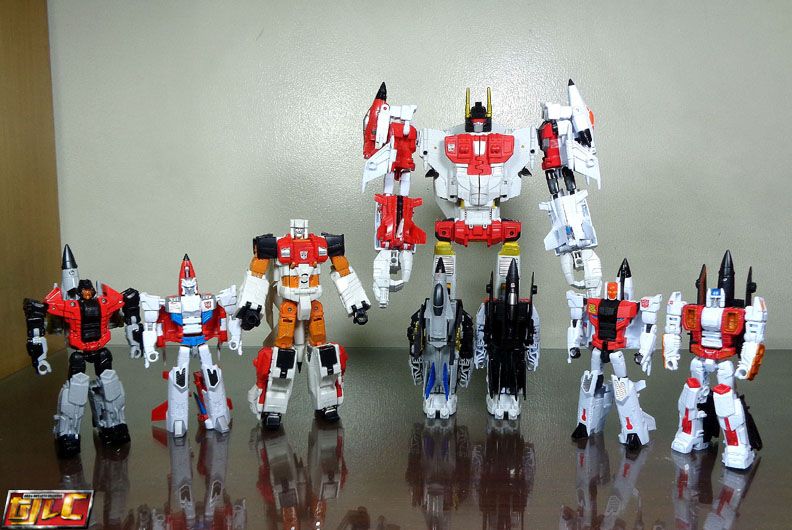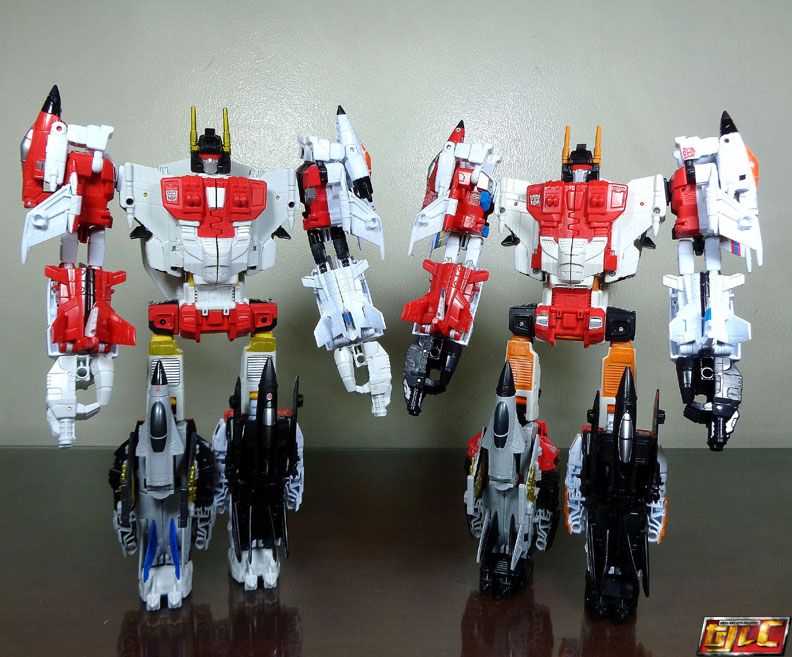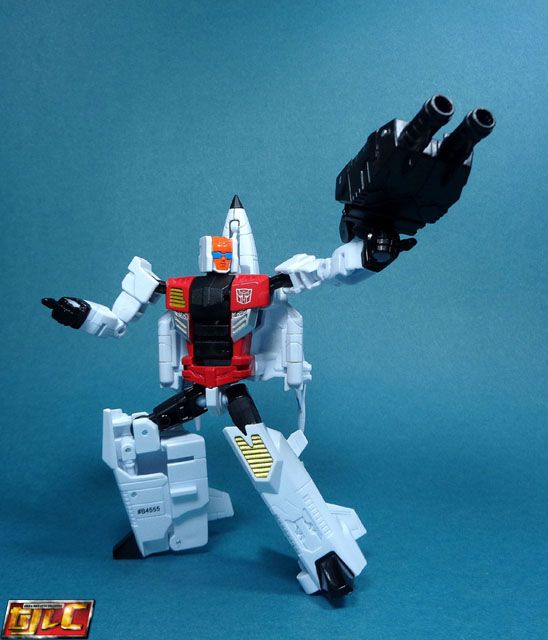 Gold