Transformers Fall of Cybertron Starscream
Starscream comes with the Neutron Assault Rifle, which appears in the game.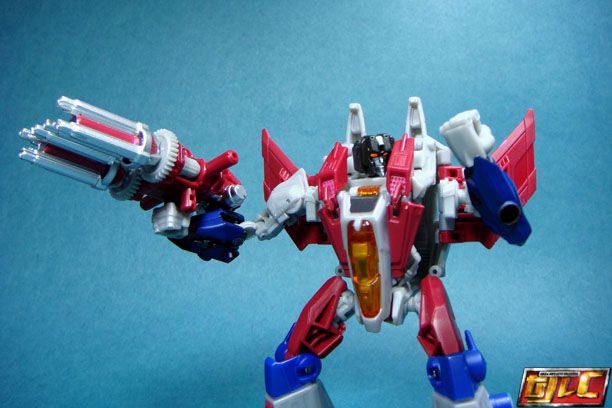 The Neurton Assault Rifle can be seperated into two guns.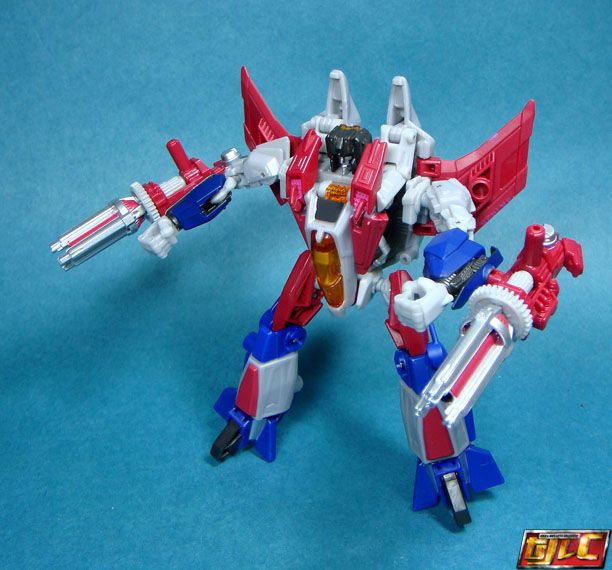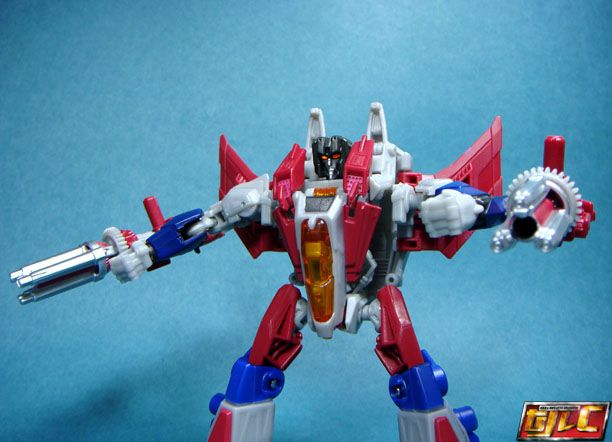 Starscream gets his moment to shine in the Fall of Cybertron game, when he takes command of the Decepticons, following Megatron's …uh, brief destruction.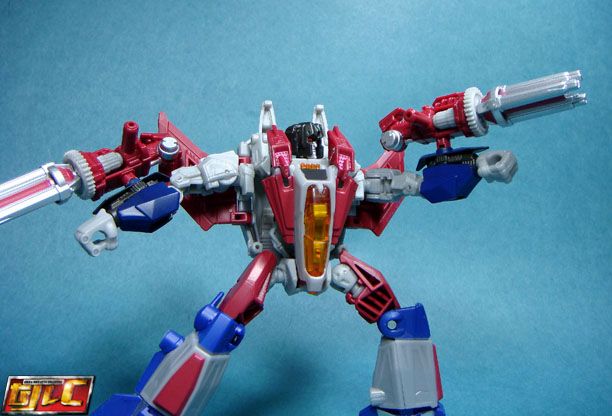 Gold