Transformers Generations TG 21 Springer – Takara Version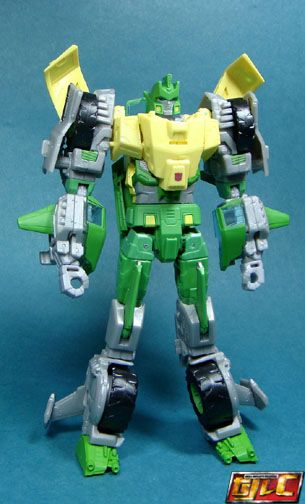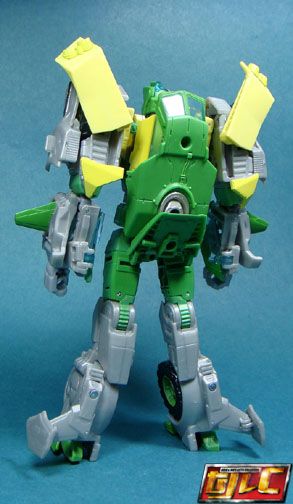 Right off the bat, you'll notice the green parts of his hips don't match the shade of his thighs. Oh well..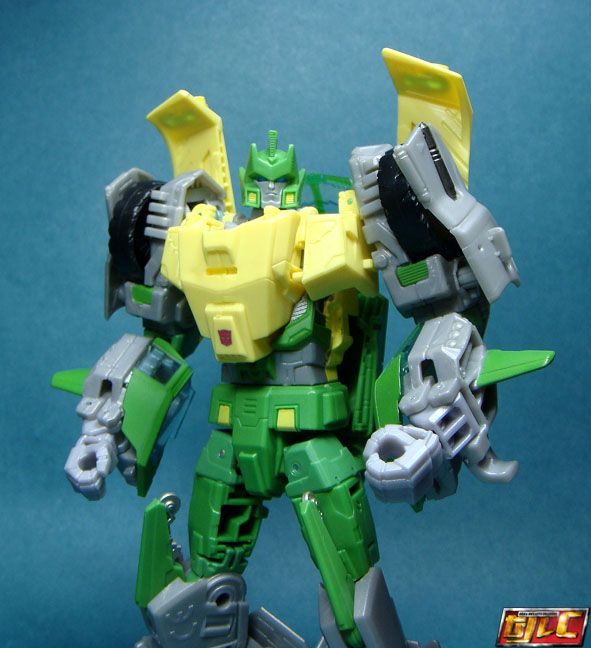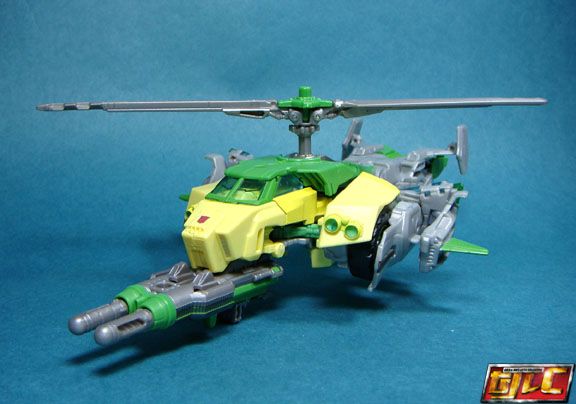 Springer comes with a sword and projectile-launching rifle.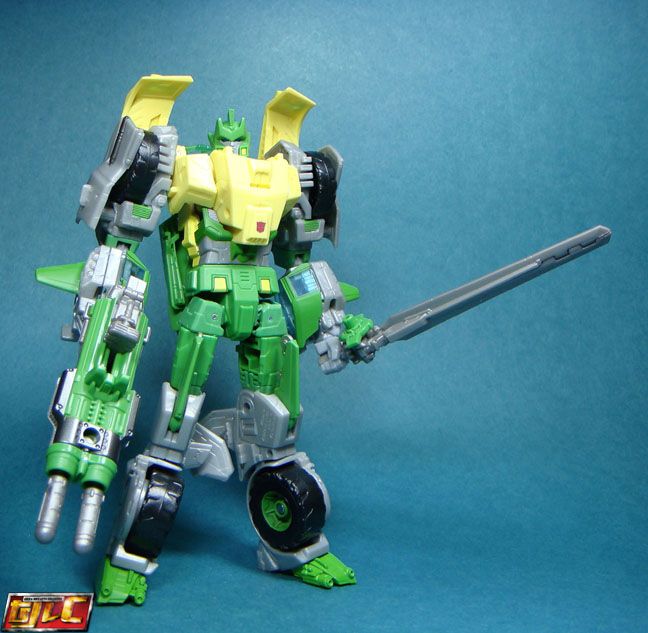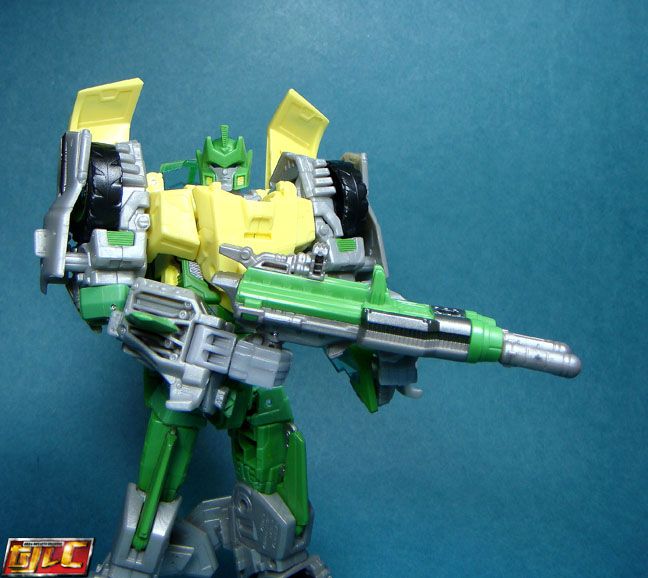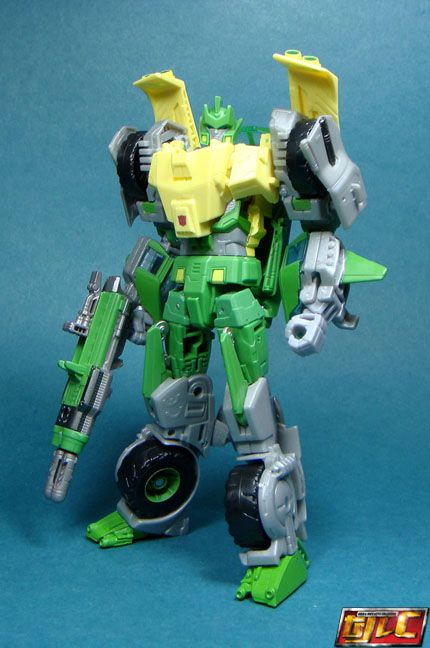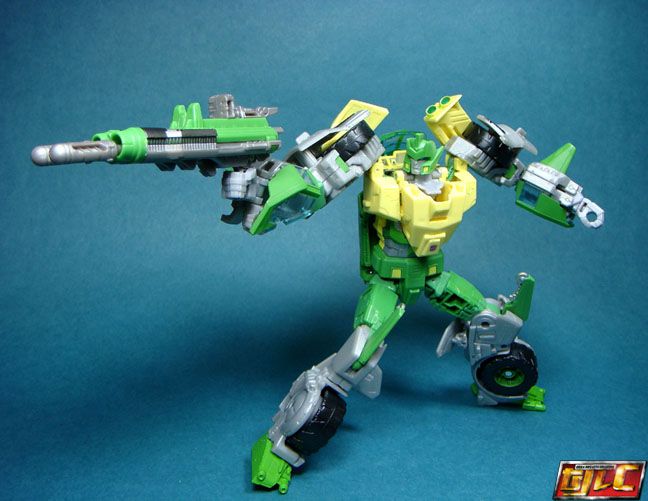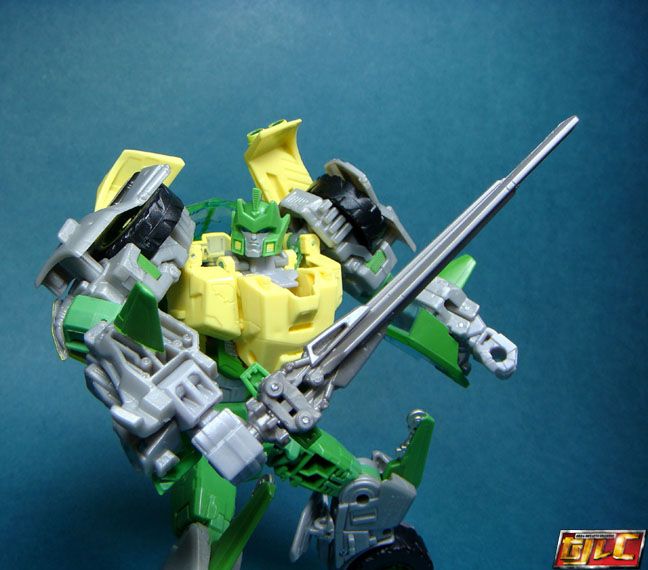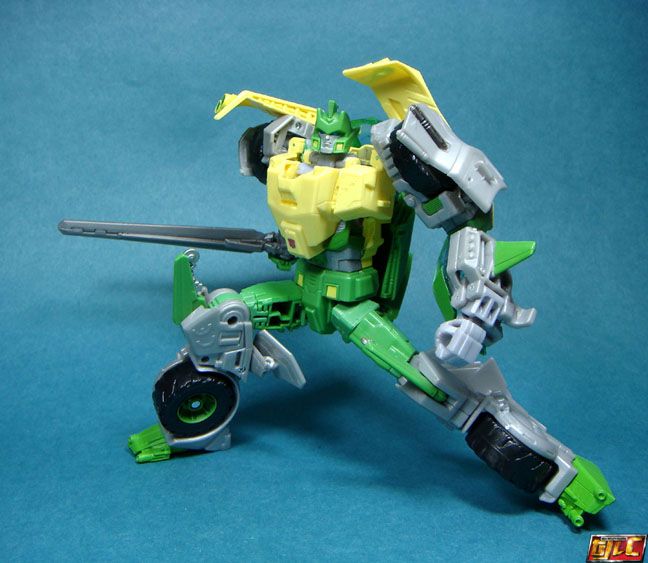 For a Voyager, Springer is pretty tall.. taller than Optimus Prime.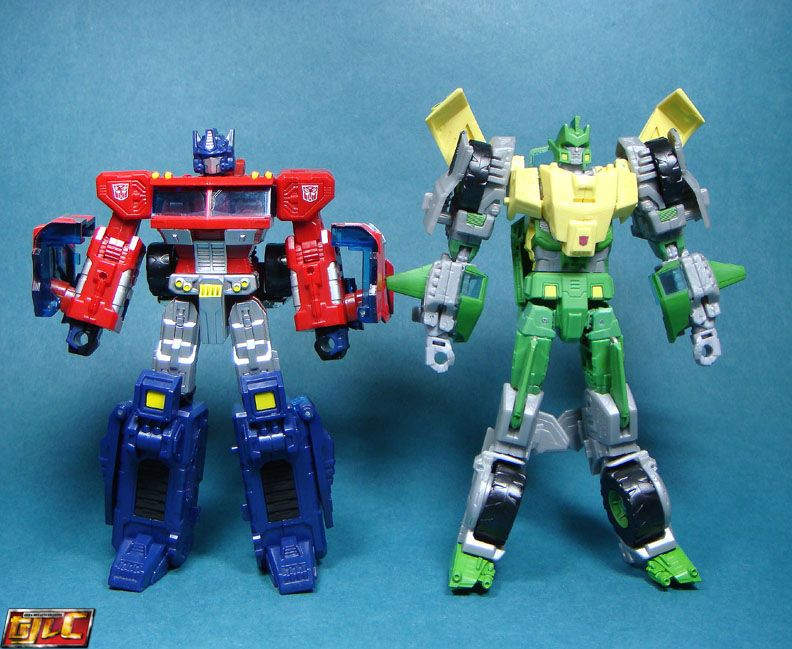 With his Deluxe version.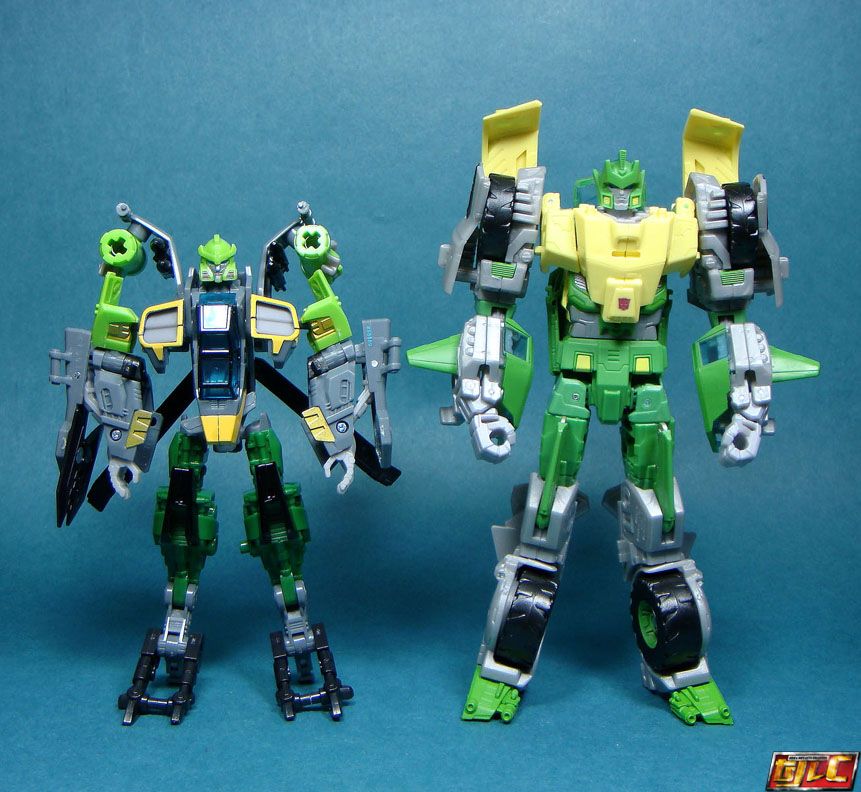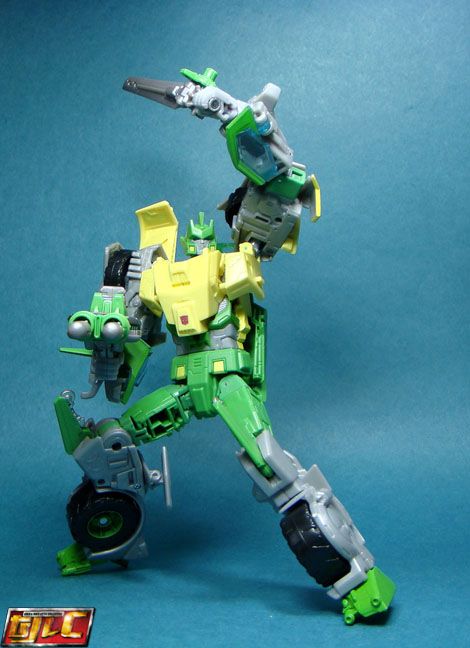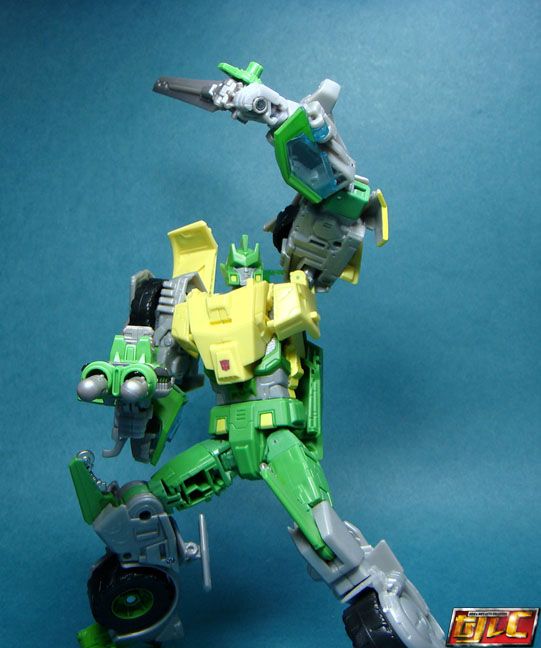 I absolutely love this figure. The best Voyager figure I've come across in a long time.
Gold