Transformers Generations TG-28 Trailcutter and Hoist
Trailcutter
The shade of red parts really make this figure better than the Hasbro version. I just wish the eyes were painted blue.

Comparison with the Hasbro Trailcutter.
Takara on the right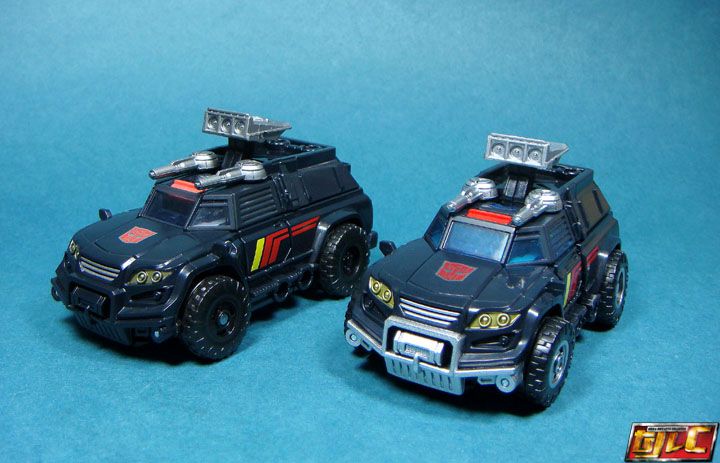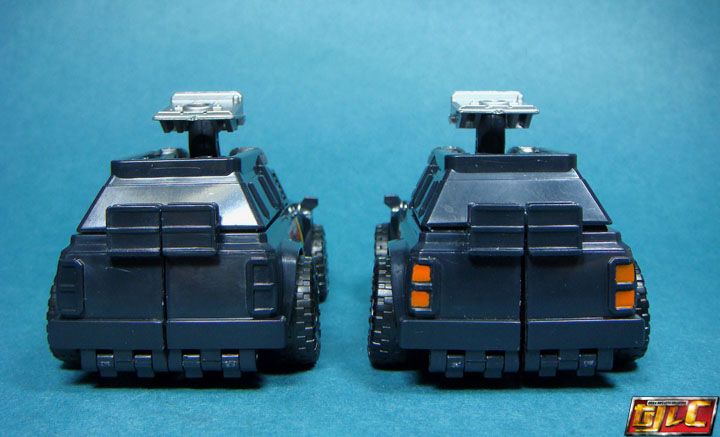 Silver paint on the guns are darker on the Hasbro version (left).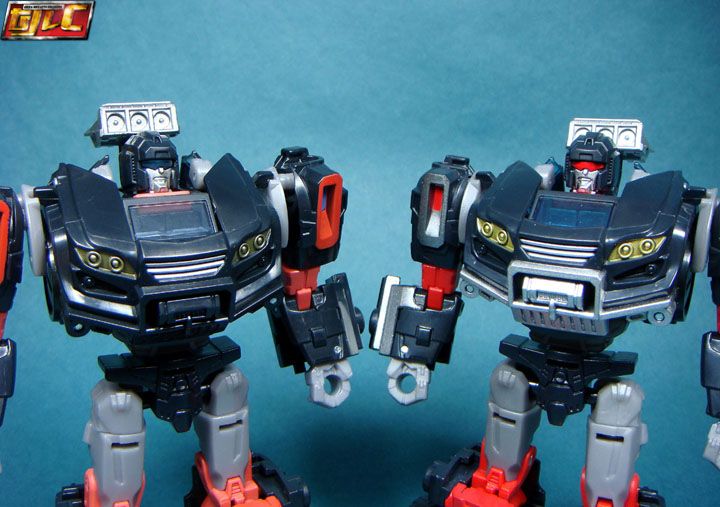 I didn't bother getting the Hasbro Hoist, the colors were just way too off from the cartoons and toy designs.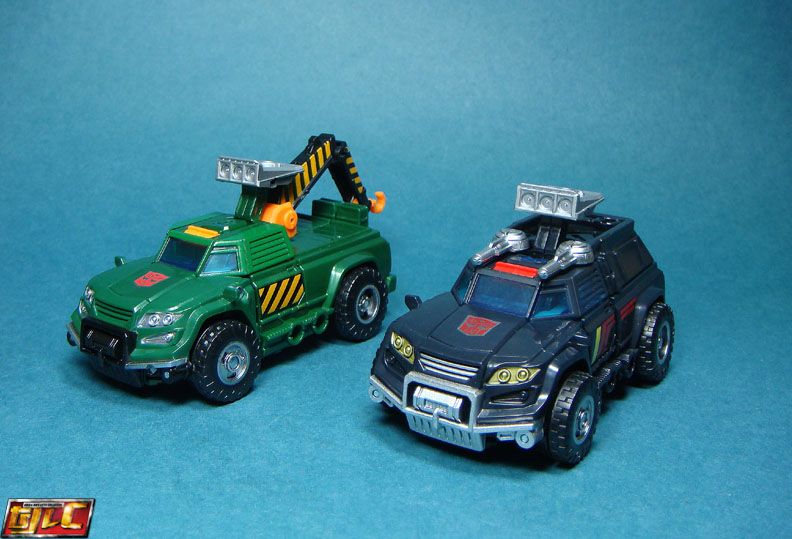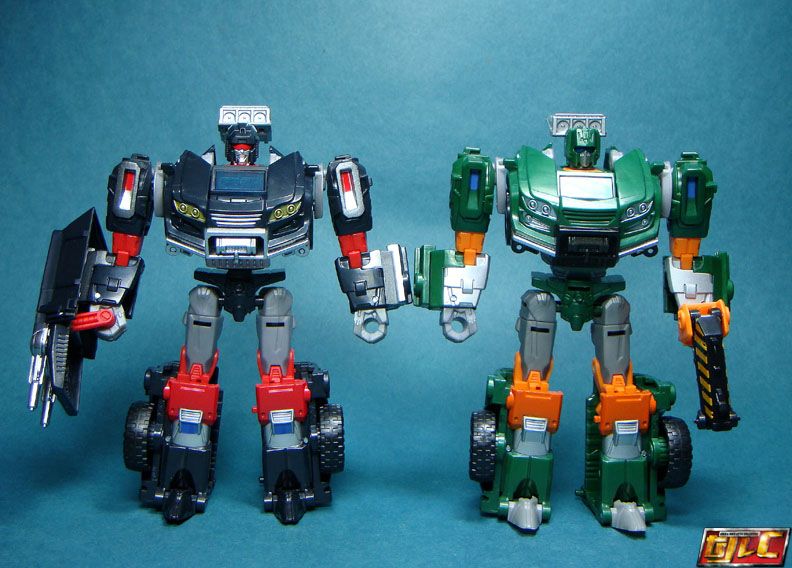 Hoist with TF United Grapple. Autobot Architects and Engineers.

Gold