Transformers Go! G-11 Hunter Optimus Prime (Takara's Transformers Prime Beast Hunters line)
Sword attaches in vehicle mode too.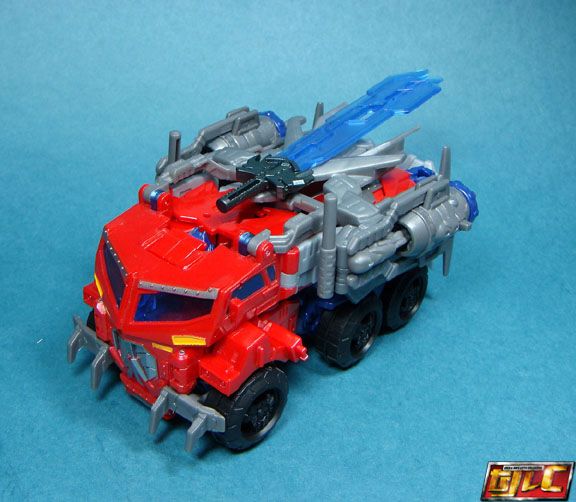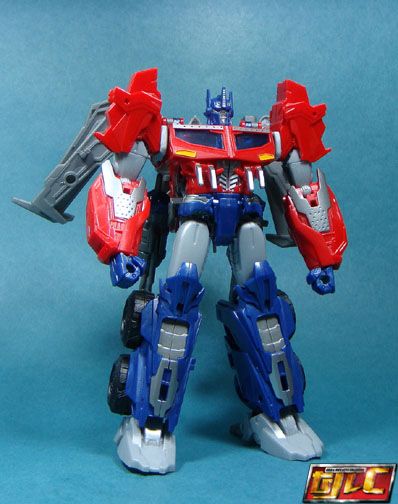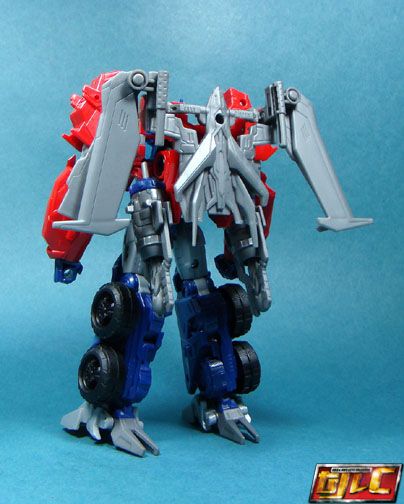 I do wish they made Prime's face "mask on" here instead of the exposed lips look.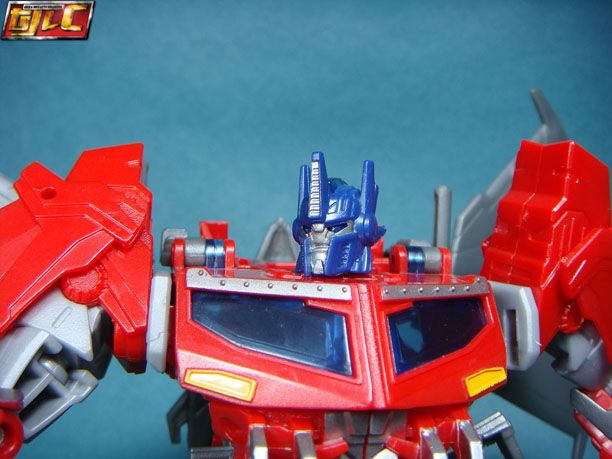 Wings deployed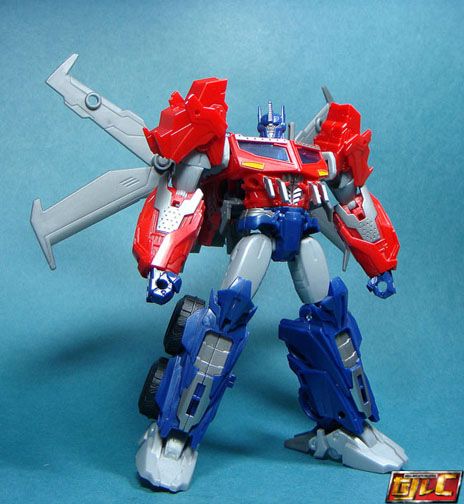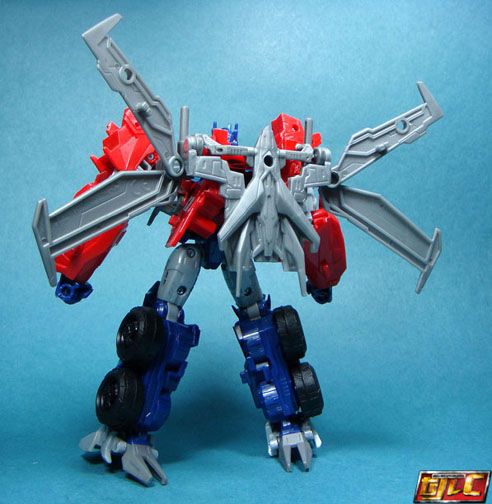 Cannons attach to Prime's sides in robot mode.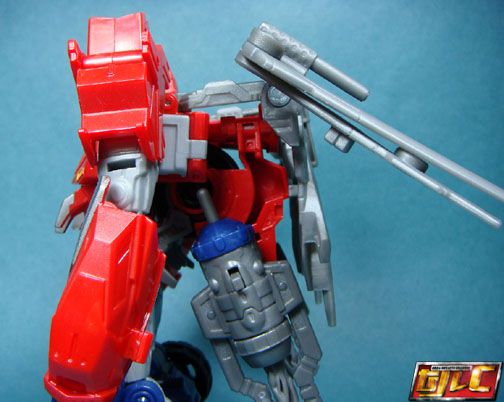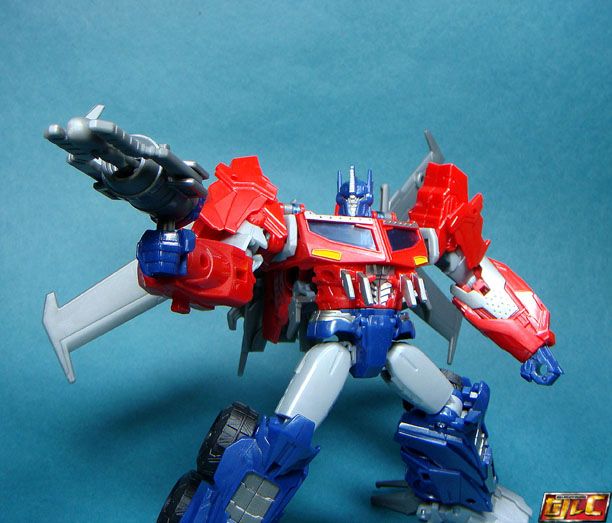 Twin cannons.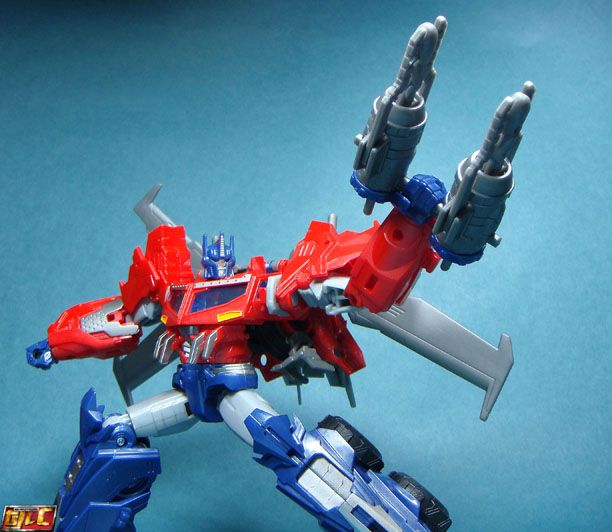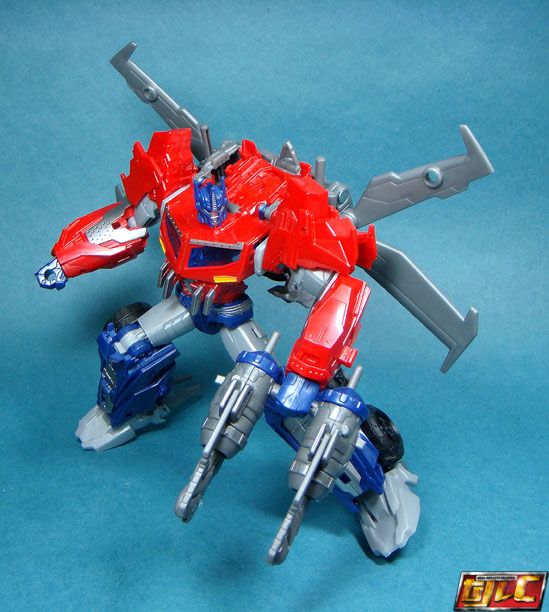 Comparison with Voyager Takara TF Prime Optimus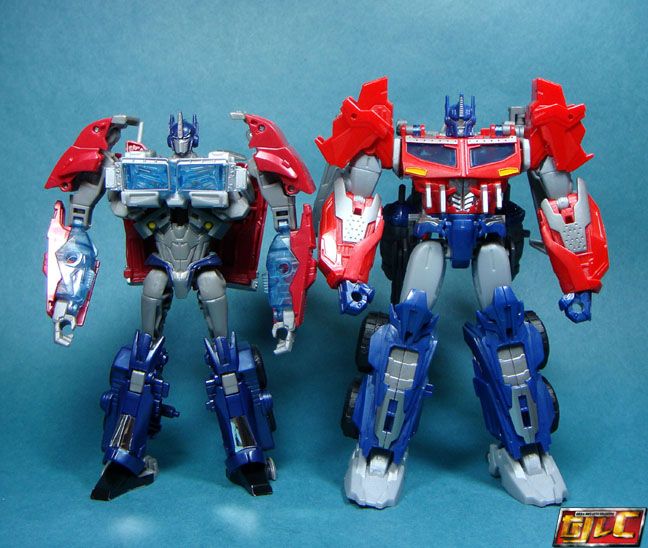 Comes with Star Saber.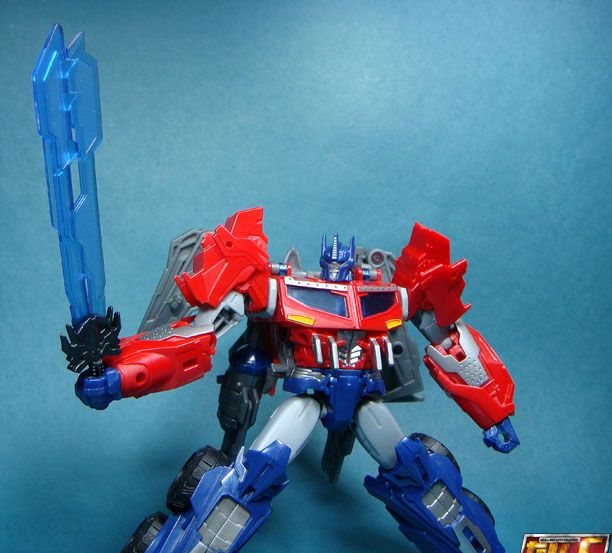 Sword plugs into Prime's back.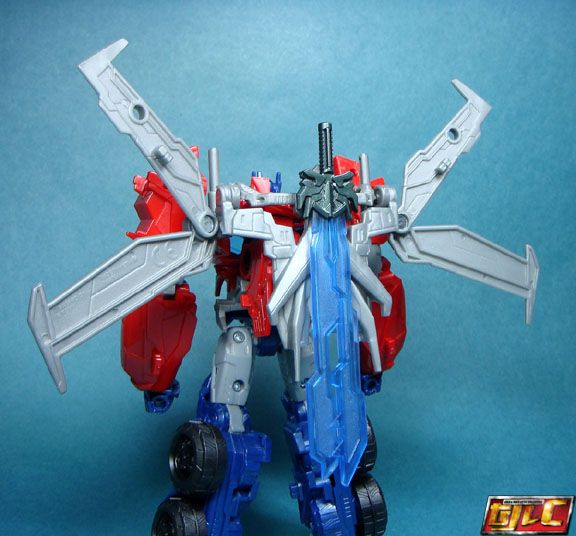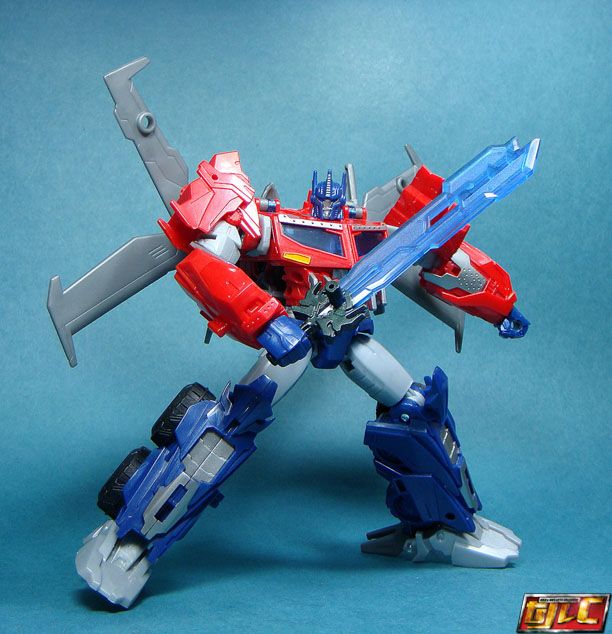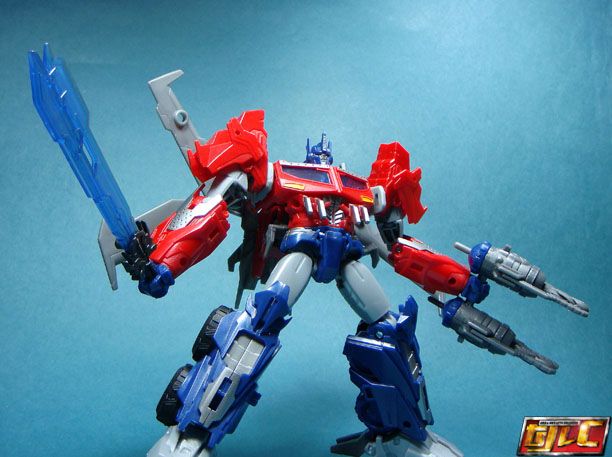 Gold