Transformers Legends LG-02 Optimus Primal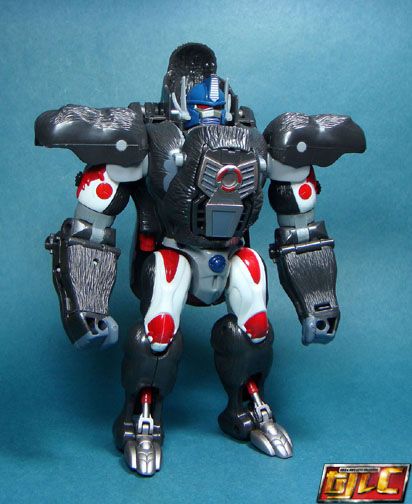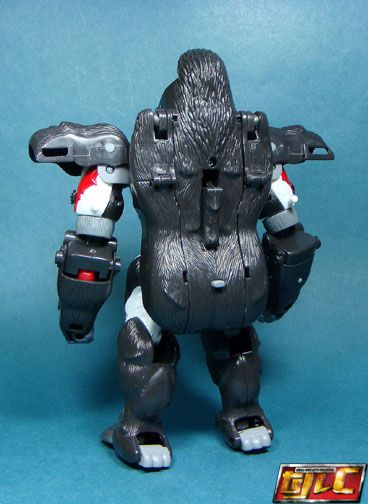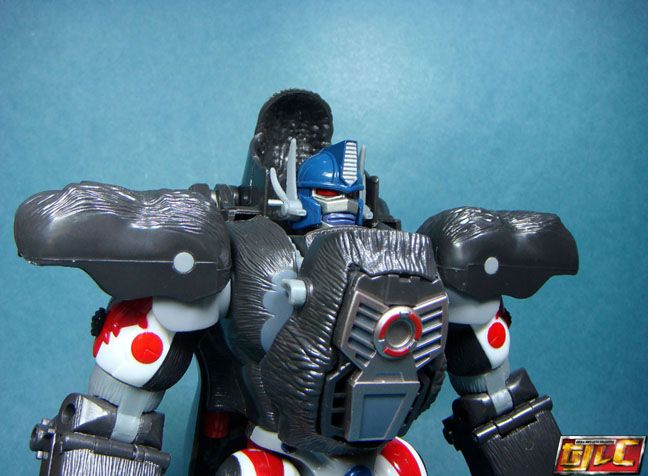 Optimus Primal is a reissue of the 10th anniversary 2 pack version (head has lips, unlike the original release).
Legends version on the left (silver mask, darker grey colors).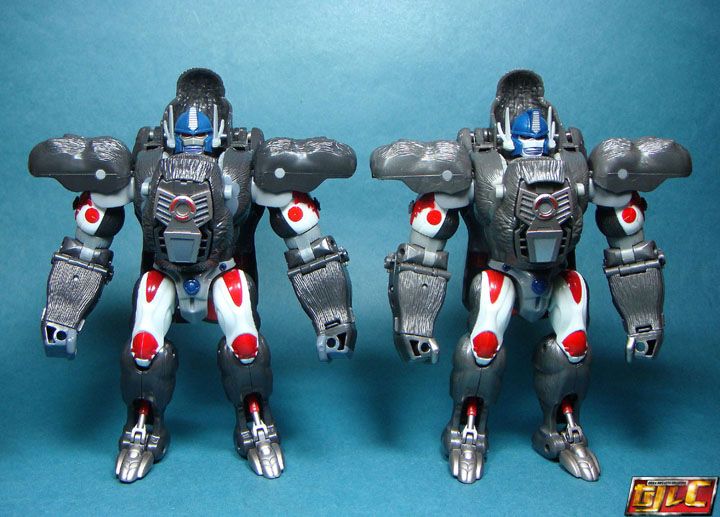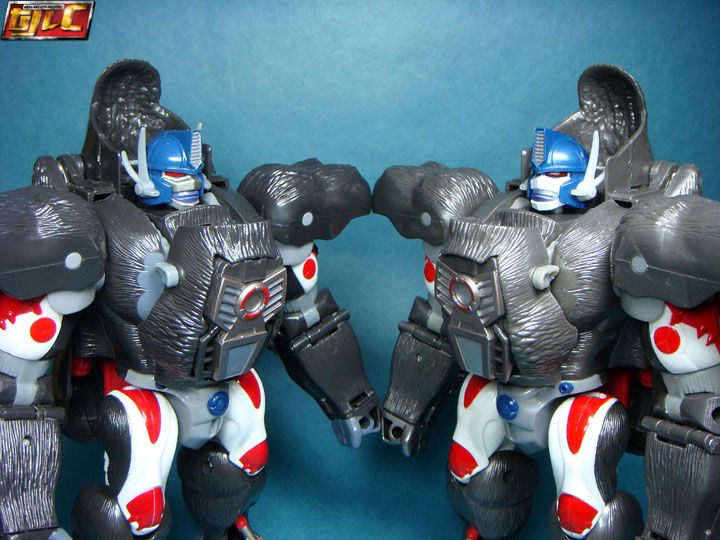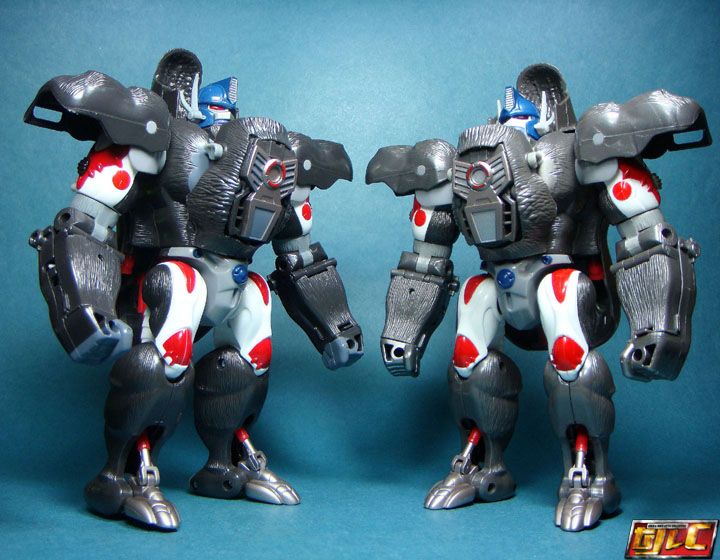 Swords and shoulder cannons.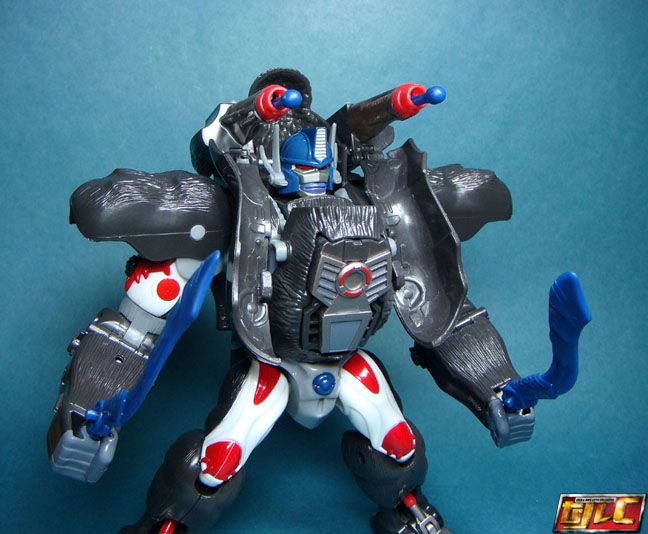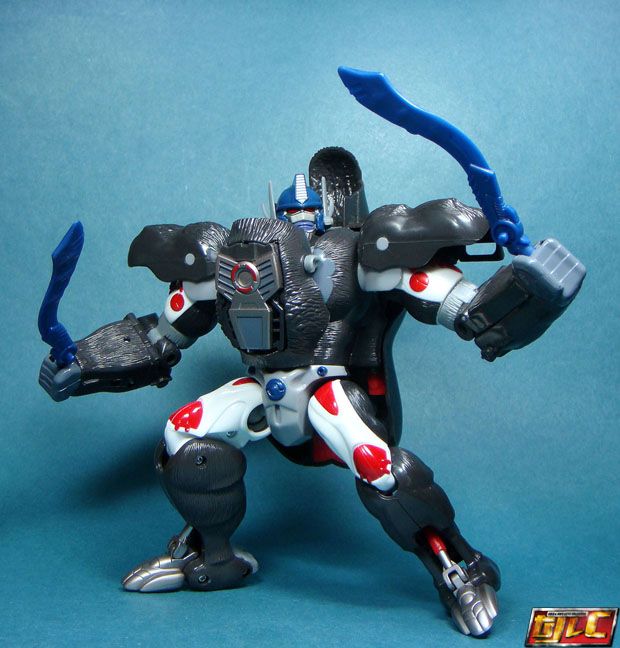 Mace (hidden in right forearm) and left arm transforms into a cannon).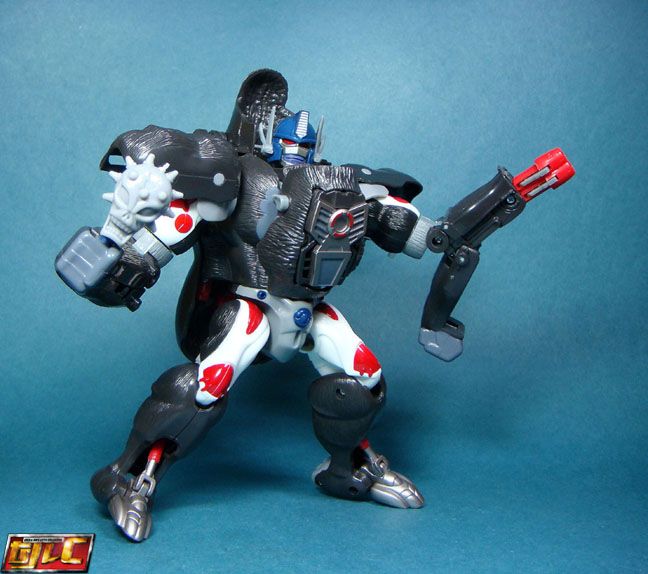 The original Maximals toys never looked so good! .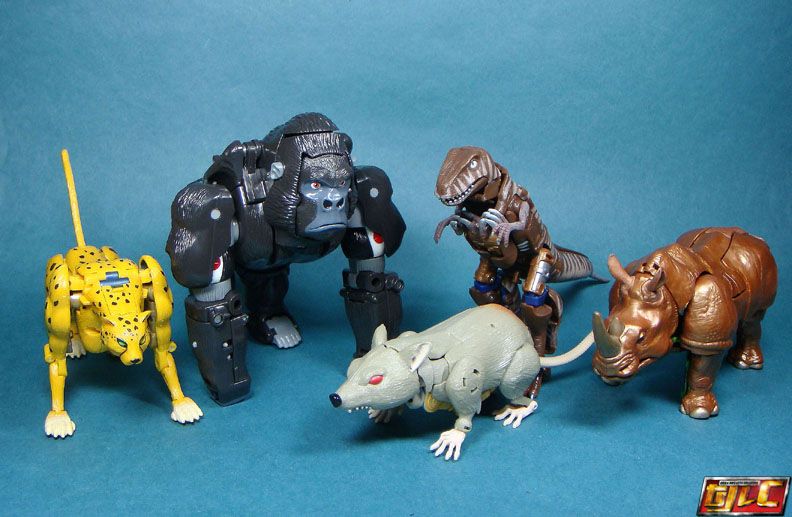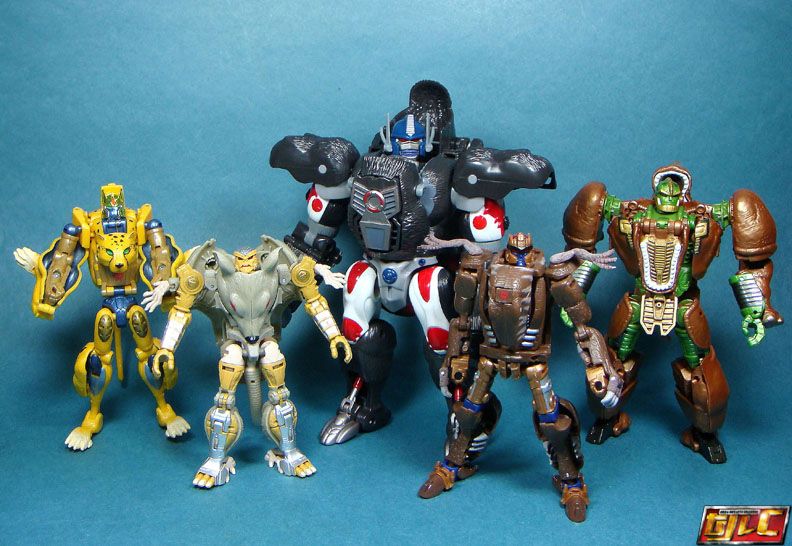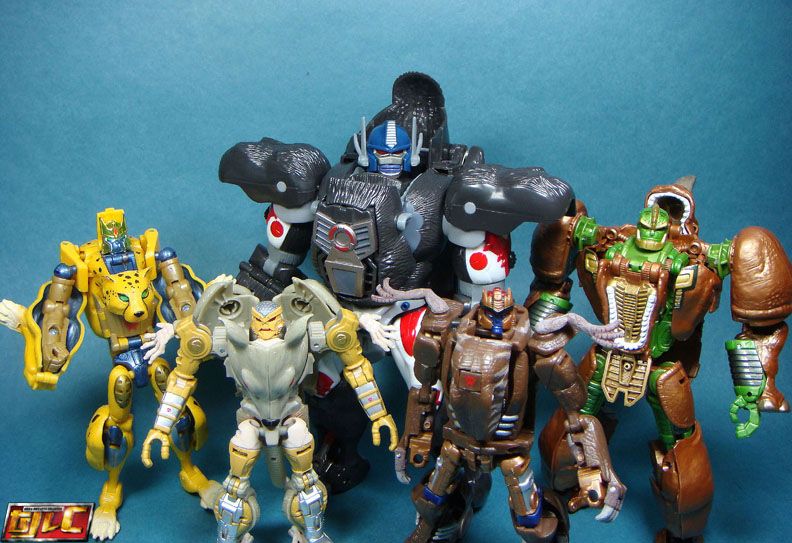 "That's just Prime…"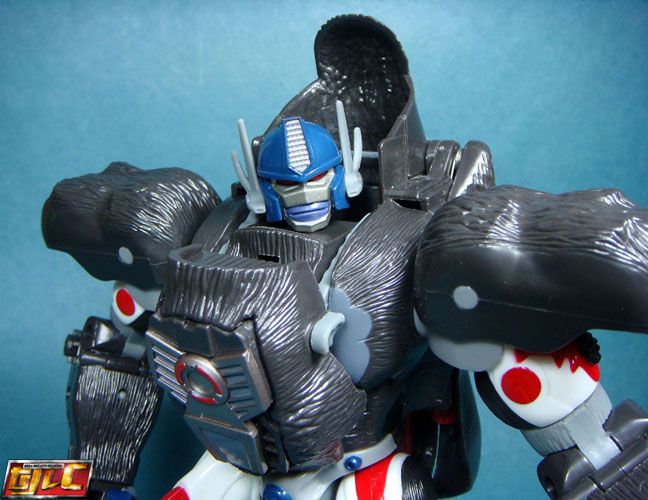 Gold