Transformers Maketoys Armageddon – Year of the Horse Omega Supreme upgrade kit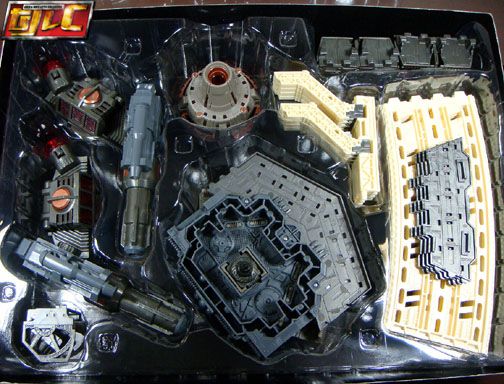 Oh geez, this thing has been on the backburner for months now. I'm glad I finally found the time to give it a proper review.
Turn your Year of the Horse Omega Supreme from this: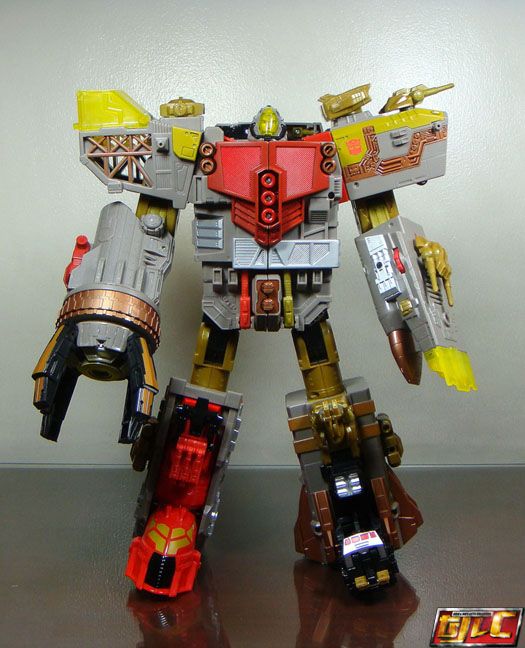 Into THIS!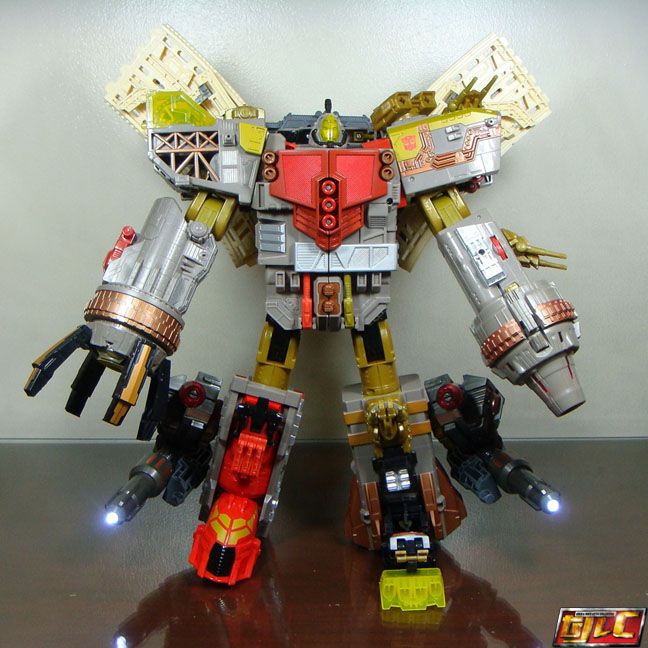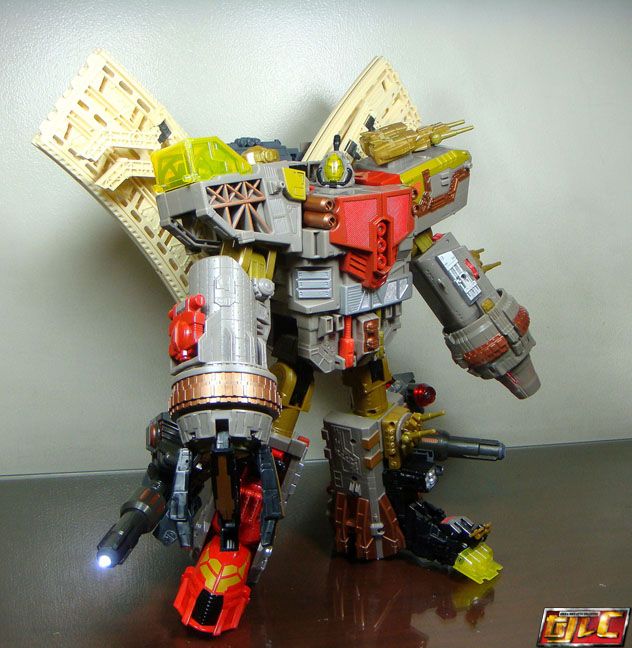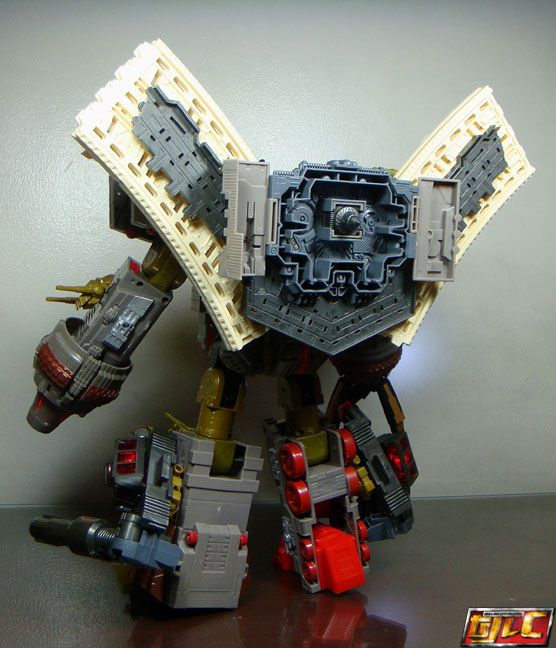 LED Lighting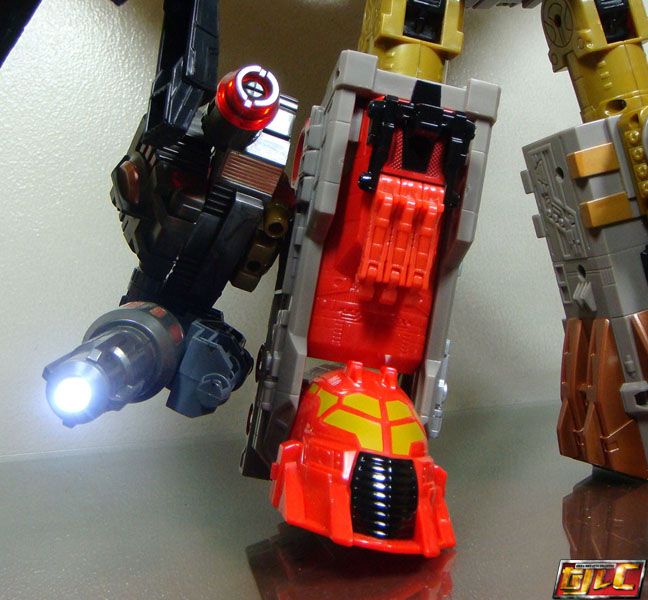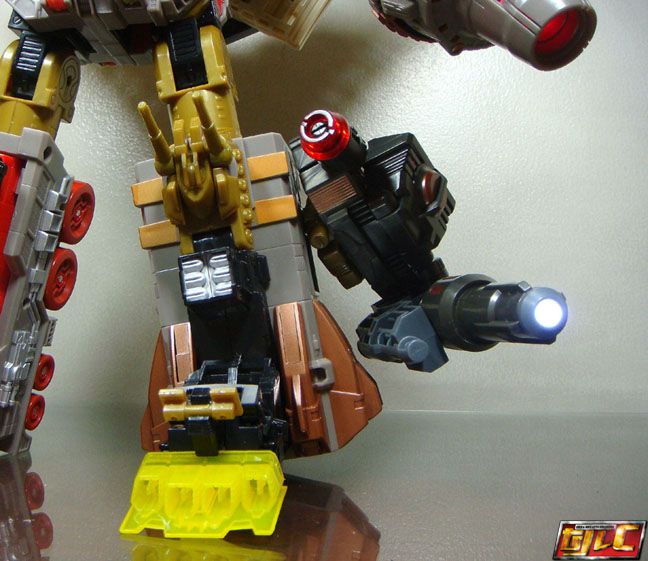 The LEDs are a nice touch but they do seem out of place for Omega if you're going for look accuracy. I wish they could be attached somewhere else.
The wings give it a more G1 look.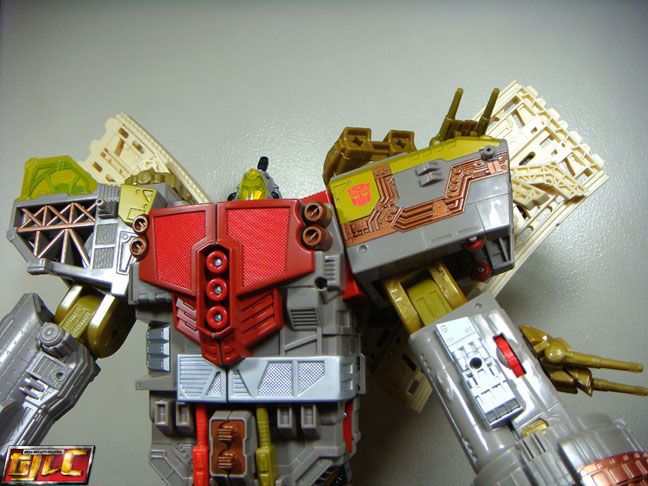 Added control console for the right shoulder canopy.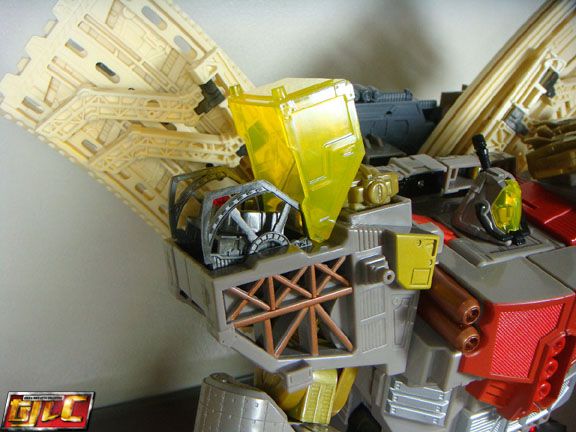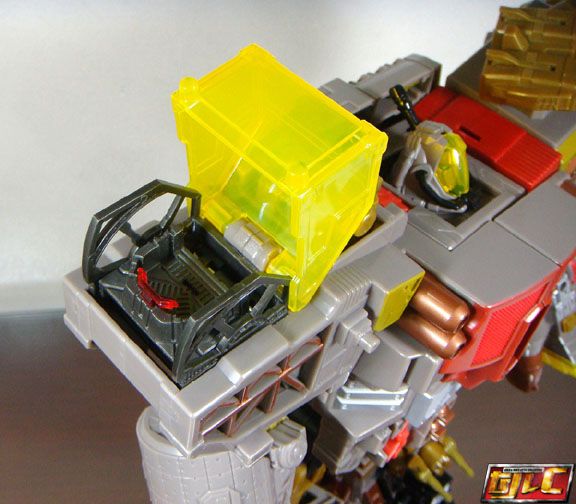 Of course the biggest improvement is in this left arm.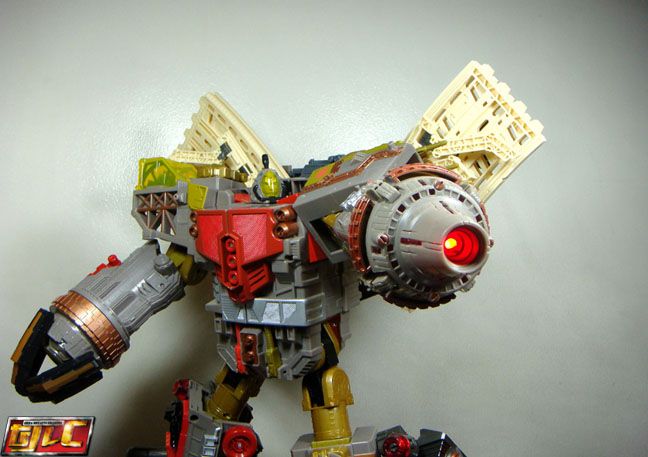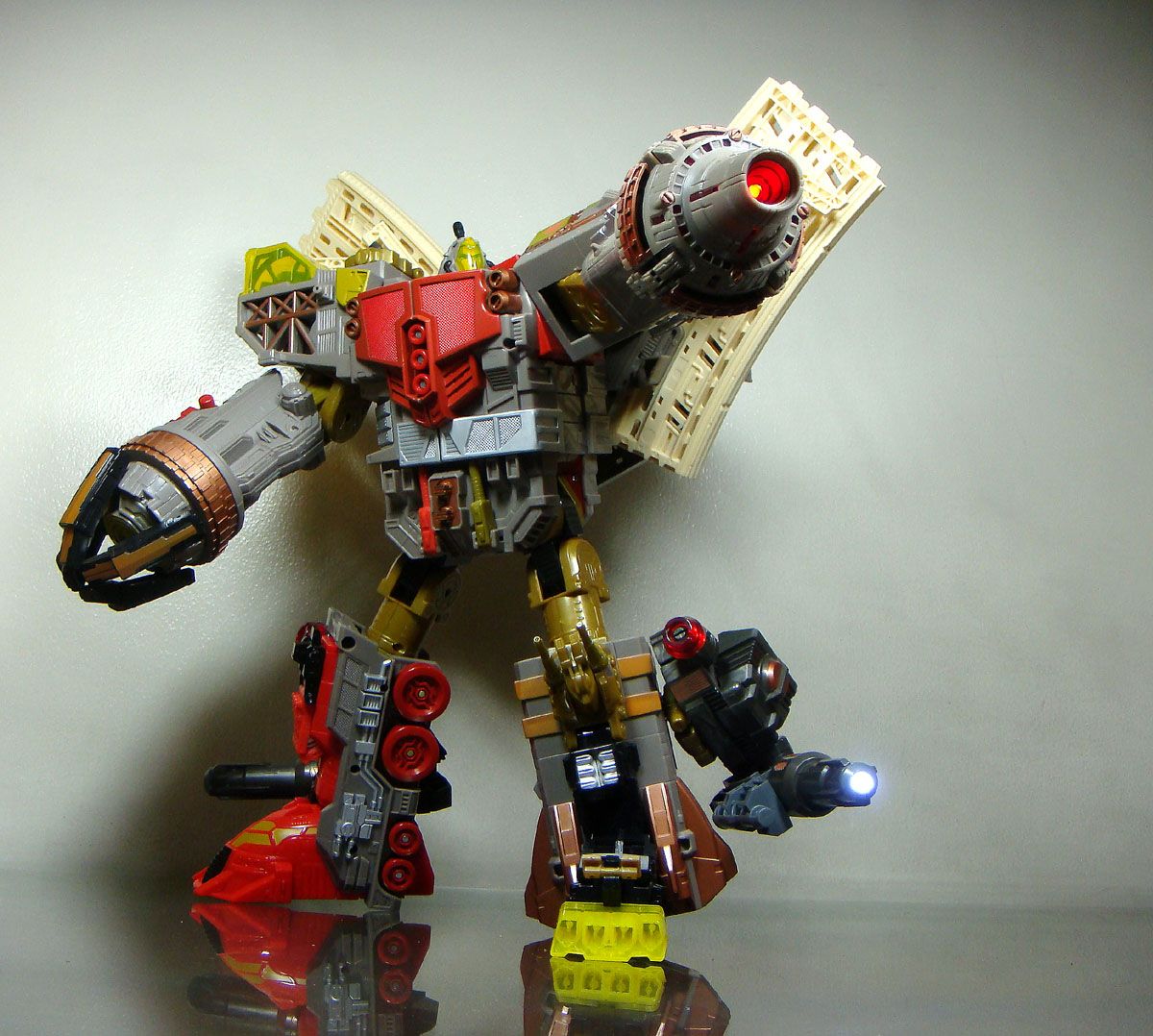 Rocket and base mode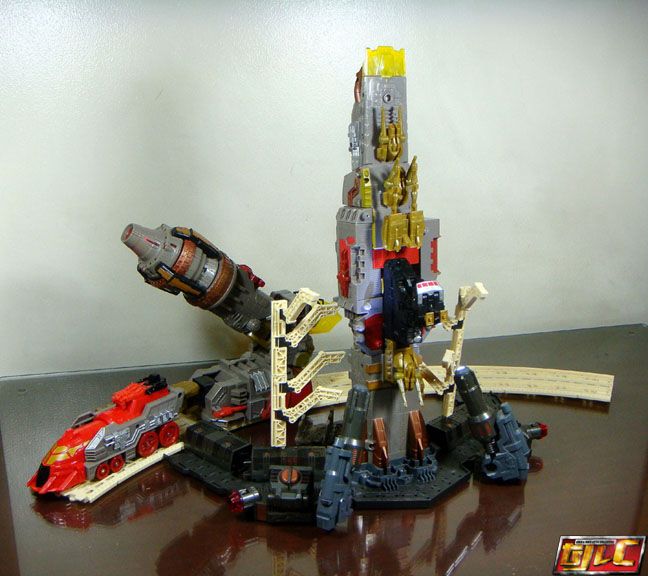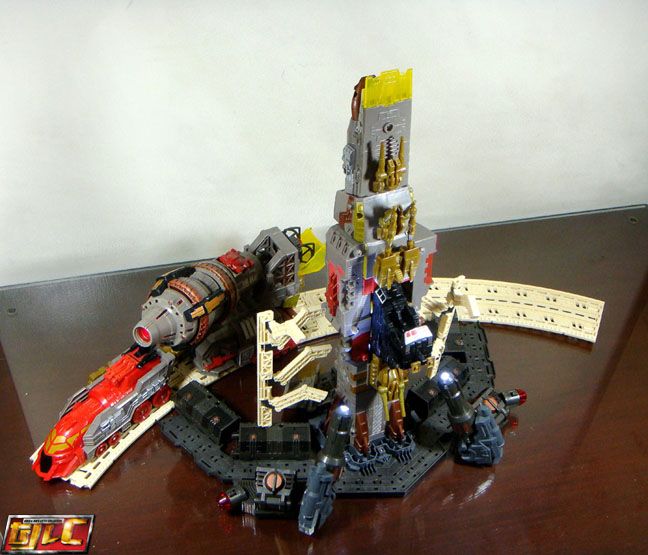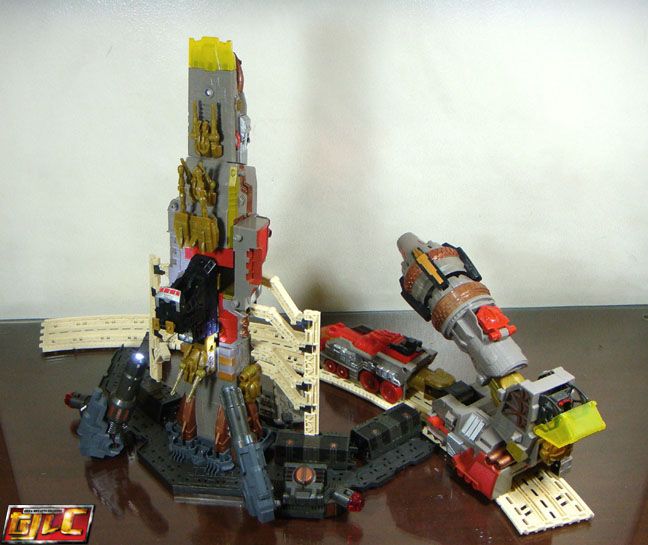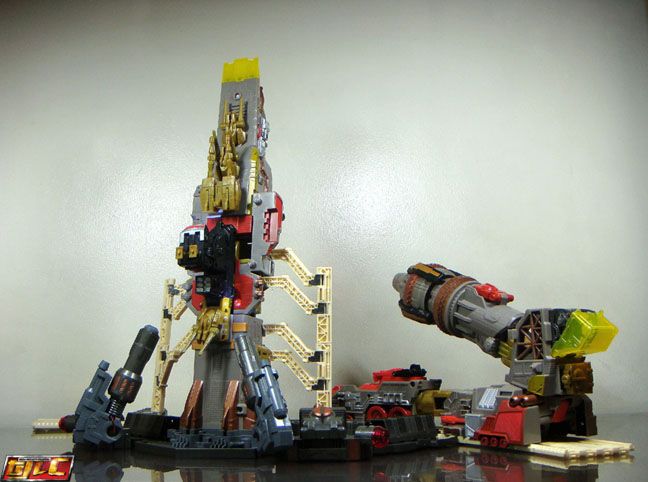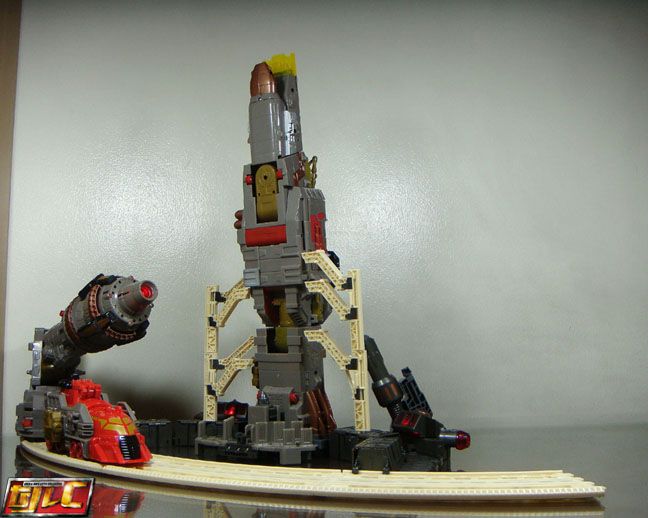 Rocket plugs into the base, no problem.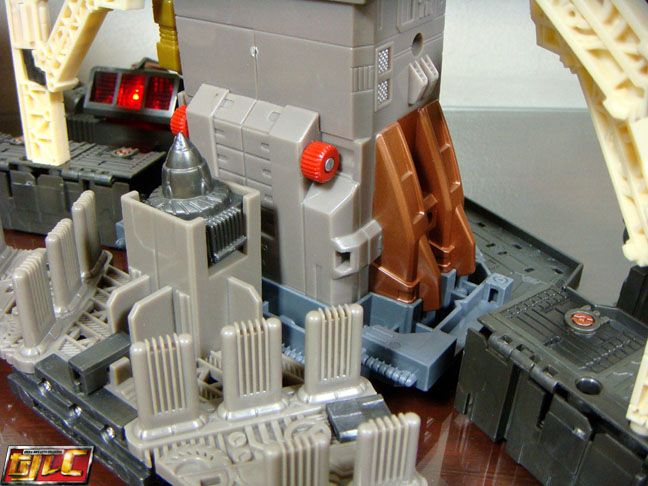 It's shame they didn't include extra tracks to complete the circle.
Gotta love these LEDs,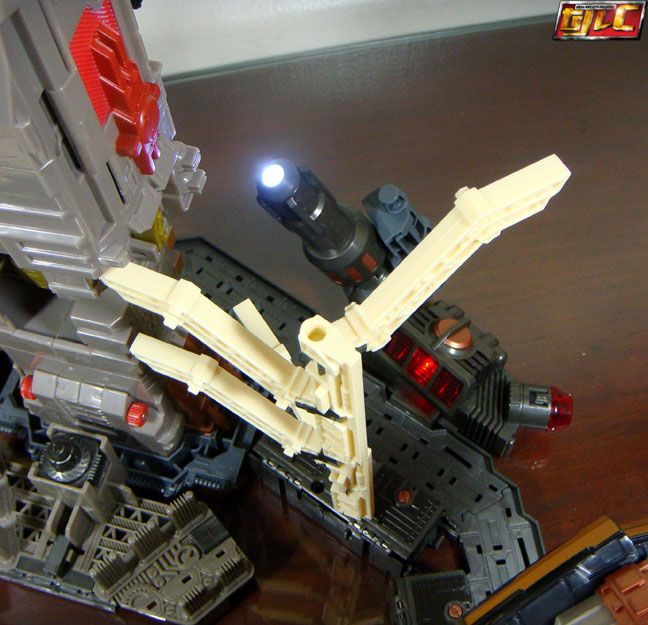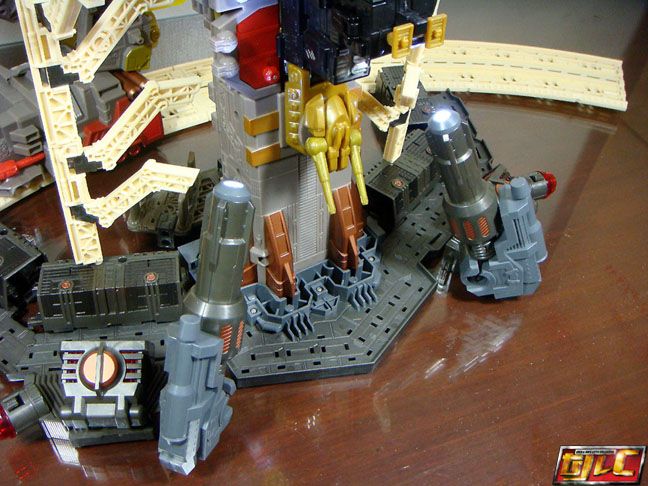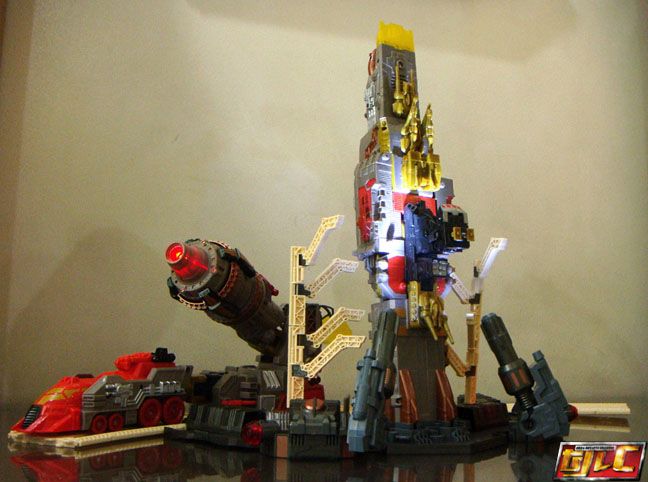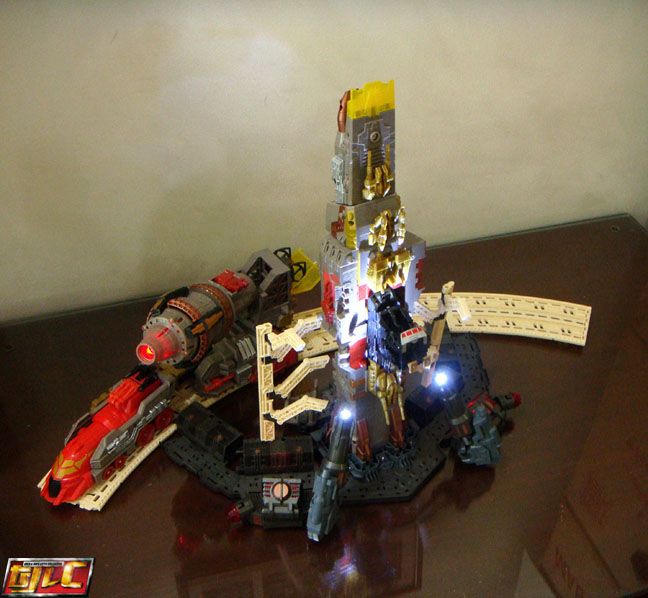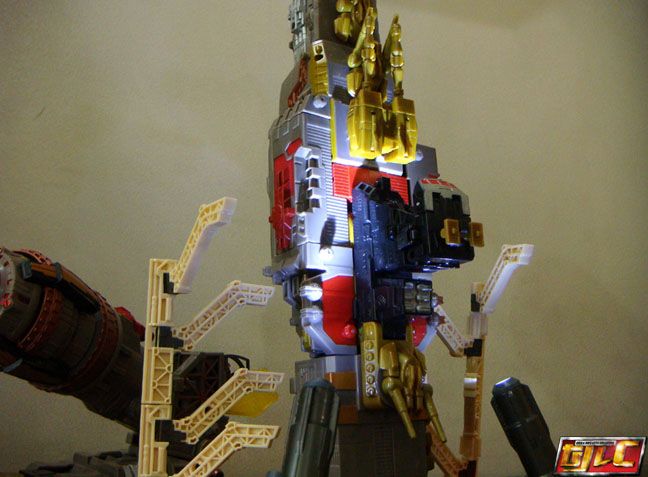 The whole set requires 8 pieces of LR44 batteries. 3 for each white LED and 2 for the left arm cannon.
Armored train.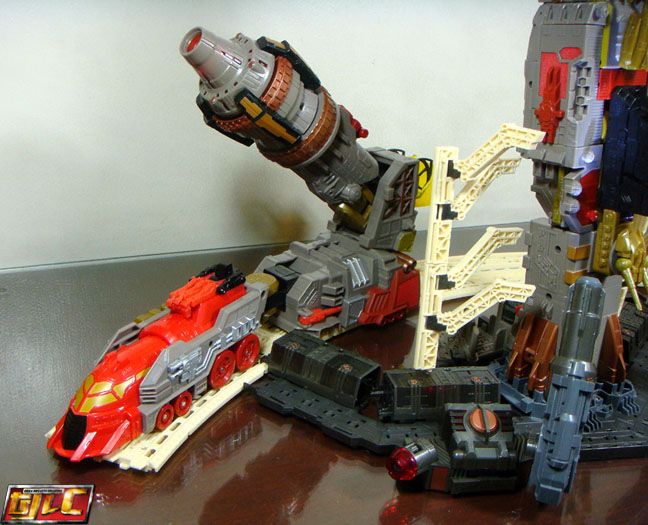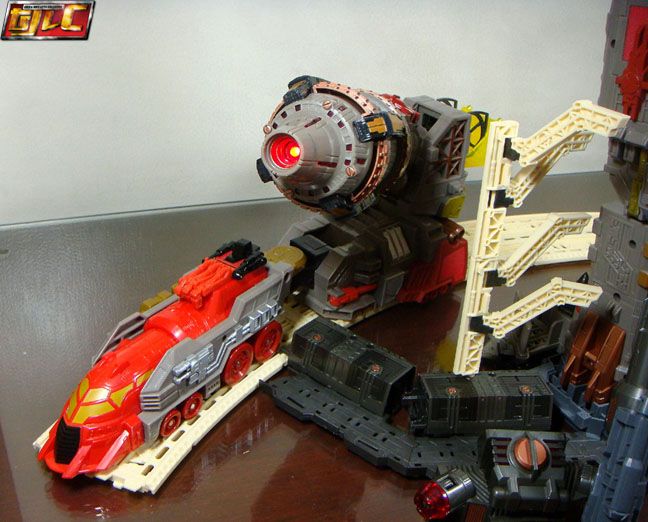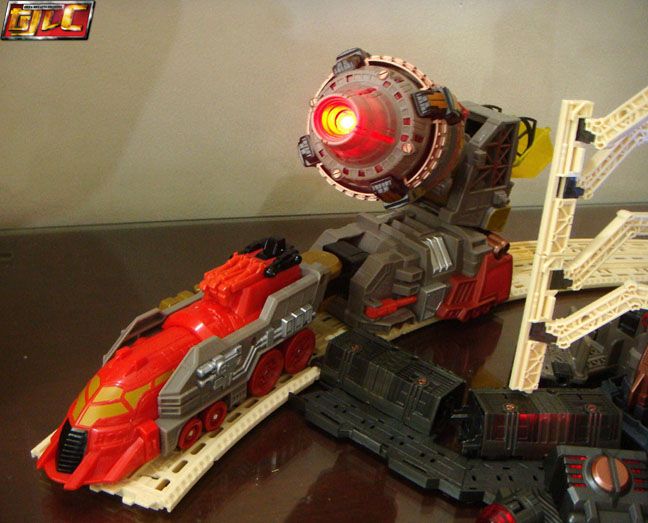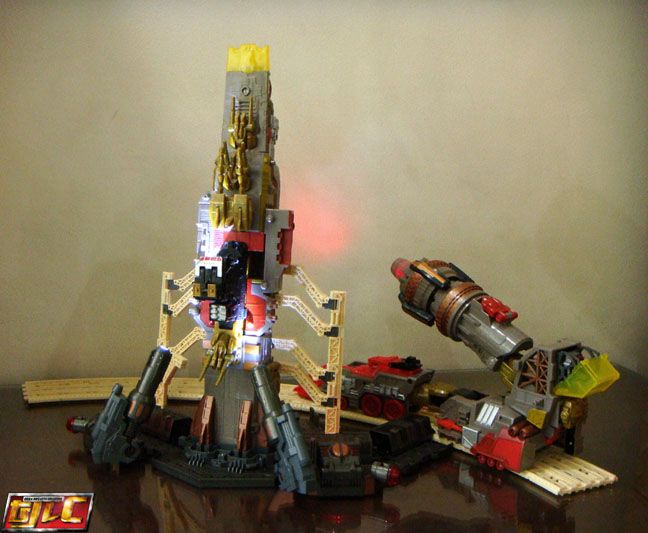 As awesome as this set is, it's not quite perfect. You still have to dislodge the doors here to plug in the backpack. I'm not too crazy about this as in the long run, it might ruin the hinges.
Also, if you look at the box, you will notice that the Rocket mode is supposed to have a different looking head. I guess they cut back on this to lower the SRP? Strange….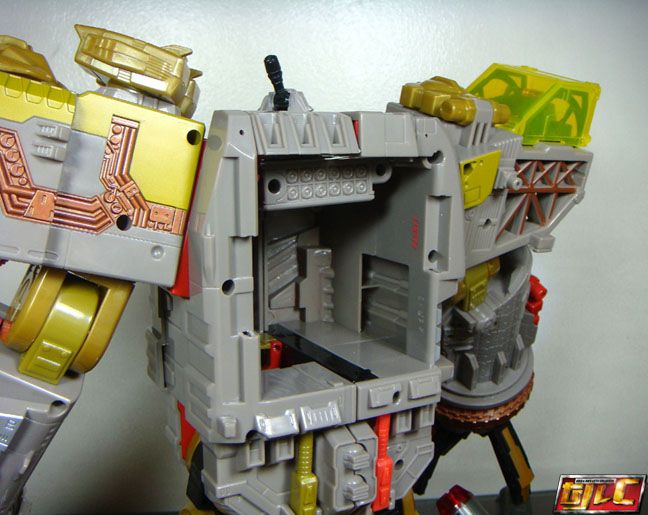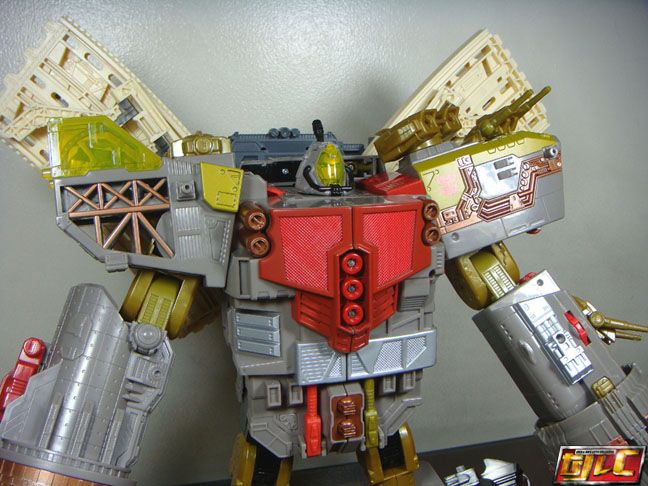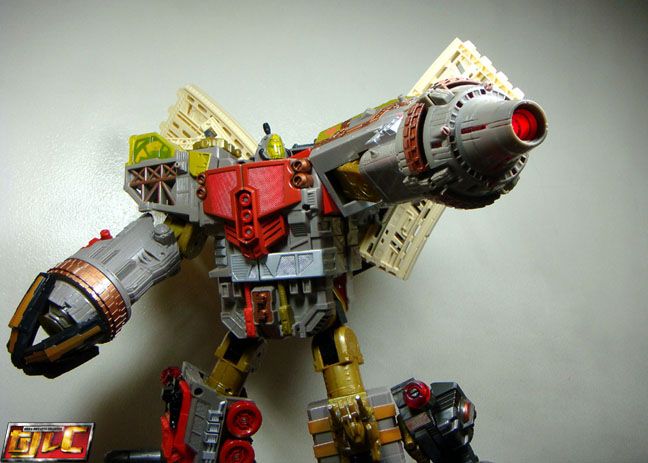 Gold