Transformers Masterpiece MP-11NR Ramjet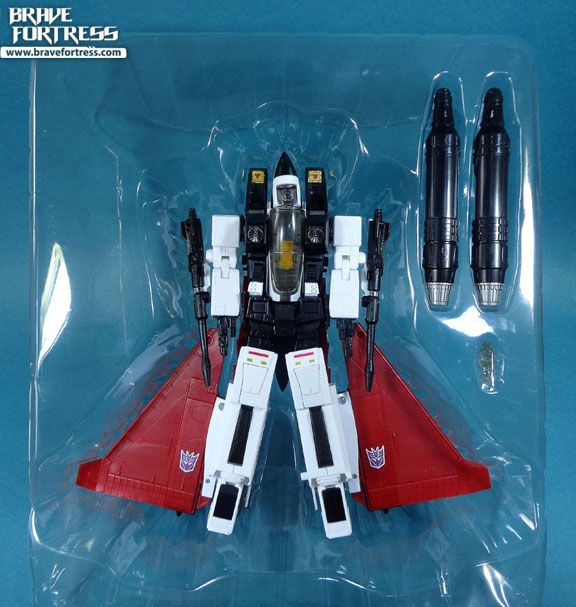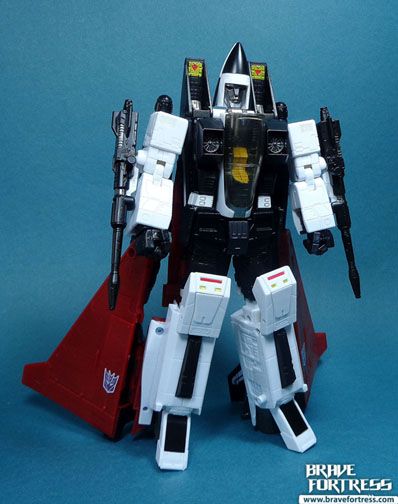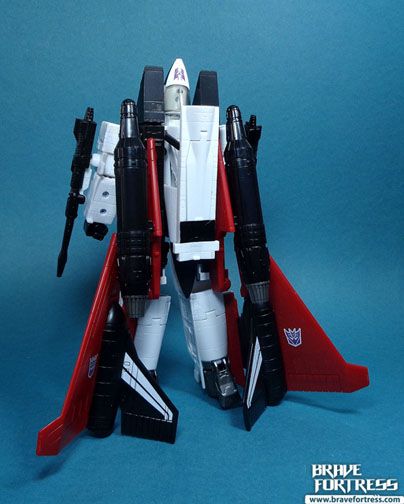 Surprisingly they finally released a Masterpiece Ramjet. I was beginning to think they were never going to roll out the conehead Seekers. Pretty smart engineering here too.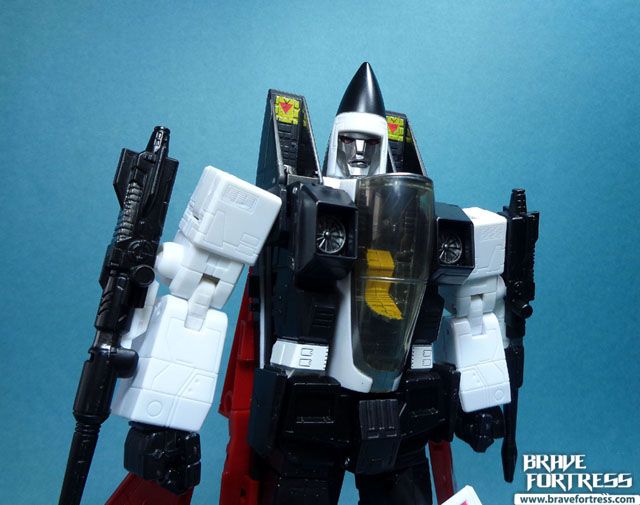 Ramjet was only available through the Takara Tomy Mall (Takara Tomy's online shop) and is limited to only 2000 pieces produced.
"Cluster Bombs" can be store on his back.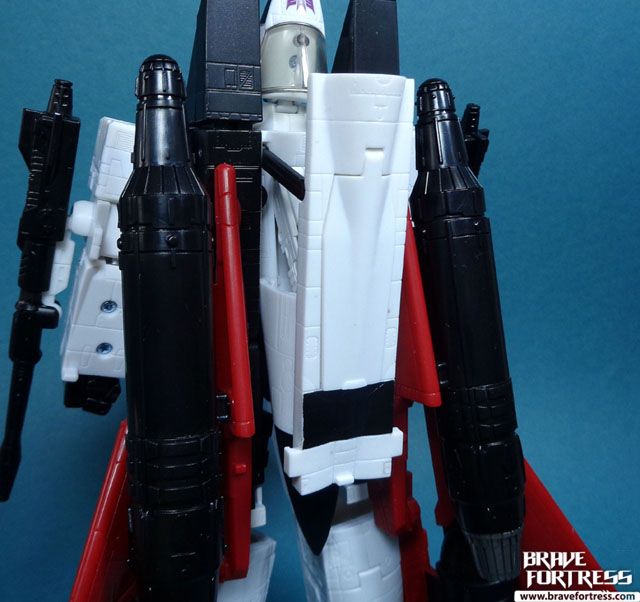 Chest Missiles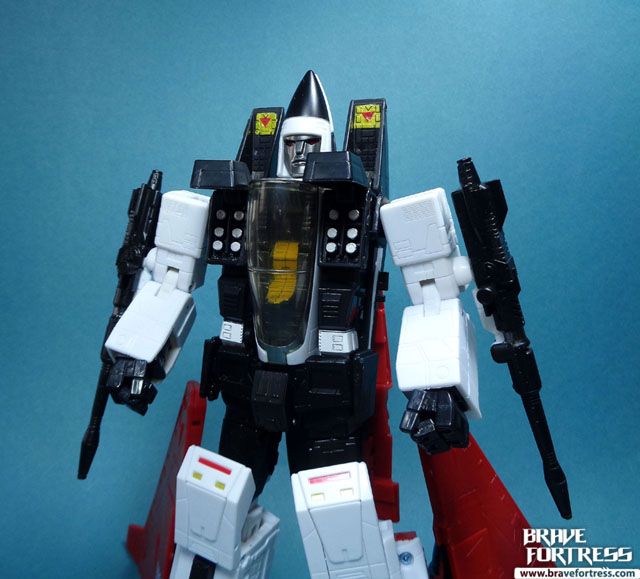 Lower legs have completely new tooling.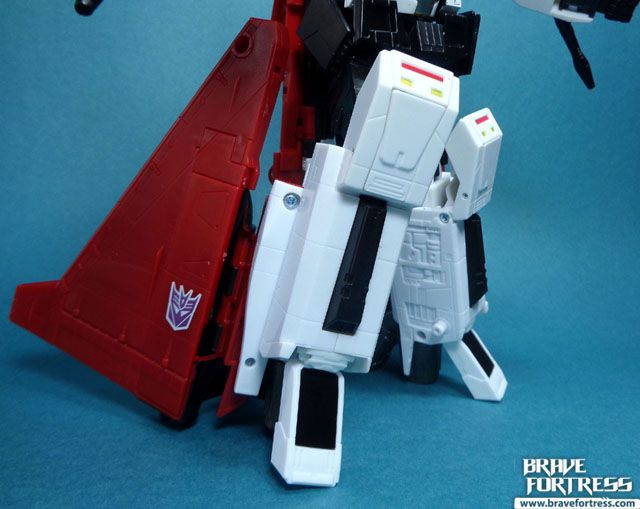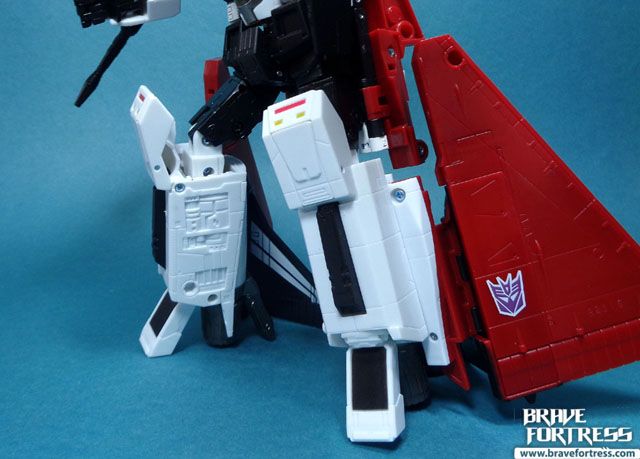 Ramjet weighs 342 Grams.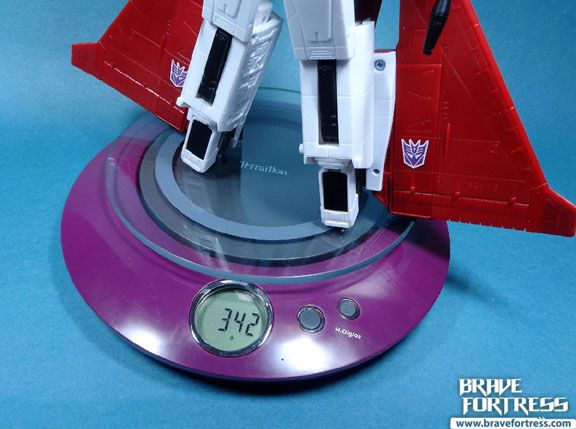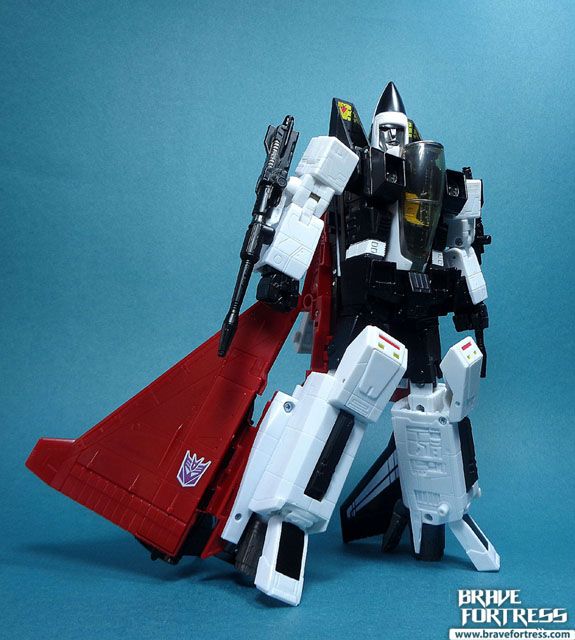 Transformation notes:
I really love how they made the conehead transformation work.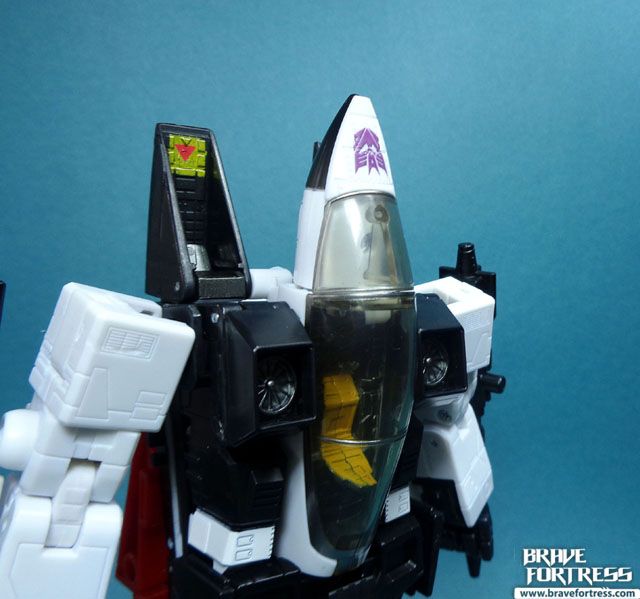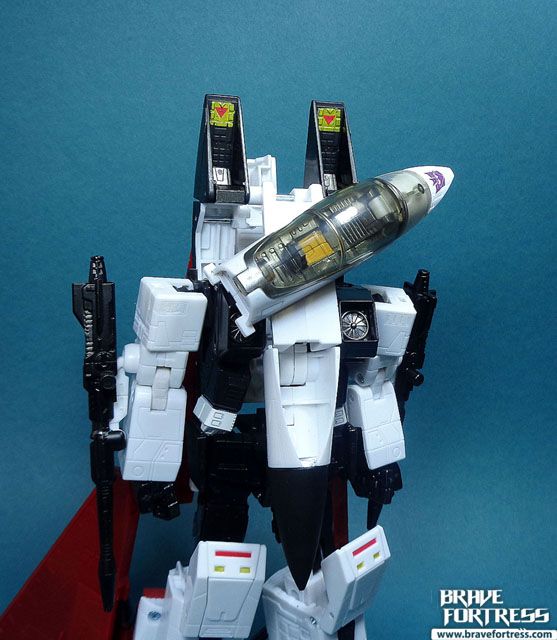 When transforming Ramjet be careful folding out these wings. The whole thing is a bit tight. I'm worried that once the plastic becomes brittle over time, these might break. For now the plastic is a bit malleable, since it's still new.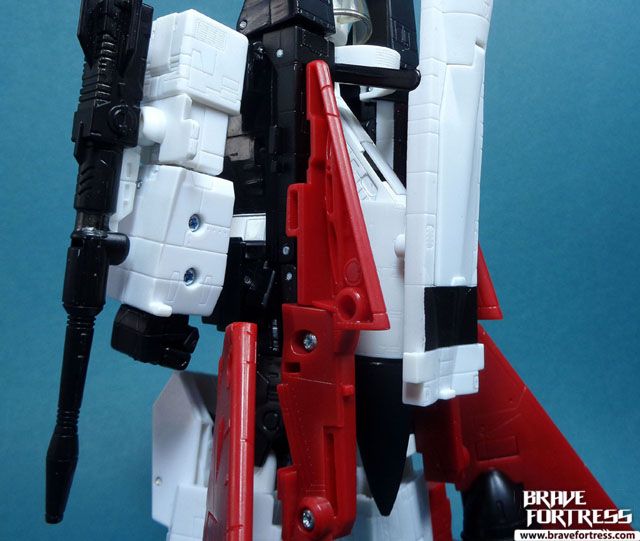 Cluster bombs need to be disassembled and reassembled onto the rifles.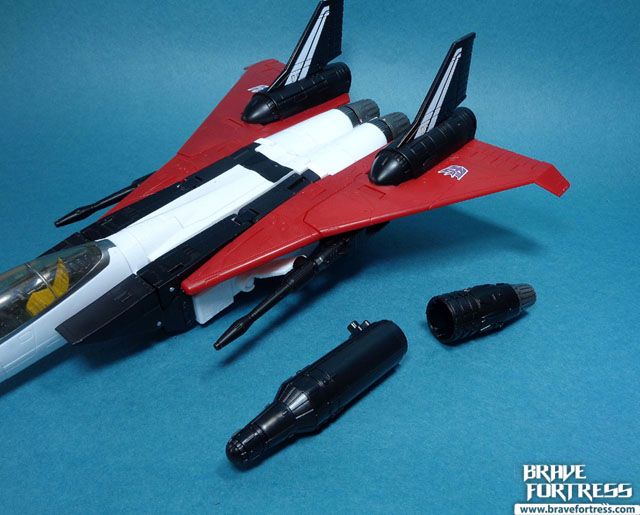 Same bells and whistles as the other MP Seekers, included moving engine nozzles, and opening nosecone with radar dish.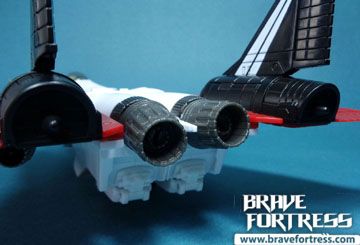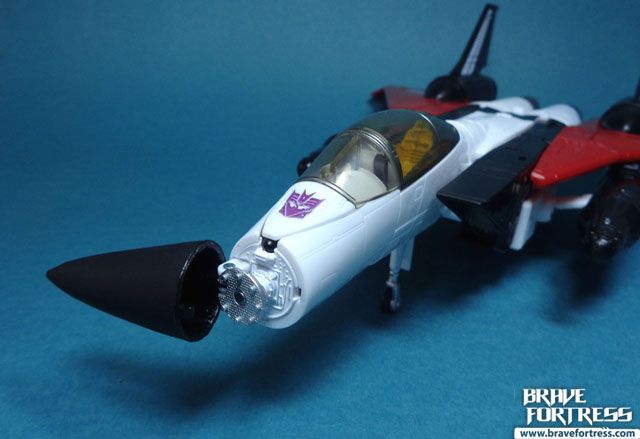 Pilot figure is made with a darker clear plastic this time.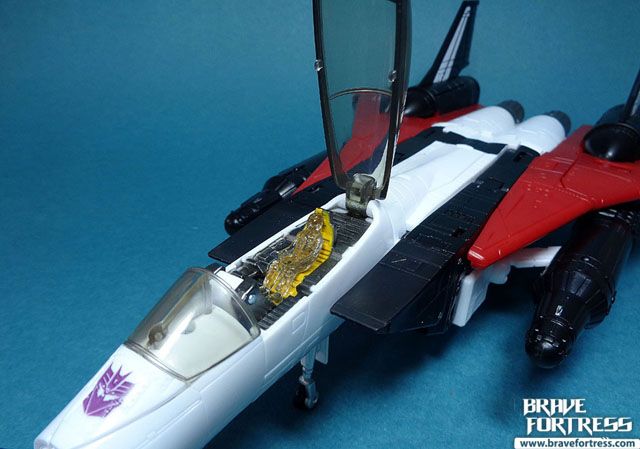 Overall, not bad, it's an impressive engineering advancement from the existing new Seeker mold. Unfortunately, the figure has QC issues involving the assembly of the shoulders. The fix is a bit complicated so I'm not going to even try it, but if you need to try and fix it, here's the link :
http://www.tfw2005.com/boards/transformers-news-rumors/1053886-mp-11nr-ramjet-284
With Thrust and Dirge also just recently announced, it looks like we got all of the Seekers coming together.
Gold