Transformers Masterpiece MP-28 Ironhide
Ironhide's box is roughly 15% larger than that of a standard MP Autobot car's box.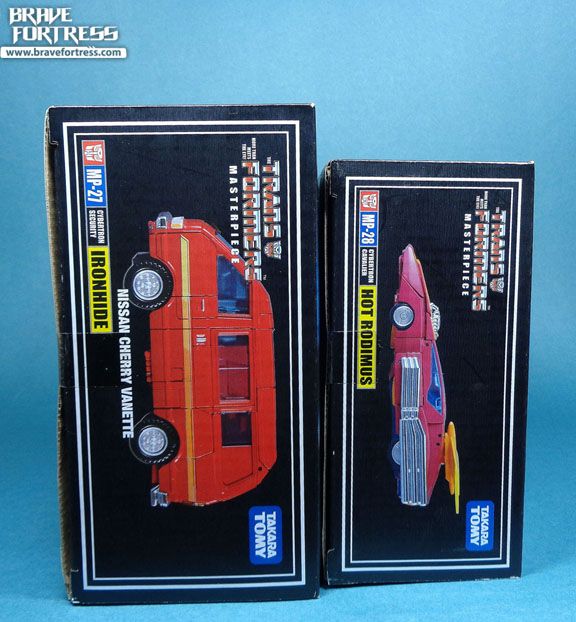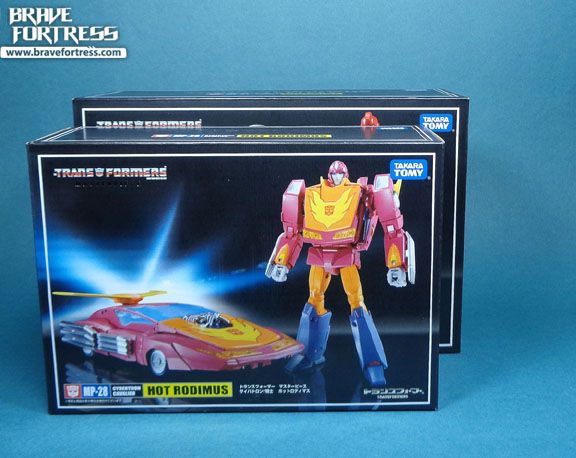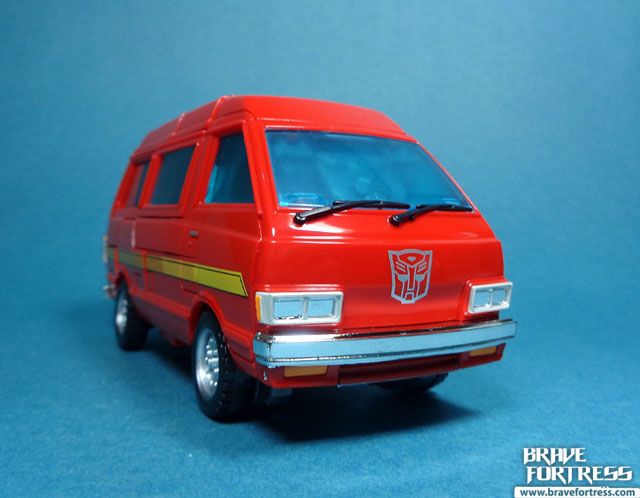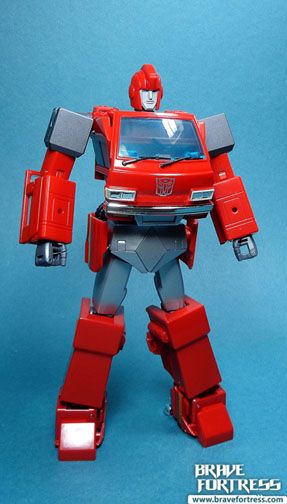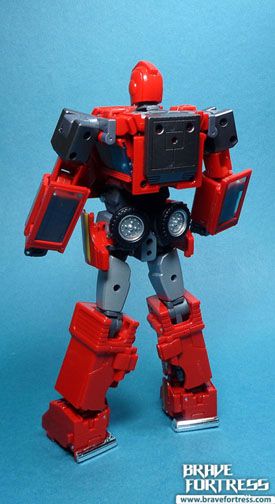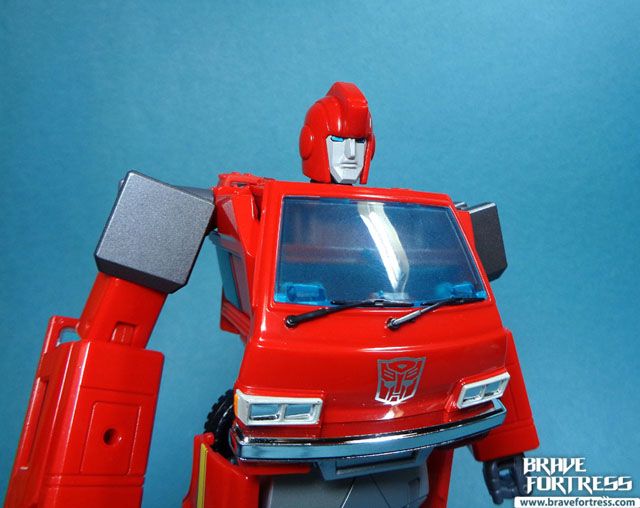 Ugh… those buttwheels.

I'm not too crazy about the side-hip plates either.
Luckily, they can be easily removed, you just have to unscrew the 3 screws to pop open the hips.

Turn Ironhide from this: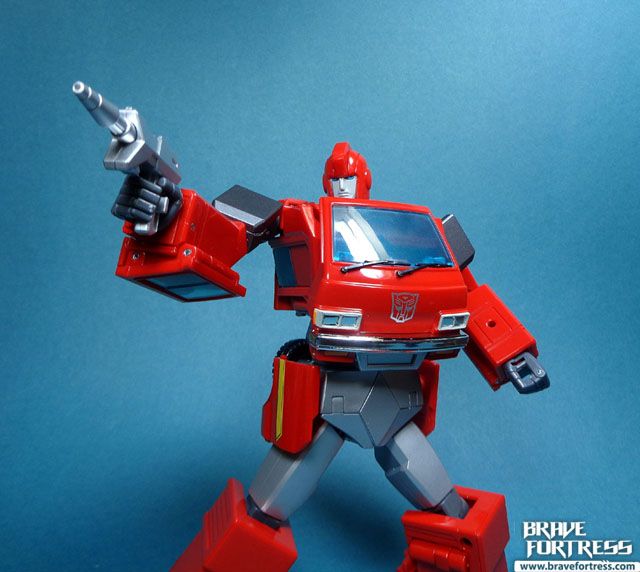 Into this!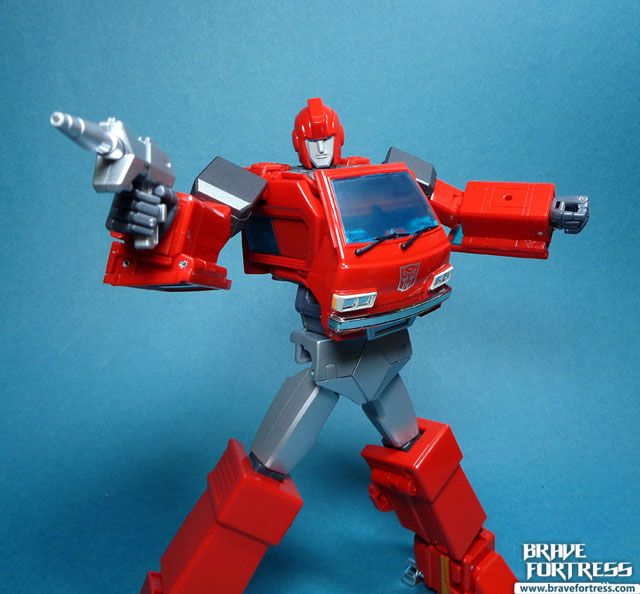 Downside is now you have to retrace your steps if you want to put him into vehicle mode.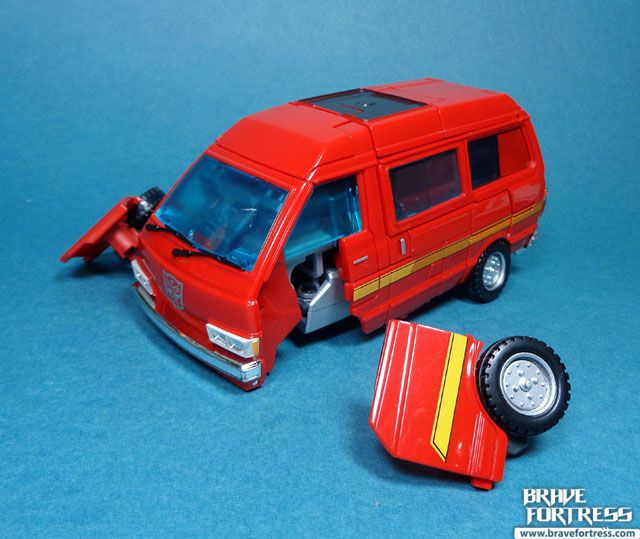 Ironhide comes with a LOT of weapons!
Laser pistol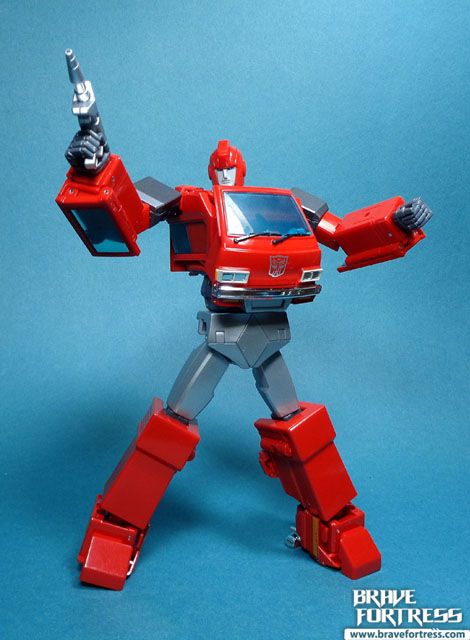 Twin laser pistols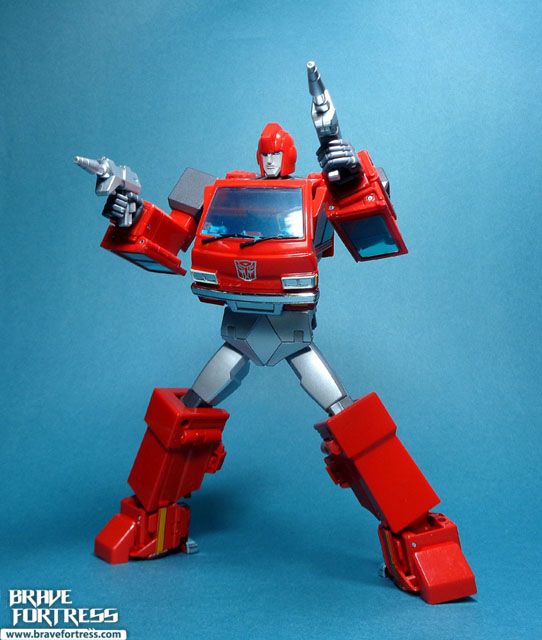 Static laser gun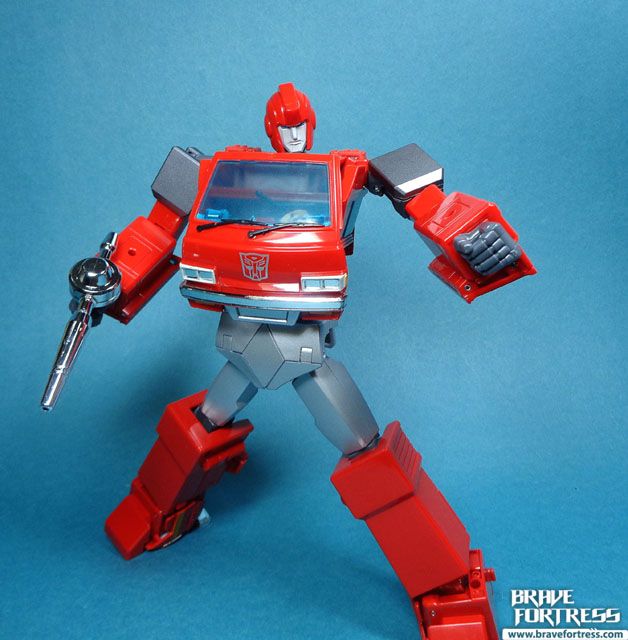 Static laser gun also equips onto the roof of the vehicle mode.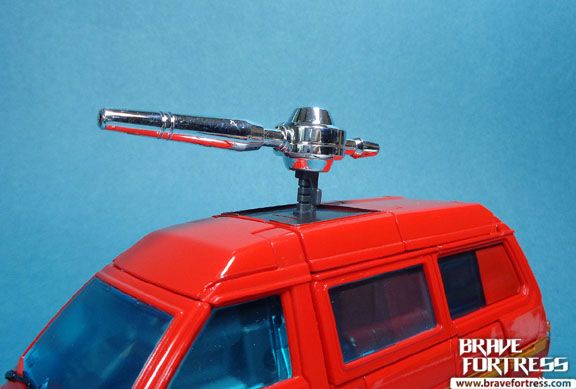 Liquid shooter
Ironhide has a wide variety of weapons literally up his sleeves. From Liquid Nitrogen to flame throwers, to even super glue.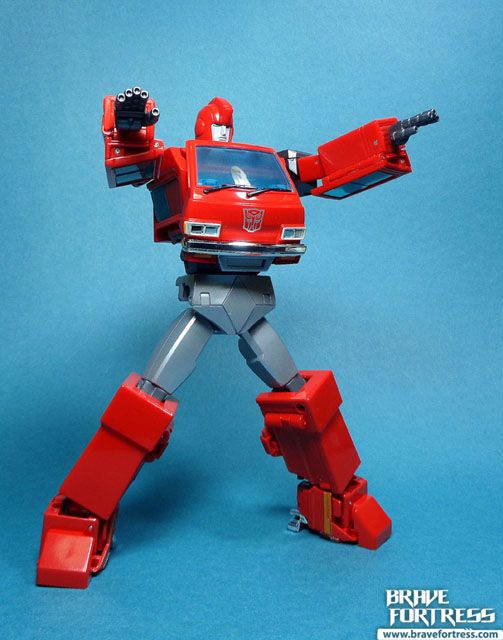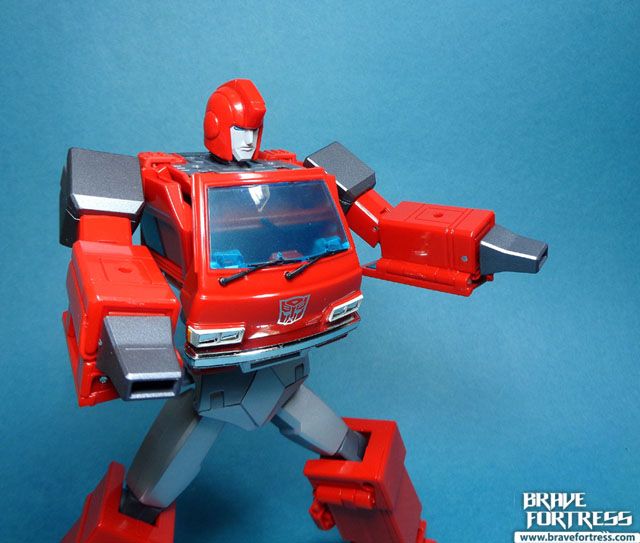 Utility sensor (note you can adjust his wrist a little)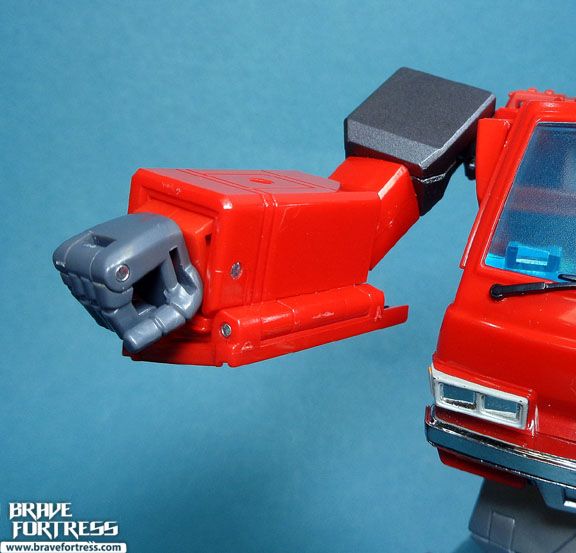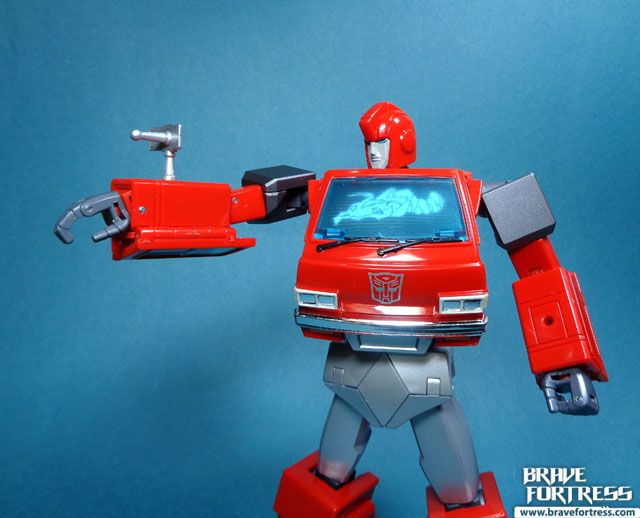 Face plate can be changed from neutral to "open-mouth" face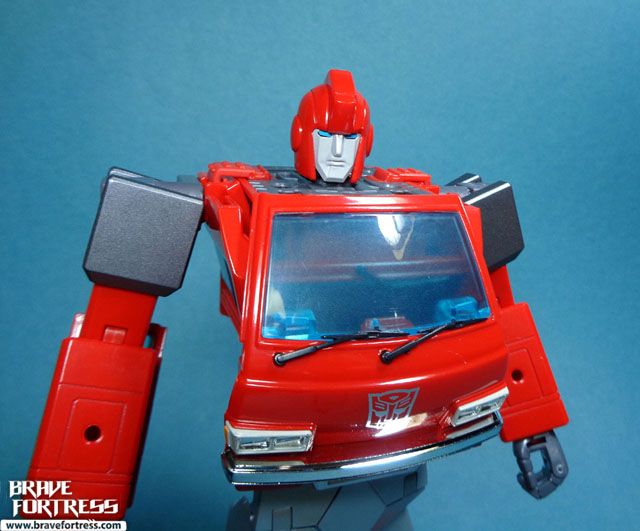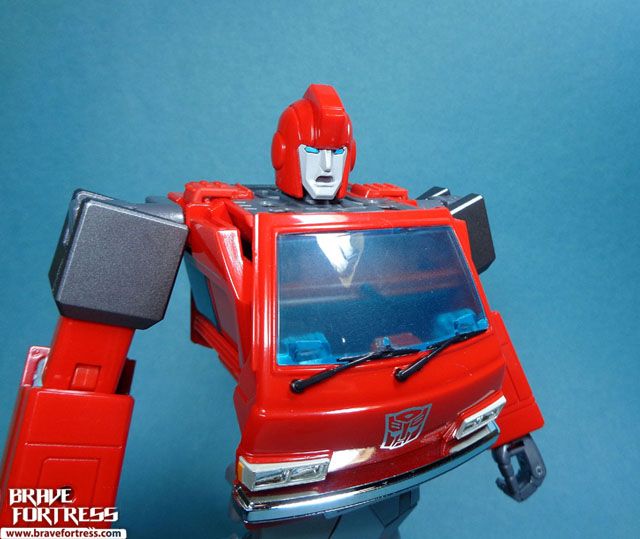 Rocket boosters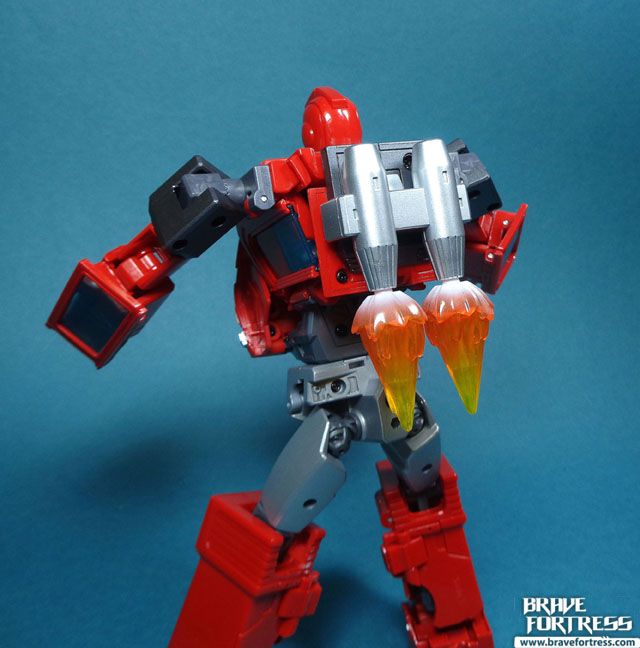 Missile launcher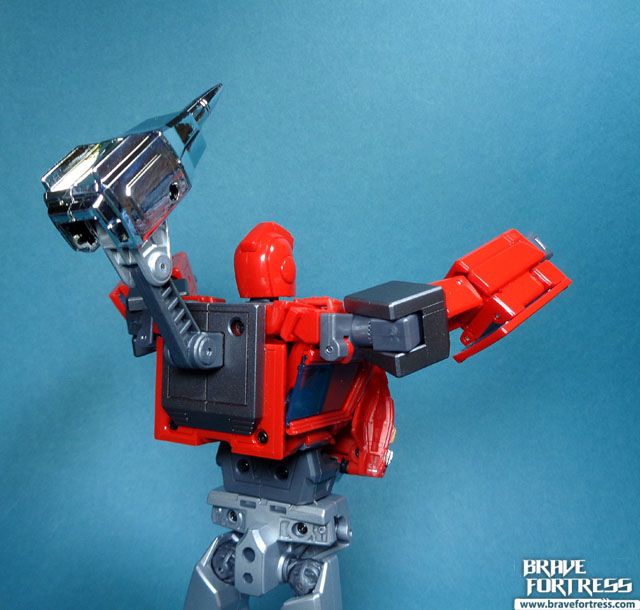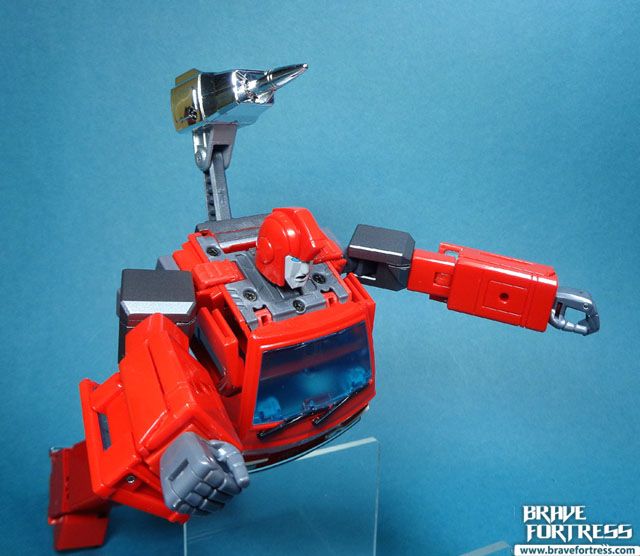 Weapons Display base (homage to the G1 toy)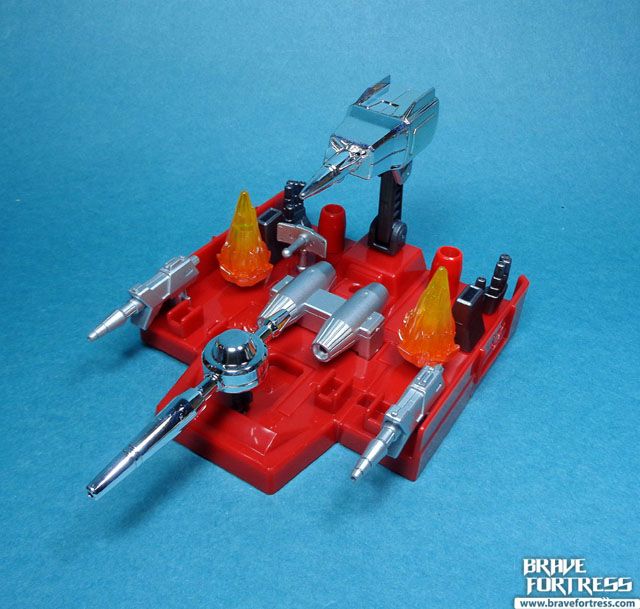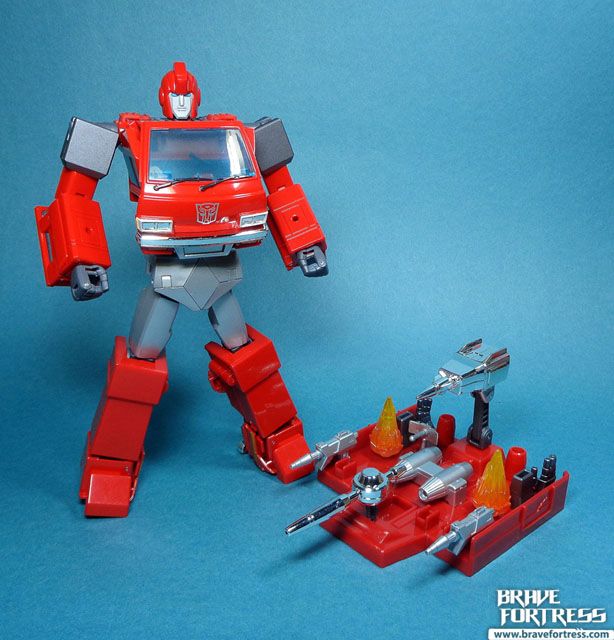 G1-flavor style.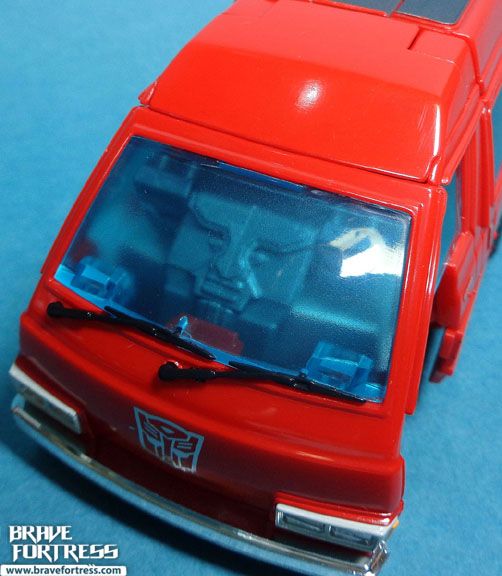 Impressively, Ironhide weighs 212 Grams, that's considering he doesn't have any diecast (I think).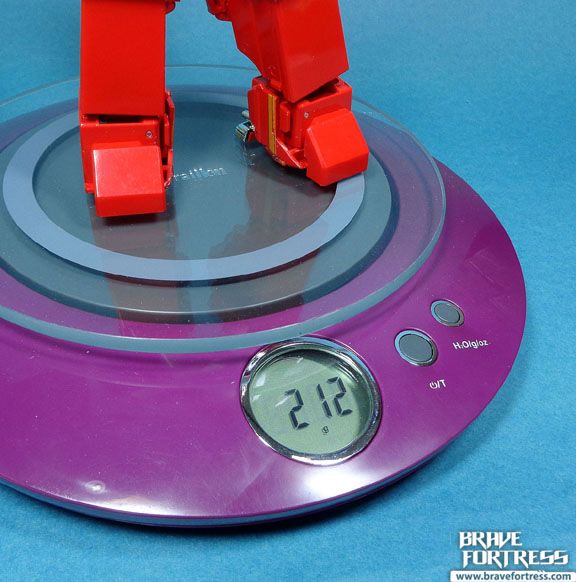 You know, until they released this toy, I never realized Ironhide was this tall in the cartoons.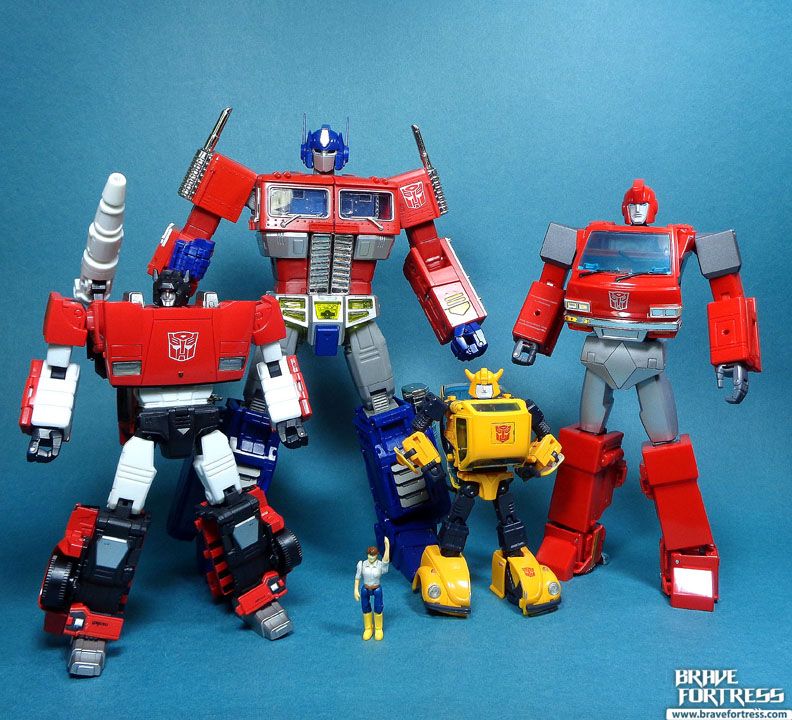 Buttwheels aside, the engineering on this thing is insane. From the folding of the chest plates to the way the arms and legs work in the transformation, it's astounding! The sheer amount of accessories is just the icing on the cake. Very, very well done TakaraTomy!. .
Such heroic nonsense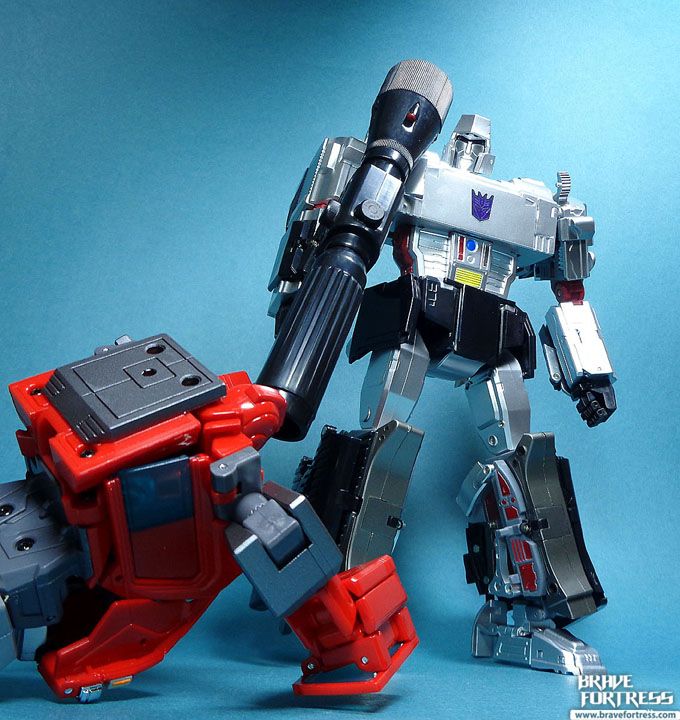 Gold