Transformers Masterpiece MP-11T Thundercracker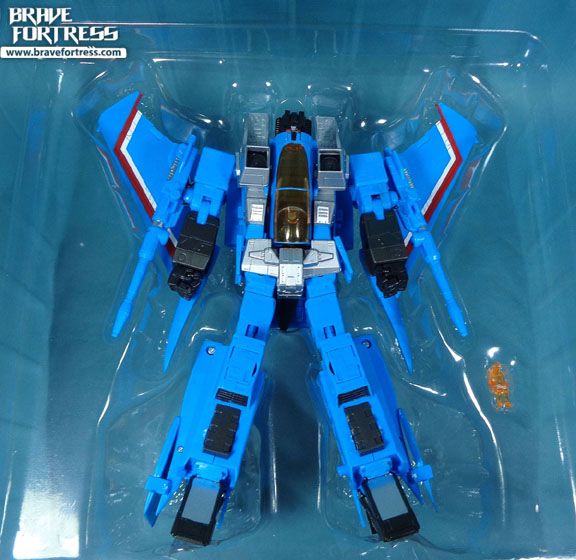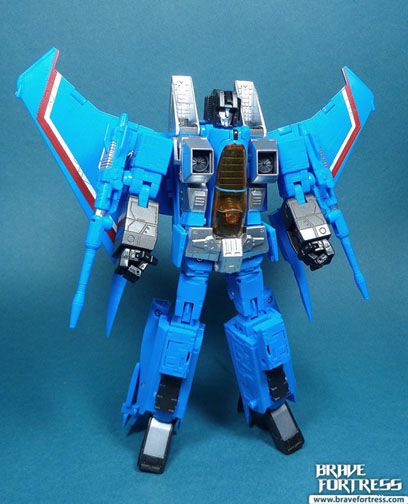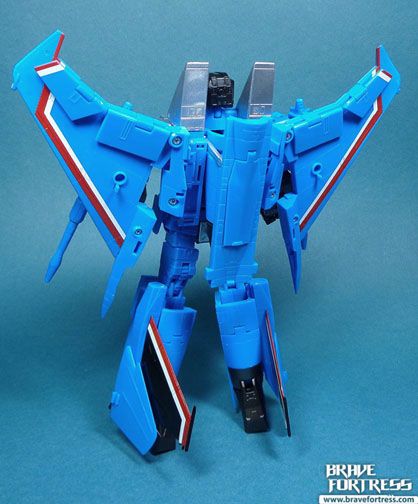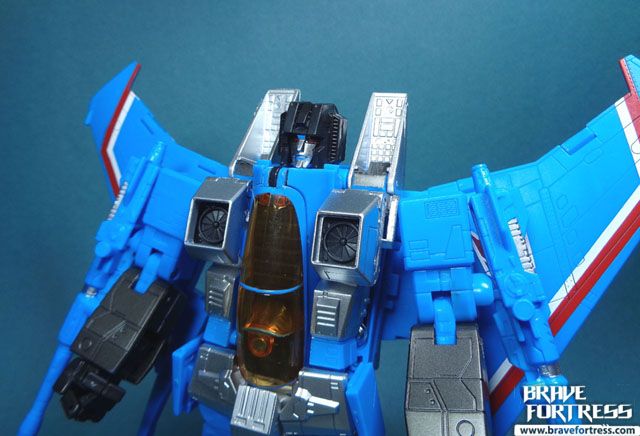 I never really saw Thundercracker as anyone special, considering all the Season 1 Transformers each had unique abilities, he was the only one among the Decepticons that didn't have anything.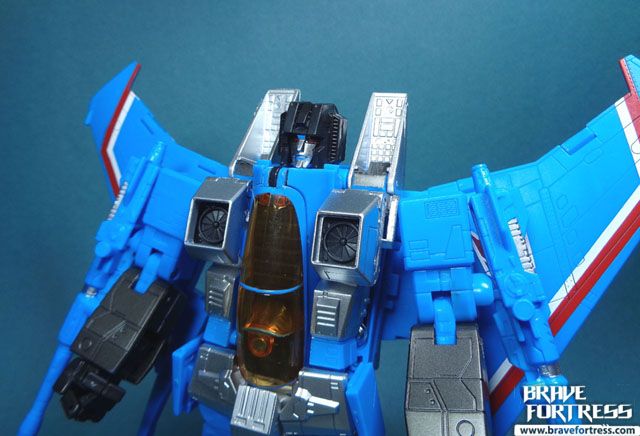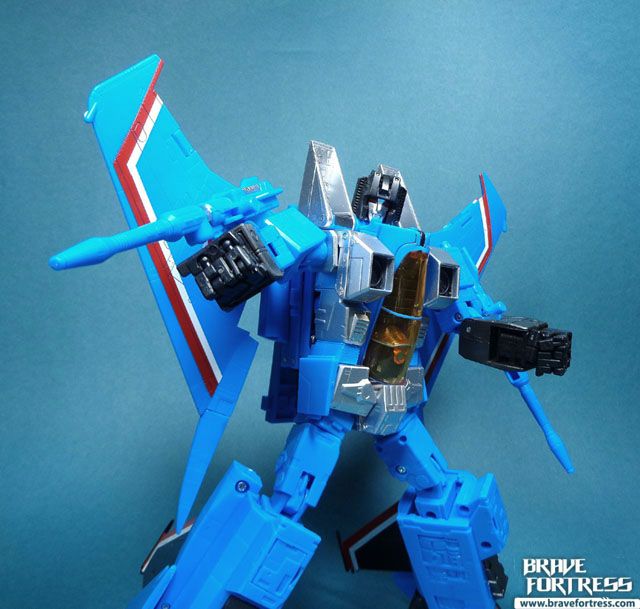 chest missiles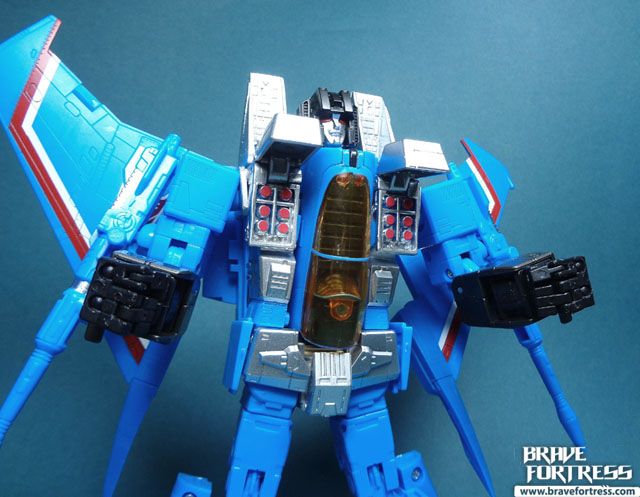 Comparison with the Hasbro. The Hasbro version colors is based off the old G1 toy, while the Takara version follows the cartoon shade of blue.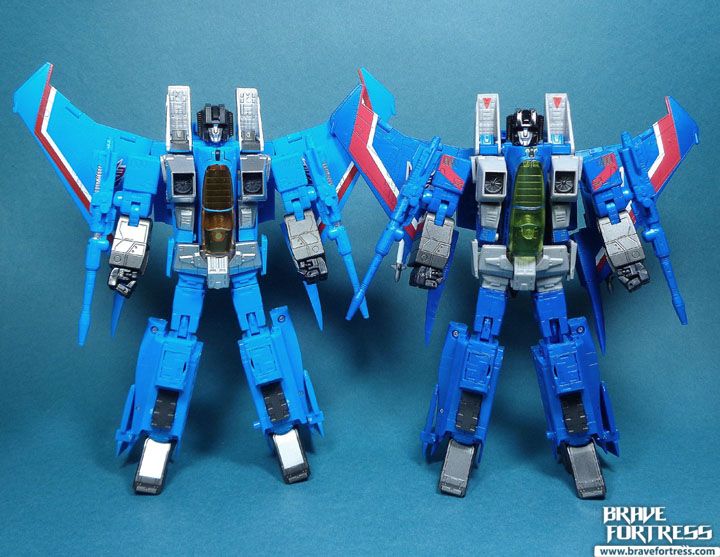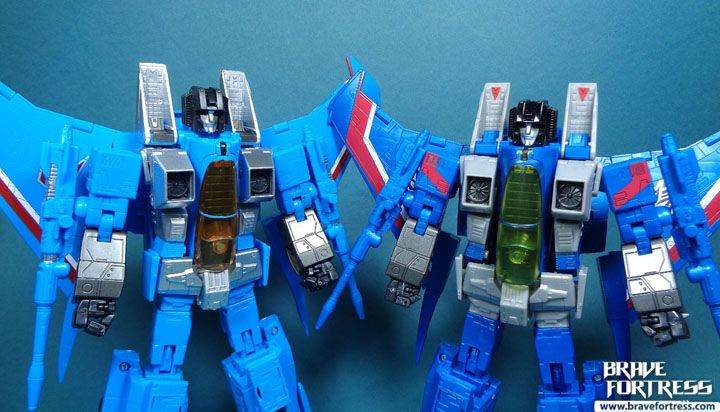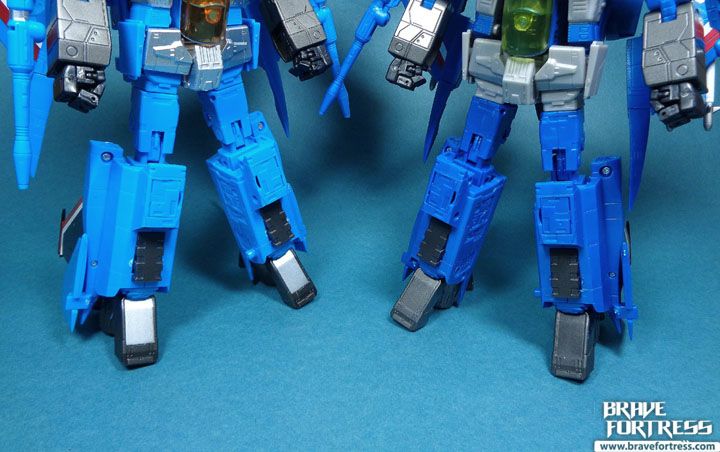 Note that the Hasbro version did come with the additional missile rack for Jet mode. Takara version does not.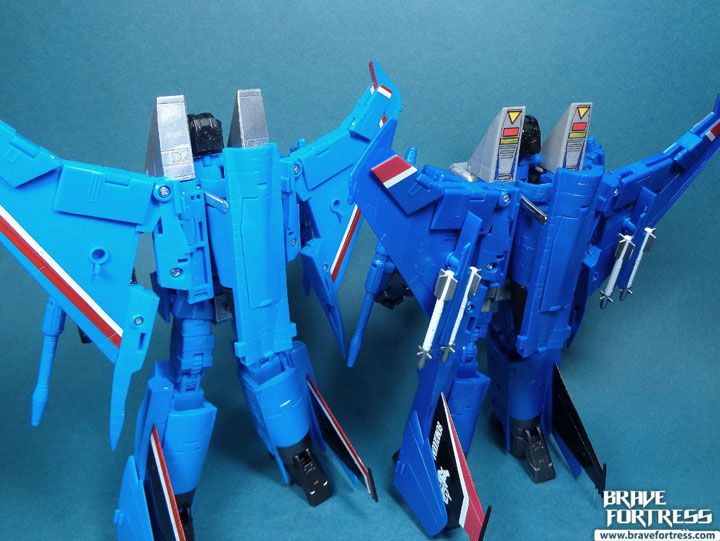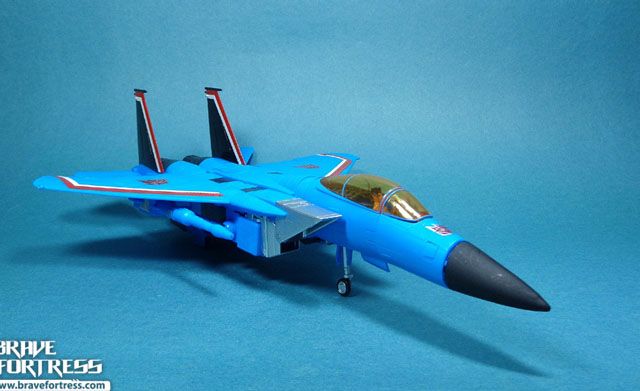 Radar dish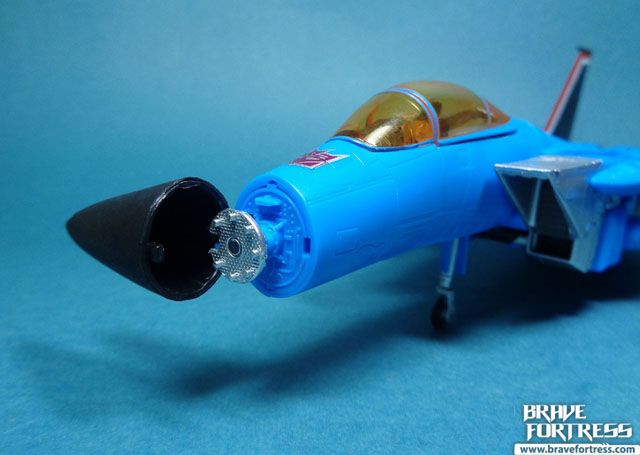 Thundercrackers' only accessory the hologram pilot (note this was chromed silver on the Takara version).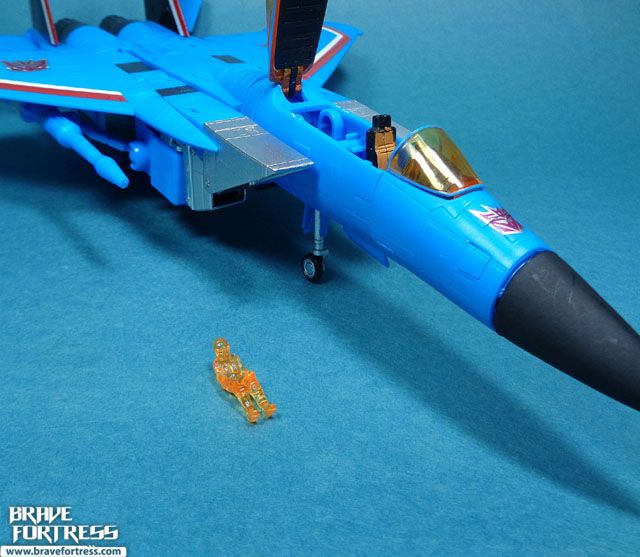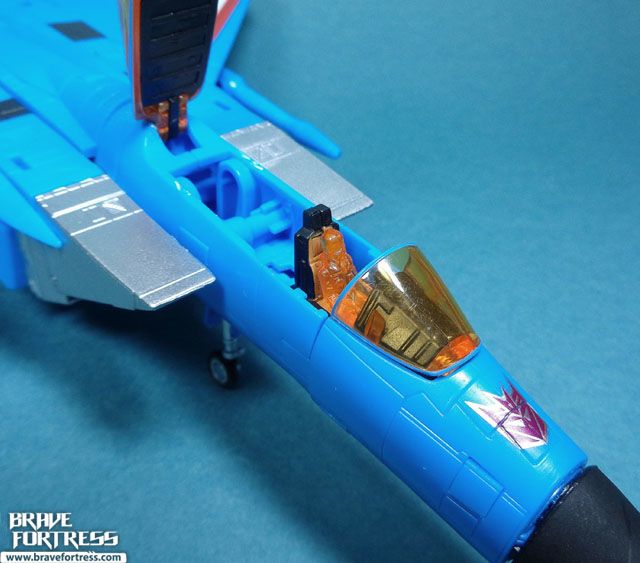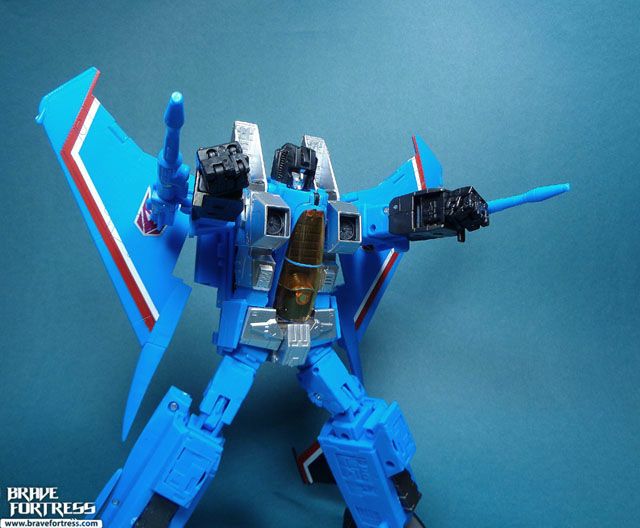 Gold