Transformers Platinum Edition G1 Reissue Predaking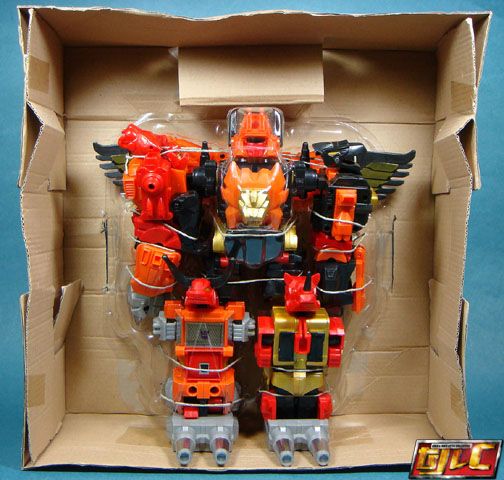 Quick note:
Primary differences from the original vintage figure is the inclusion of diecast parts (this was present in the previous Takara reissues), the gold paint apps (not present in the first Takara reissue) and in the inclusion of Optimus Prime's sword from the Beast Hunters toyline (exclusive only to the Platinum boxset).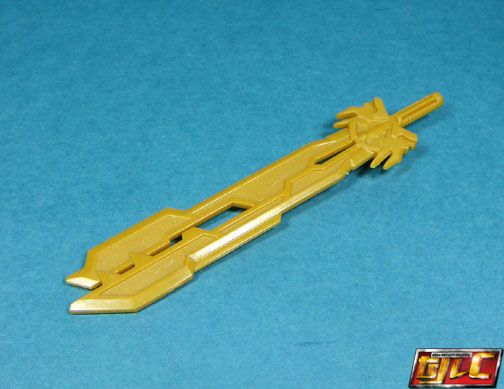 I don't know if there are any differences in paint and color of plastic between this one and second reissue, the 2010 Encore Predaking, I skipped that one.
Transformation notes:
Remember to push this release button here to eject the leg Predacons. It helps too if you're having trouble connecting them to hold the button to make it easier to fit them back in.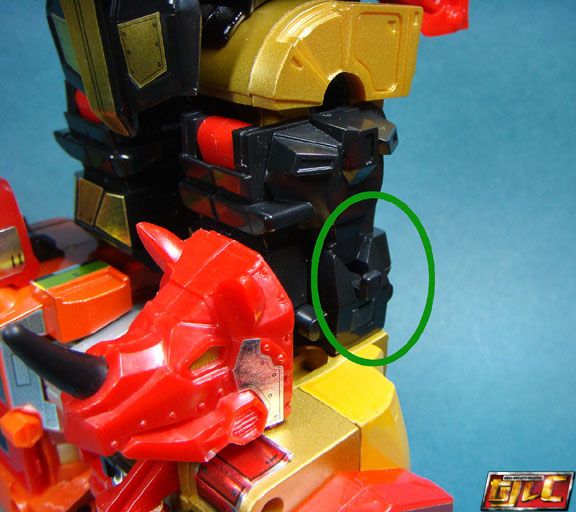 The original Predacons!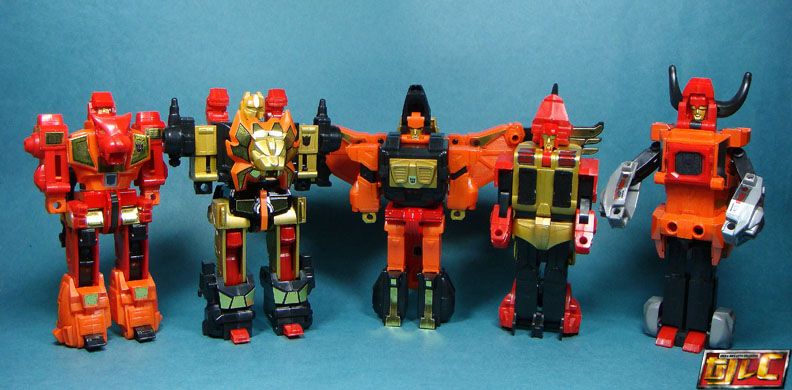 Razorclaw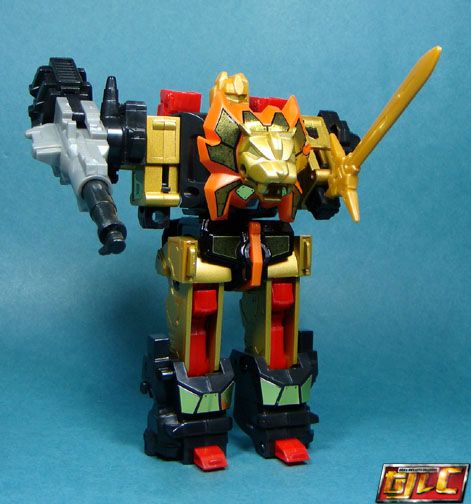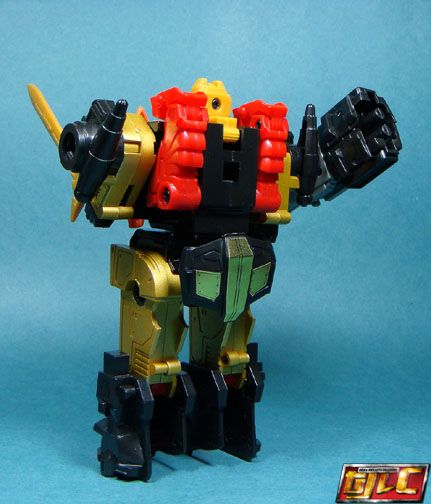 Rampage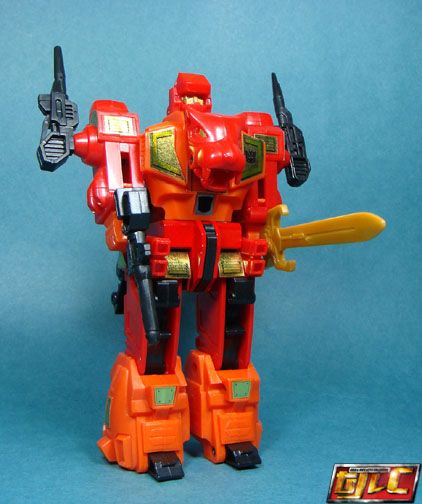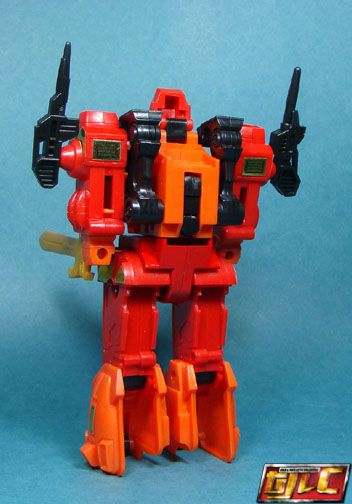 Torox (Tantrum)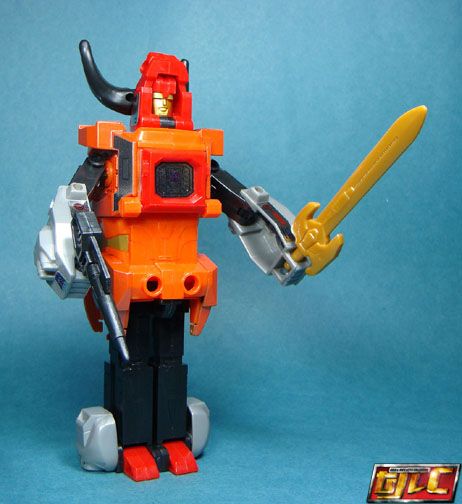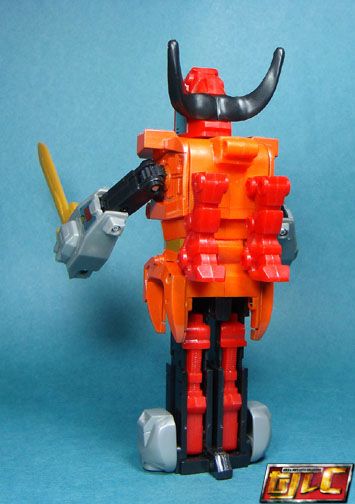 Headstrong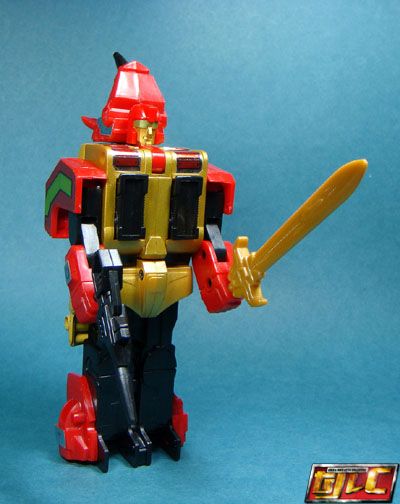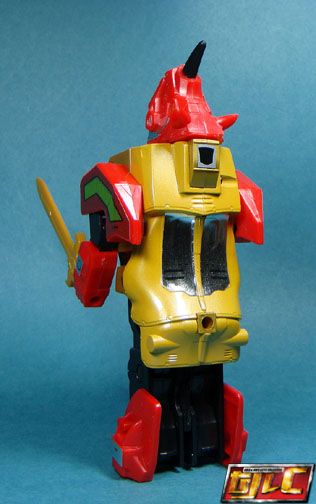 Divebomb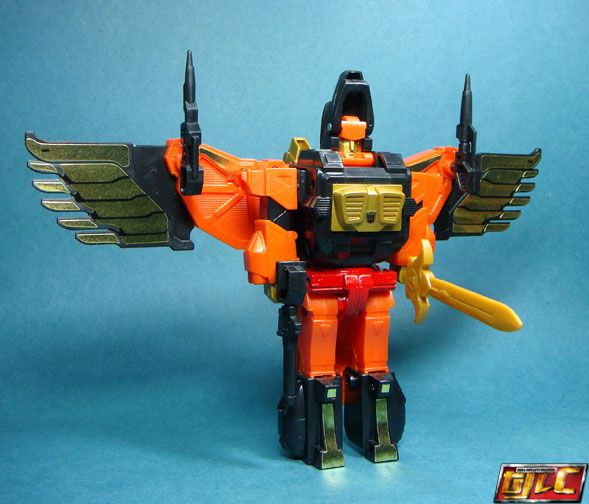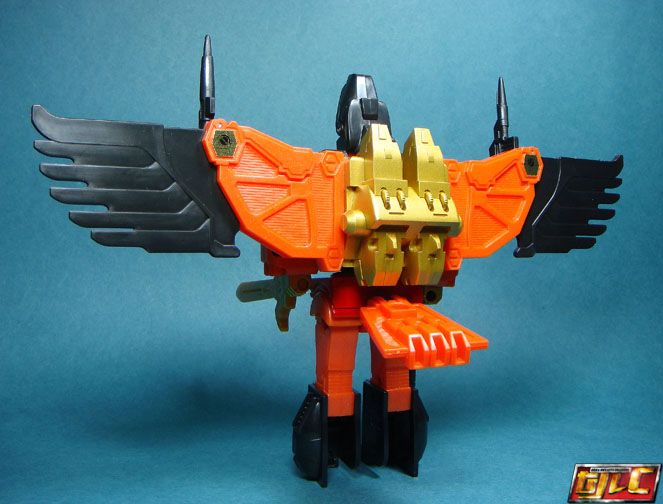 Predaking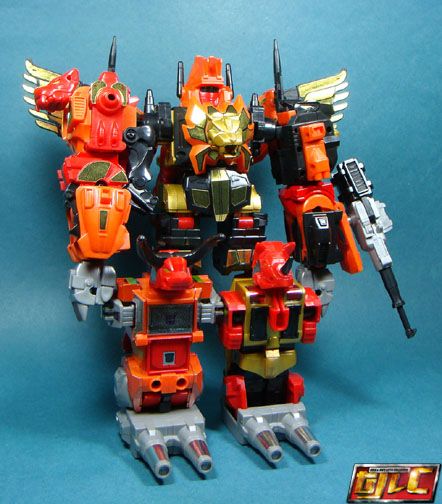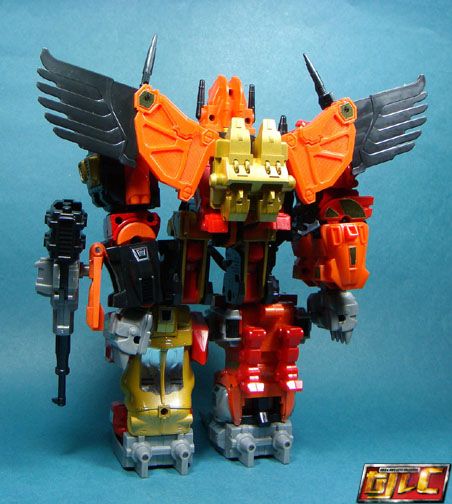 Admittedly, he looks really good with the Beast Hunters Prime sword. .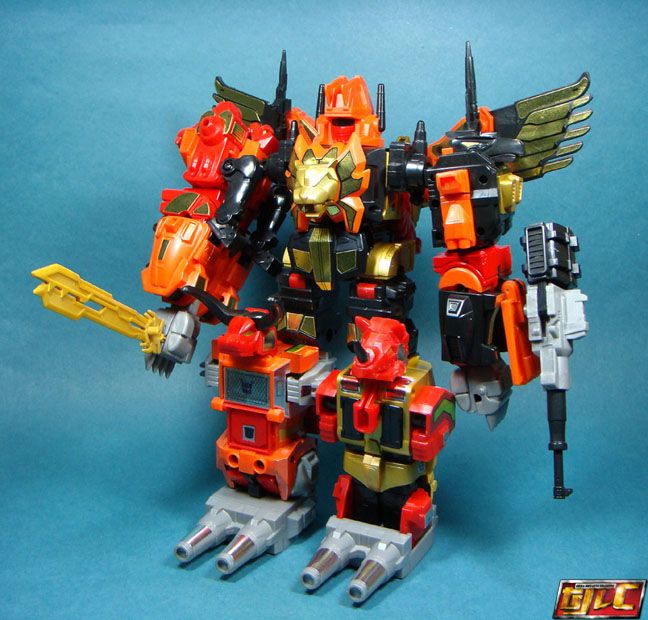 The weigh in:
Razorclaw – 270 Grams
Rampage- 210 Grams
Tantrum- 215 Grams
Headstrong- 233 Grams
Divebomb- 236 Grams
Predaking – 1292 Grams (over a Kilo!)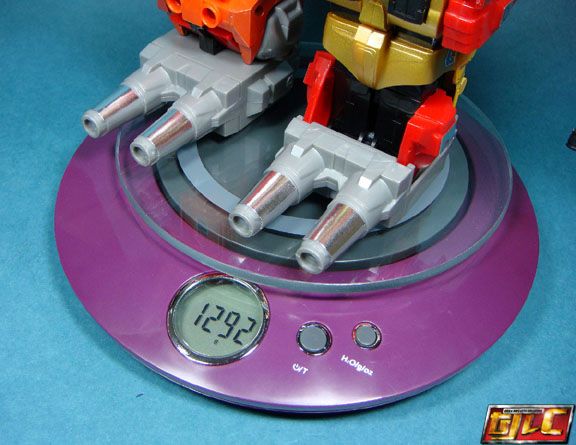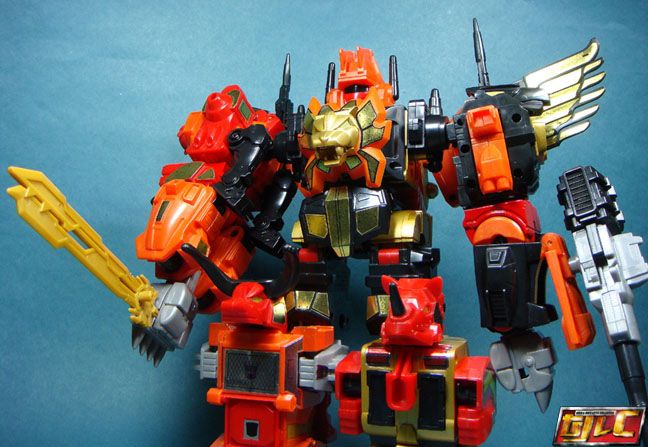 Gold