Transformers Prime Beast Hunters Legions Class Predacons (Terrorcons)
Twinstrike (Assault Infantry)
Hun-Gurr (Berserker Infantry)
Windrazor (Inferno Stormer)
Rippersnapper (Grunt)
Blight (Savage Destroyer)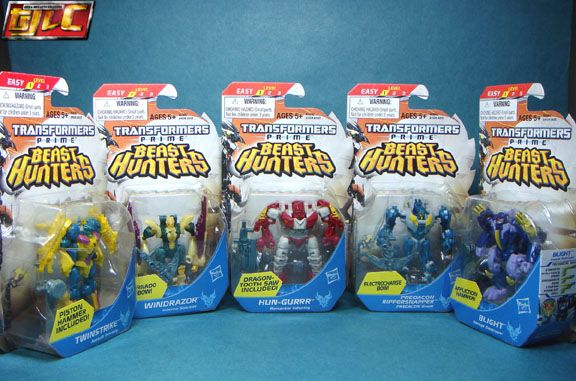 Transformers Prime Beast Hunters Legions Class Predacons (Terrorcons)
Twinstrike (Assault Infantry)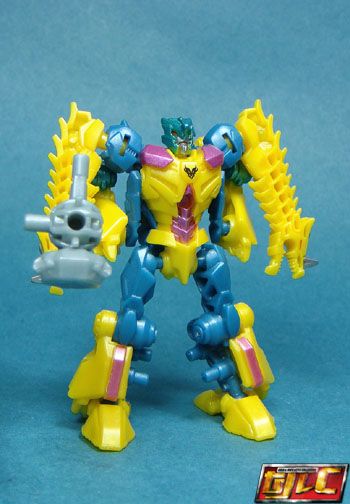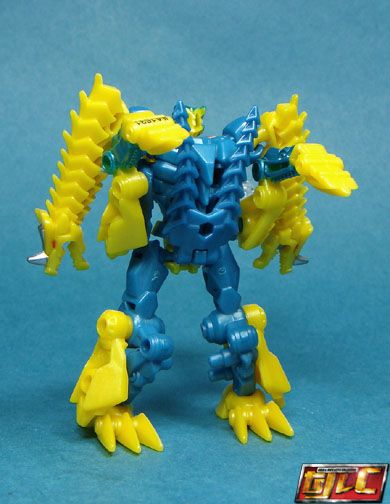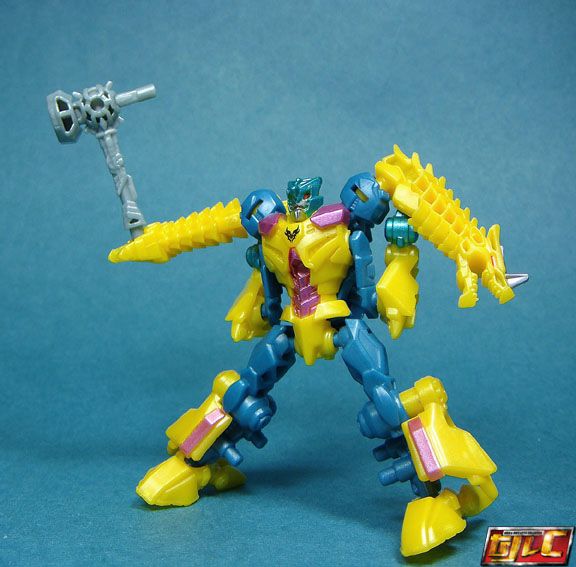 Hun-Gurr (Berserker Infantry)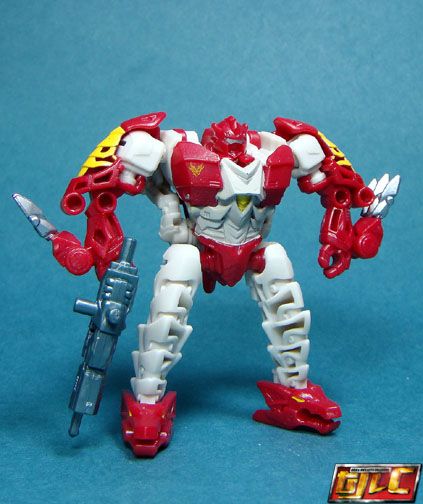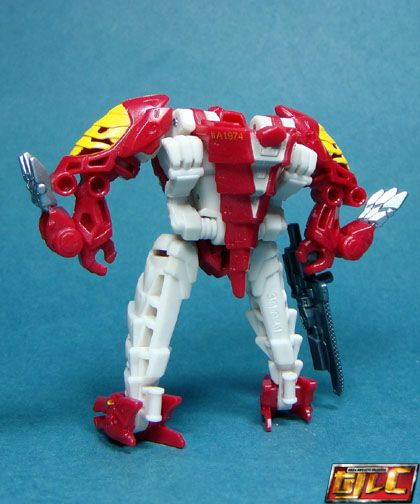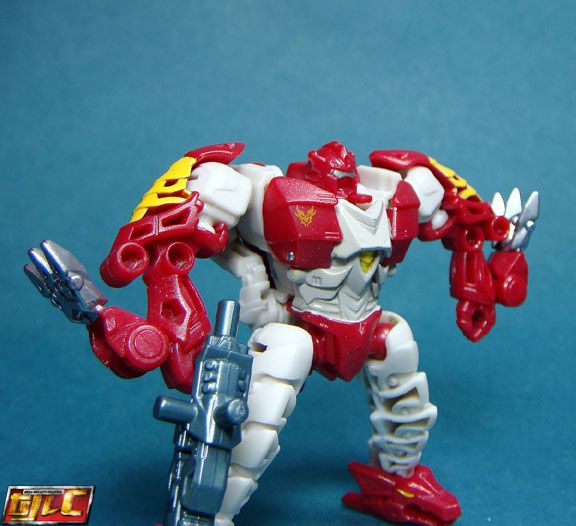 Windrazor (Inferno Stormer)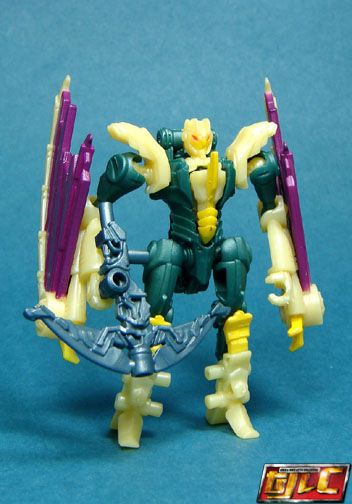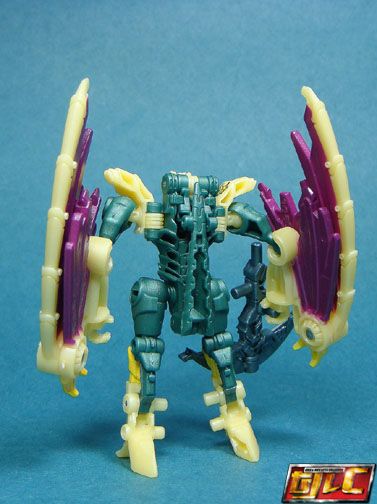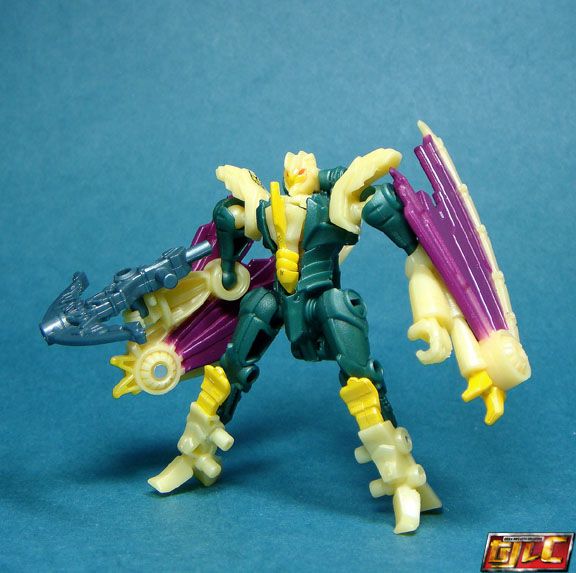 Rippersnapper (Grunt)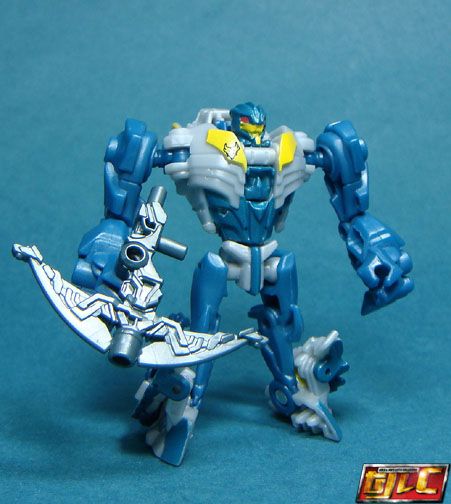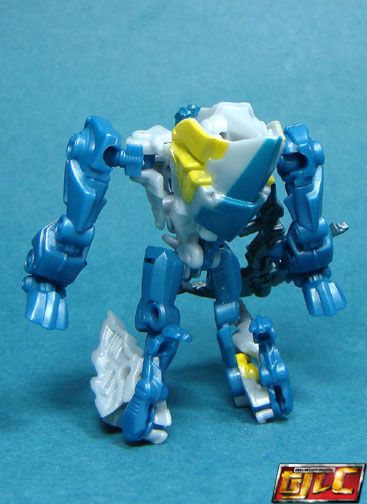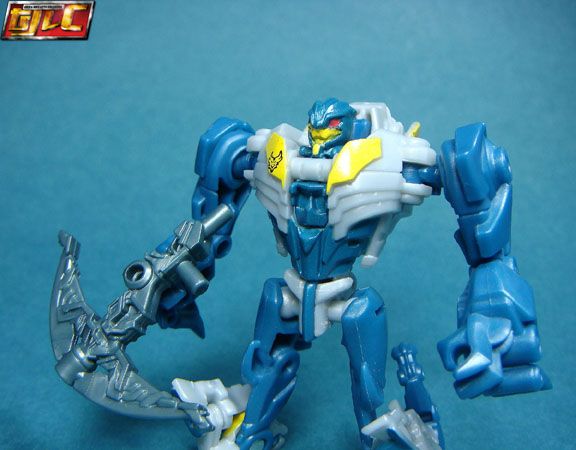 Blight (Savage Destroyer)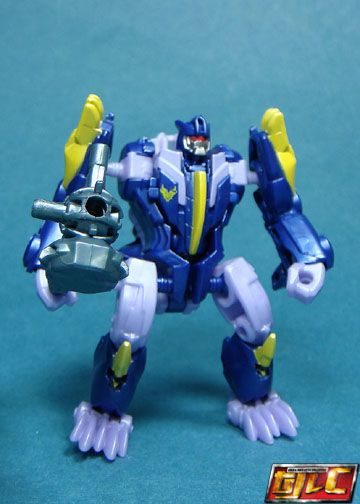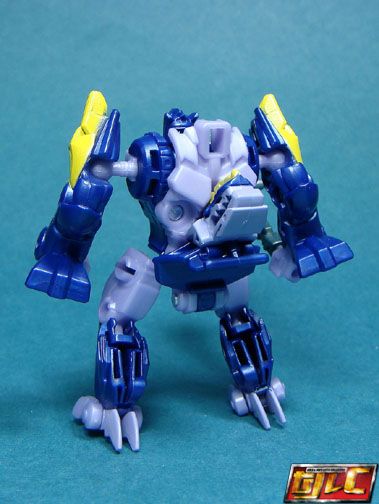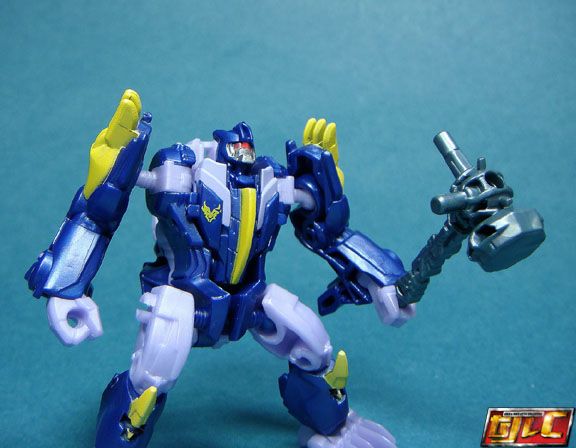 Predacons (Terrorcons)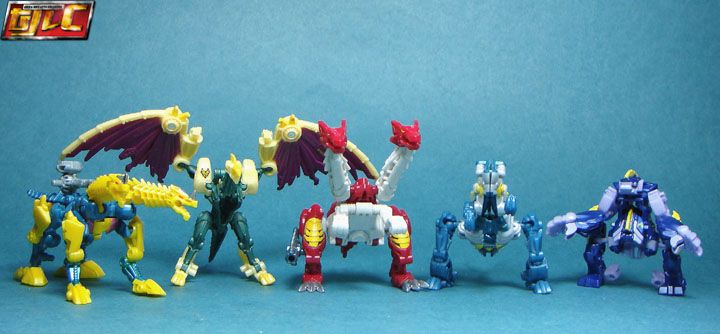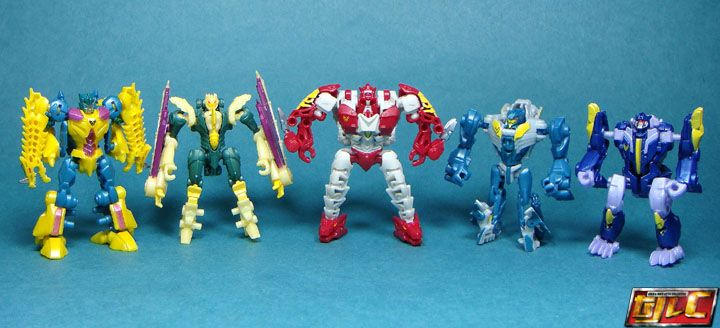 Transformers Prime Beast Hunters Legions Class Abominus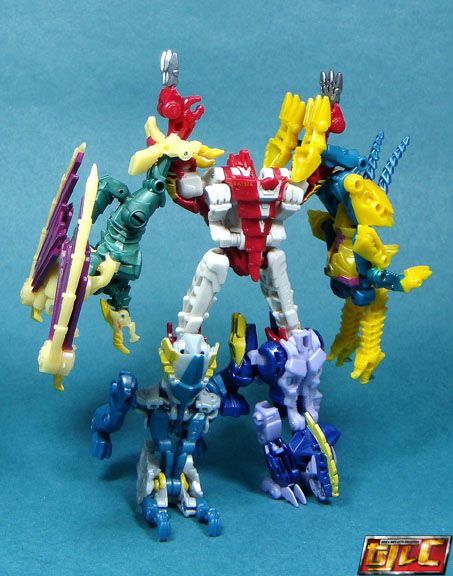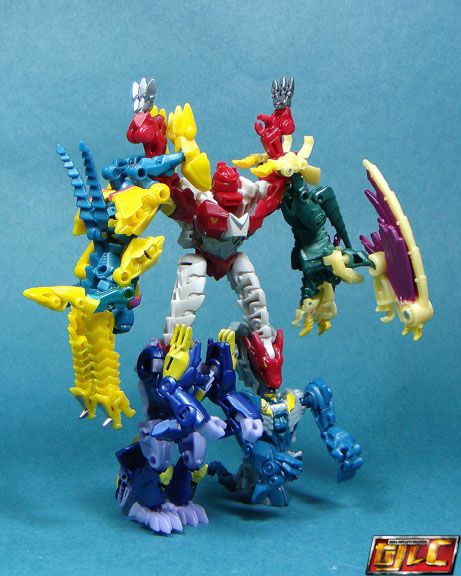 Strangely, the individual packs didn't have instructions as to how to form Abomimus, I had to look up online images and try to piece the thing together. Good thing it wasn't too hard, but still, really weird marketing by Hasbro, they didn't even mention the 5 Predacons combine anywhere on the packaging.
There will be an upcoming 5pack which will feature Abominus, but the figures will be remolded in clear plastic instead.
Likewise, at the latest Botcon (or was it SDCC?) they showed Deluxe versions of Twinstrike and Windrazor. Too bad they never followed through with releasing the rest of the team in Deluxe scale.
Close up of the connection ports.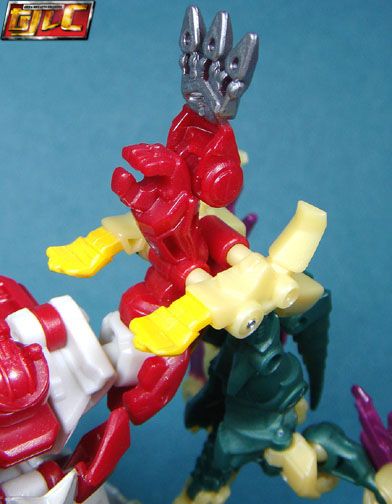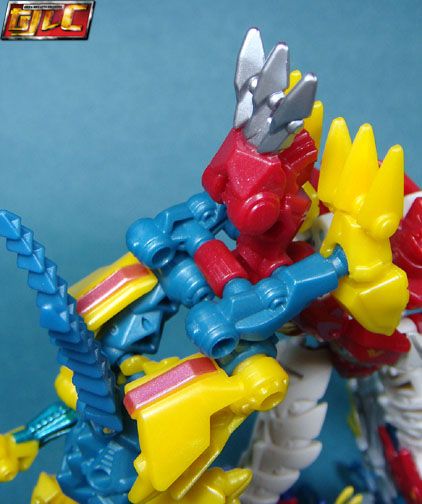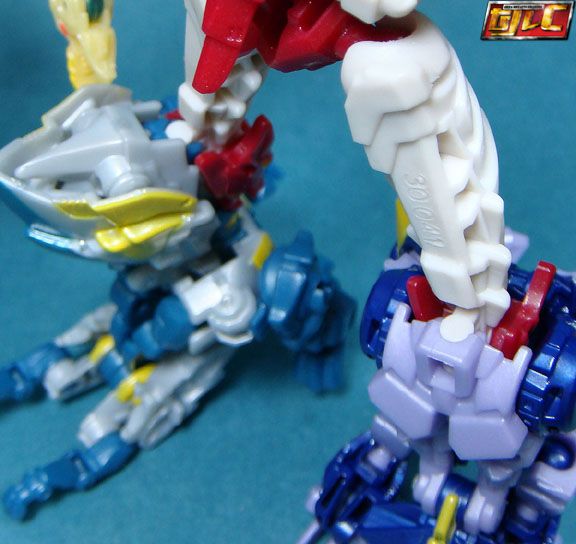 The overall figure is a bit awkward to look at, particularly the head, but I guess given the size, it's about as good as it can get?

Getting Abominus' head to pop out from Hun-Gurr was a chore, get ready to work at it with some sort of wedge to pluck it out.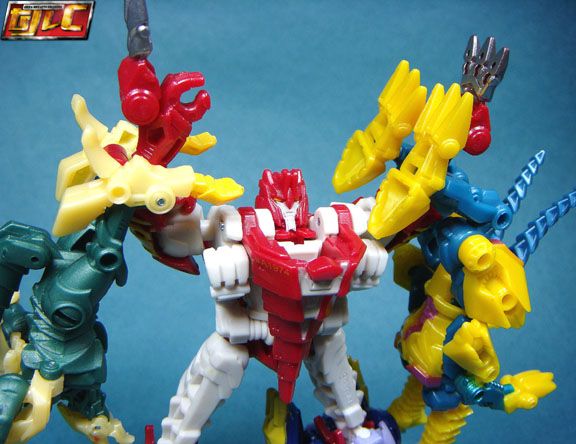 Abominus' gun is a combination all the Predacon's (Terrorcon's) weapons.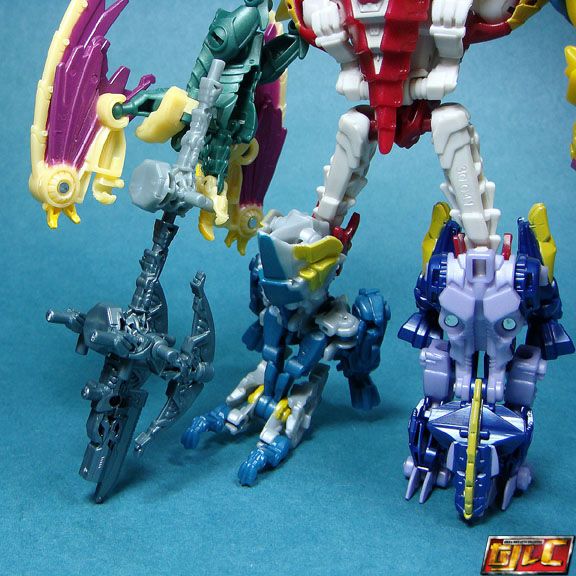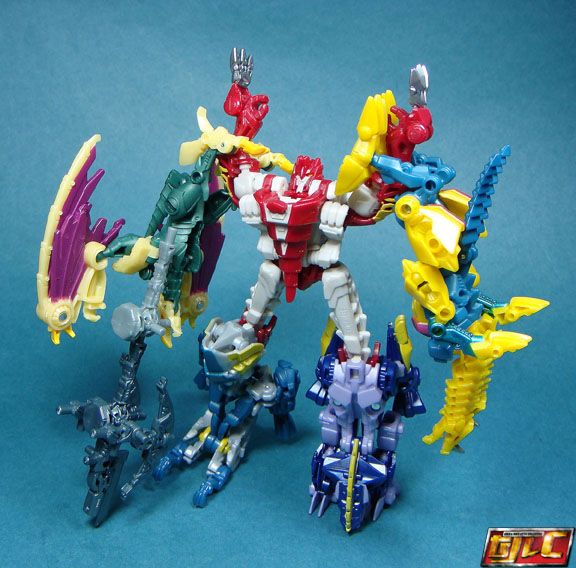 Abominus stands roughly 5-6" tall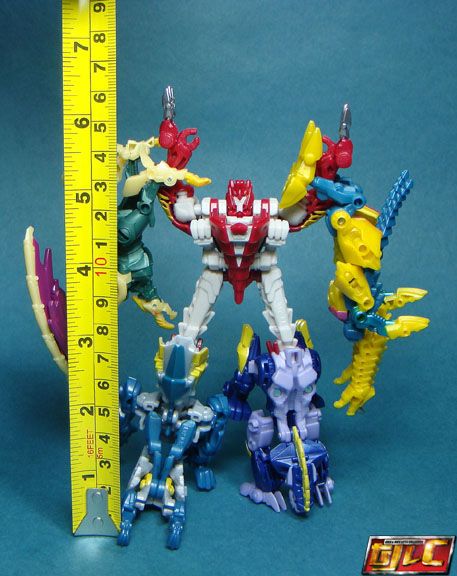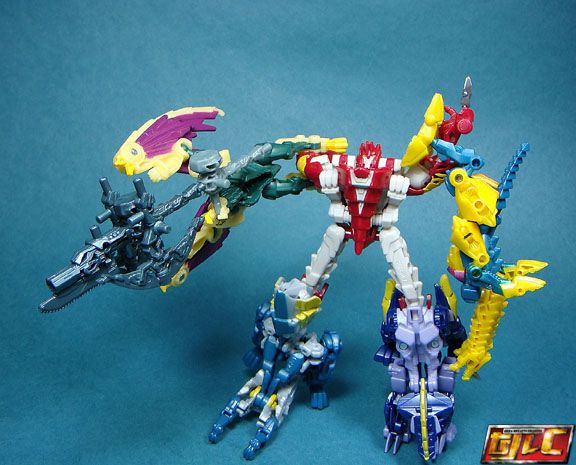 Gold