Transformers Takara Legends LG-10 Arcee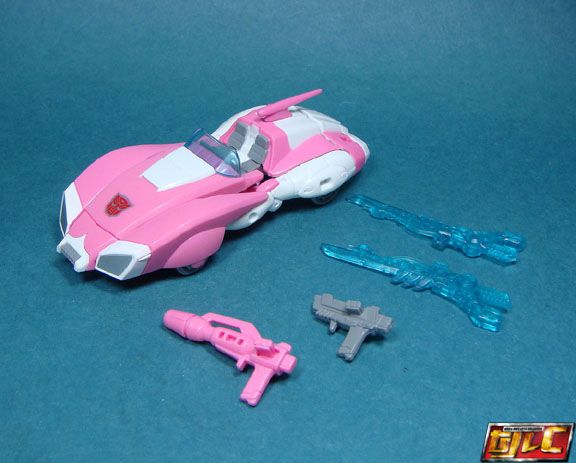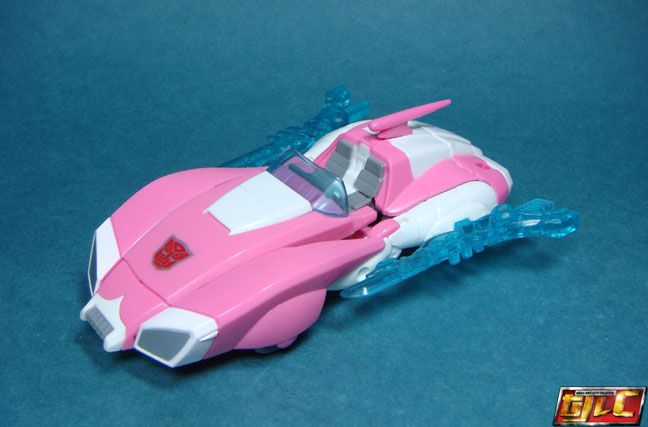 Weapon storage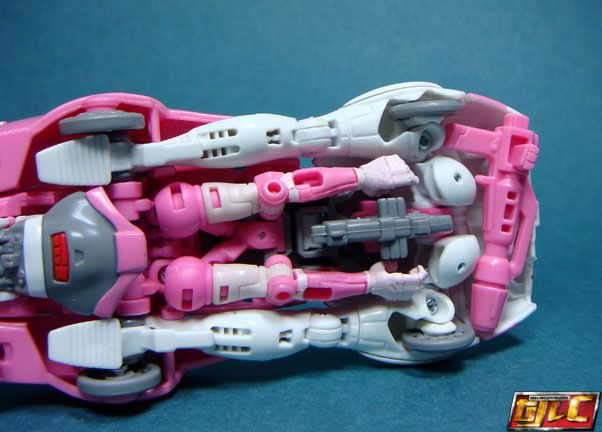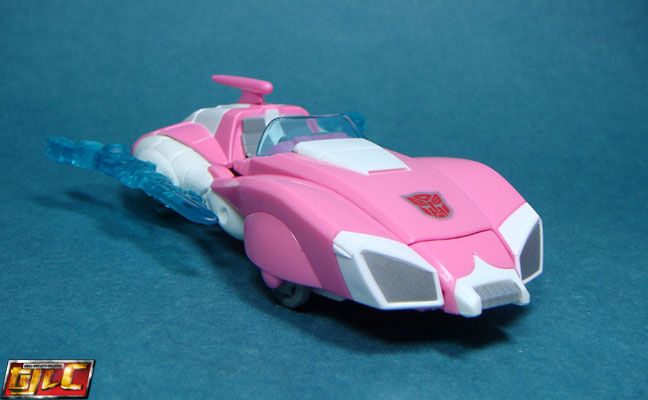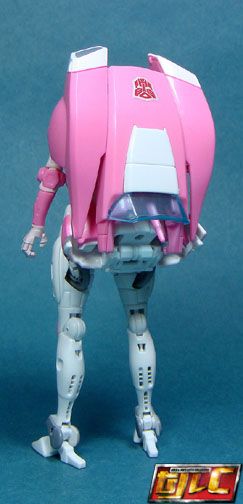 Lol… it took them only 25+ years but we finally get a proper G1 Arcee.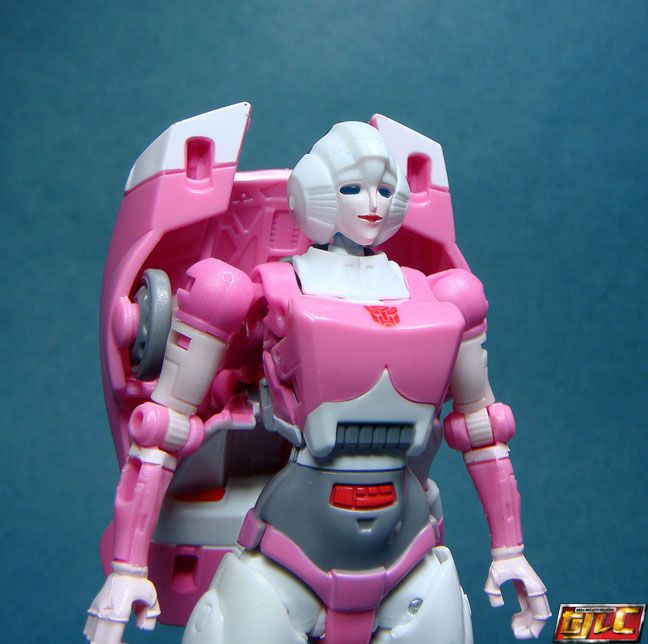 She comes with a …. pink gun..?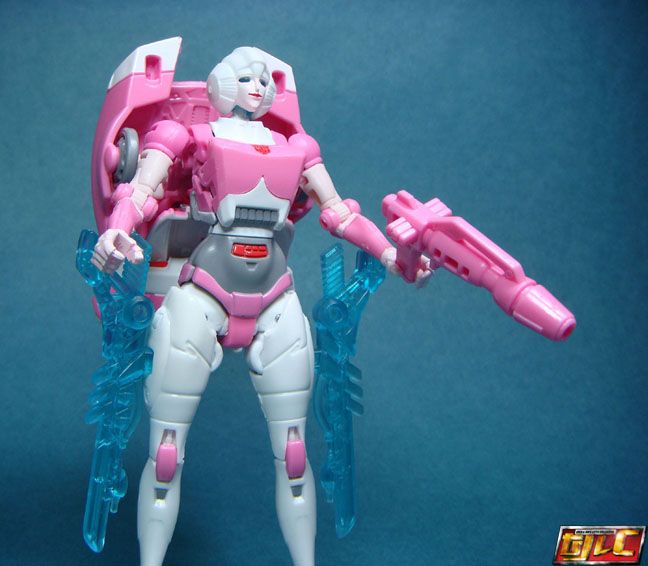 Luckily she also comes with a proper, accurate pistol she used in the TF 1986 movie.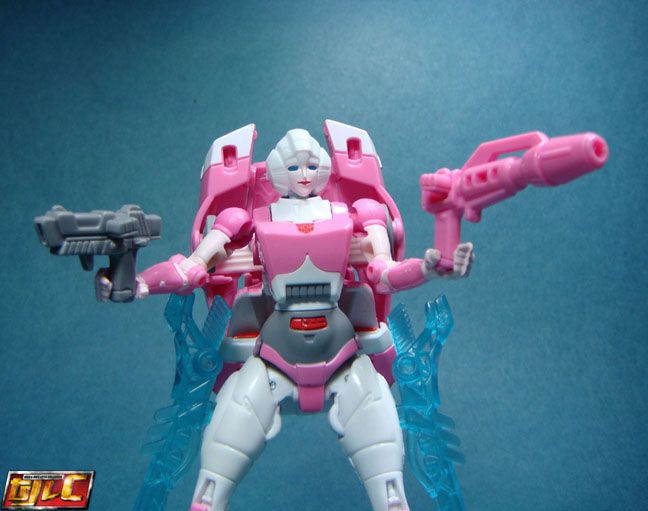 The hands are sculpted awkwardly for some reason. The guns only go this deep. DO NOT force them to go down any more, you will break her thumb (learned this the hard way). Sigh….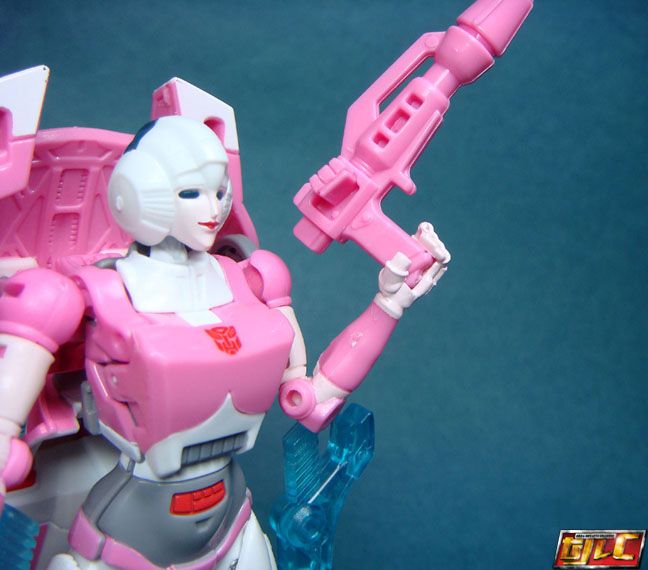 Energy swords (from the IDW comics series).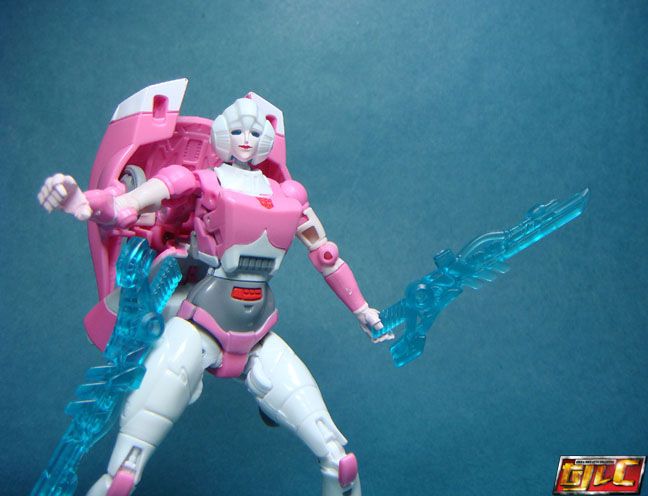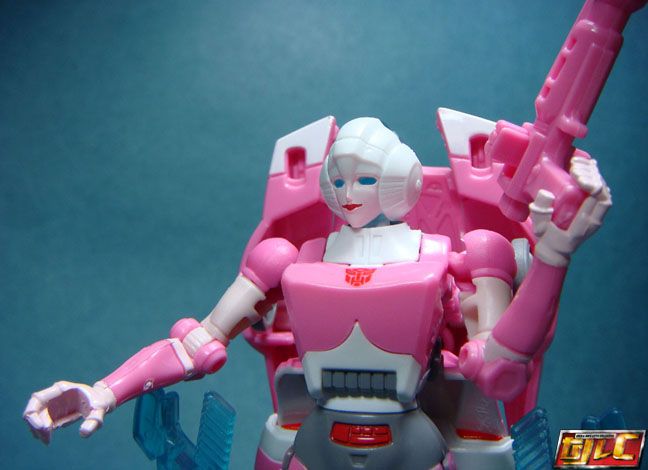 Gold