Transformers Takara Legends LG-29 Wheelie and Goshooter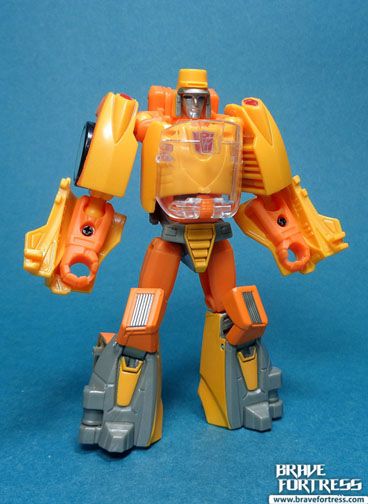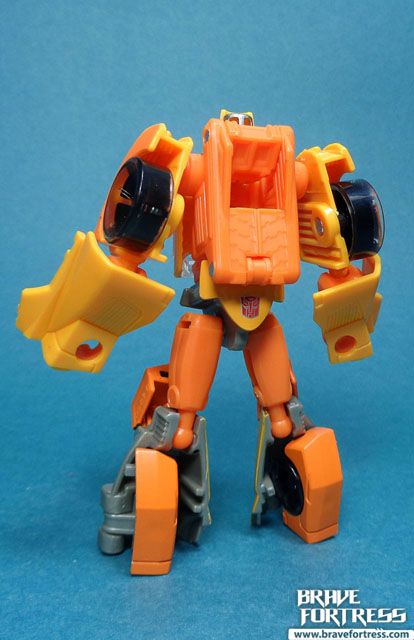 Hands down, the best Wheelie figure by far. I didn't have the time to go digging for my older Generations Deluxe Wheelie, but that figure's slingshot accessory should fit perfectly with this fella.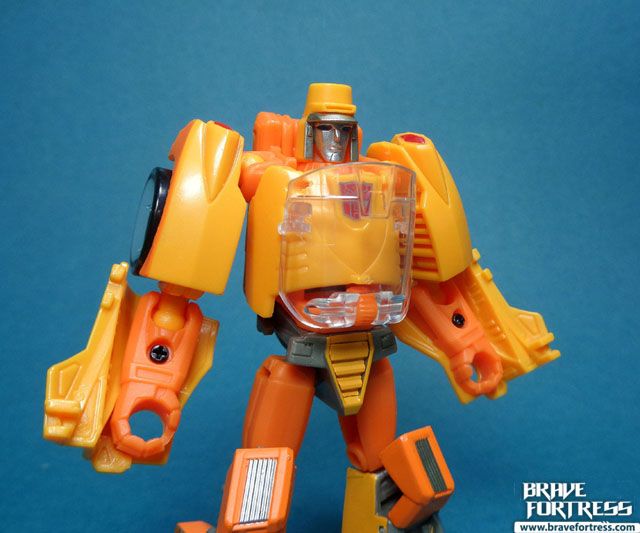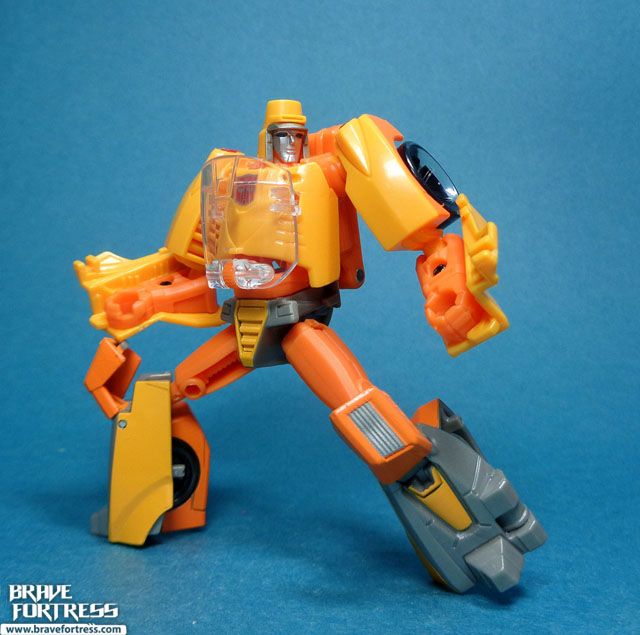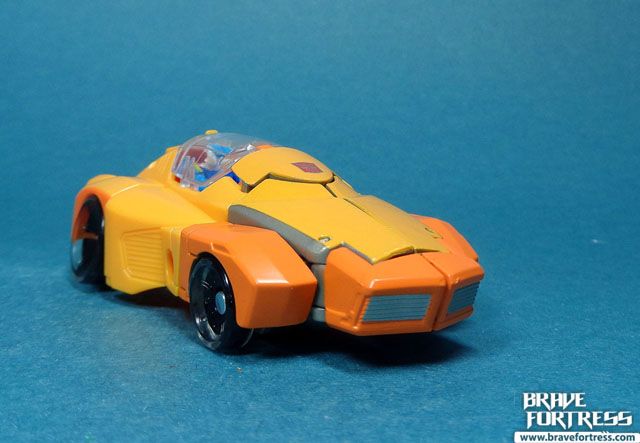 He comes with Goshooter, one of the Junior Headmasters from the Japan only series.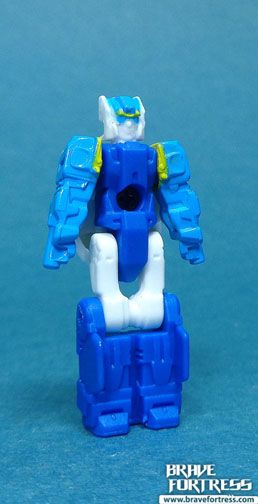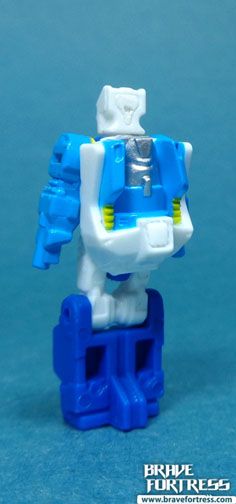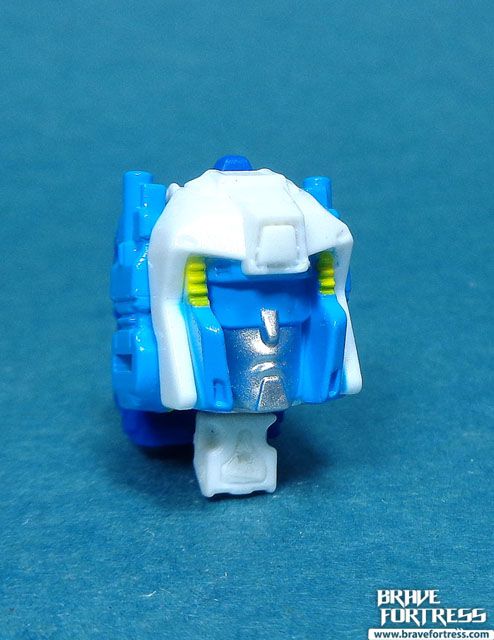 The headsculpt's not bad, but I think I still prefer the non-removable head from the Million Publishing Exclusive Goshooter figure.
Please proceed here for Million Publishing Magazine's Exclusive Goshooter figure:
Transformers Takara Generations Million Publishing Magazine 2015 Vol. 2 Go Shooter
Goshooter can ride inside Wheelie. Pretty cool eh?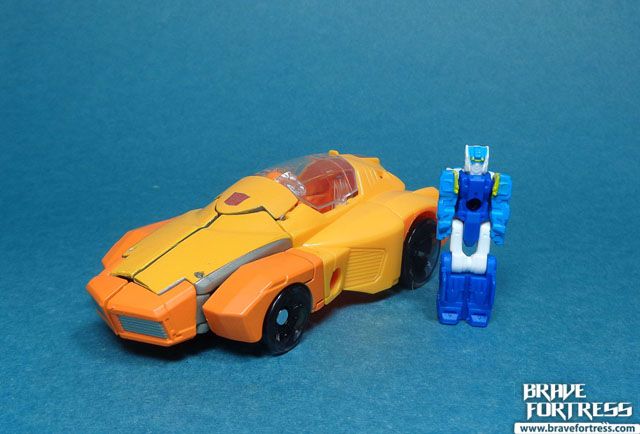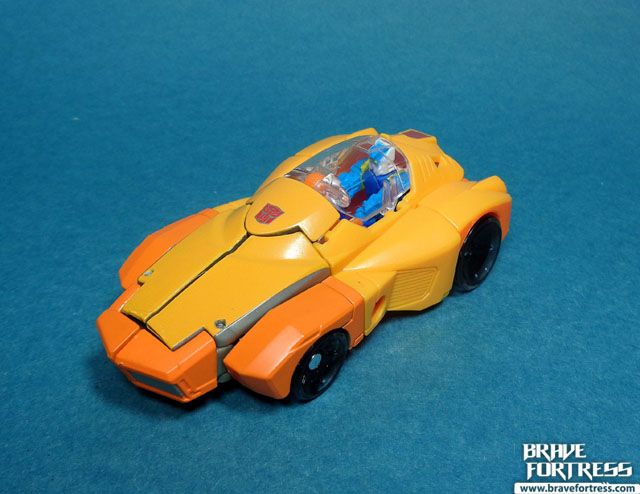 I hope we get the Junior Headmasters all together later on in this line.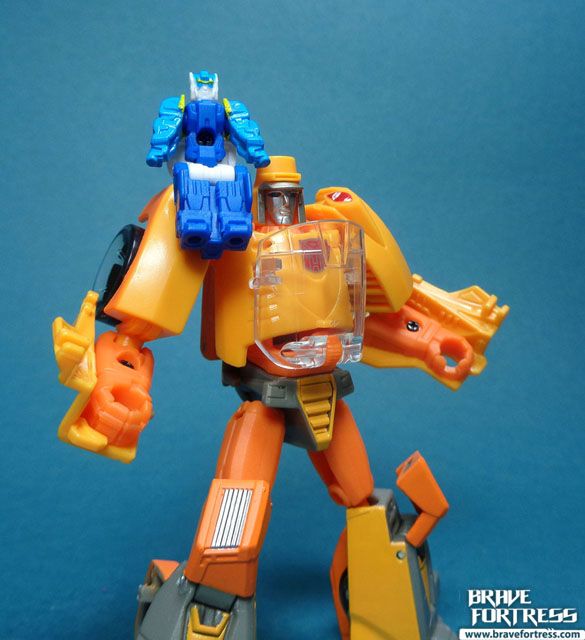 Gold