Transformers Takara Legends LG-36 Soundwave
With Titan Master Soundblaster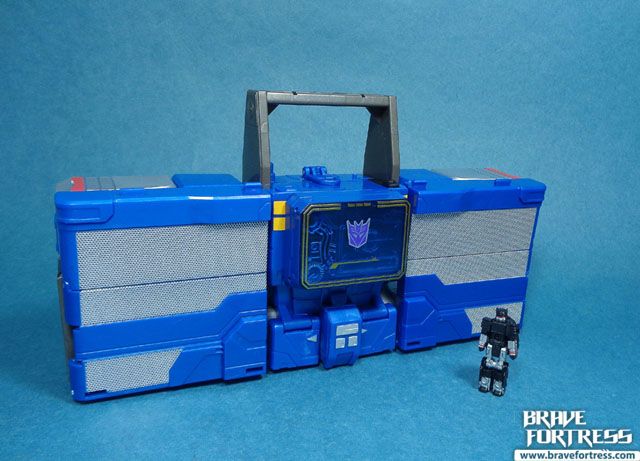 You can flip down the handle to make Soundwave more G1-esque.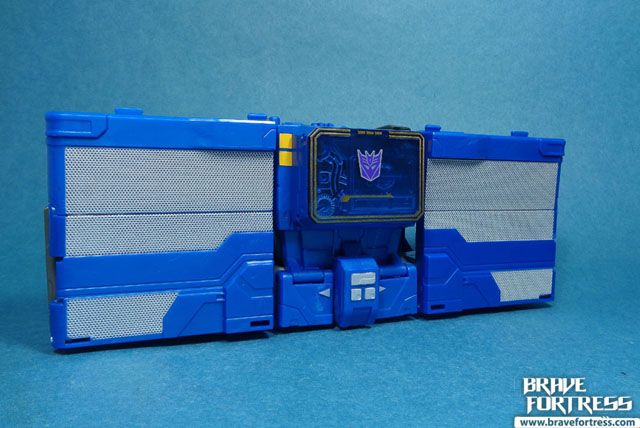 The "tape deck" flips outs with a push of the button.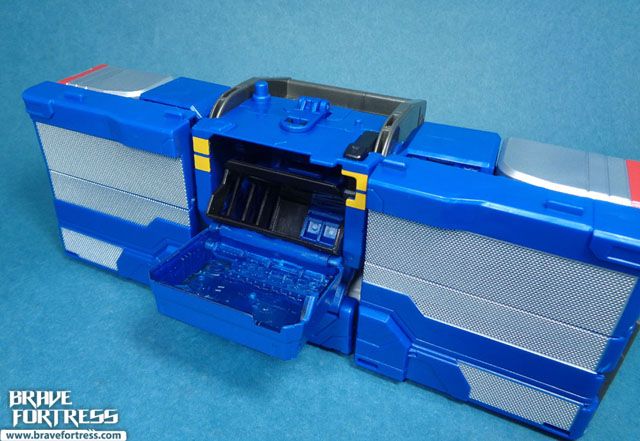 You can pack the "rocket-sled" into the deck too.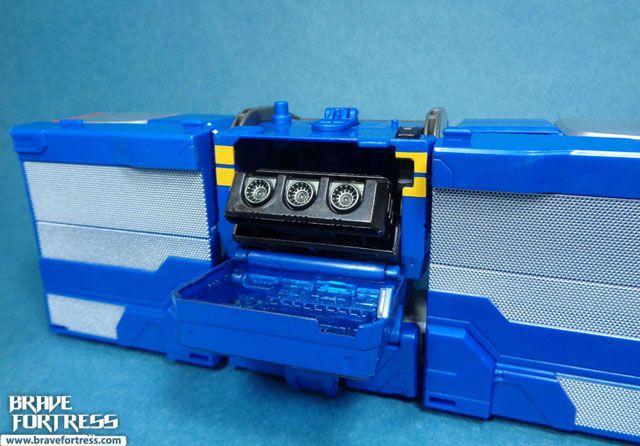 Rocket-sled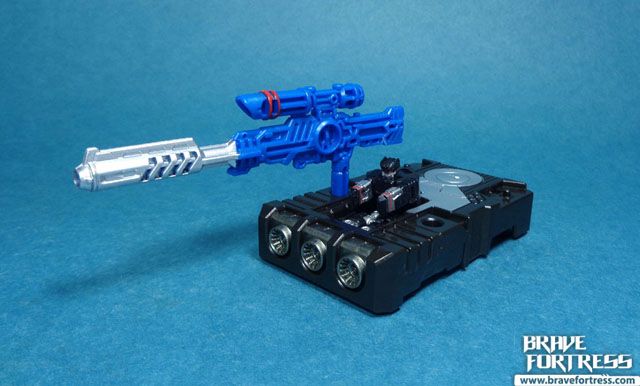 Titan Master Soundblaster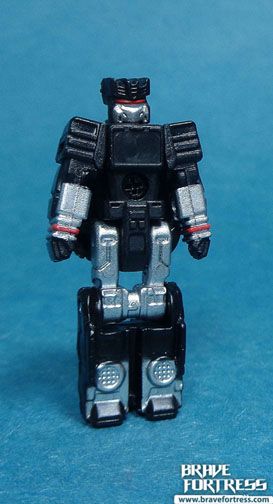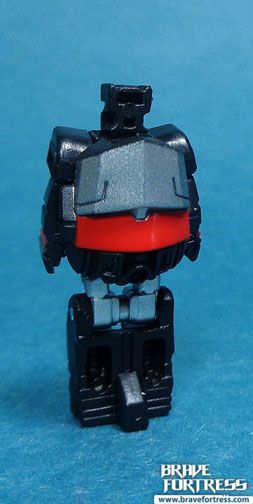 According to the Hasbro bio, Soundblaster augments Soundwaves abilities. It's supposed include stealing data and information at an even more accelerated rate.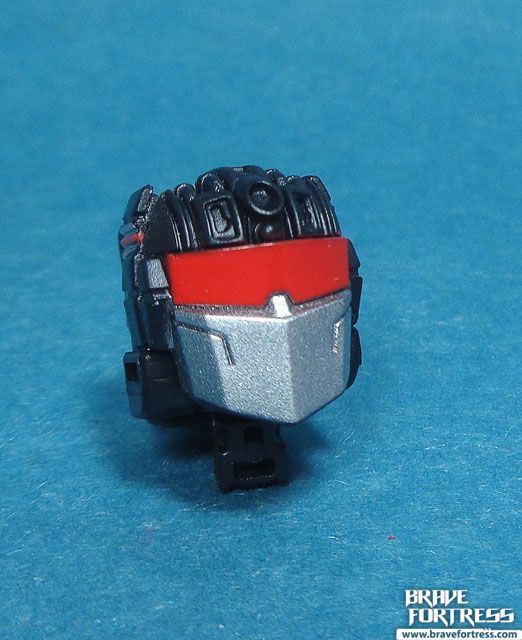 Stage mode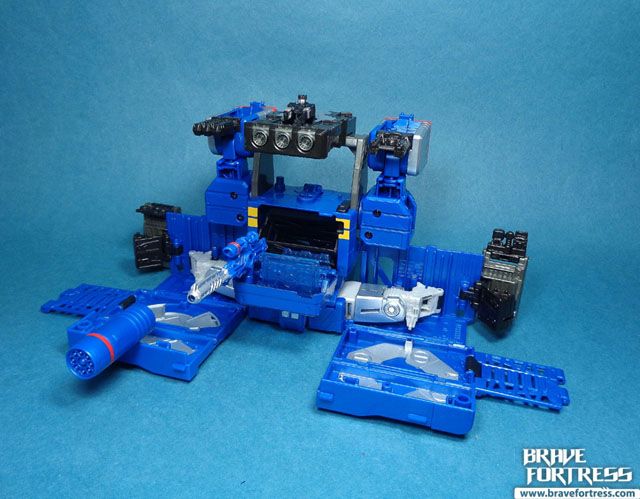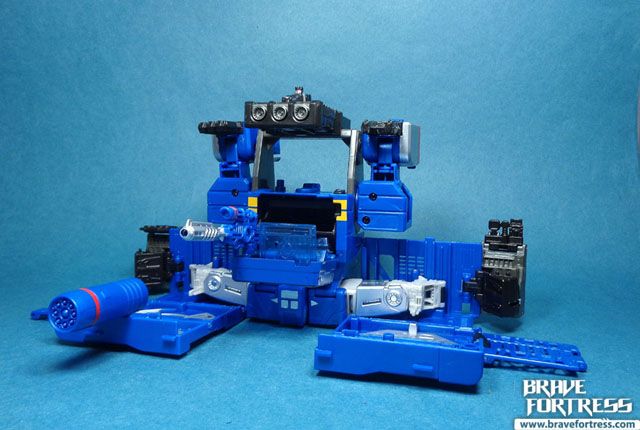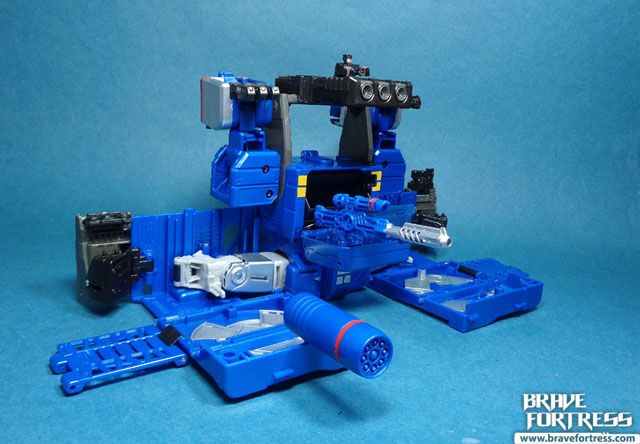 I think it's pretty cool. A place for Titan Masters to hang out and have a party. lol…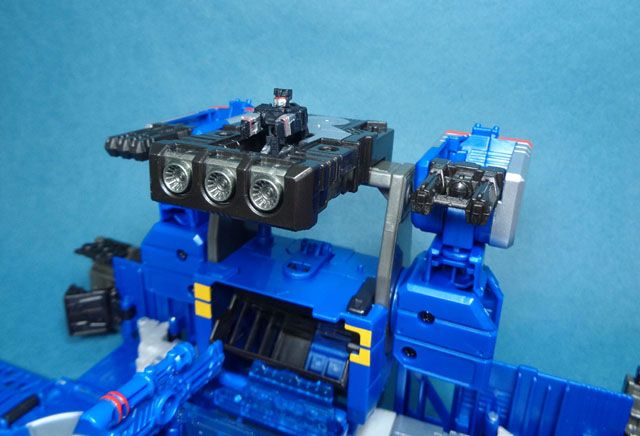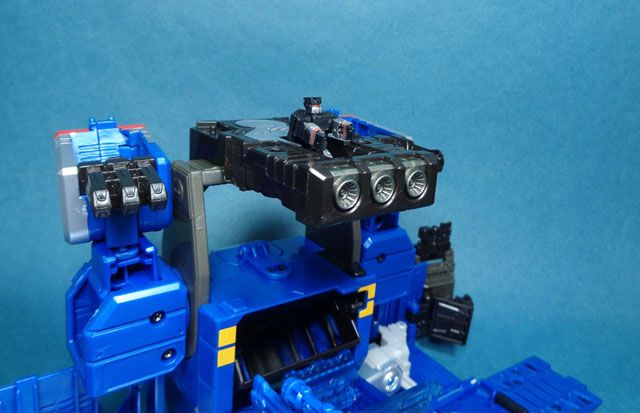 Remember to flip out both panels on Soundwave's chestplate for the stage mode (one flips to the back, another flips to the front. The front one might require some help with a pick or a tool).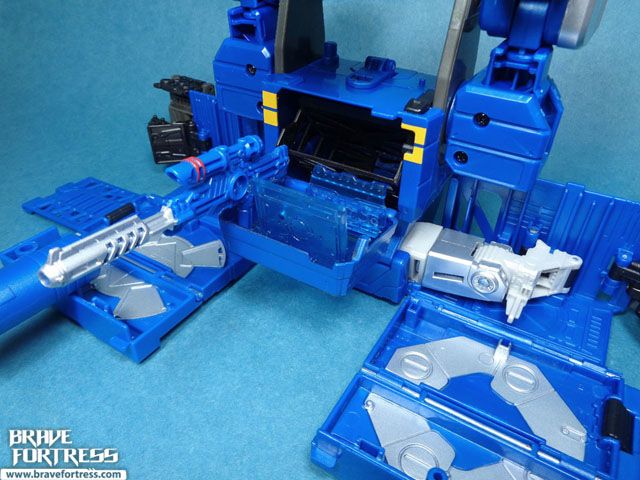 Head on!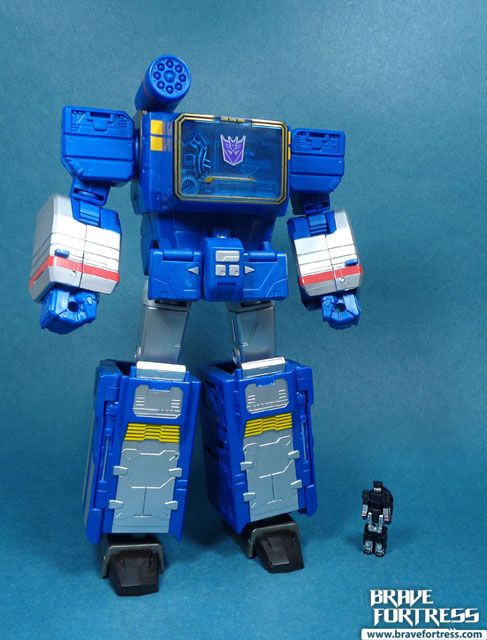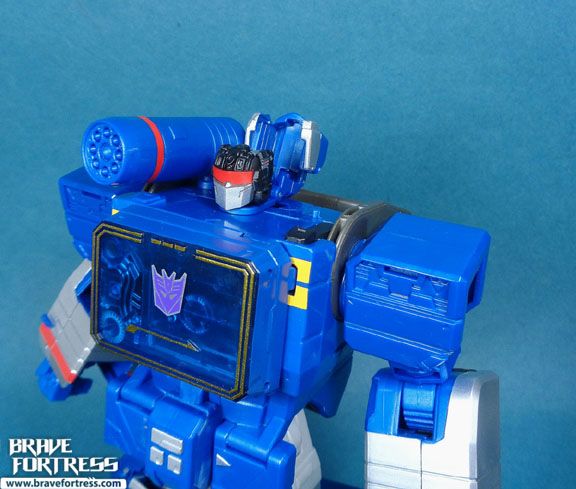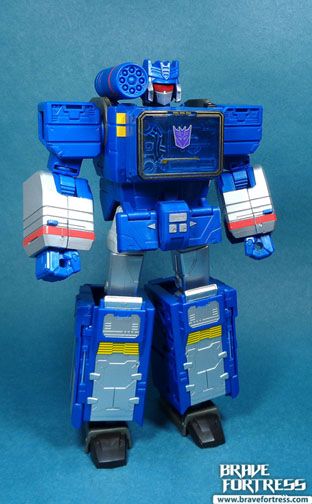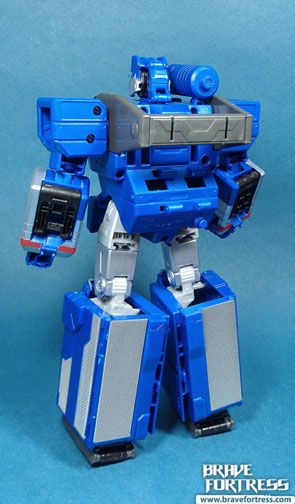 Finally… after soooo many TF lines we finally get a Soundwave that's a perfect homage to the G1 toy. The closest we got recently was the Fall of Cybertron Voyager Soundwave and he doesn't quite resemble a boombox back then.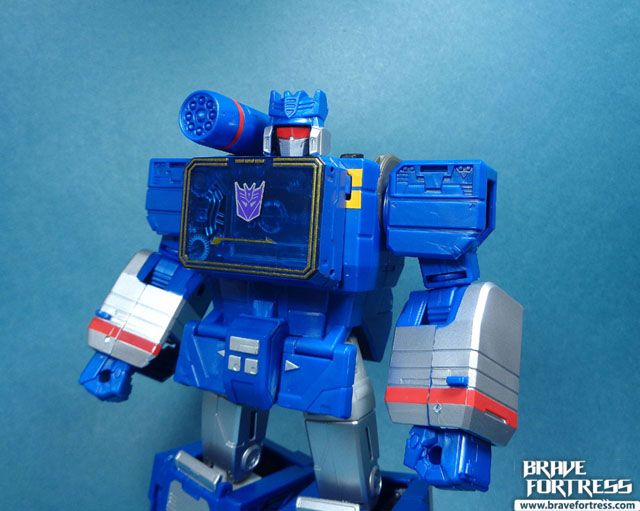 While this is cool and all, I would've preferred a more darker, midnight blue shade to Soundwave to make him more show accurate. As is, this one is a bit too bright a shade of blue.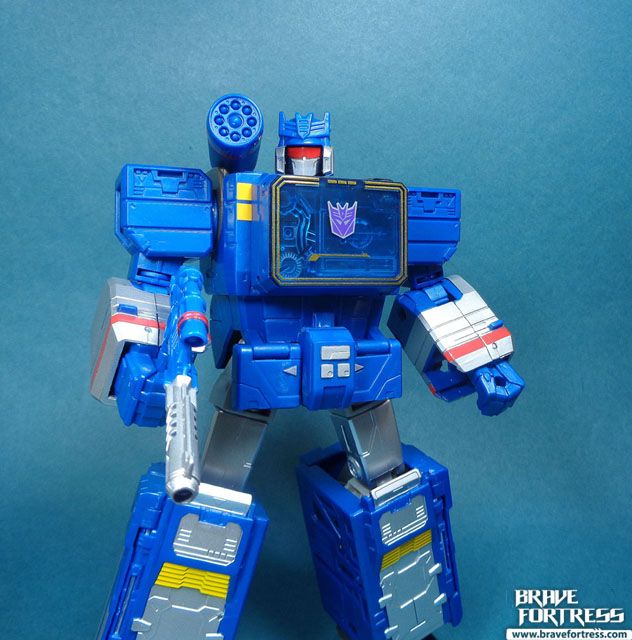 Eject!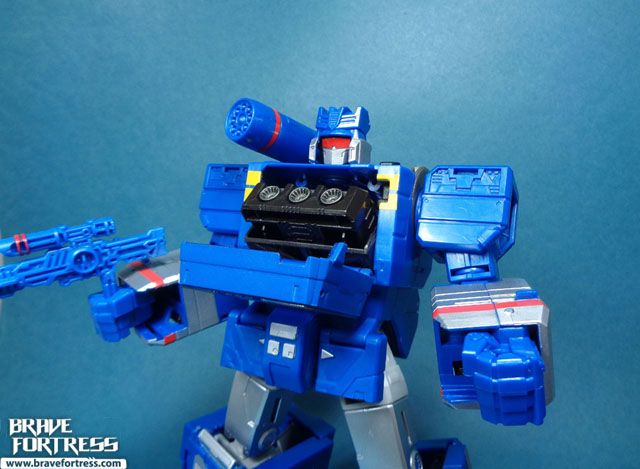 Being a remold of Blaster, he does share some parts. Particularly, the chunky areas of his body….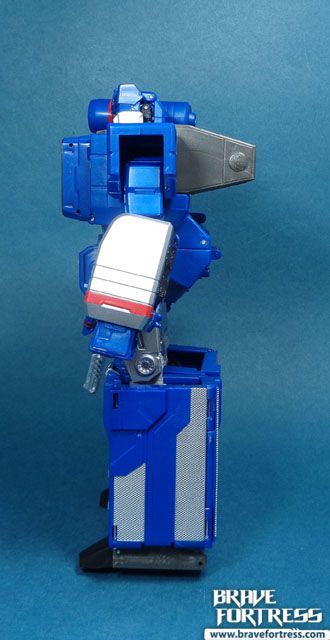 Comparison with Takara LG-27 Broadcast/Blaster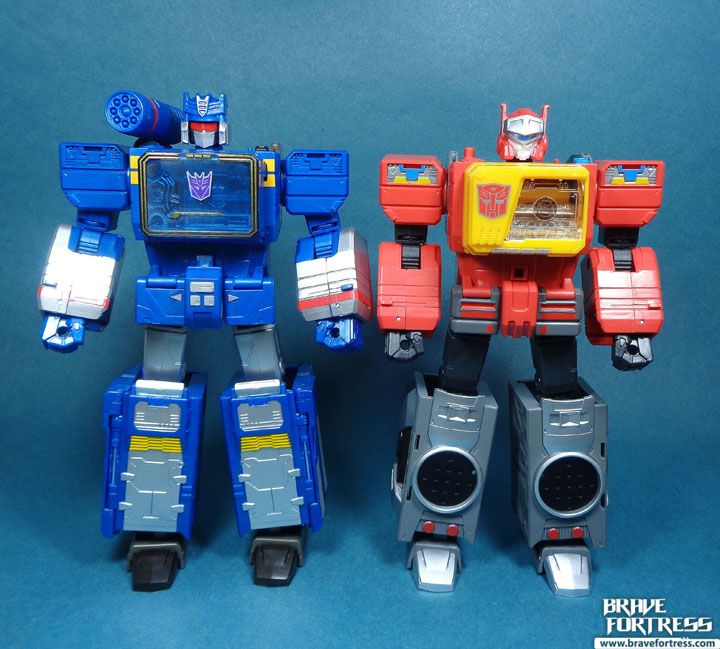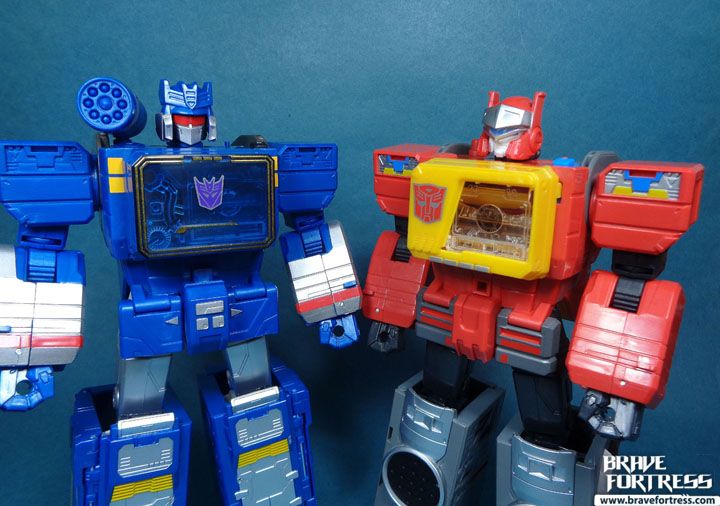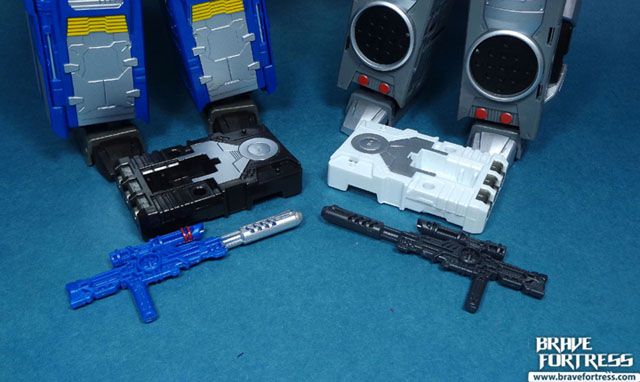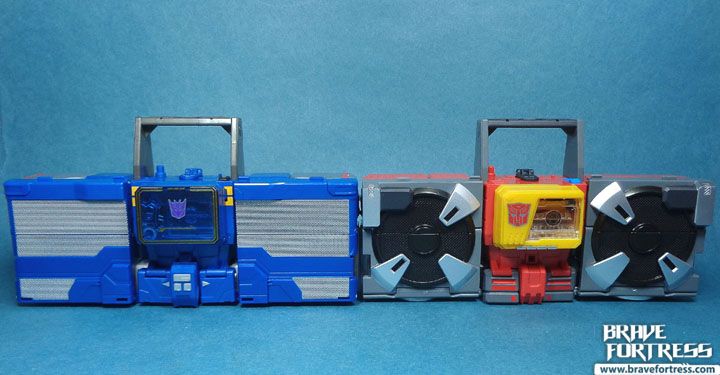 My, Soundwave, you've gained some weight…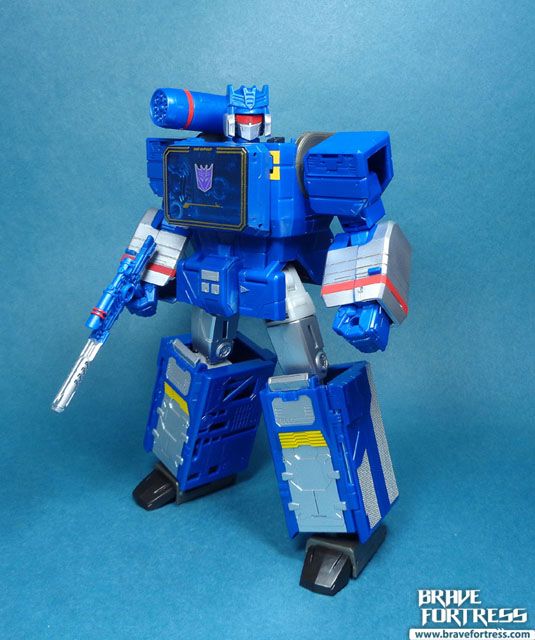 From the front he looks fine though. Not too thick…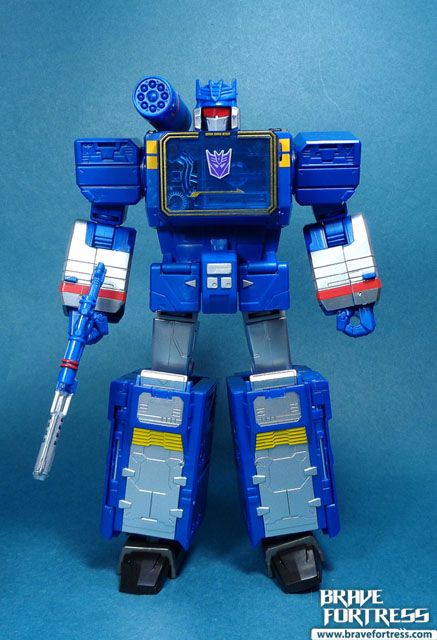 I'm not exactly sure what these incomplete hinges are for. Base mode? I tried putting the attachment panels in but they were a bit tight so I didn't force them in anymore. Hmm….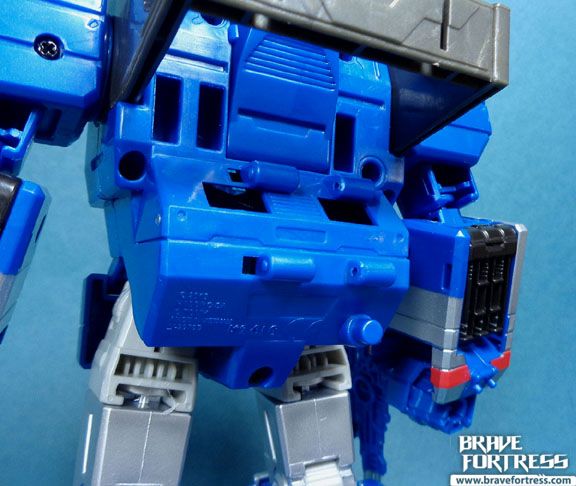 At last! The Decepticon big 3 is complete! Same scale to boot!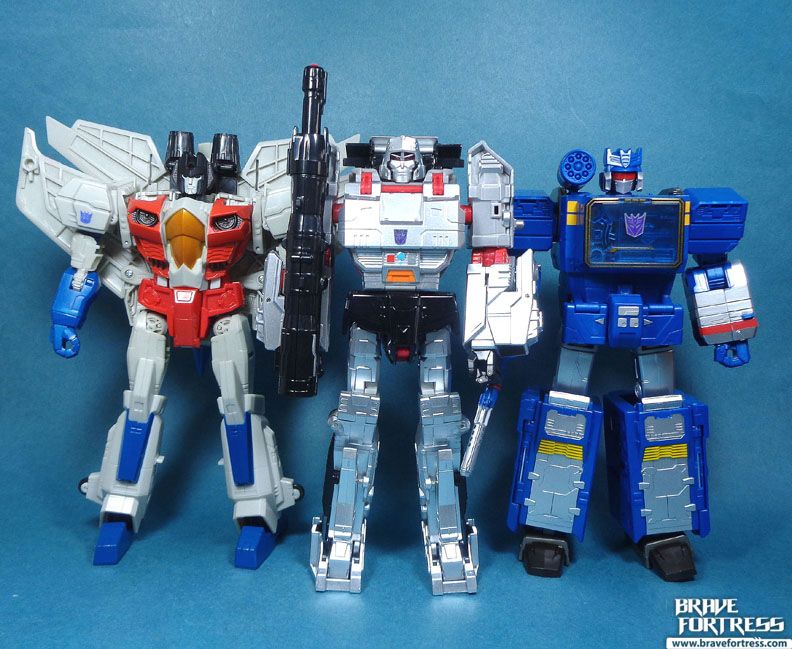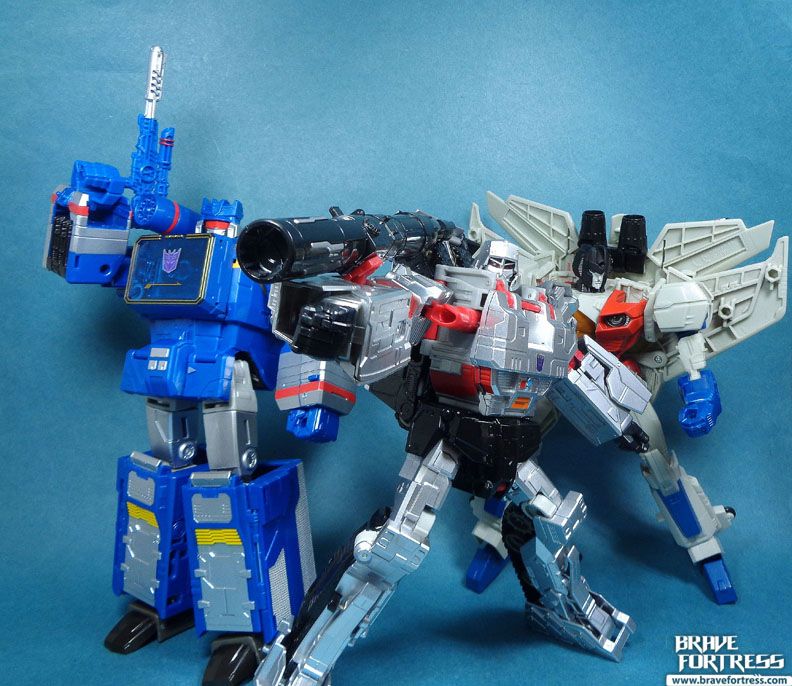 With his "cassettes", Buzzsaw (Hasbro) and Rumble (Hasbro), I'm still waiting for my Takara Jaguar/Ravage and Condor/Laserbeak to come in.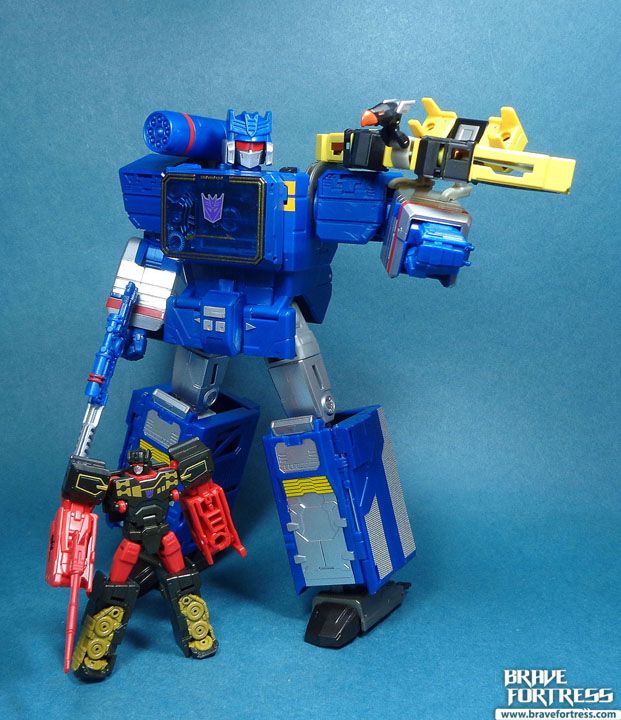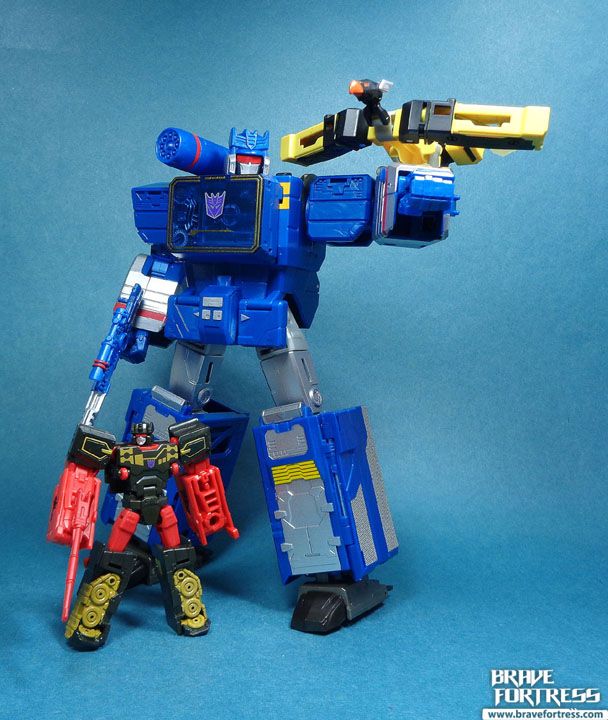 Preettty sure we'll see an all-black Soundblaster redeco of this guy somewhere down the road….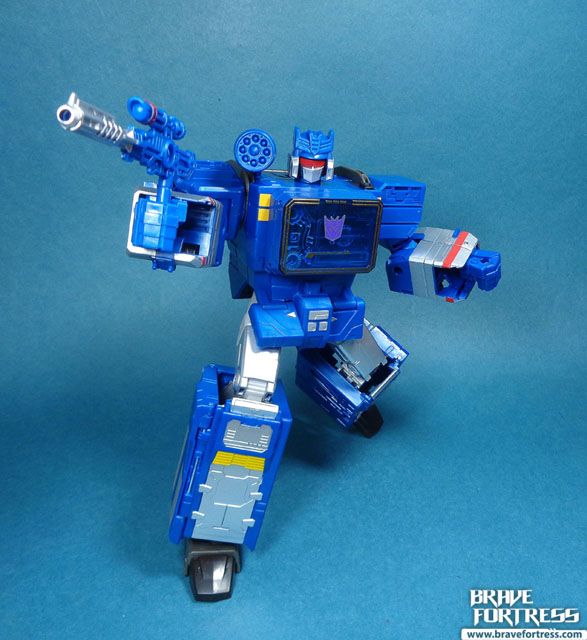 Gold