Transformers Titans Return Legends Class Gnaw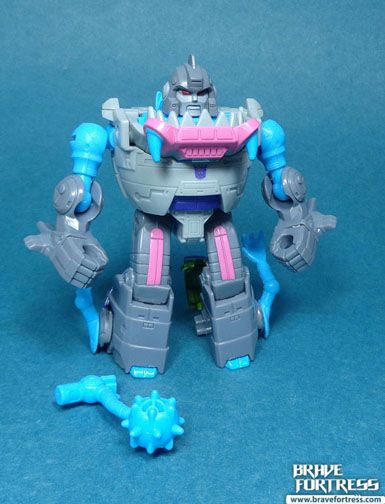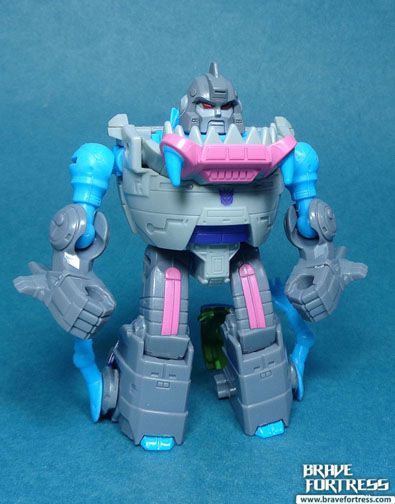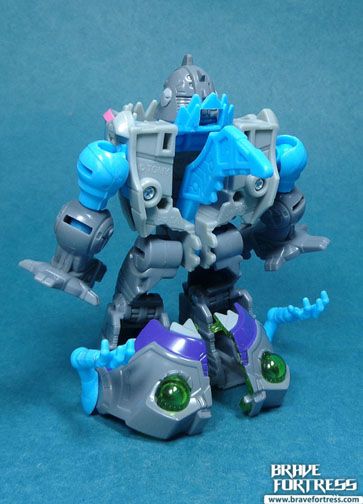 I'm glad Hasbro finally decide to give us this guy. With this we're one step closer to completing the 1986 movie cast.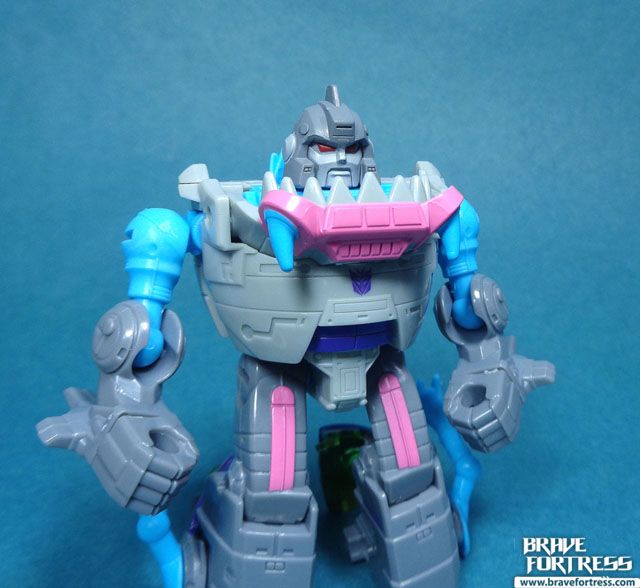 He doesn't come with any guns, just his mace/tail melee weapon.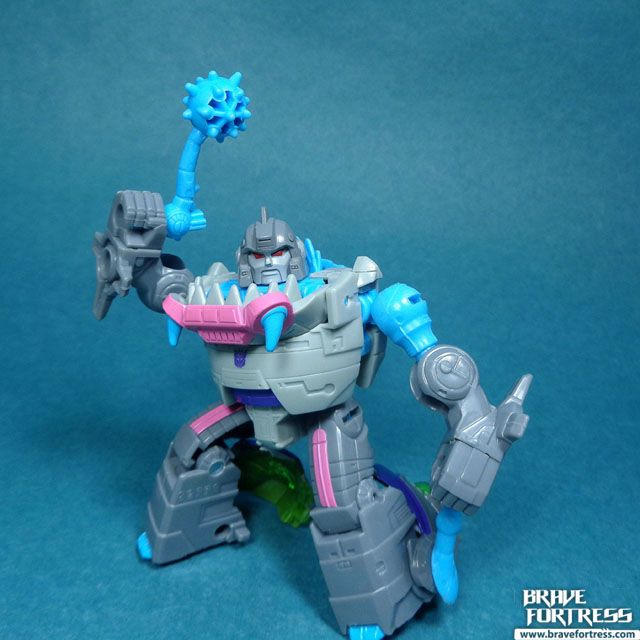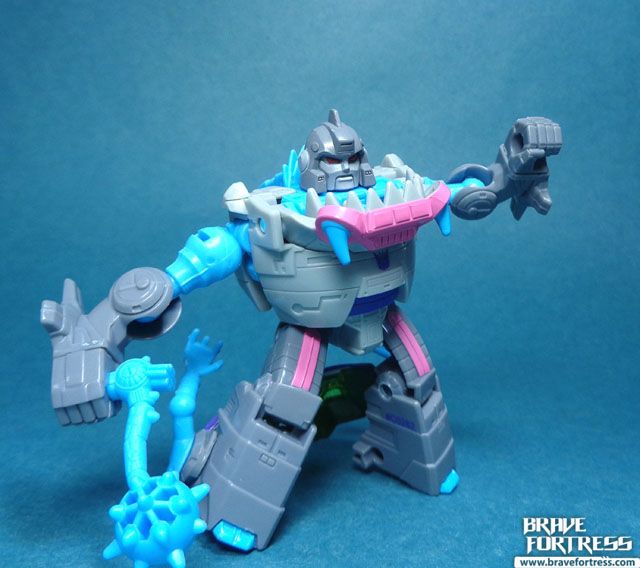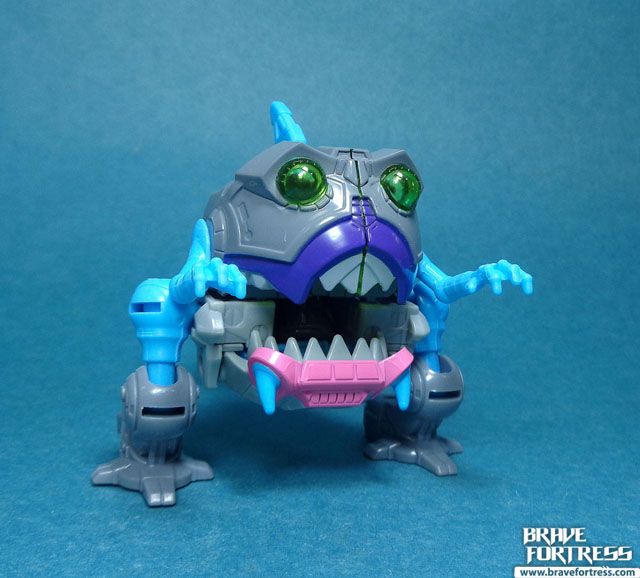 The instructions are very unclear about how to attach the tail part, but it should look like this.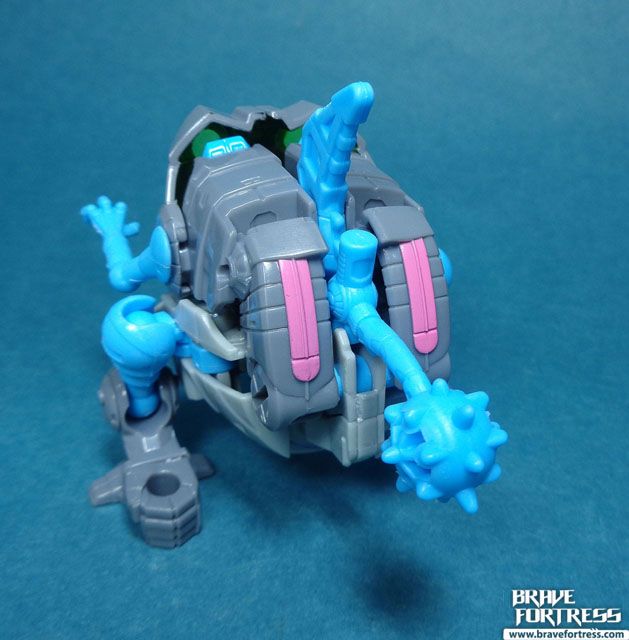 Gotta love those big, round, clear eyes.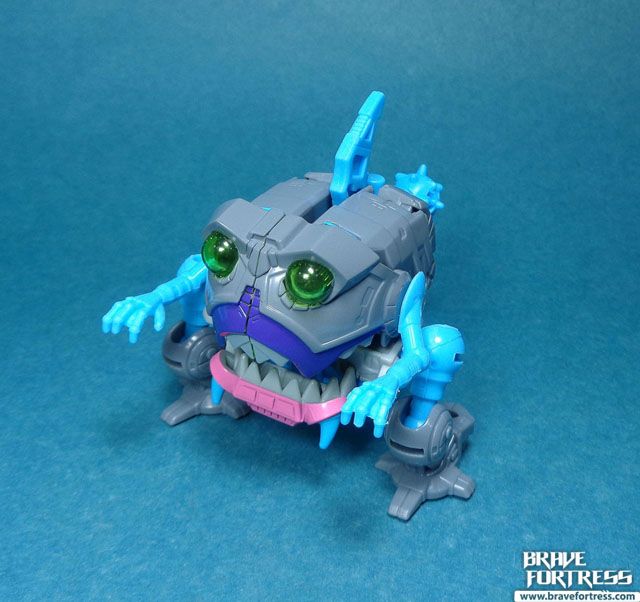 Since this is part of the Titans Return line, you're supposed to slot in a Titan Master into the figure when he's not in robot mode. But for this guy, the driver's chair is in the mouth. Holy suicide seats!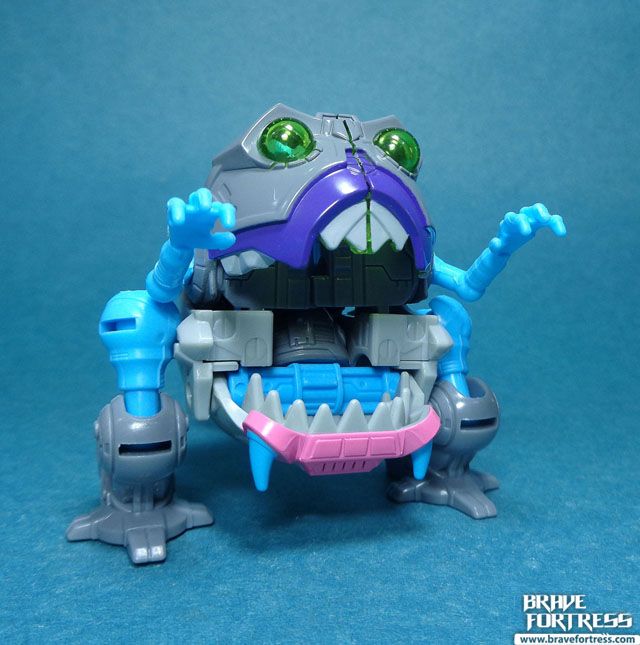 Sharcticon team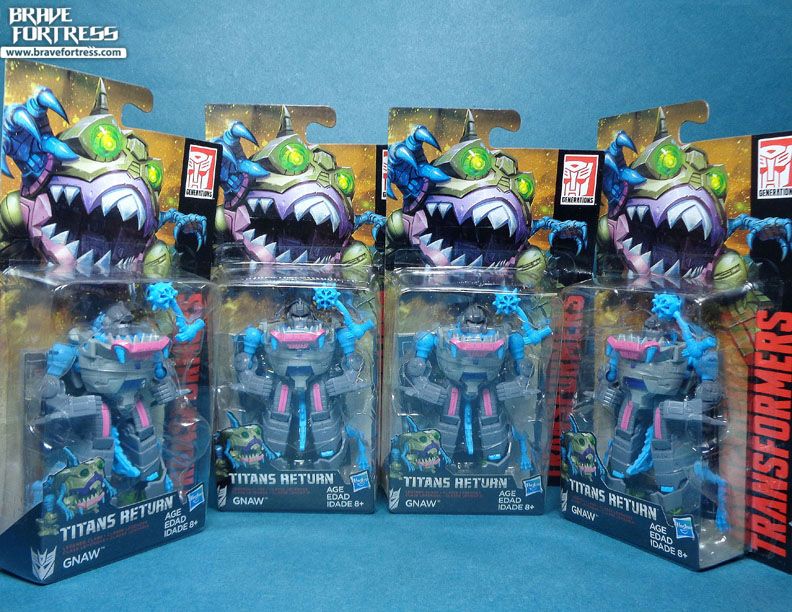 It's funny but I never thought I'd army build Transformers, Joes sure. But not Transformers. I guess Hasbro got me again.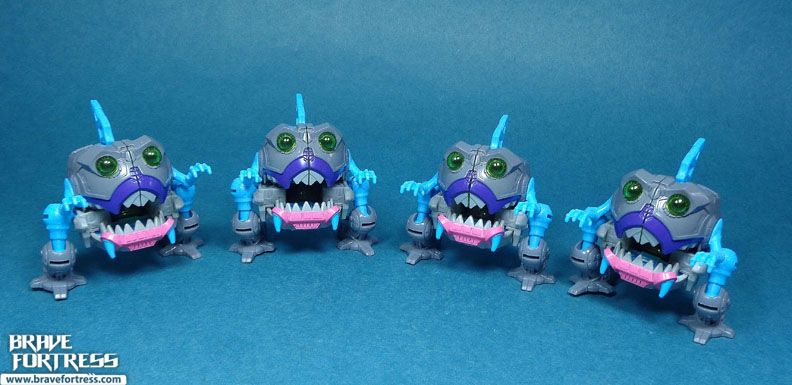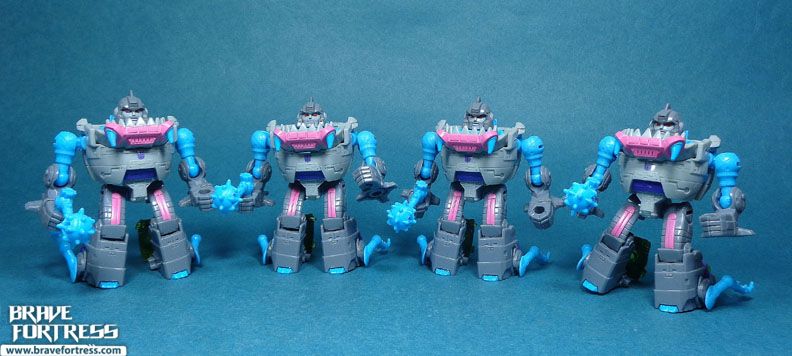 Hmm… to get more or not…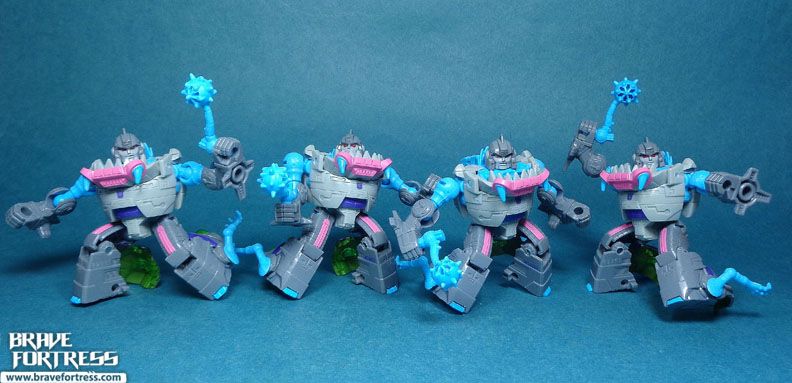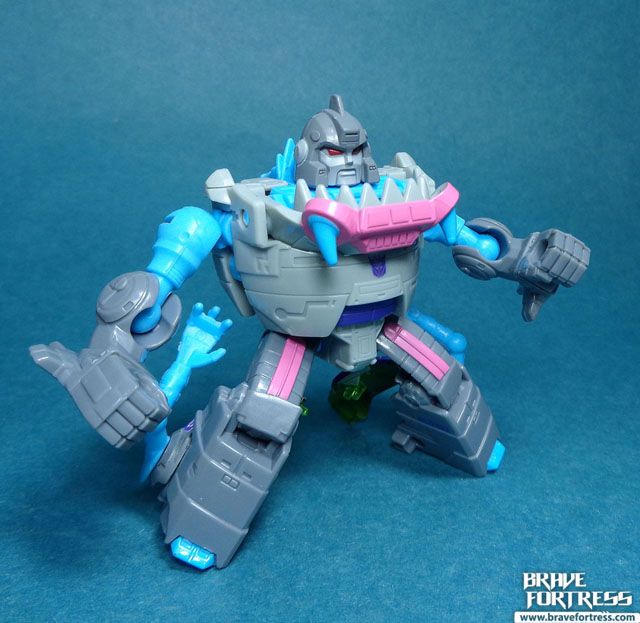 Gold