Amazing Heroes Action Figures Wave 2
Our friends over at Fresh Monkey Fiction just announced their kickstarter project for wave 2 of their Amazing Heroes line of 4.5″ retro-inspried super hero action figures.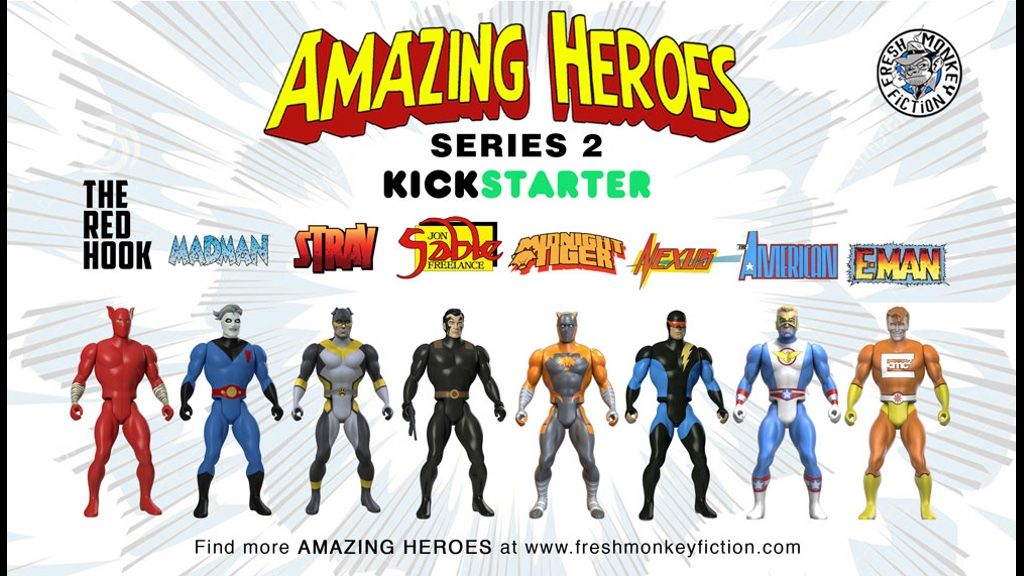 About this project
"Transported to a strange world by a mysterious villain from beyond the stars, Earth's most Amazing Heroes try to defend themselves from their fiercest enemies as they fight a hidden battle that could annihilate the universe."
Thanks to over 300 amazing backers we funded the Wave 1 and Wave 1.5 of retro superhero action figure line Amazing Heroes in late 2015. Series 1 included classic Golden Age characters such as Black Terror, Golden Age Daredevil, Green Turtle and Stardust, along with more modern characters like Captain Action and Mike Allred's Madman.
It was such a huge success that we're following it up with Amazing Heroes Series 2.
More details and how to sign up for this line after the jump.

Gold