3D printed 6″ scale G.i. Joe Cobra Throne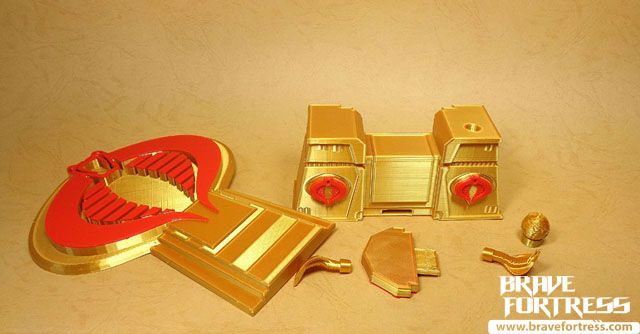 I got this from Ebay, from seller candb_superprintz . This 3D printed Cobra throne is meant to scale with 6" G.i. Joe Classified figures.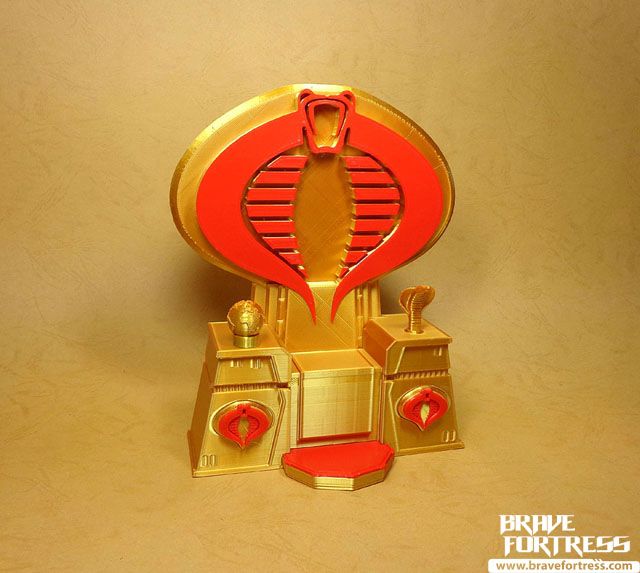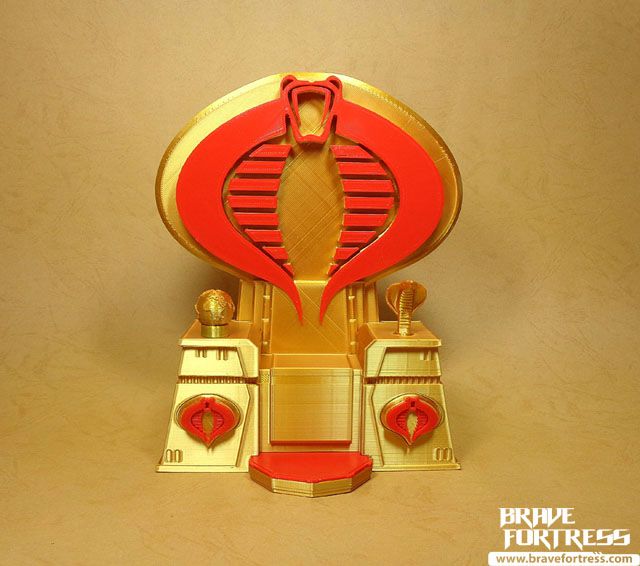 I gotta say, this thing rocks! The seller also offers the set in black or blue colors as well, but I think the gold version stands out better, since it fits ol' megalomaniacal Cobra Commander better IMHO.

It is however, not quite super perfect, as there are still limitations to the quality of 3D printing VS old school plastic casting. There are very fine imperfections here and there, but it's not too visibly terrible IMHO.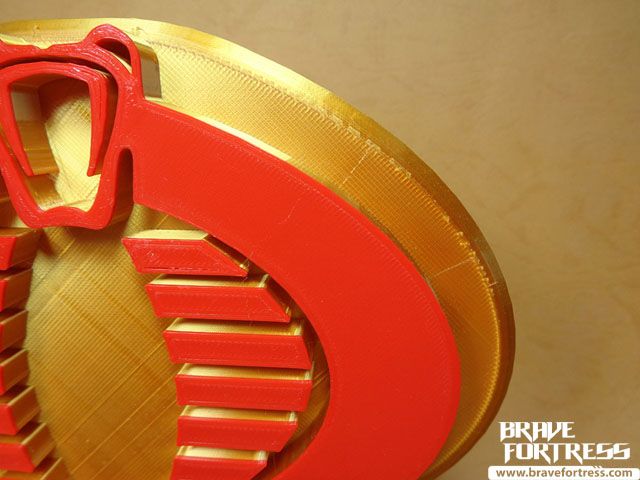 The set comes with an embossed globe to place next to the throne.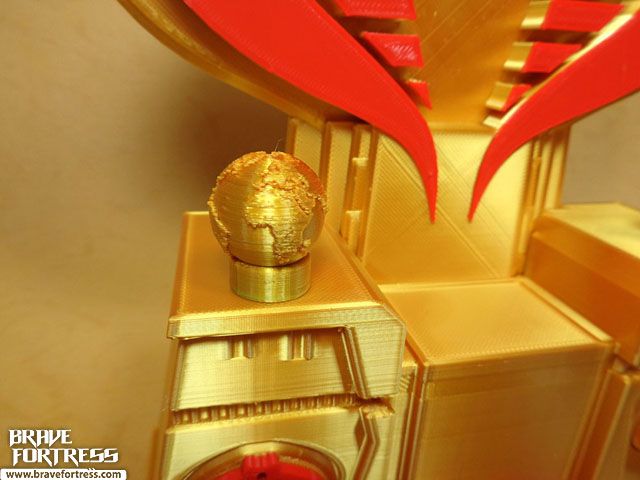 There's also a serpent figure that's plugged into the left side of the throne.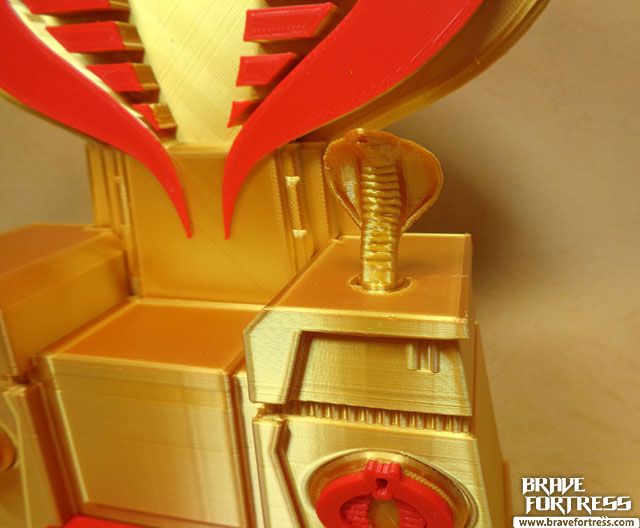 Some good detail choices on the design, they add real character the to piece.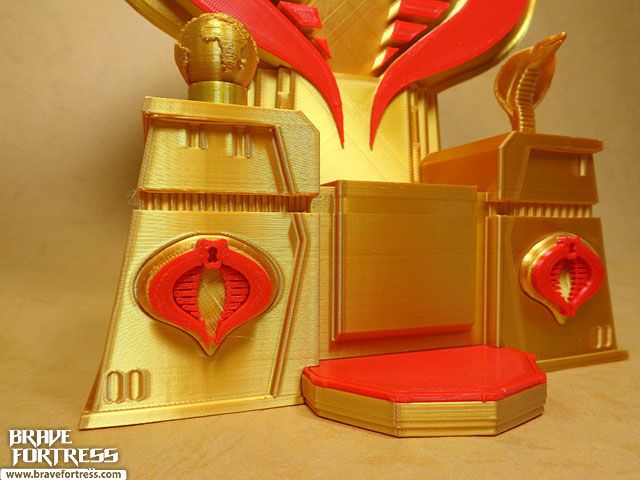 The back of the chair actually isn't locked into place and can be placed to stand separately, but it is tricky to balance it properly though.

The purpose of the back being freely-moving is mainly due to Cobra Commander's cape and sword getting in the way when he sits down.

Another problem is that the Commander's shirt tail also tends to elevate the figure off the seat too, so that needs some pushing down on the figure to flatten the shirt tail to get him to sit flush on the surface.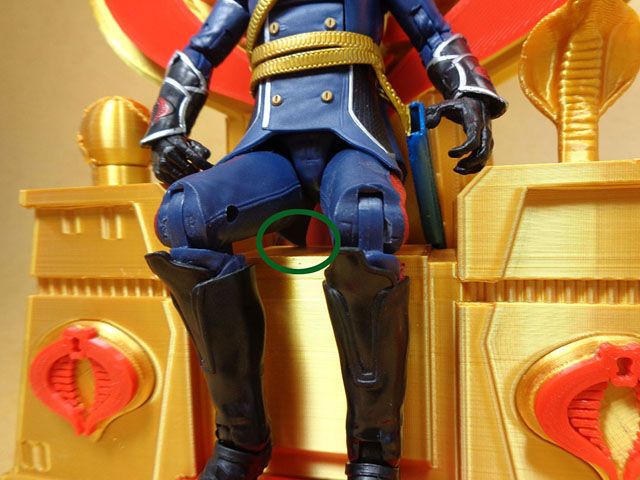 But if you get it all set right, the results are spectacular!

Ex-sssssscllent…

I do wish the globe had a smaller base so Cobra Commander could hold it better, but as is, it can be done, albeit it will fall at the slightest shake.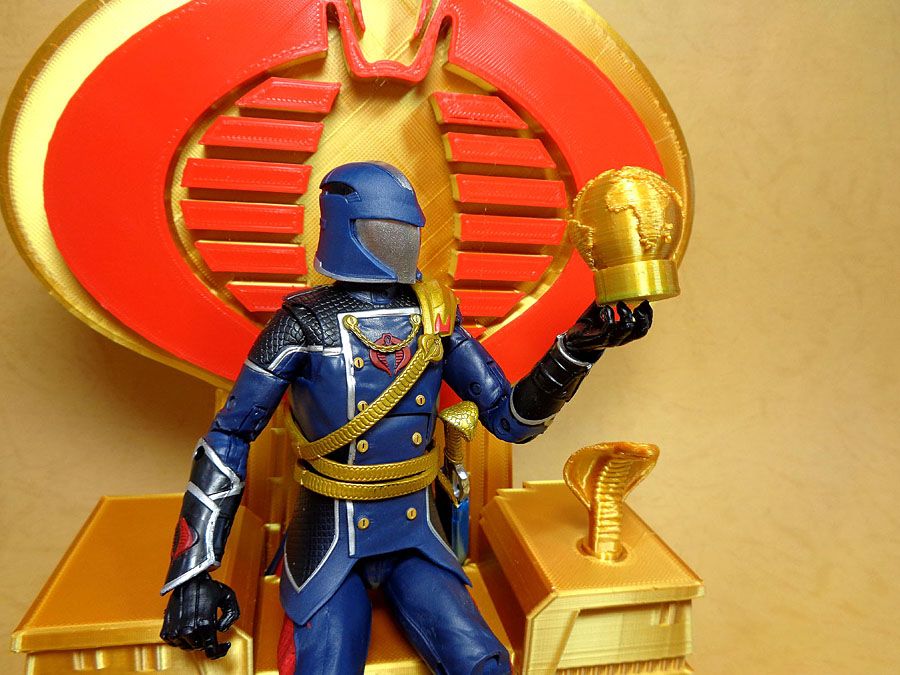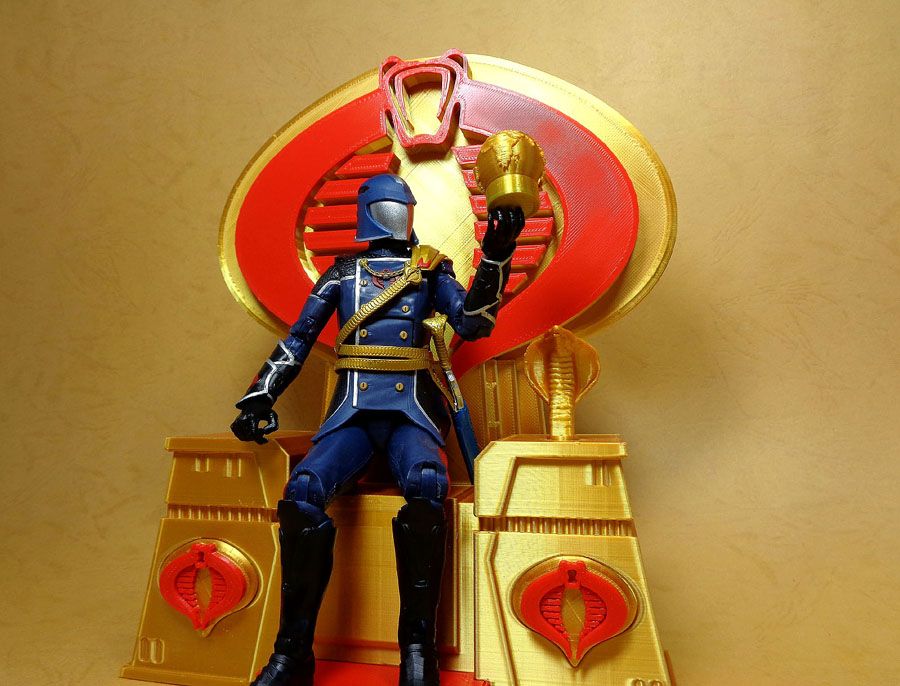 Alternately, without the seat, the backdrop still looks really awesome.

Overall, a really great accessory piece for Cobra Commander (and most Cobra group shots, when sans the seat). I just hope Hasbro releases a proper classic CC so we can sit him down better into this throne.

Post script: The Cobra Commander I used here is the regular retail version but equipped with the Regal variant's belt and gear, for the gold accents.
Gold