Action Toys Mini Deformed Voltes V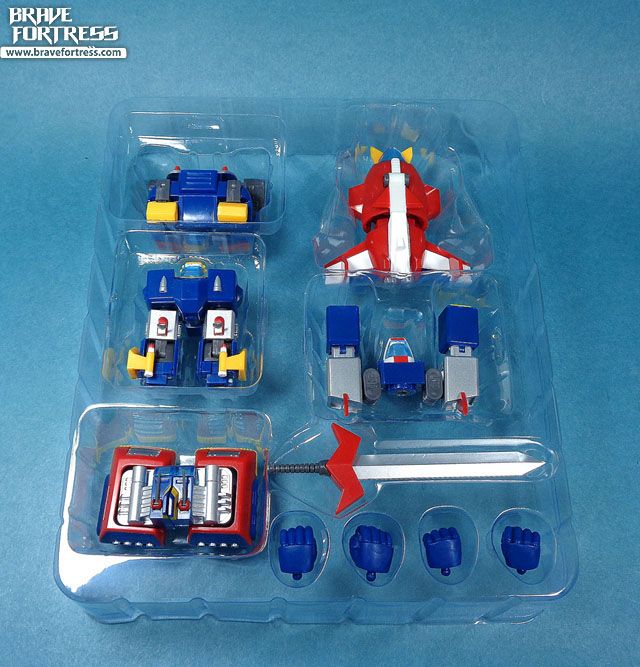 Volt Crewzer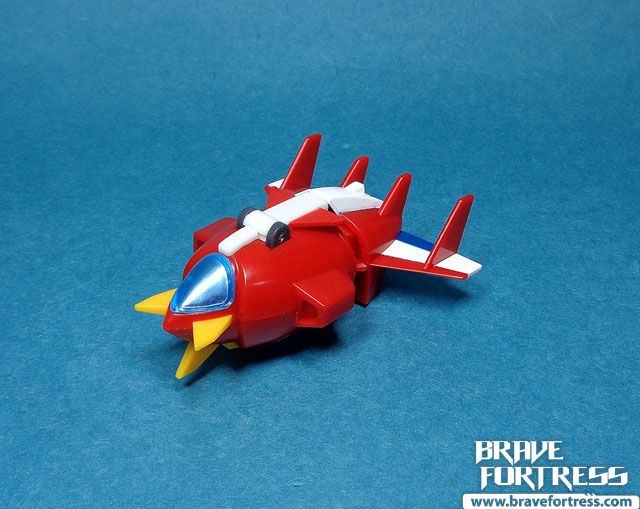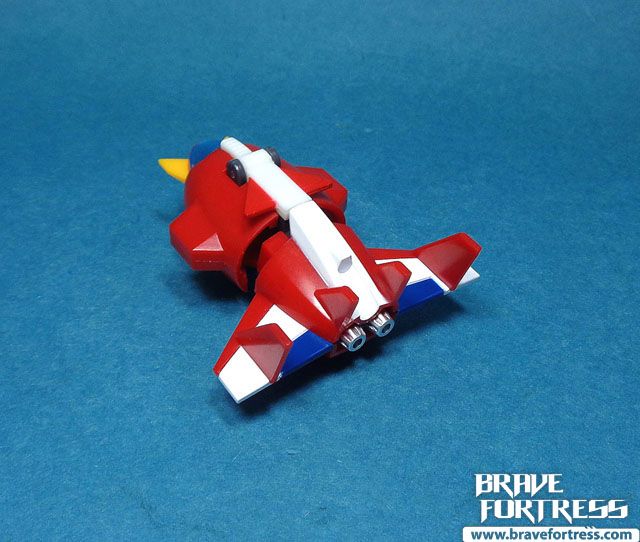 Same as with Combattler V, we can clearly see Voltes' face on the underside of the Crewzer.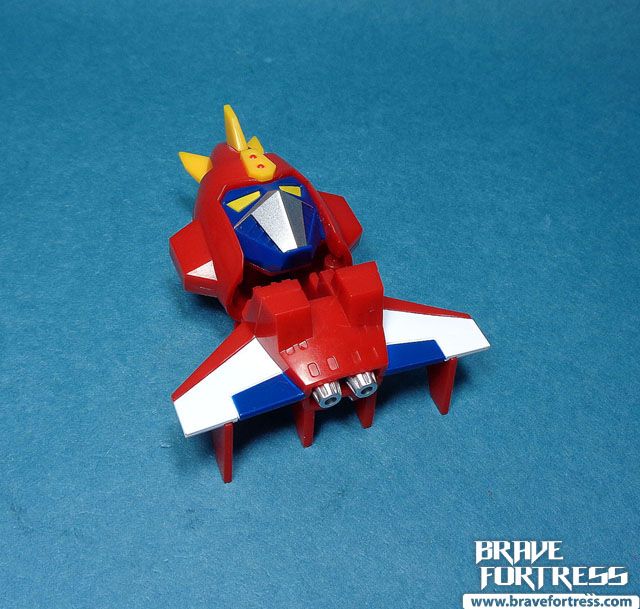 There's a working ratchet joint here, to help keep the front half of the Crewzer in place. Nice touch.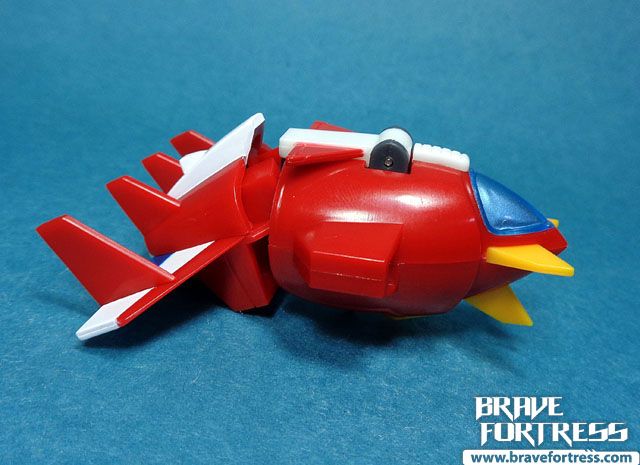 Volt Bomber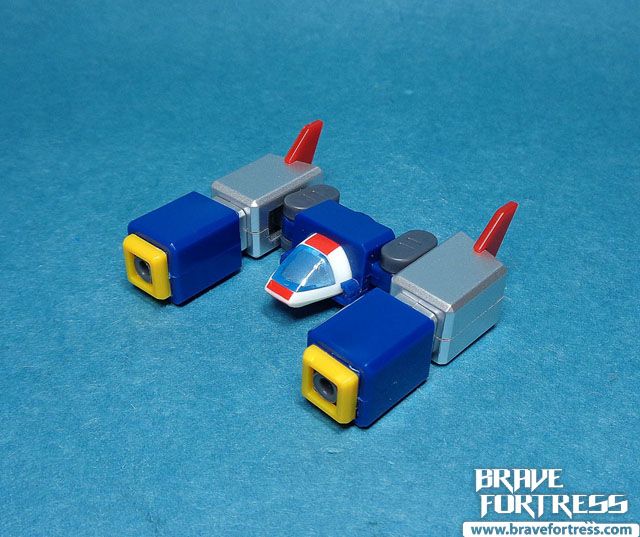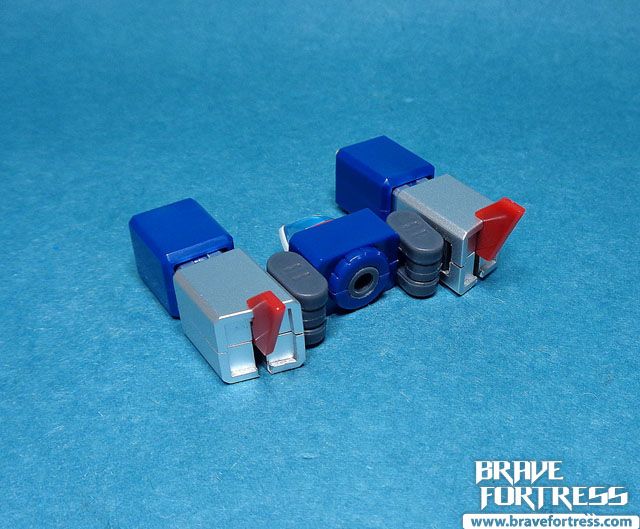 Volt Panzer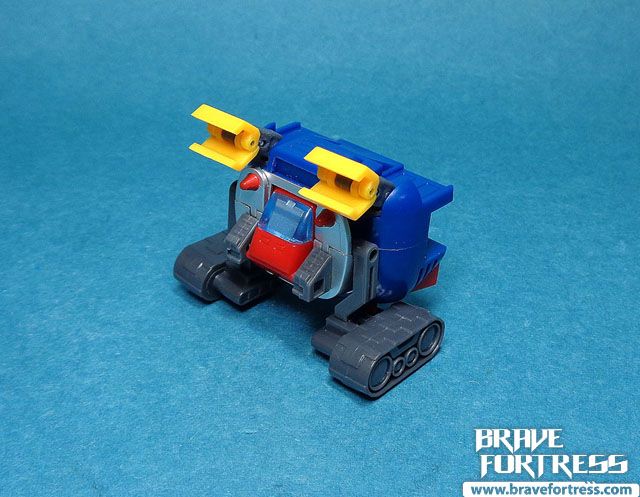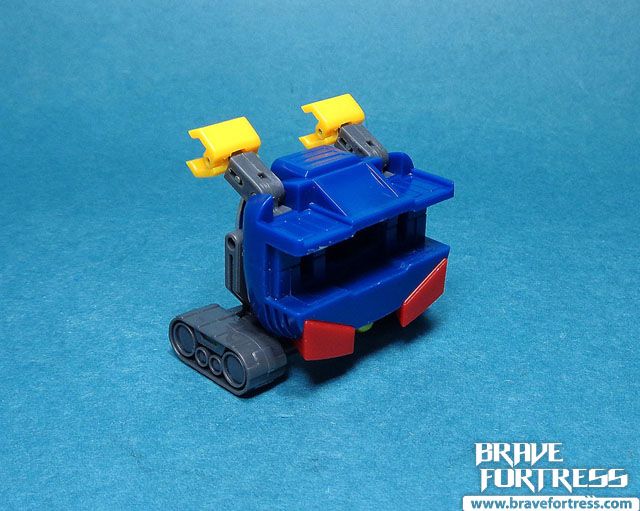 Volt Frigate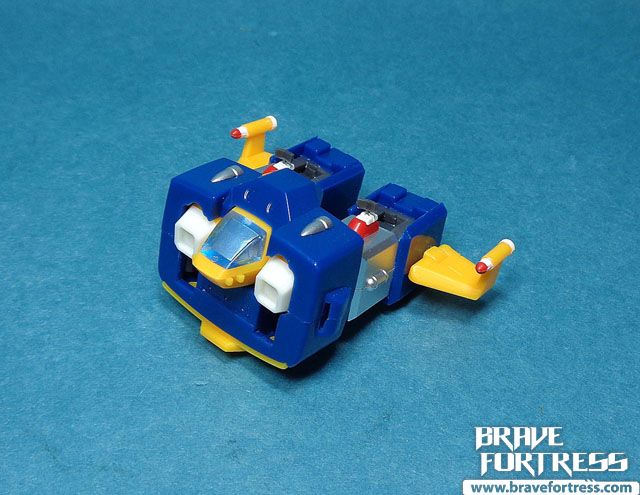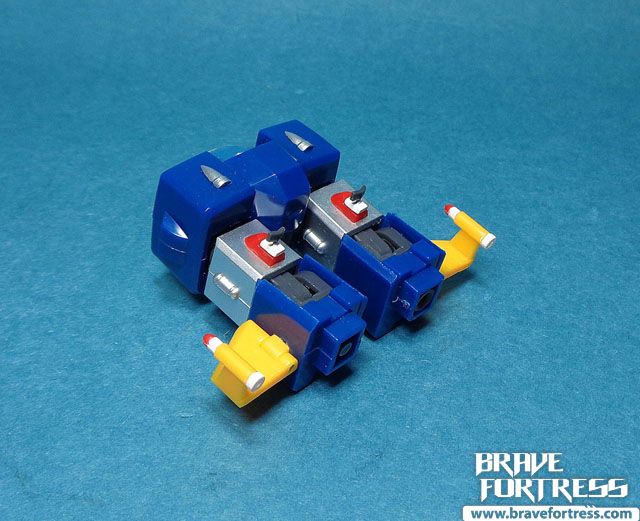 Volt Lander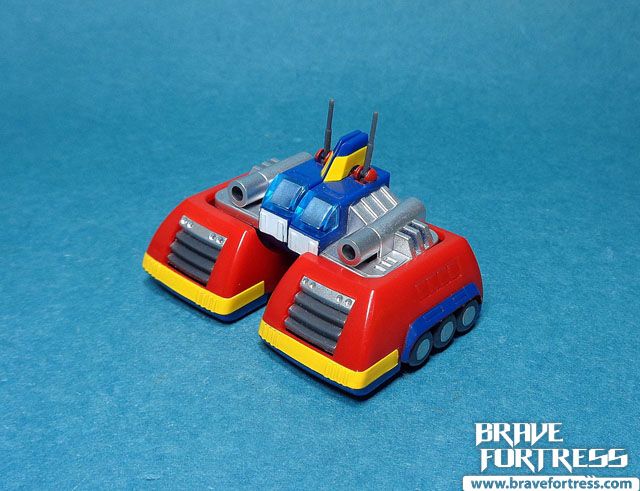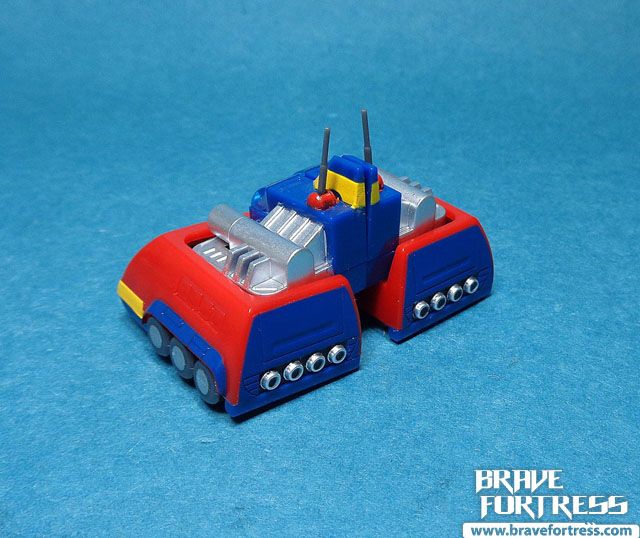 Be mindful of the antennae on the Lander, they only fold to the front (it's not show accurate) and can't fold backwards.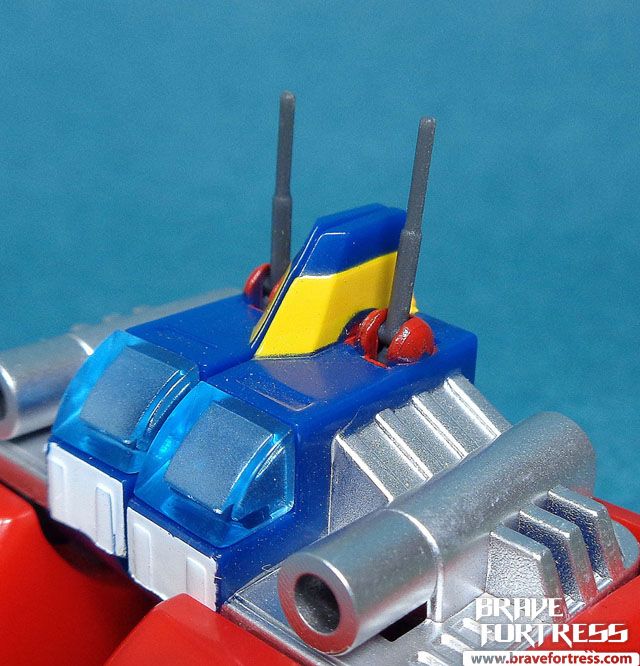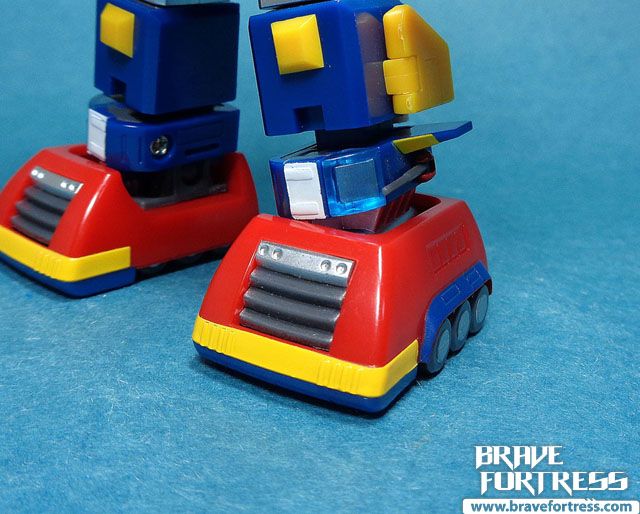 The Volt Lander has hidden "flip-out" drills inside.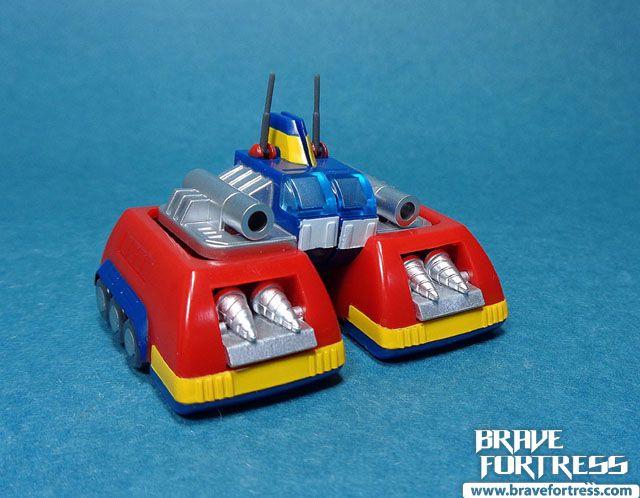 Let's Volt In!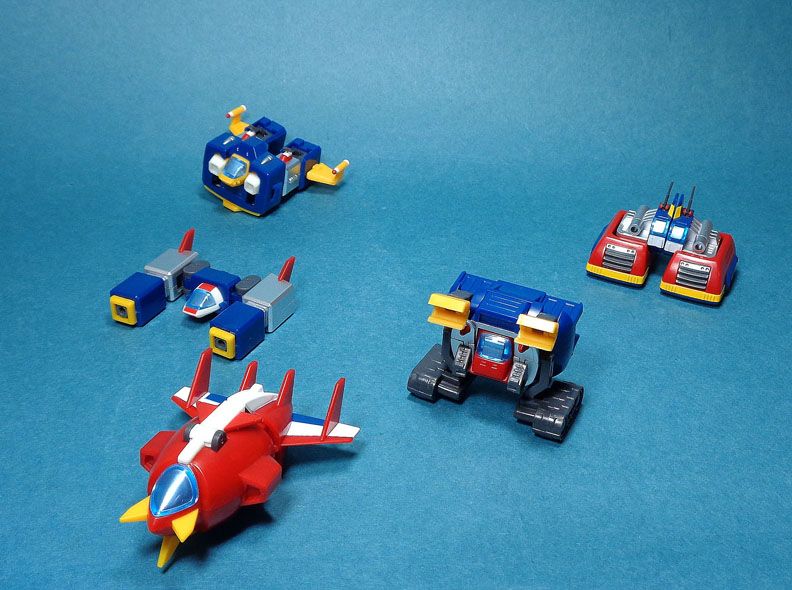 When attaching the Volt Bomber be careful, the fit is a bit too tight IMHO. While there is no direct paint scrapping, there is a chance you might leave a scrape on the plastic surface of the Bomber.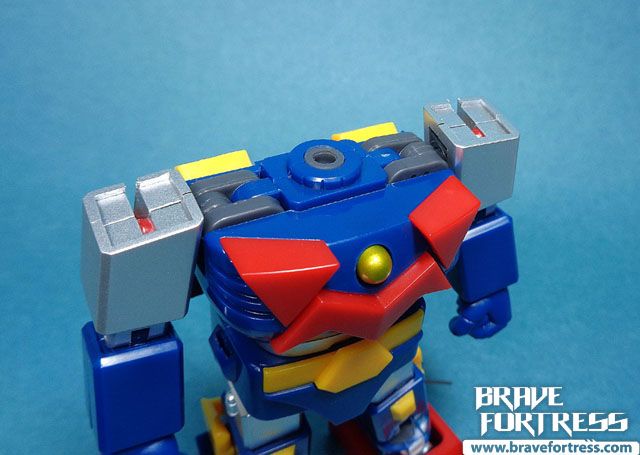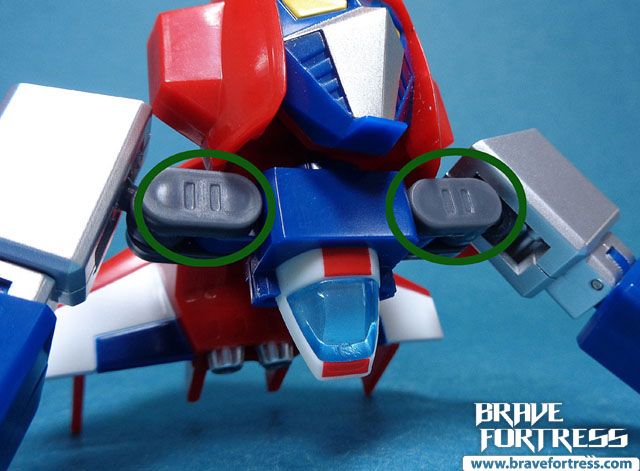 Voltes V!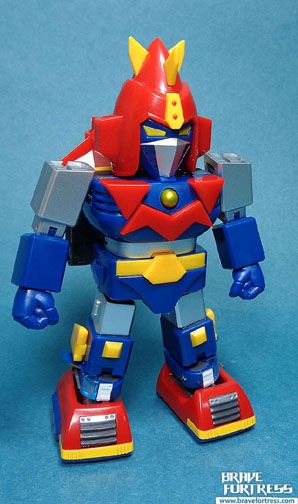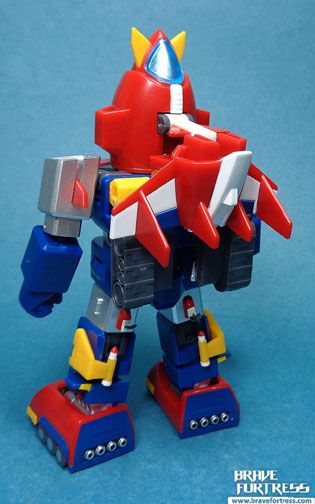 As an immediate follow up to their Mini Action Deformed Combattler V, Action Toys released Voltes in a span of a few weeks. Despite the short time span, this figure feels much more polished, with easier connections for the fists (they were a pain in the neck for me on the Combattler) and no falling parts (Combattler had this bicep piece that kept falling off). Note that this figure is all plastic and has zero diecast parts (same as Mini-Deformed Combattler V).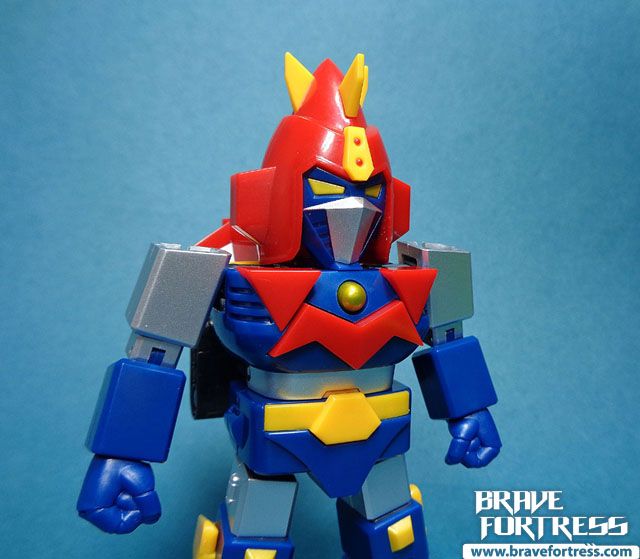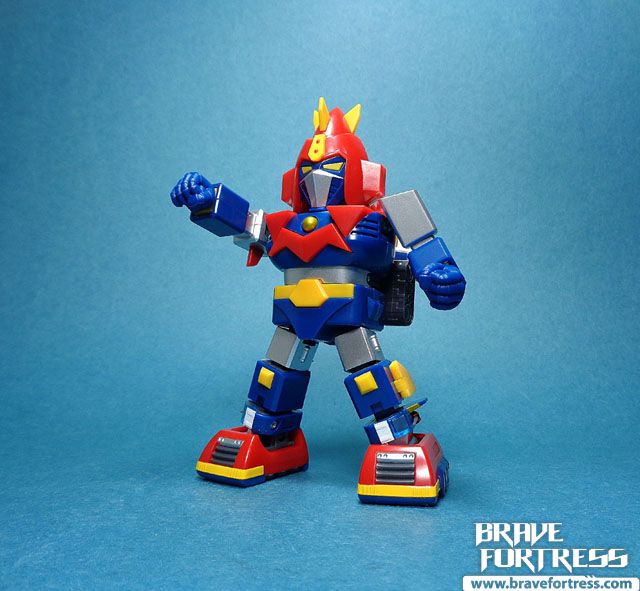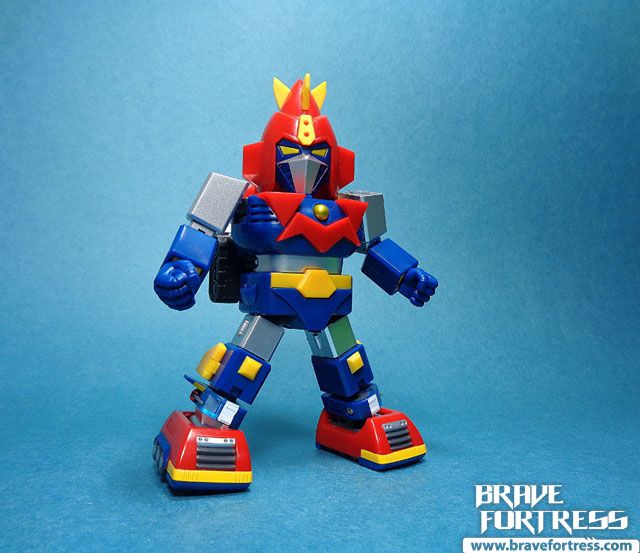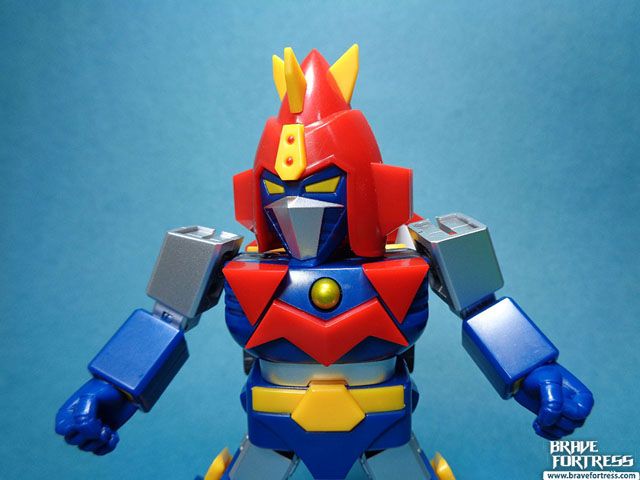 Ten Ku Ken!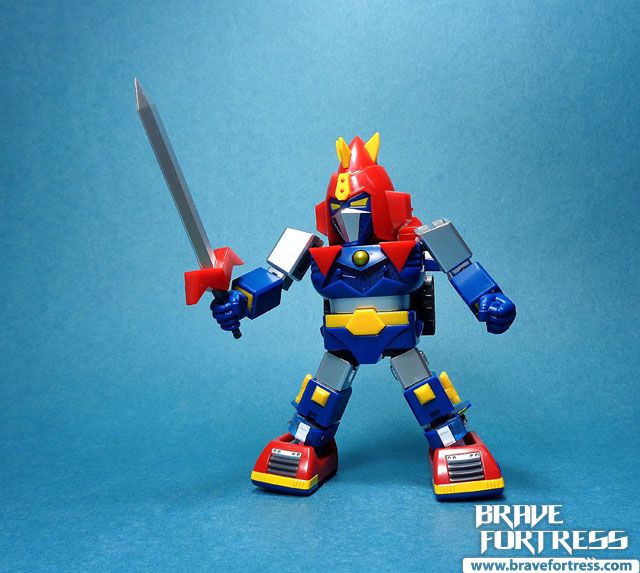 The set features a removable chest panel so you can make it resemble the "sword-drawn" look from the Anime and games.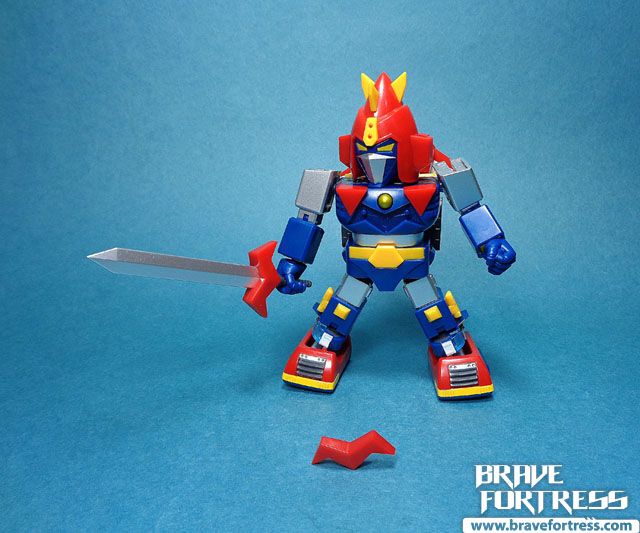 The joint system allows for the legs to move down, which in turn allow for the figure to sit down or raise his legs.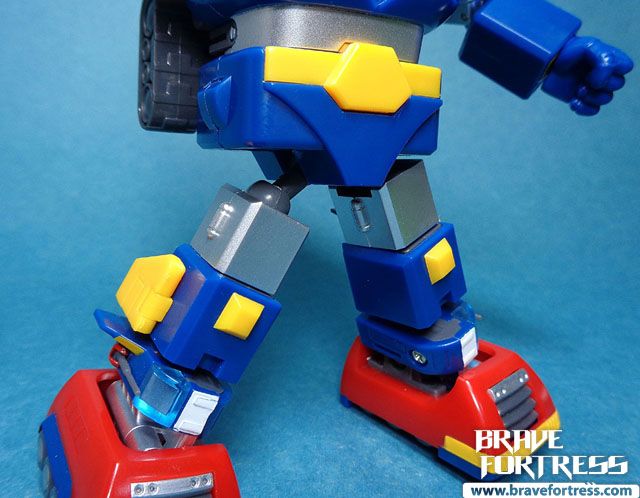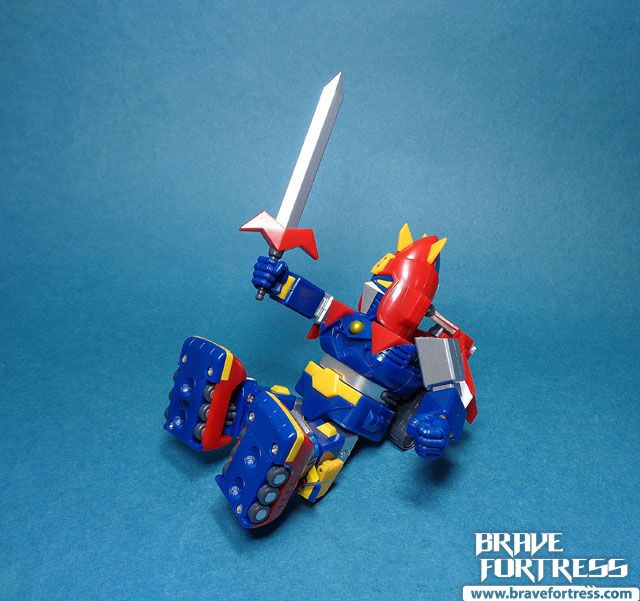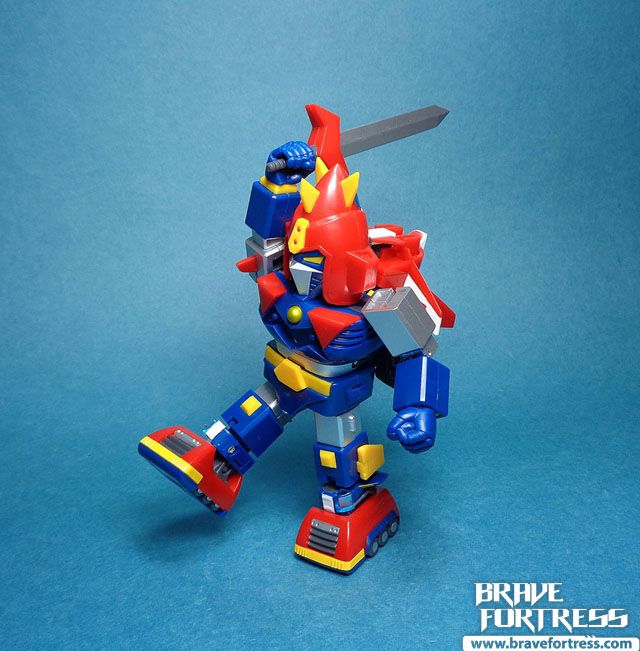 Voltes stands roughly 5.5 inches tall and weighs 87 Grams.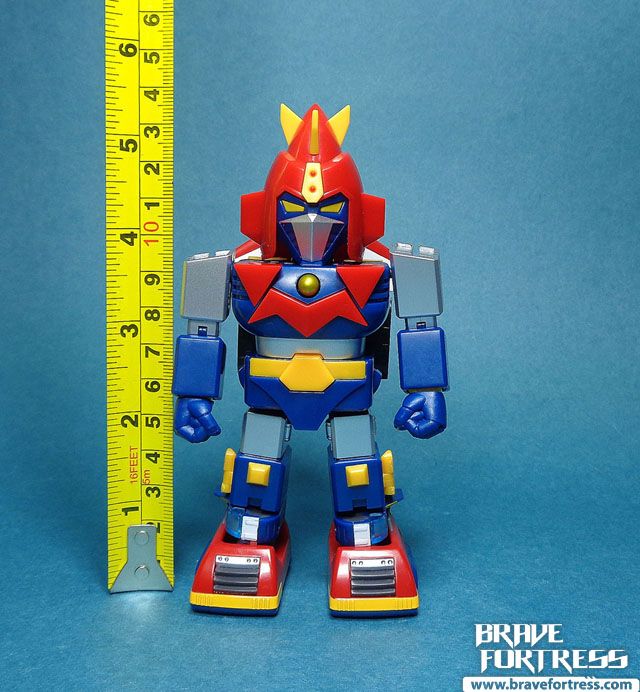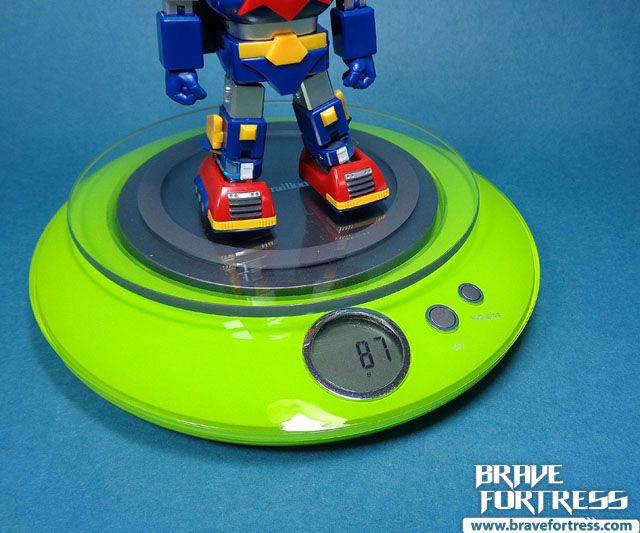 With Action Toys Mini Deformed Combattler V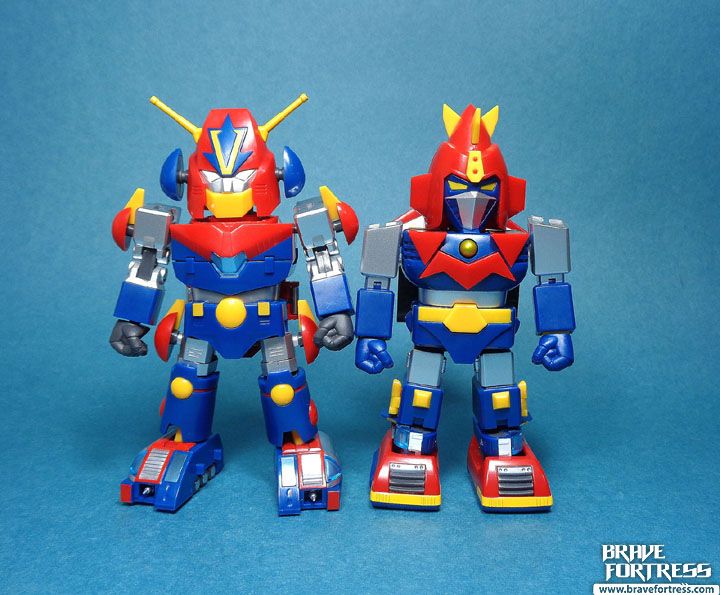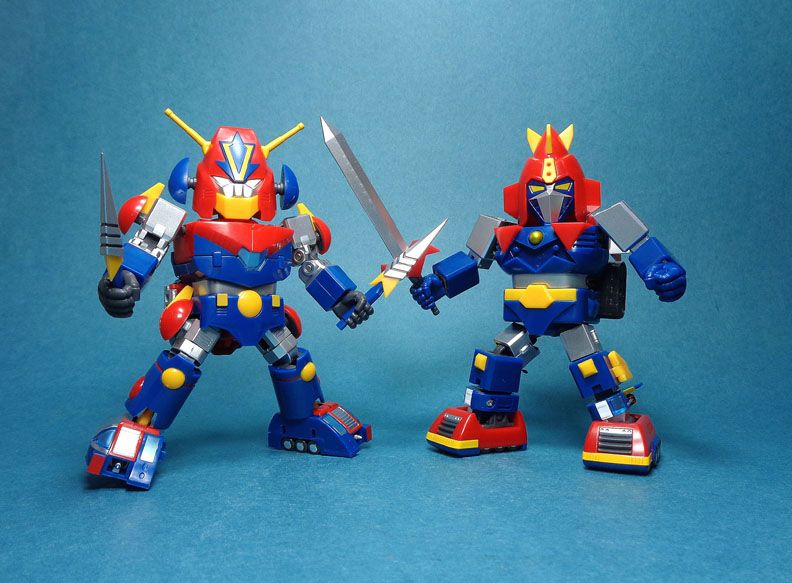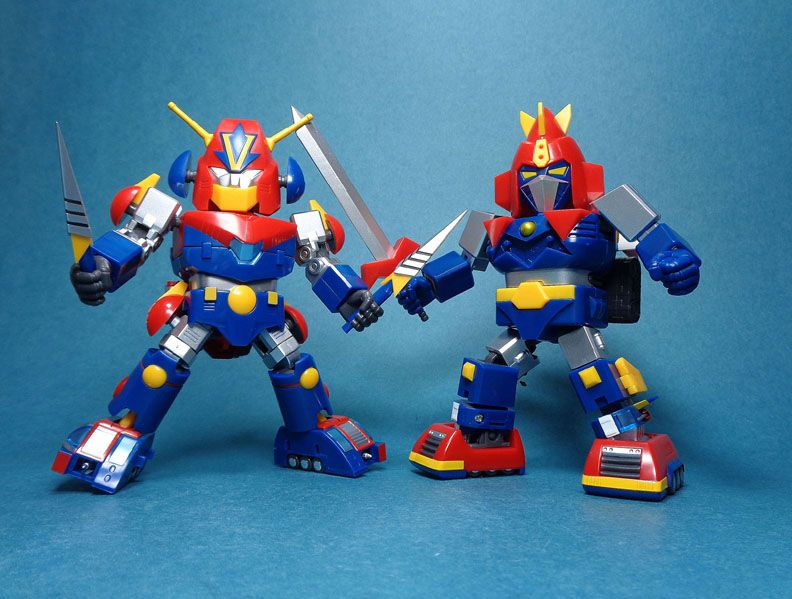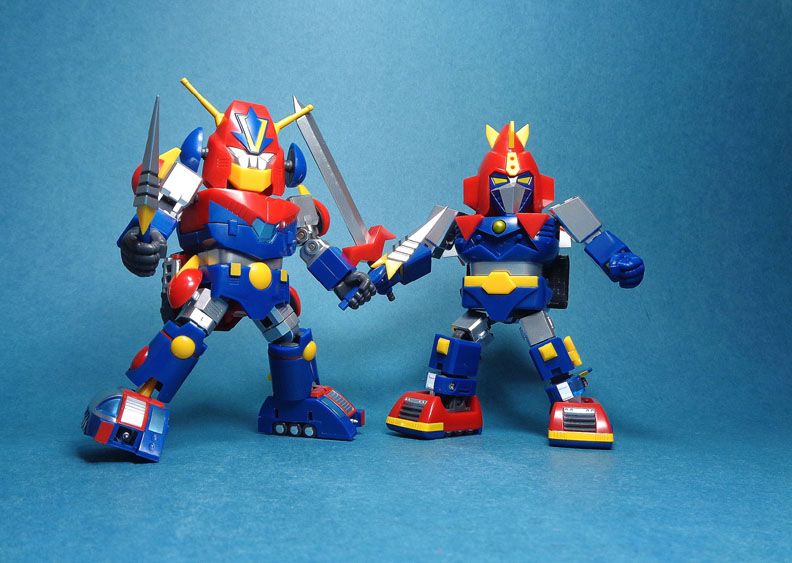 Sadly, Unlike Combattler, Voltes can't do his Voltes Tank mode from the vintage toy (it never happened in the Anime), due to the lack of the ankle joints' ability.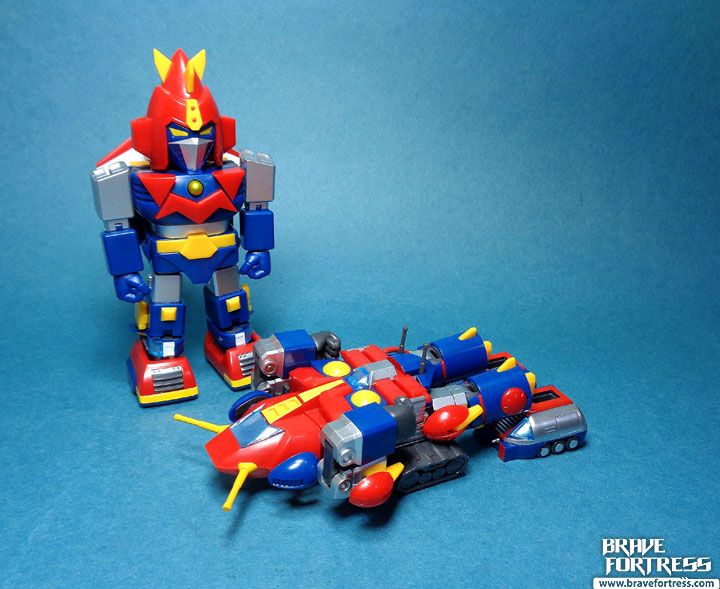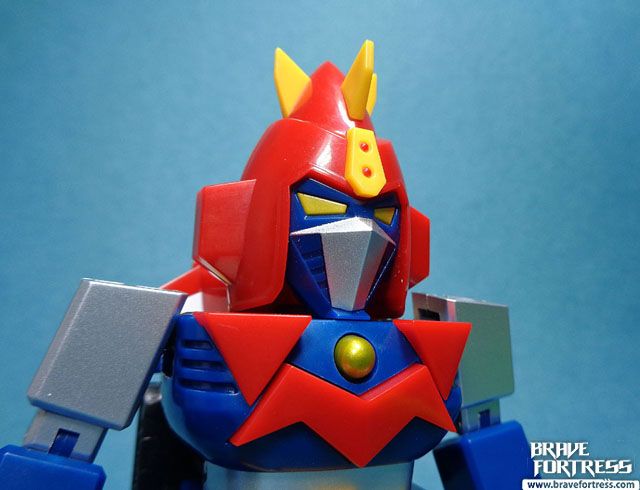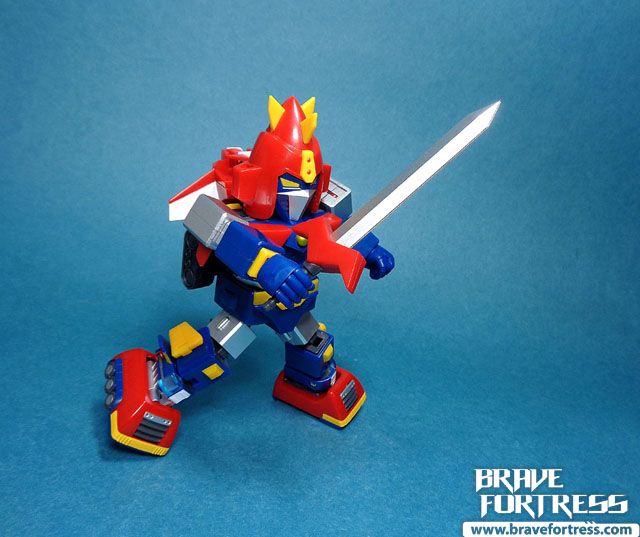 Gold