Aoshima Miracle House Shin Seiki Gokin Ankokou Daishogun aka General Dark
This is the Overseas Limited "pearl" black version, comes with Dr.Hell (OVA look) and has Dark Blue Stripes(as opposed to "regular" version with blue green stripes and has Baron Ashura). The "Regular" version is the one in the Mazinkaiser vs. Ankoku Daishogun oneshot movie.
I prefer this version since the "pearl" finish works on this toy(I didn't like the "pearl" Mazinkaiser though) and the Dark blue stripes are just awesome.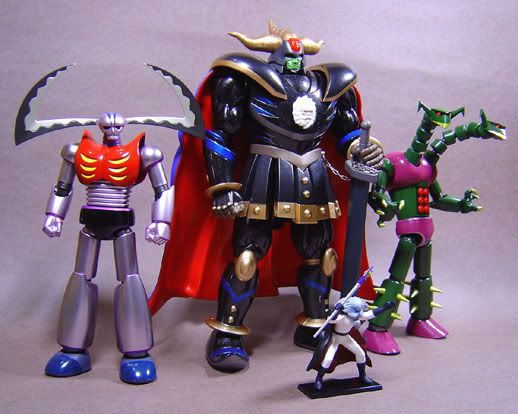 Even though there aren't that many joints, the look and feel of the toy is impressive It kind of gives an impression that the toy looks a high end statue (thanks to it's finishing), but is made of diecast and has articulation.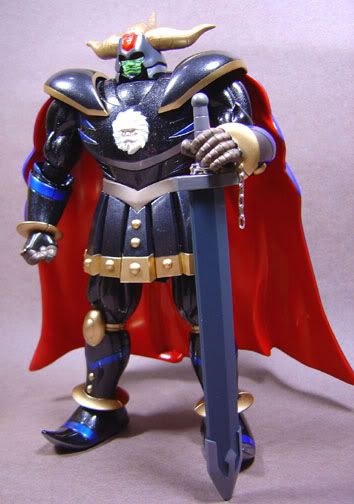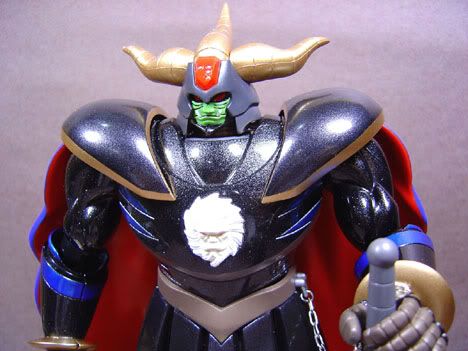 My only major complaints are that the sword isn't chromed.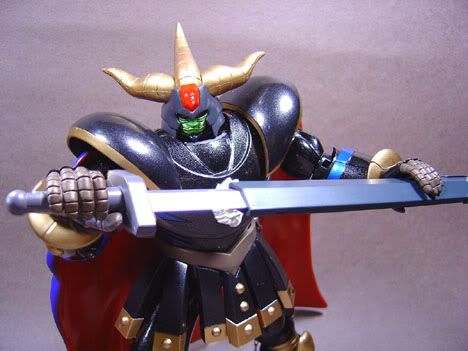 …. and that the "clips" for the General's shoulderpads look fragile.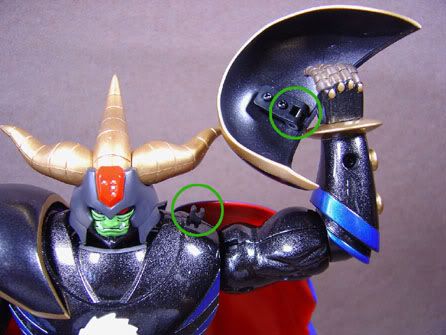 The toy itself is big! almost 9-10inches I believe. And the weight of the toy clocks in at 1.1Kilos!!! (Mazinkaiser only weighs 680grams, 800grams- wings on)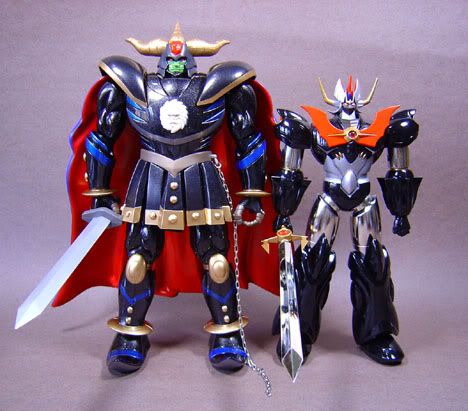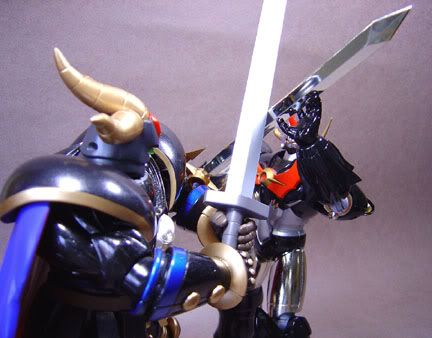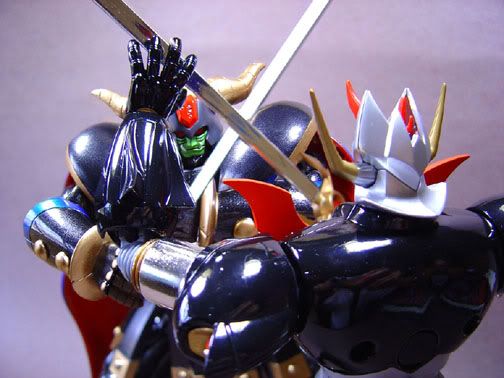 Amazing what you can do with Tetsujin's "broken" arm accessory and Photoshop.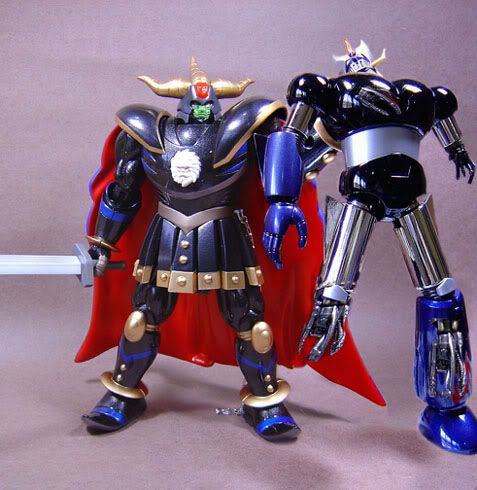 Gold