Aoshima Miracle House Shin Seiki Gokin Shin Getter 2 Black Ver.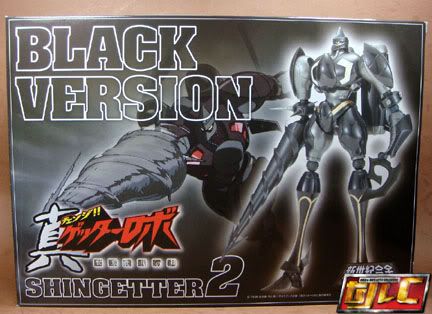 For some strange reason, this baby was really hard to find in Hong Kong. Luckily, Ebay sellers aren't selling this too high so I decided to get it from there.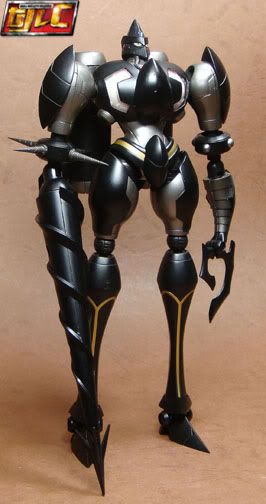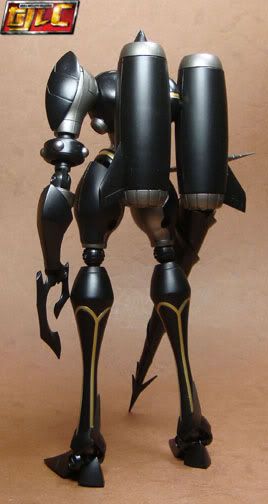 Support stands in black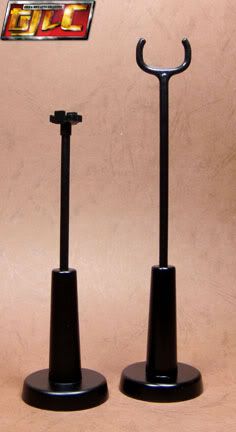 Glow in the dark "firing" drill with the original SG2 drill.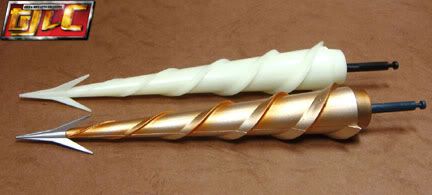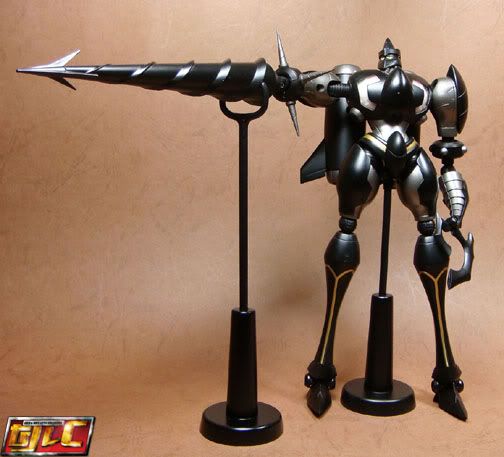 Comes with Emperor Gol figurine (non-poseable)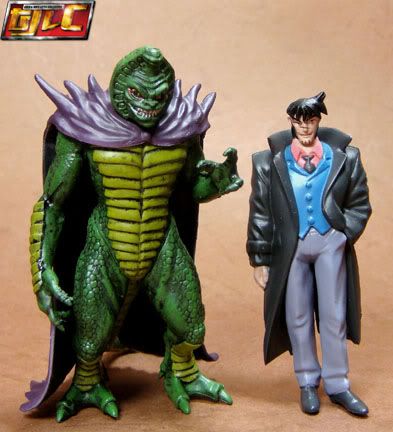 With the original Shin Getter 2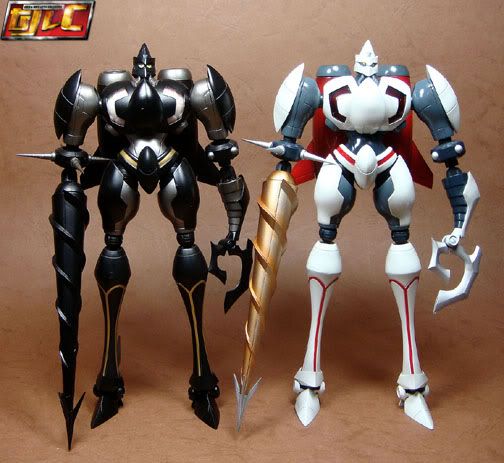 With Shin Getter 1 Black, closed wing ver.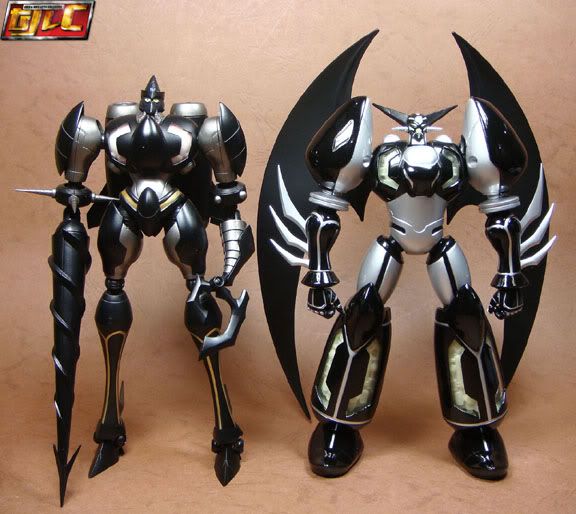 With the various Aoshima Blacks so far.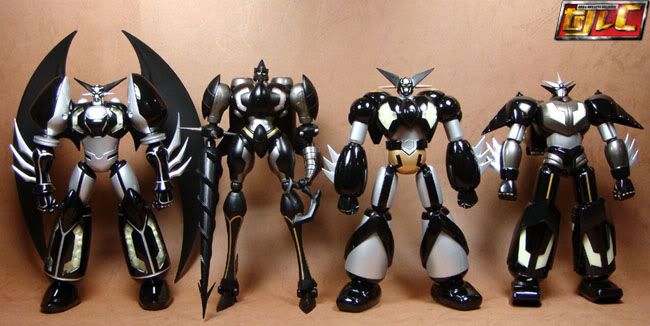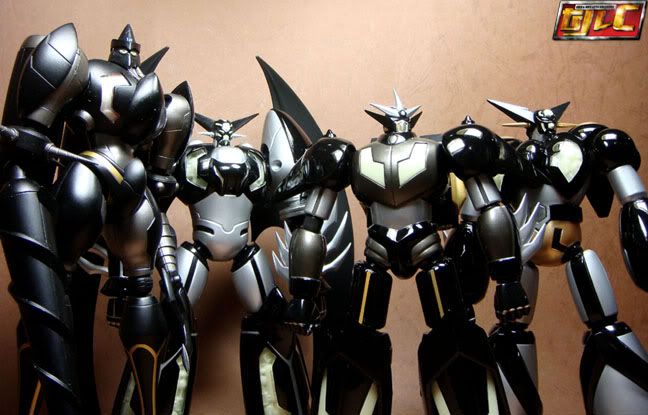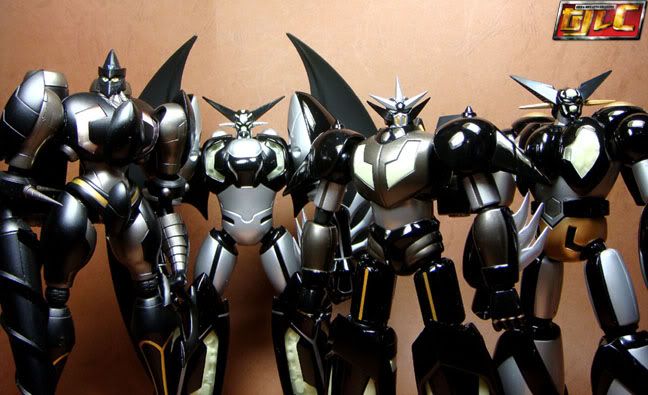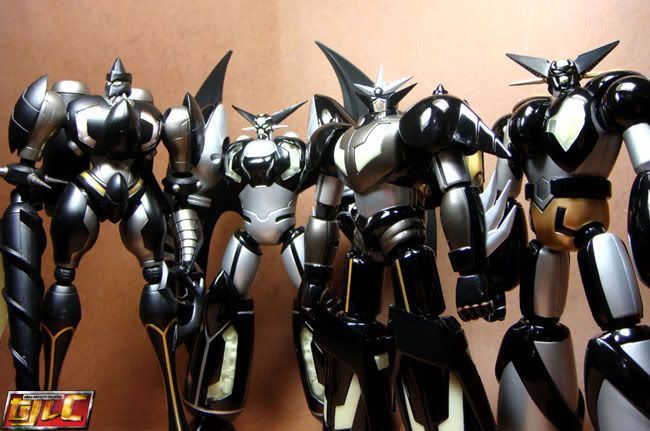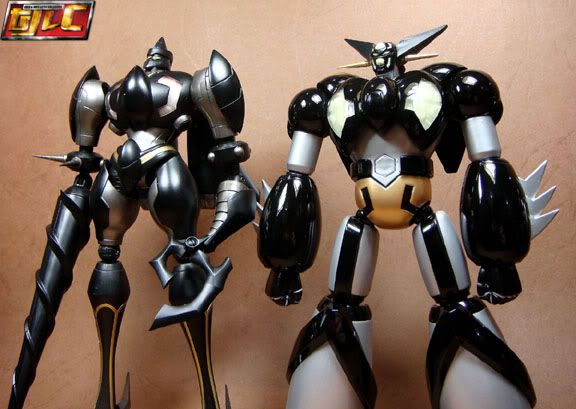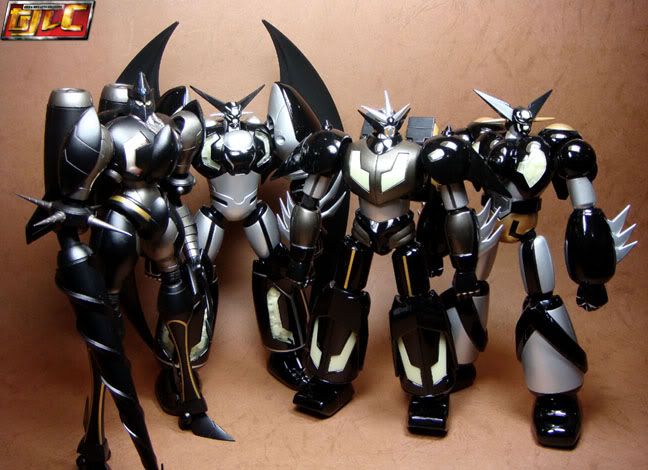 I guess my only real major complaint is that the finish in now matte black, as opposed to the previous black versions where the black paint finish is shiny.
One nice touch I noticed is that the red "glow in the dark" chest parts changes to green.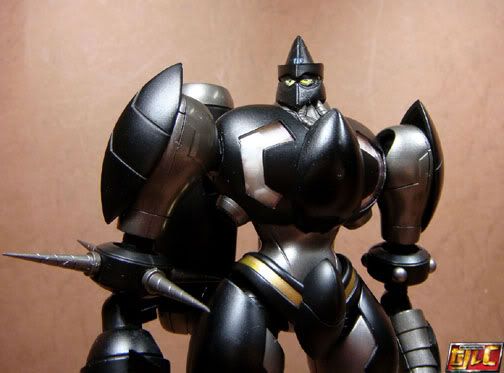 Gold