Bandai S.H. Figuarts Kamen Rider Kabuto
Box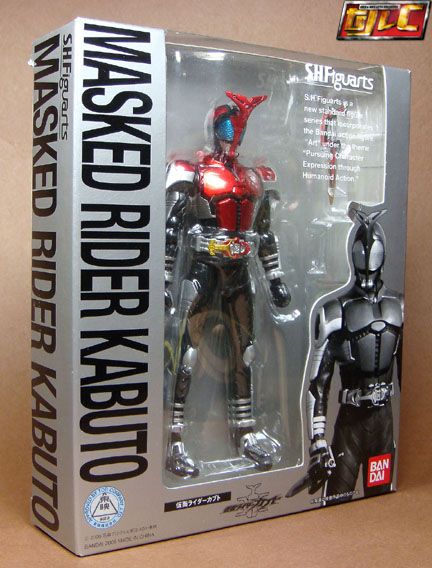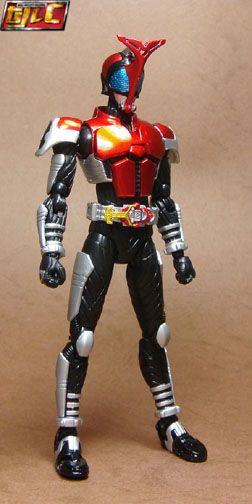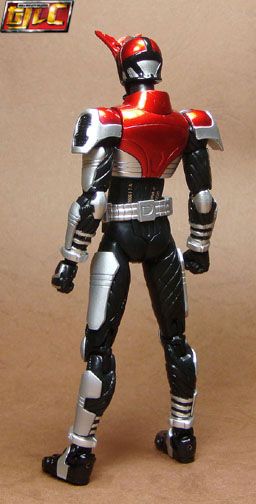 I've always loved the design for the Kabuto armor (must be the shiny red I guess). The SHFiguarts version greatly improves over the Souchaku Henshin figure in terms of proportion and poseability. However, the diecast content is now only in the feet (I think, I'm not sure about the knee pads).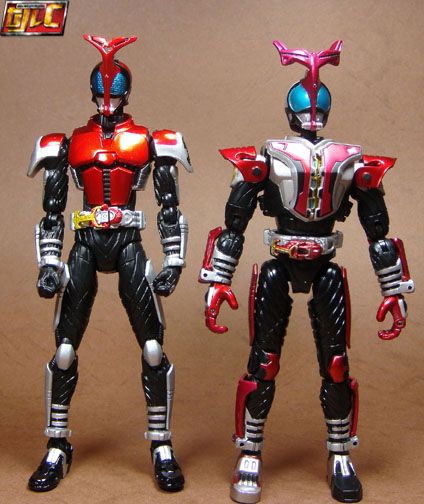 Kabuto Kunai Gun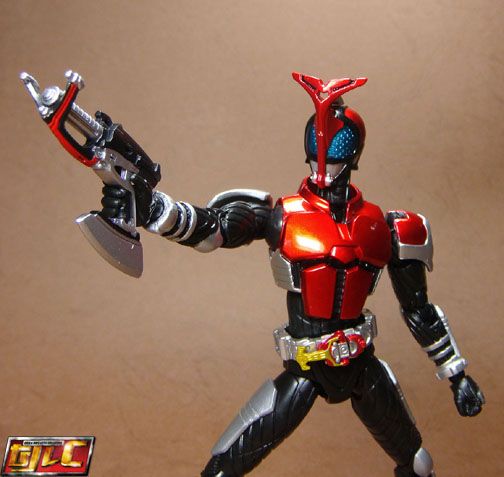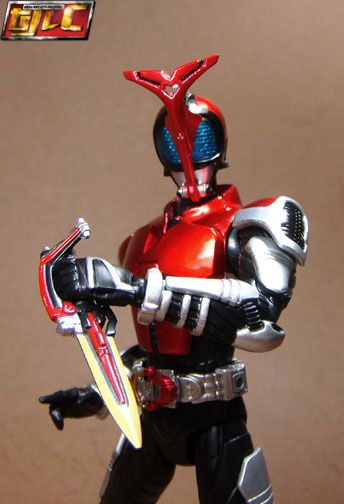 The crotch joint isn't what I had hoped for since it leaves this pose somewhat awkward.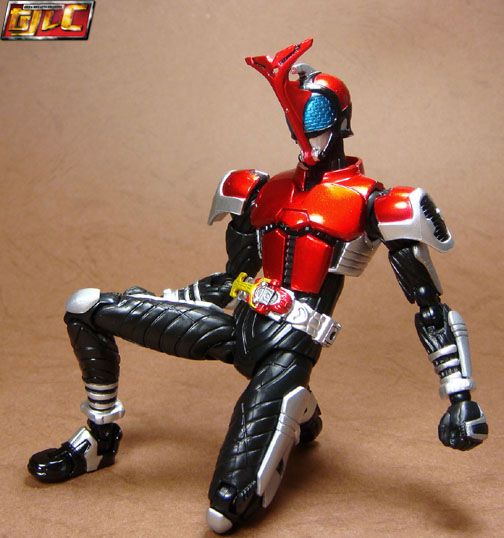 … but the trade off is that the thigh has a joint now that allows it to slide up or down.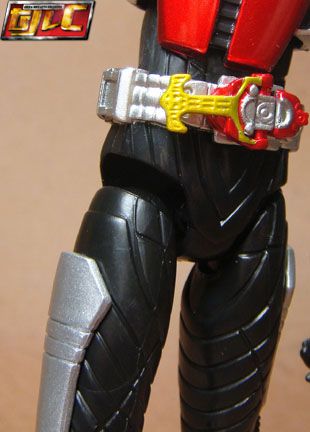 Various poses.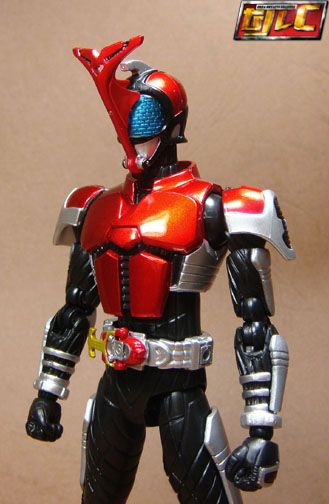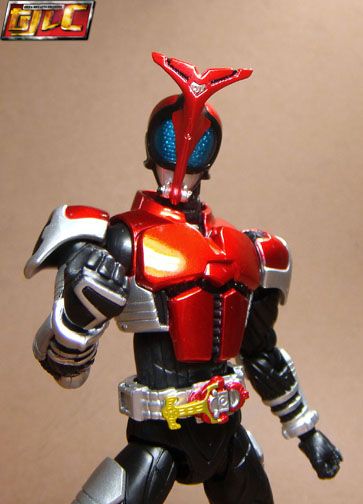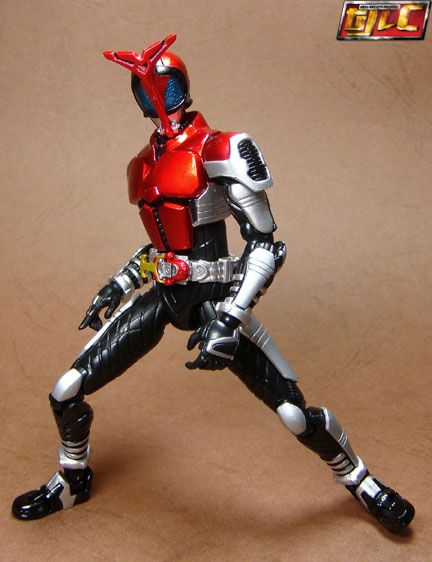 Kabuto in action
http://www.youtube.com/watch?v=TitkaXg0c4g
Rider Kick!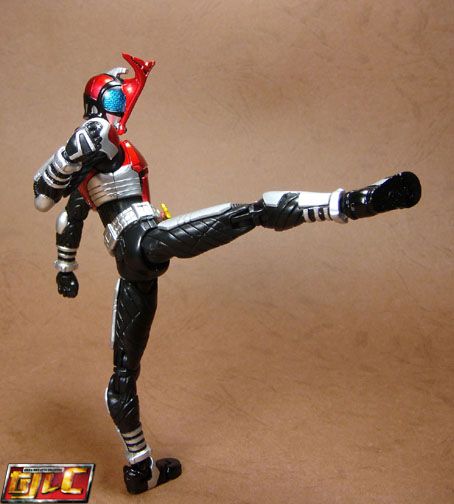 "He who walks the path of heaven will rule it all."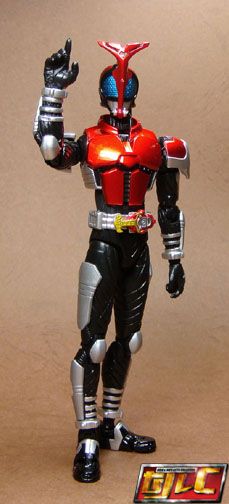 Gold