The Chogokin series
Boxes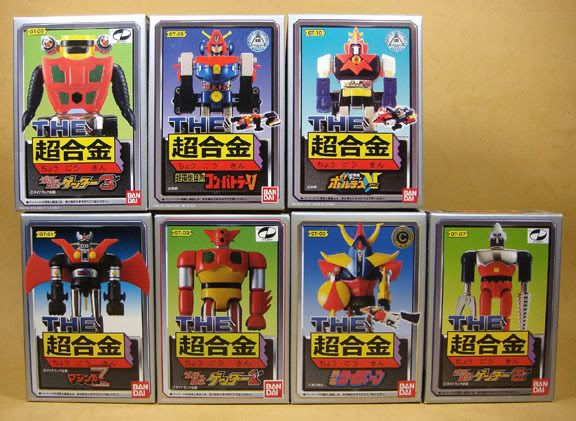 Full catalogue.


Admittedly I skipped out on Robocon and Mach Baron and that teacher bot from Robocon. I just got the ones I liked. It's too bad this series ended prematurely before they released Great Mazinger and Grendizer and maybe Daimos.
The Chogokin (GT series)


Each toy stands about 3 Inches or so, cost about $15, loaded with diecast and each one has a spring gimmick. They are actually minuture versions of the old Popy ST sized toys.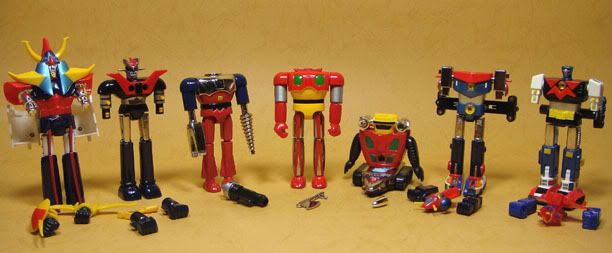 Getter One is the only exception, since its head shrinks down instead of poppiing off. 🙂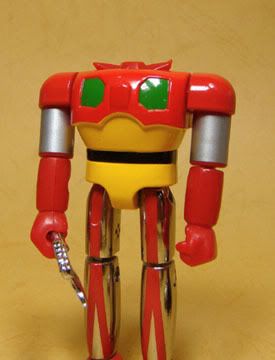 Getter team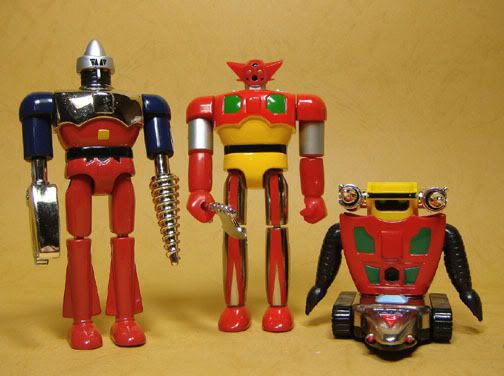 Combattler and Voltes.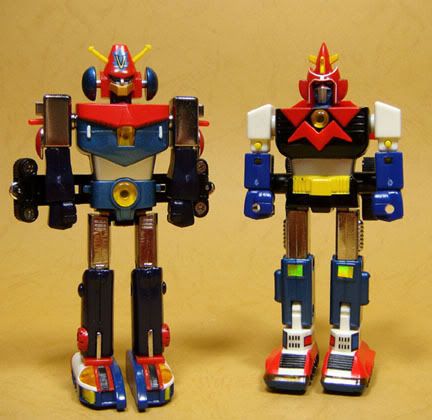 While they don't Volt-out, the Combatller and Voltes do transform into "tank modes" just like in the vintage toy.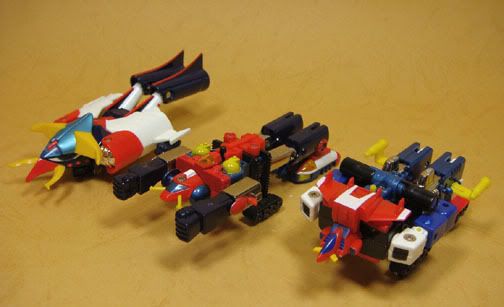 Various Chogokin and Popynica Gashas. Smaller sized versions of the ST figures. Selected diecast parts. Though it's a shame the combining Voltes and Combattler versions here have no diecast parts.

Gold