Batman and Robin – Hover Attack Batman
It seems like Kenner didn't learn from the Batman Forever line and again released a Batman line without an accurate representation of Batman.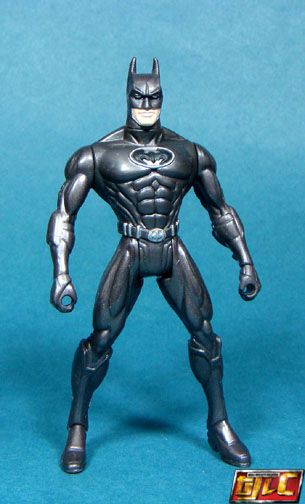 This seemed to be the closest we got to a movie accurate version of Clooney Bats.
Funky blades and sled.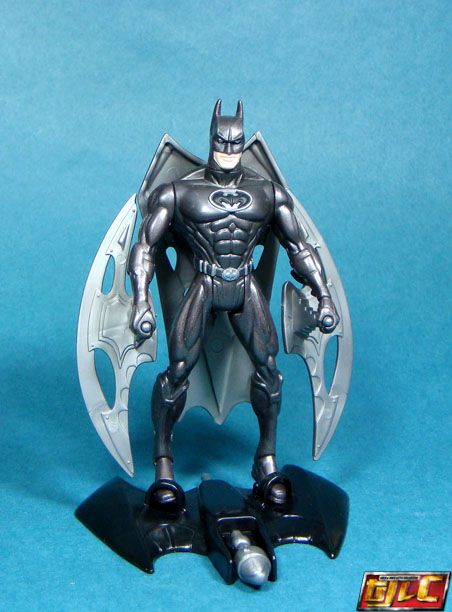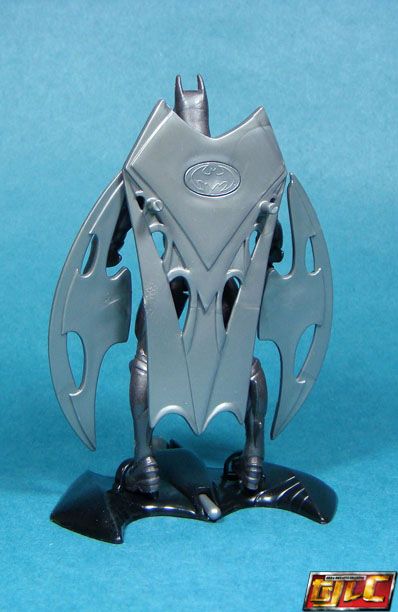 Sled can be attached to Batman's back.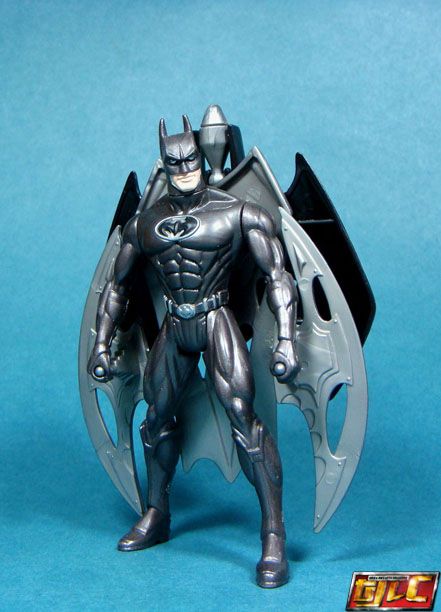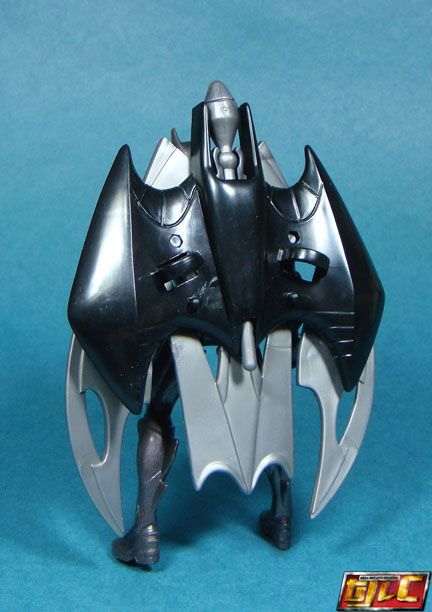 Batman and Robin – Batmobile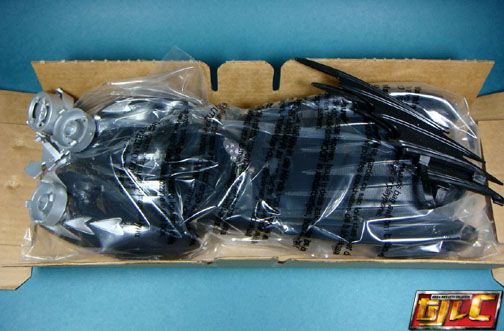 Perhaps the Batmobile that made the least sense in modern times. A roofless, windshield-less designed Batmobile.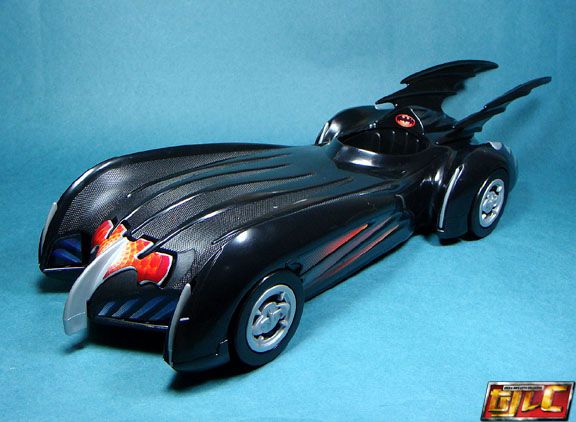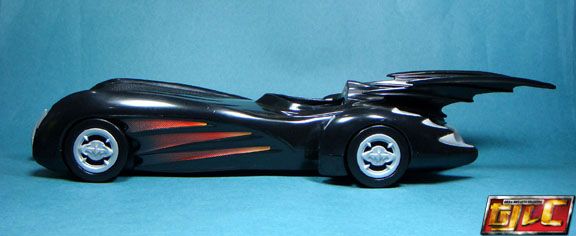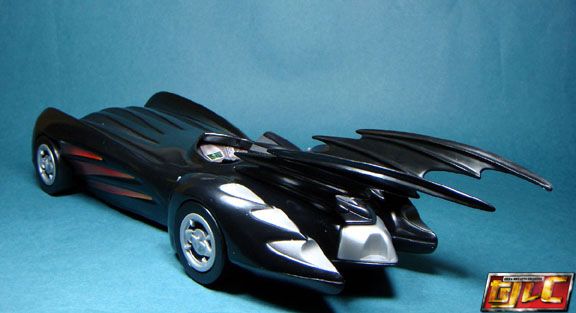 Pressing on the silver button ejects the front hood missile.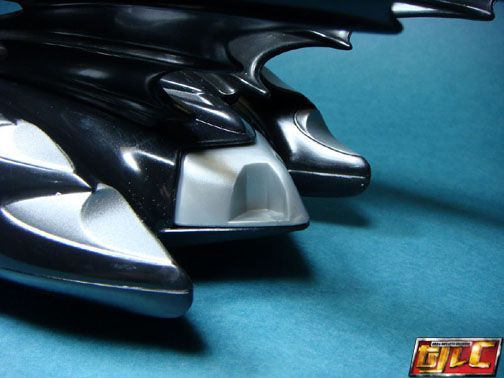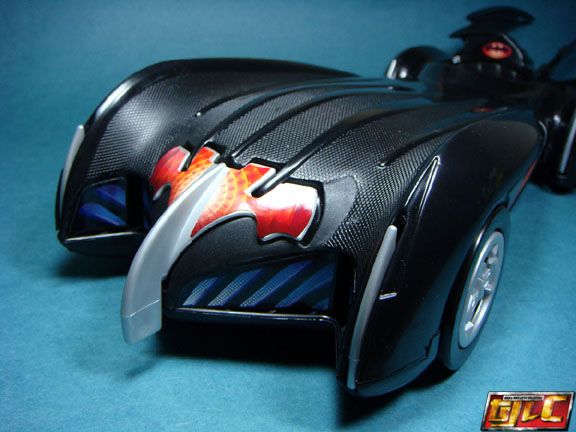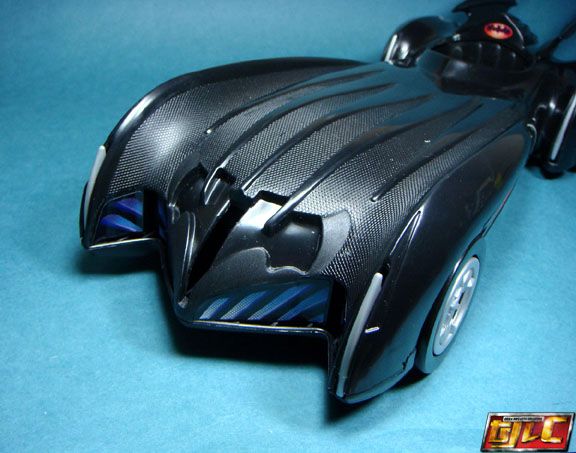 Pressing the button again releases blades.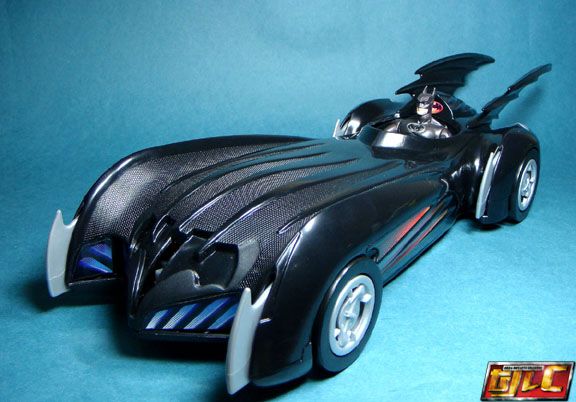 Interior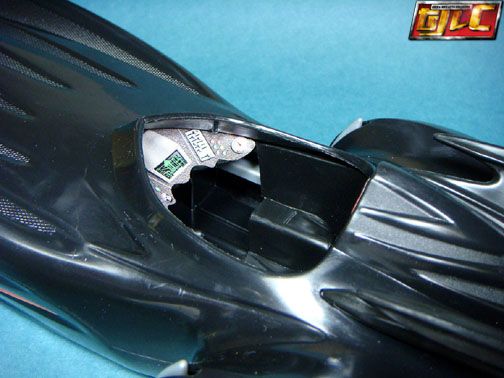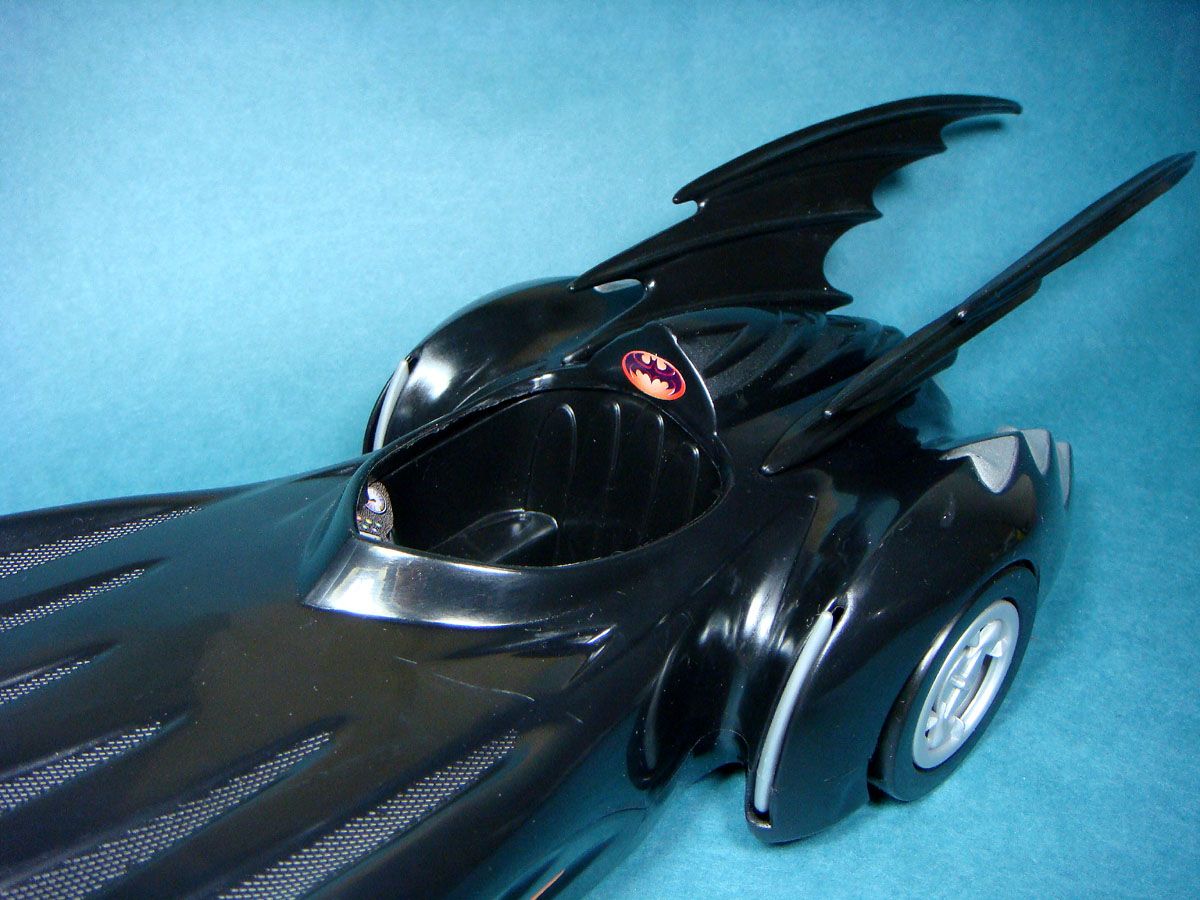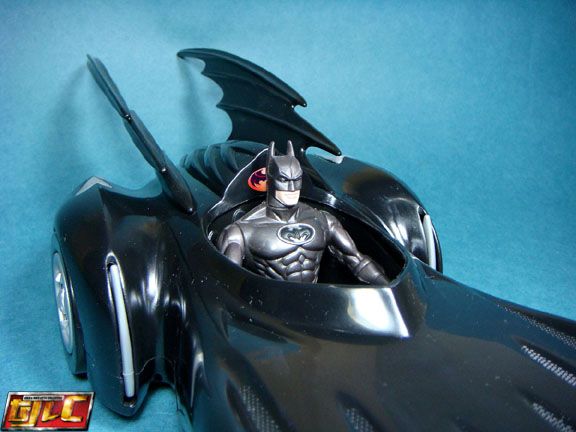 Looking at the Batmobile up close, it kinda grows on me, at least as far as the front half design goes. It's the rear half that really bugs me. Who drives around being an open target for thugs, or bird droppings for that matter??! Silly, silly Hollywood.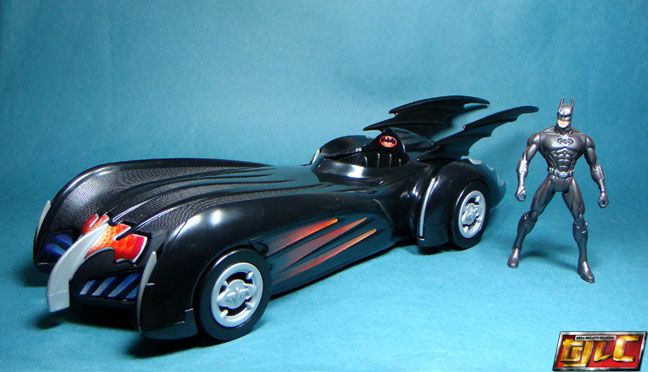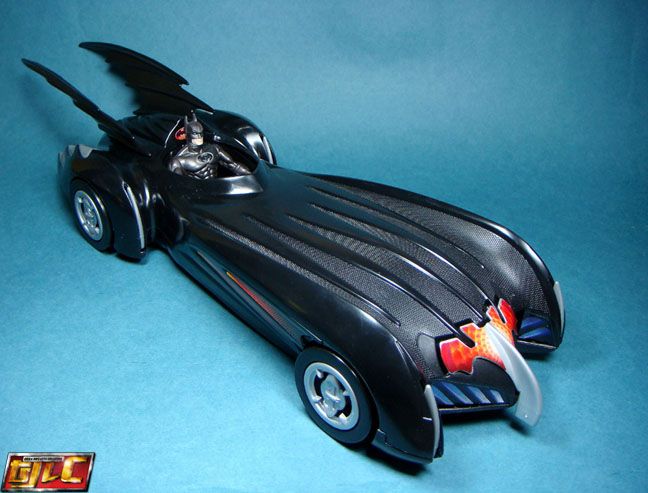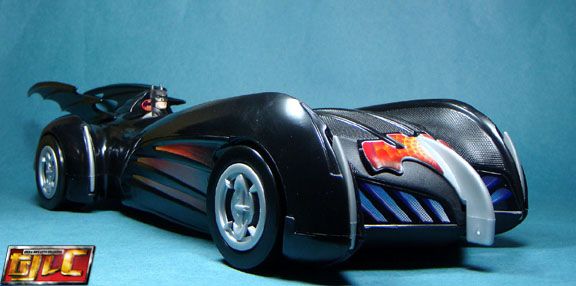 Gold