Batman The Animated Series – Gotham City Darkstorm Batcave
This is the third version release of this mold of the Batcave, the original was under the Batman Returns line, then under the original Batman : The Animated Series line (Batcave Command Center).
This playset comes with a reissue of the BTAS Alfred, originally available only in the 4pack. Only this time Alfred does not come with his serving tray (the 4pack version had a serving tray accessory).
Wayne Manor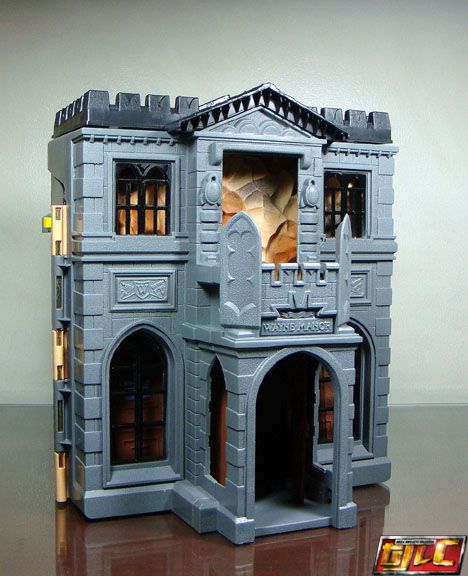 Ace Chemical plant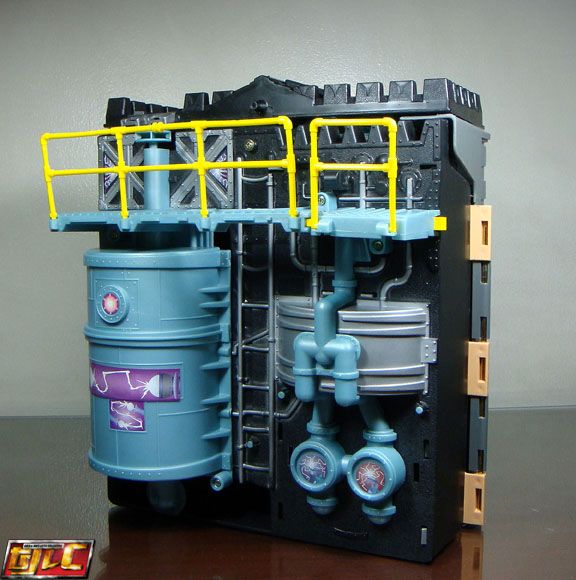 Folded out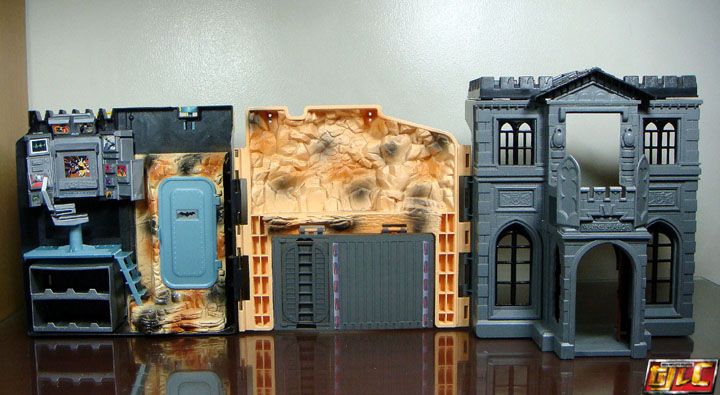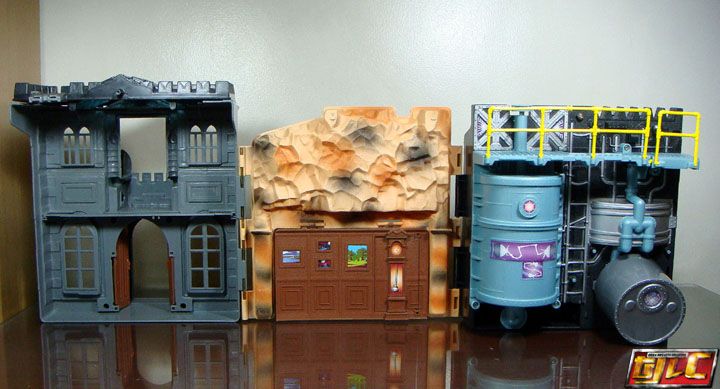 Wayne Manor gimmicks.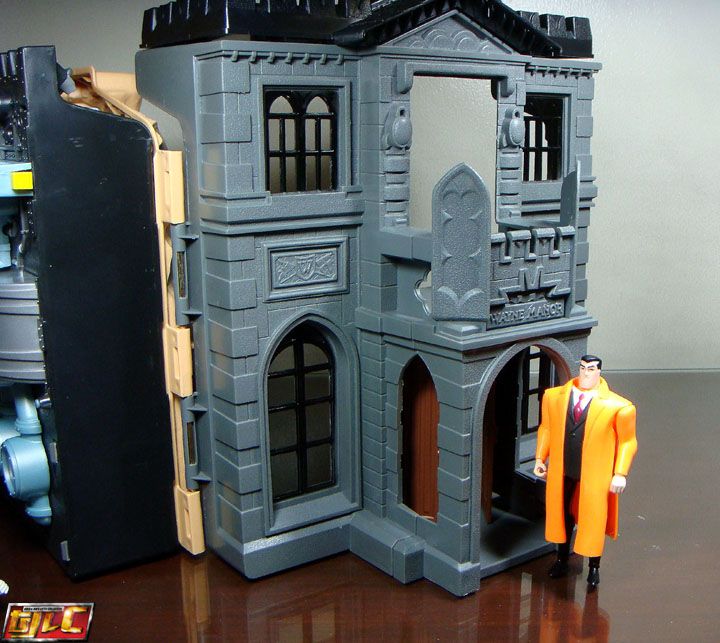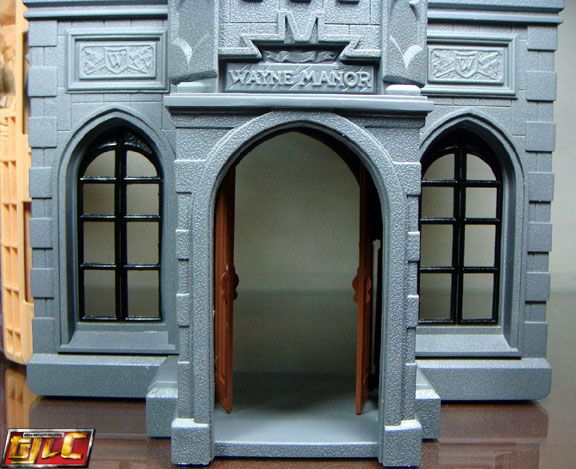 Ziplines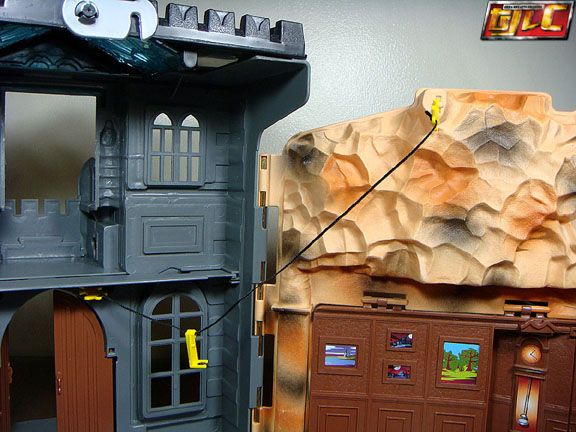 "Anti-gravity" clips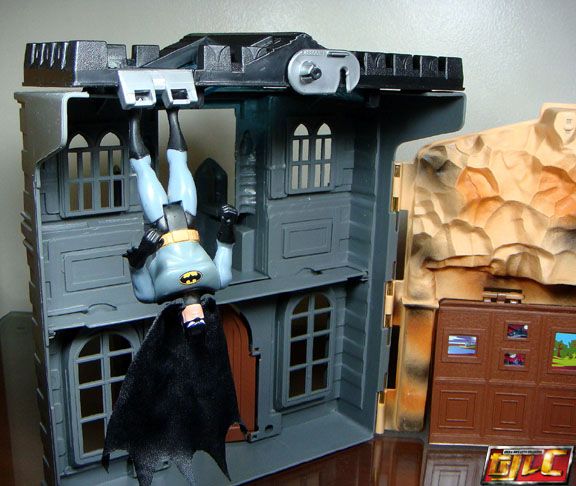 Breakaway skylights

Wayne Manor Interior

Secret Batcave entrance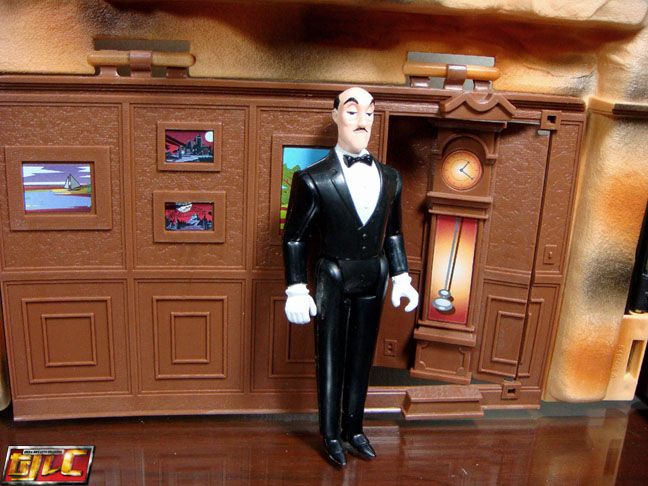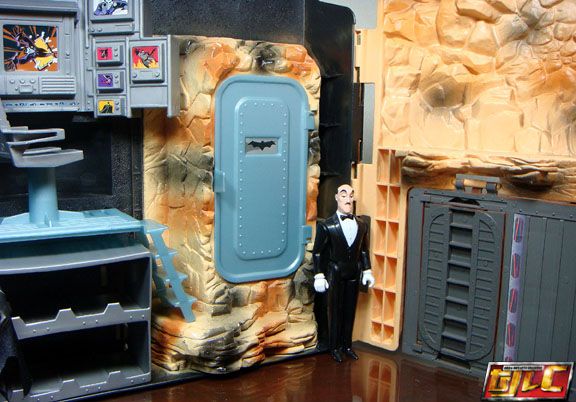 The Batcave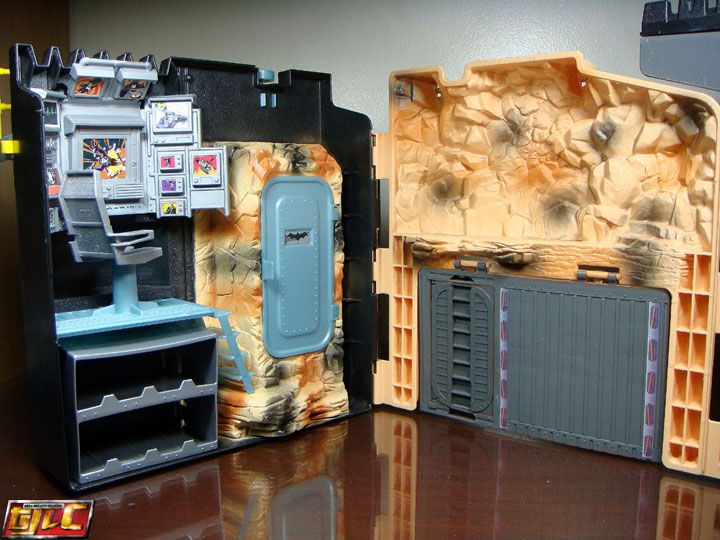 Batsuit locker. Since this is originally from the Batman Returns line, you can easily make out the suit to be the Michael Keaton Batsuit.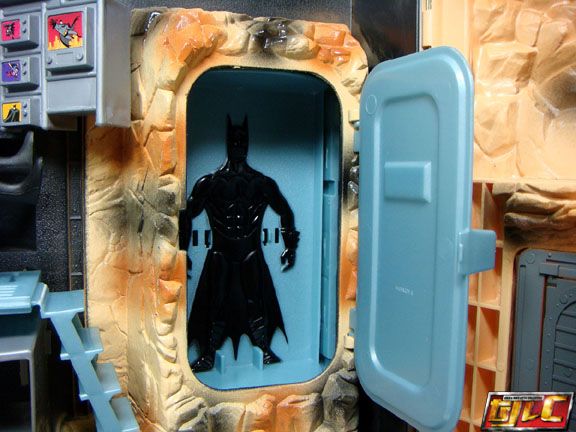 Features rotating panel for "quick costume switch" gimmick.

Batcomputer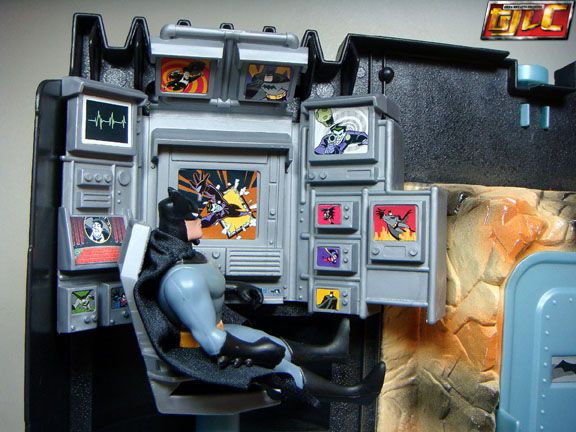 Weapons locker.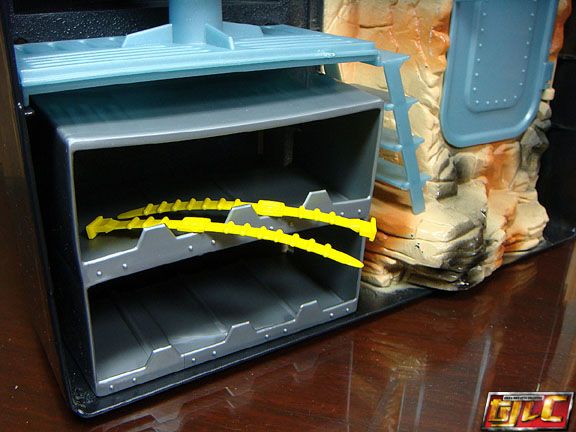 Ace chemicals plant features a breakaway walkway and a vat for dumping Joker in. 🙂

The vat is supposed to be stored on the wall when not in use, but it's so darn hard to get the clips in. Tsk..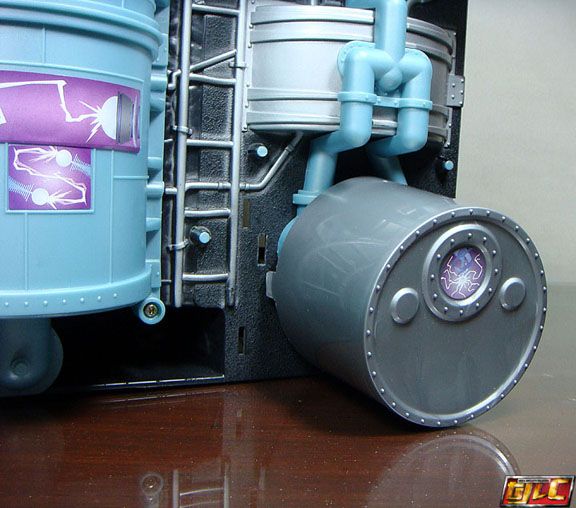 "Good hunting, Sir. "

Gold