Batman The Animated Series – Shadowcast Batplane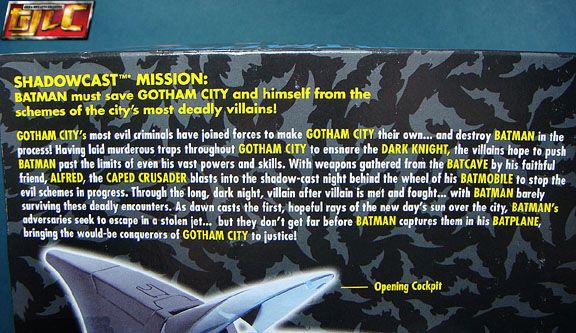 I used to have the original BTAS Batplane, but the blue color just seemed wrong. I eventually sold it. Luckily, this reissue version is black and looks way better!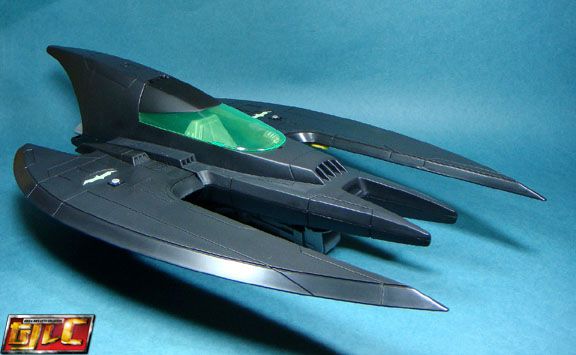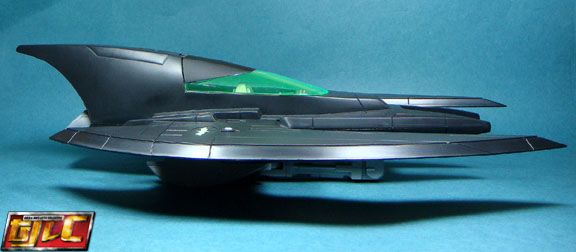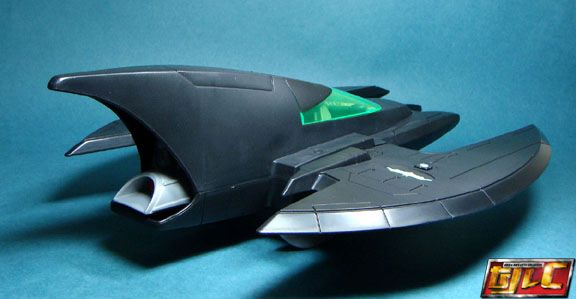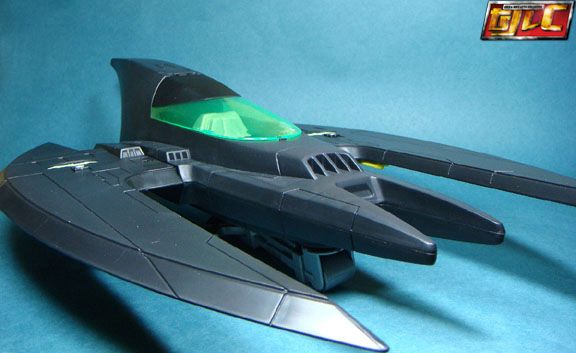 Pre-applied glow-in-the-dark tampo Bat logos on the wings.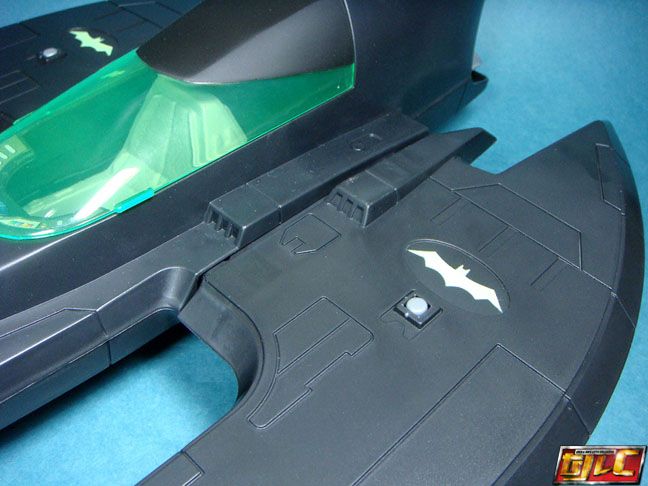 Interior, fits two figures, sitting back to back.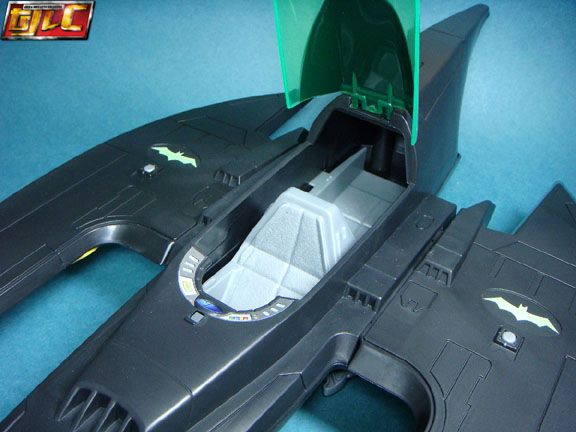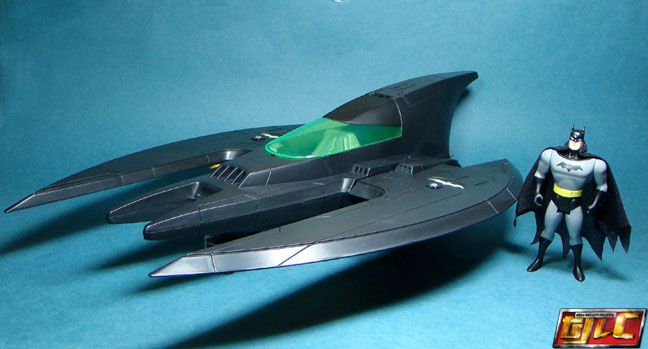 Capture claw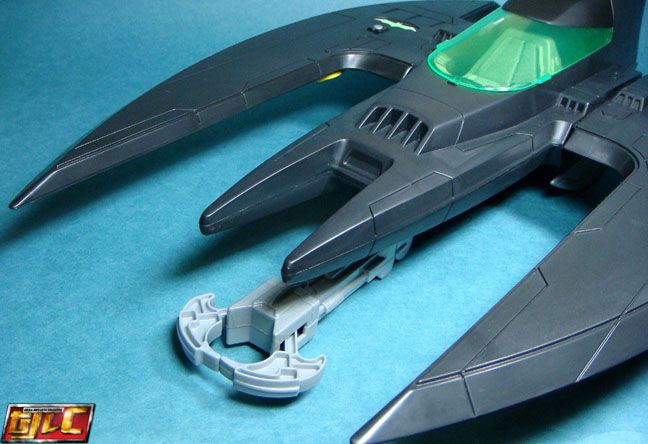 The Shadowcast Batplane also comes with a repainted BTAS Batman done in The New Adventures color motif.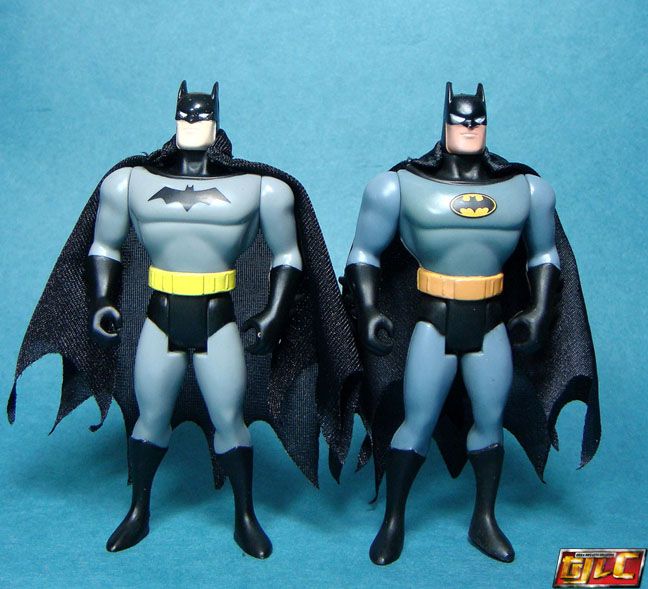 It's a shame we never got a JLU-design based Batplane. Darn…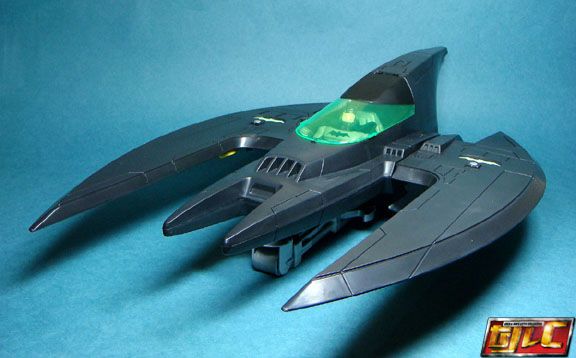 Gold