CM's Corp. Brave Gokin 12 Gaogaigo. Originally released in Dec 2007.
Box.

Box side view

Box top view

The Gaogaigo set is essentially a repack of the Brave Gokin 05 Gaofighgar and Brave Gokin 06 Gaigo complete with their respective boxes and all their contents, with the Stealth Gao II packed into a generic white box. Not really what I was expecting for the price. The strange part is, the Stealth Gao II and the Gaofighgar both come with a spare Gaogaigar head.
The set is limited to 400 units only.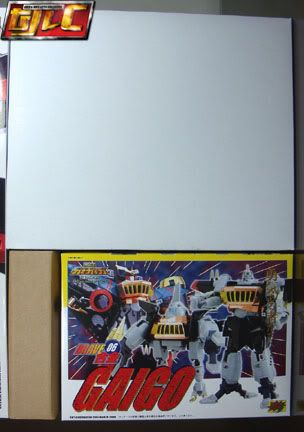 The brown cardboard next to Gaigo is just there as "stuffing" for the outer box, no items inside.

Contents of the white box.

Gold