CM's Corp. Brave Gokin 23 Tetsukyojin from Panzer Galient.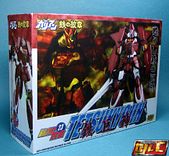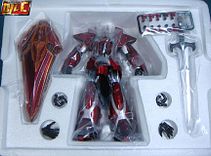 Manual is just a one page leaflet.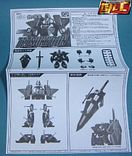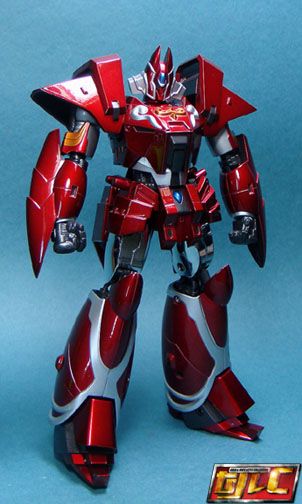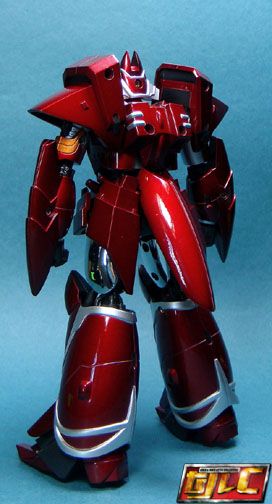 Admittedly I don't know anything about Tetsukyojin, but the Brave Gokin figure looks really cool, plus the CMs items are going on sale right now so it was a good deal.
Sword and shield. The sword is made with diecast and it is HEAVY! The shield is plastic though.

I found it difficult to put the shield in with the fist, so I opted to not put the fist on instead.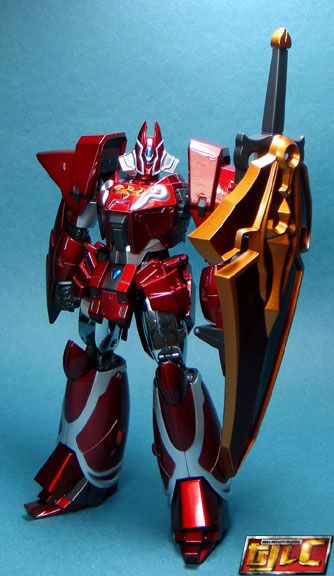 Tetsukyojin stands roughly 7 inches tall and weighs 480 Grams. The sword weighs about 35Grams (it's heavy). The figure has a great hefty feeling to it, sort of like holding Aoshima Mazinkaiser, the diecast is something like 90%. The only drawback is that the joints are only ball joints and don't support some poses well, especially with the heavy diecast sword in hand, the shoulder just droops. There are ratchet joints but only in the elbows and knees.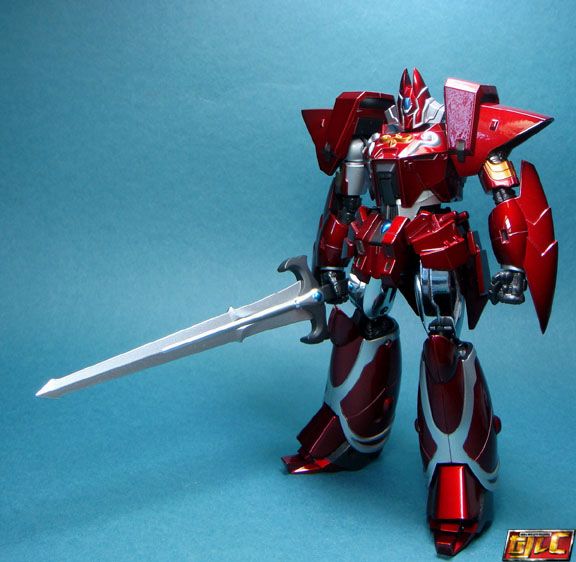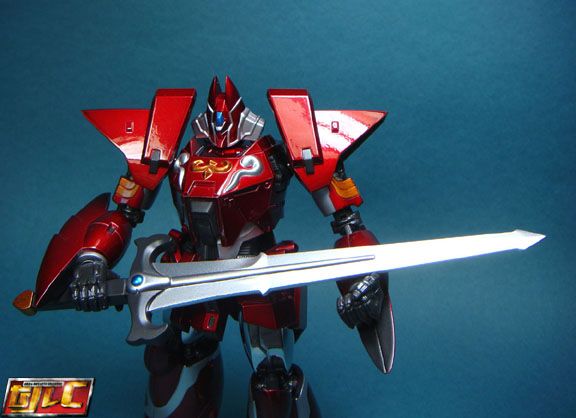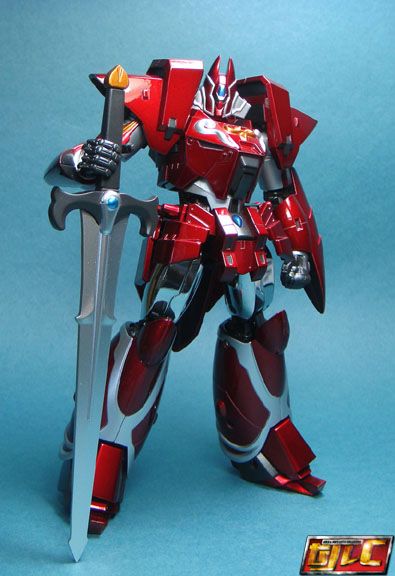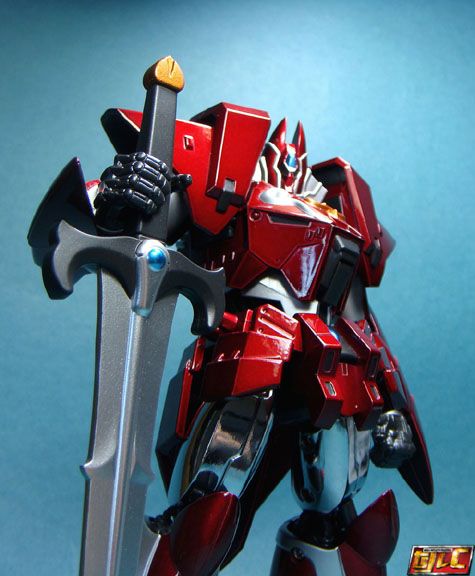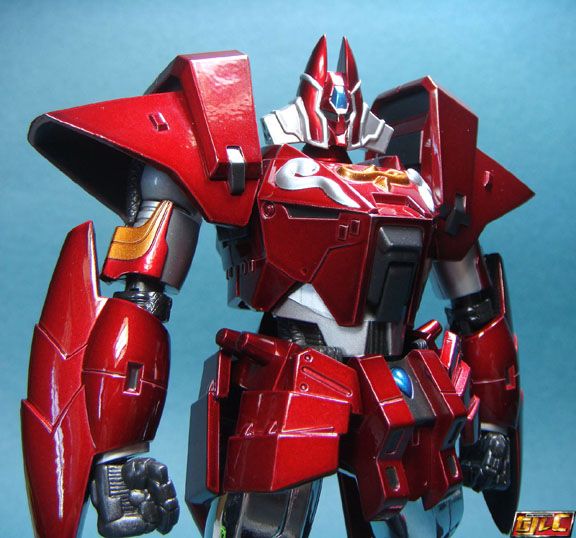 Gold