Cm's Corp. Gutto and Kuru #38 Chizuru Nambara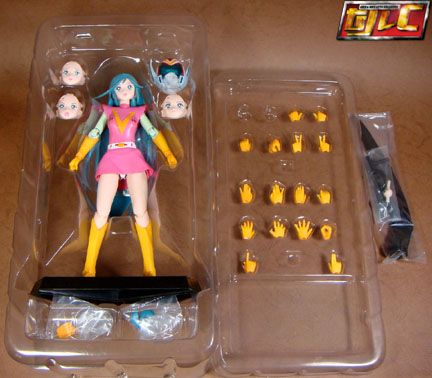 Unique design for the hair piece makes the hair able to "sway" left or right

Chizuru stands roughly 8" tall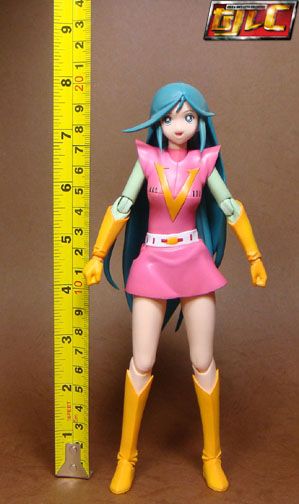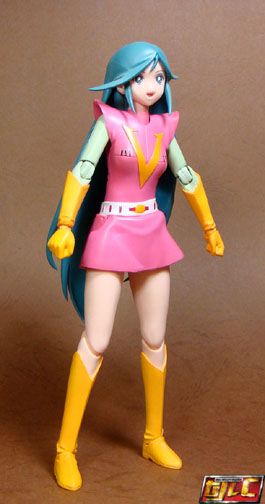 Different facial expressions.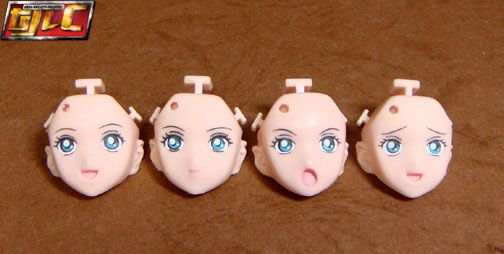 Display stand, it took me a while to figure out how the parts connect (no instructions at all!). Basically the stand locks in place with the help of the peg running underneath the base.

Joint system is very, very similar to Revoltechs, sans the ratchet joint design. It can be kind of annoying since the neck of the joints can be pulled out of the sockets too easily.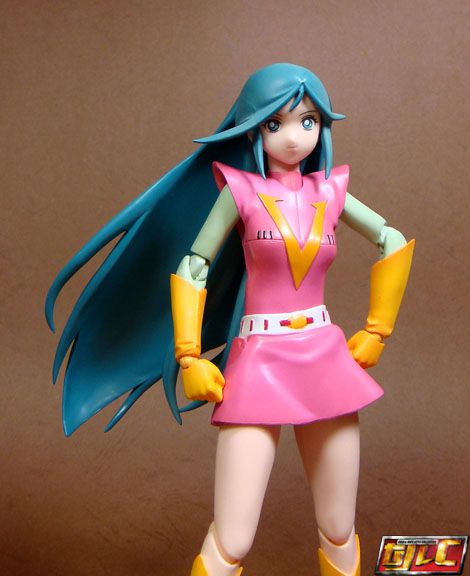 Swapping the helmet parts on is an utter nightmare. The holes for the neck joint are super tight!! Unless you're prepared to either snap the joint by accident, or have really strong thumbs, I don't recommend doing the swap and just never try Chizuru with the helmet on. It took me an hour to slowly "wiggle" the parts off the neck joint, after which decided to drill the hole using a screwdriver, otherwise I'd have to go through the whole ordeal again next time. Seriously, if you're not prepared for this type of hell, don't try it.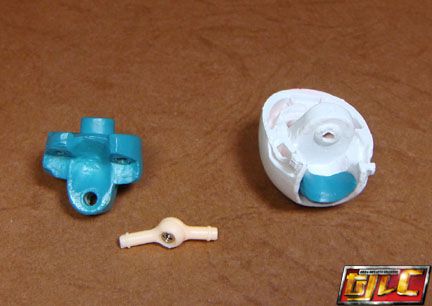 Bangs parts for helmet.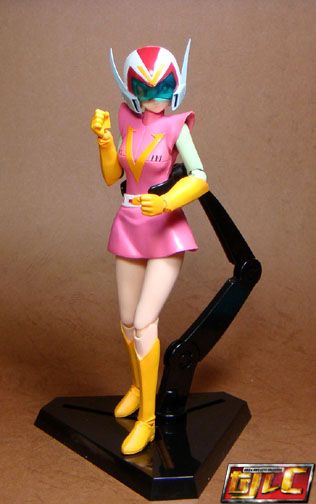 Overall, a nice figure but could've been way better without the helmet-parts hell.

Gold